We use affiliate links. If you buy something through the links on this page, we may earn a commission at no cost to you. Learn more.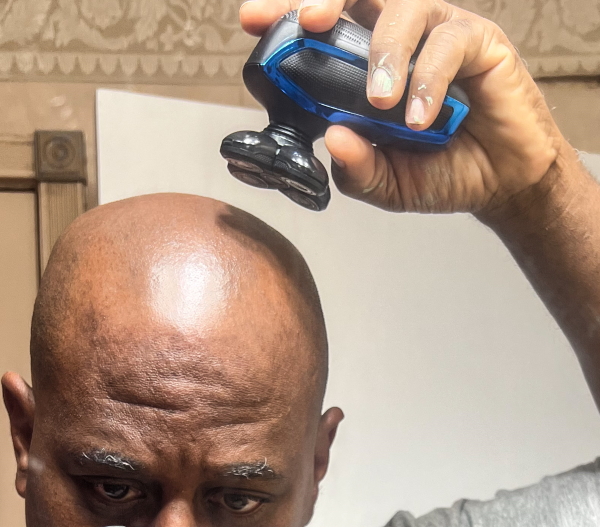 REVIEW – I have been wearing a bald head style for over 30 years. I initially cut my hair off because new hair growth had a tendency to grow under my skin and create a bad situation for my head. Over the years I have tried more head shavers than I can remember, and I have done so all in an effort to find the easiest to use and most convenient shaver that could work in both wet and dry environments and provide the closest possible shave. For me, the winner always comes back to my powered Gillette ProGlide but I am always welcoming new challenges. This time around, I am testing the ERADREAM Head Shaver. Here we go!!
What is it?
The ERADREAM Head Shaver is a bald head electric razor for men that features a LED Display. It includes a 4 in 1 Grooming Kit and is cordless, rechargeable via USB Type C, and designed is for wet or dry use.
What's in the box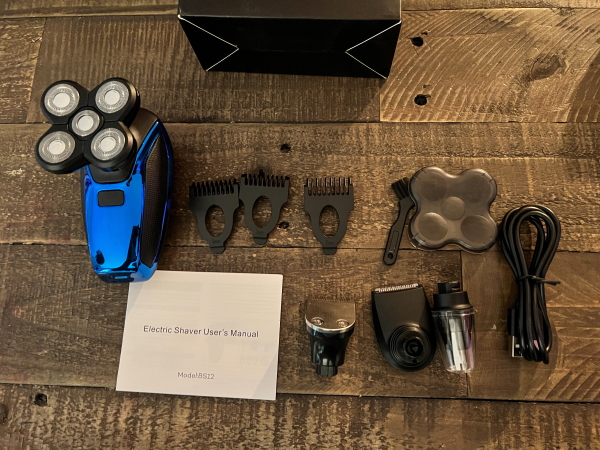 1 x Rotary Electric Razor
1 x Nose Hair Trimmer
1 x Sideburns Trimmer
1 x Hair Trimmer
1 x 3/5/7 mm limited Combs
1 x Clean Brush
1 x USB Charging Cable
1 x Instruction Manual
Design and features
Features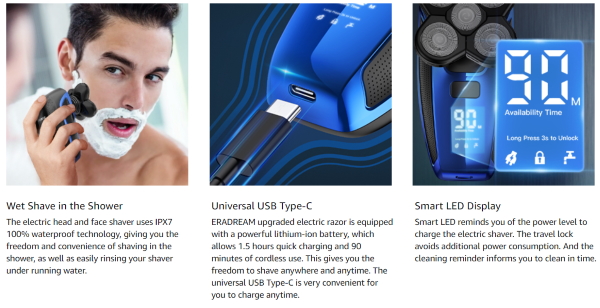 This shaver is small and well contoured and is waterproof. The blades attach to the shaft and can be easily removed and replaced. On the side with the blade, there is the power button and on the opposite side, there is a LED display. There are 4 attachments: the Rotary Electric Razor, the Nose Hair Trimmer, the Sideburns Trimmer, and the Hair Trimmer.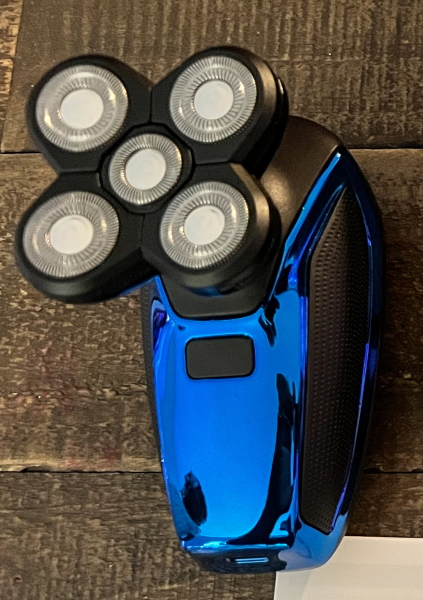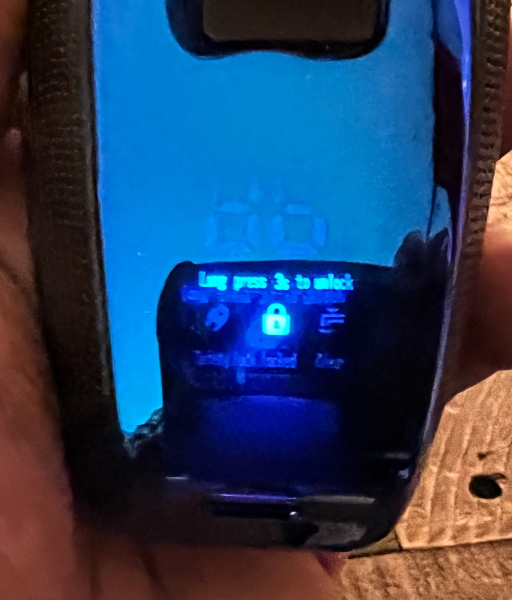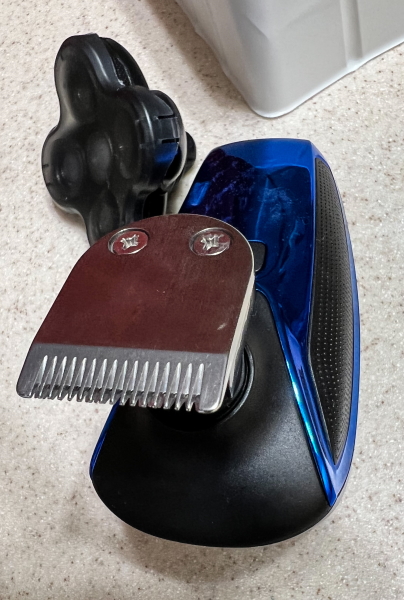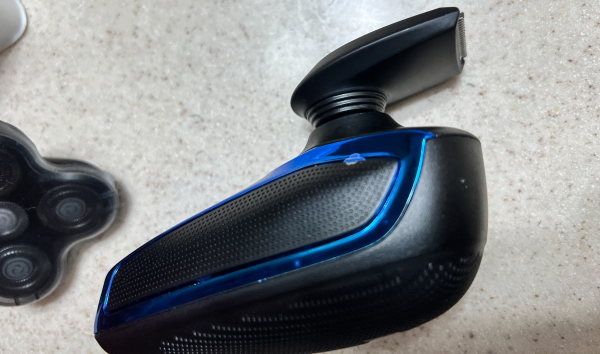 Performance
Once the shaver is charged, using it is much like any other electric shaver. This one has a button control and a LED display that keeps you updated on the amount of charge left. The charge does last a long time before there is a need to recharge. Changing the heads is easy since they simply pull off and push on. This easy removal of the blades also allows for easy cleaning.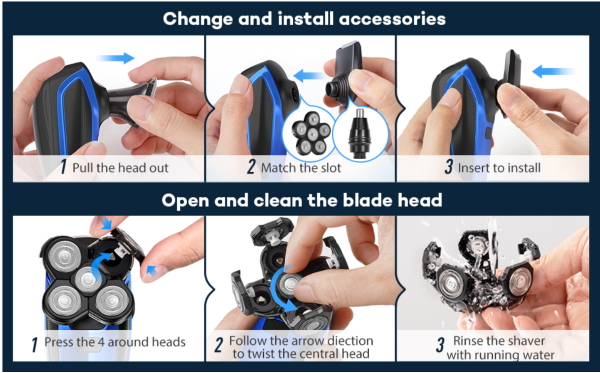 Manufacturer's statement: "The ultra-advanced cutting head can help you finish shaving quickly without leaving any marks. The double-ring knife net increases the contact area with your skin and gives you an efficient shaving experience, sharp close and safe."
So let's talk about the actual performance.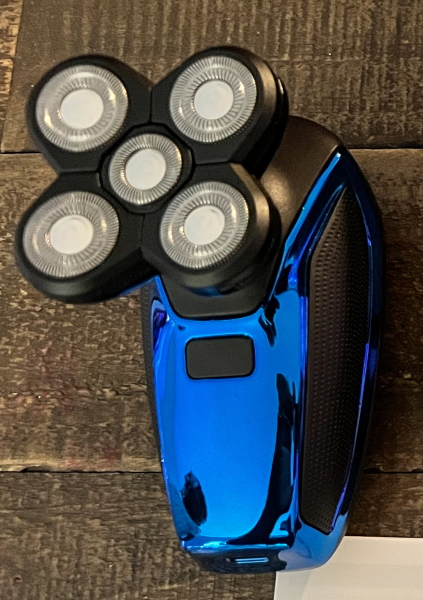 The head shaver attachment has 5 blades that contour to your head. I have used and reviewed multiple shavers made in this style and while this one conforms well to the shape of my head, it does not provide the "smooth baby's butt" shave like my Gillette ProGlide. I have to be honest and say that from previous experiences I had doubts that it would and I was right.
However, all is not lost. The other included attachments for trimming hair in the ears, nose, mustache, and beard work great and I have been using them frequently. The overall style and the quality of construction are both good, and I did use the shaver in the shower and can confirm that it is waterproof. Cleaning the blades is also very easy and the included brush works well.
What I like
Nice sleek design
Great battery life
Very functional accessories that work well
That it is waterproof
The USB-C interface
What I'd change
Redesign for a closer shave for the bald head
Final thoughts
When it comes to trimming hair from ears, nose, mustache, and beard, the ERADREAM Head Shaver works great. However, by name, it is designed primarily as a head shaver and unfortunately, it does not give me the shave I want and need. My Gillette ProGlide still outperforms it, but for me, it is still a keeper since I love using the other attachments.
Price: $37.99
Where to buy: Amazon
Source: The sample for this review was provided by ERADREAM