We use affiliate links. If you buy something through the links on this page, we may earn a commission at no cost to you. Learn more.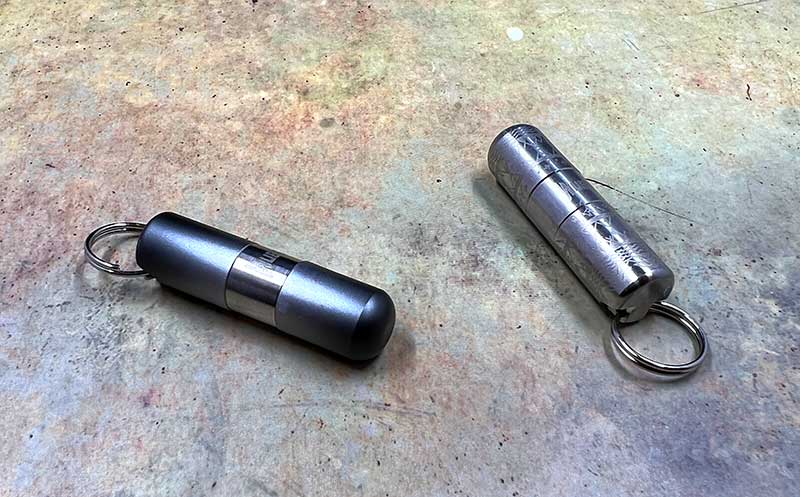 CROWDFUNDING REVIEW – It should come as no surprise that I receive a lot of packages at my house and the first task when receiving a new package is to open it. Duh! I usually scrounge around in a drawer for some scissors or box cutter but I may have found the perfect little (really little) tool that I can keep in my pocket for just these tasks. It's the Wuben G3 mini EDC unboxing knife and ballpoint pen. It's currently seeking funding on Kickstarter and I'm here to give you all the details. Let's go!
What is it?
The Wuben G3 is a pill-shaped multi-tool for your keychain that has a "blade" and a ballpoint pen.
What's in the package?
Wuben G3
2x pen refills
Nylon lanyard
Design and features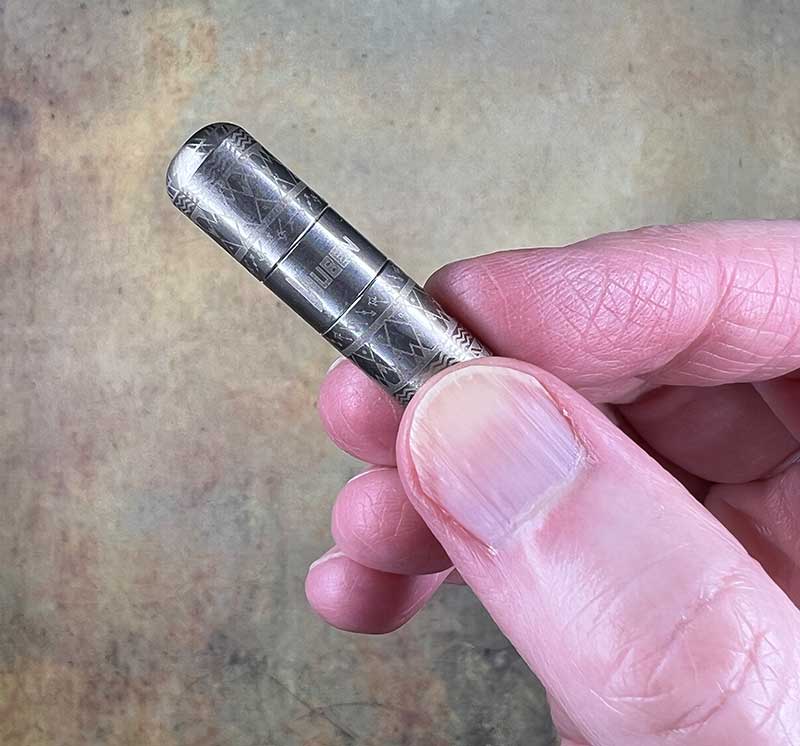 Available in either stainless steel with decorative etchings as shown above, or in aluminum, the Wuben G3 is only 1.25 inches / 9.2 mm long.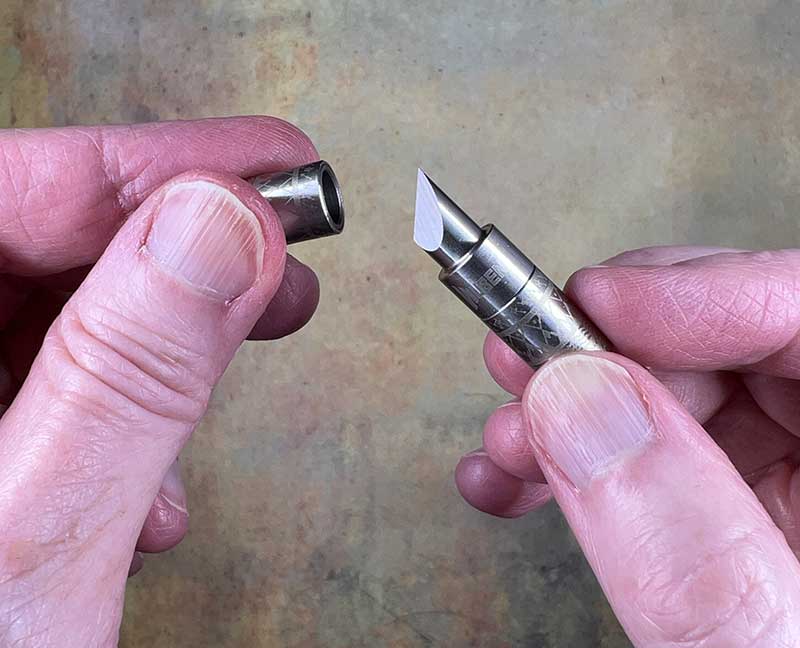 There are two ends to the G3. One end has a magnetic cap that protects a heart-shaped blade.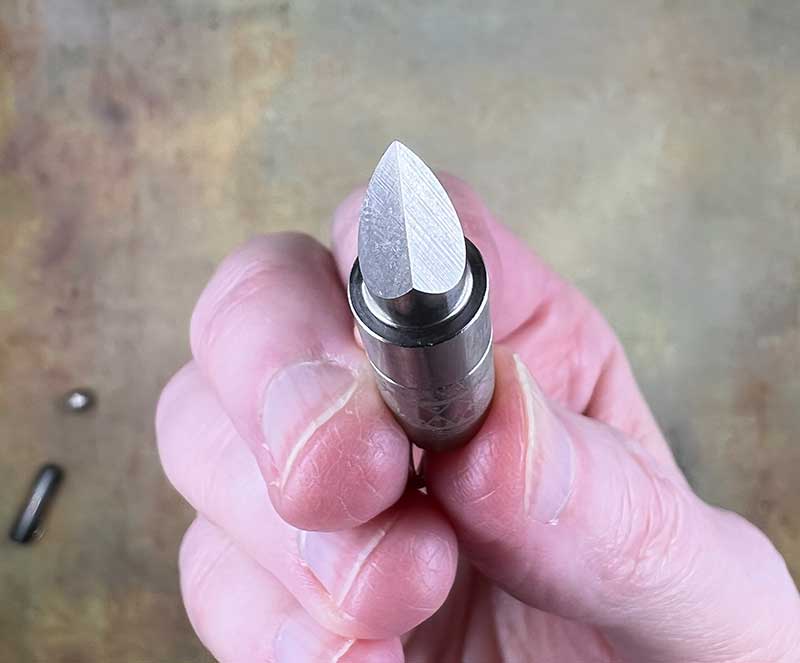 The blade has a fine point and it's sharp but not so sharp that it will cut you.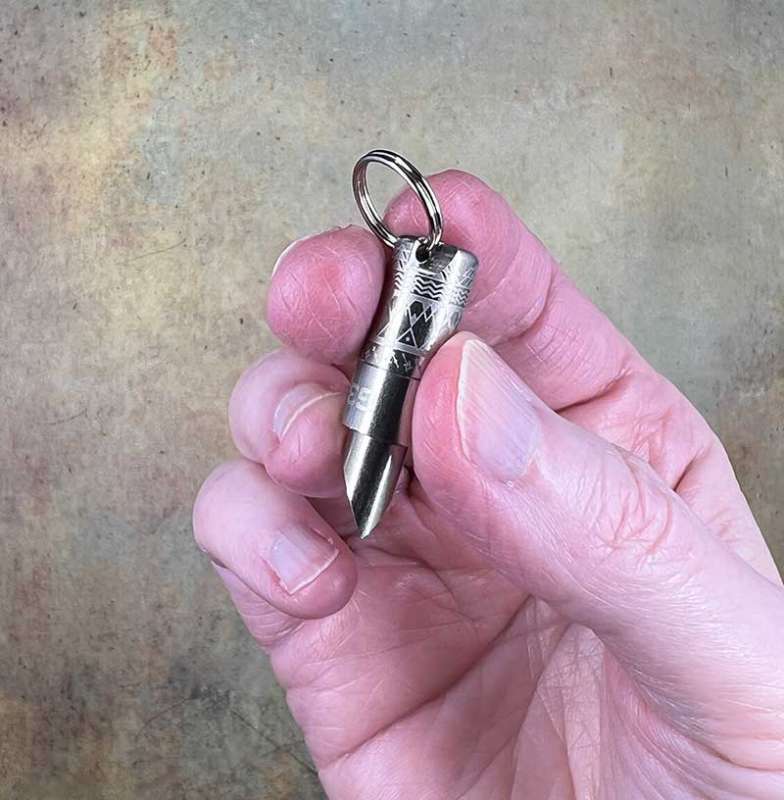 The opposite end of the Wuben G3 has a split ring that you can use to attach the tool to your keychain, a necklace, zipper pull, etc.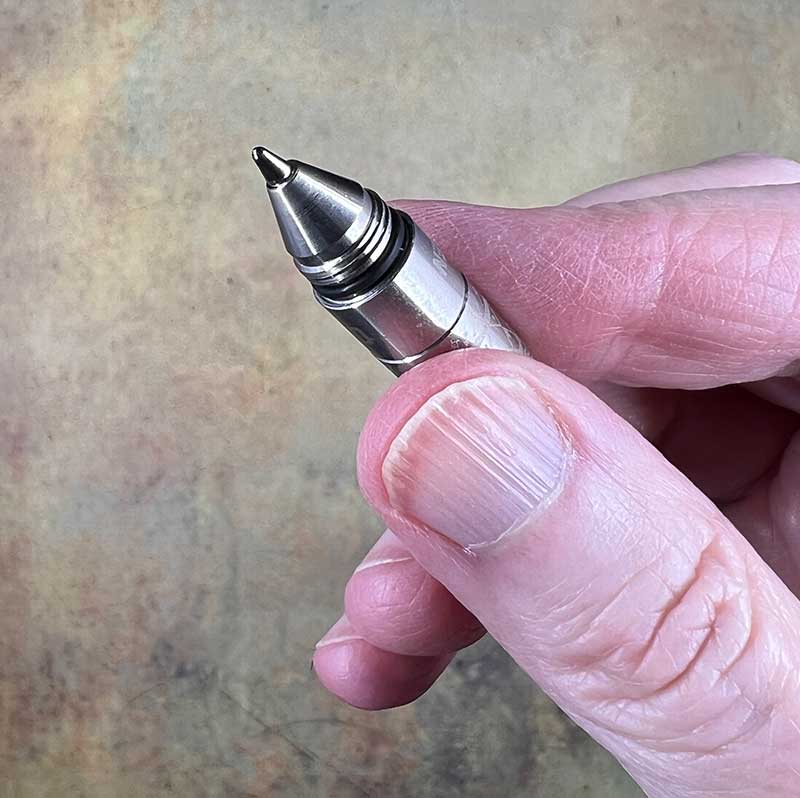 That end is also a cap that unscrews to reveal an extra small ballpoint pen.
You're definitely NOT going to use this pen to write the next great American novel or even a short story because it's pretty awkward to use for more than a quick signature or checking off a to-do list. But the whole idea is that you'll always have a pen when you need it even if it is super tiny. The Wuben G3 takes E61 refills which Wuben sells on their site for $9.90 for a box of 50.
I do wish that both ends were magnetic as screwing the pen cap back on is a bit fiddly. There's also the matter that it might be easy to accidentally misplace either end since there's no way to attach the caps to the tool when it's being used.
See it in action
What I like
A tiny pen that's always with you
Quick keychain tool to open boxes
What I'd change
Make the pen cap magnetic too
Final thoughts
The Wuben G3 may look like a novelty EDC toy, but it's actually a useful little tool. Due to the small size of the pen, I find the unboxing knife to be more useful/easy to use than the pen.
The Wuben G3 campaign ends on 02/04/22 and they have already more than met their funding goal of $5,004. You can pre-order a Wuben G3 starting at $12. After the Wuben G3 campaign ends, rewards are estimated to start shipping in April 2022. Visit their Kickstarter page for all the details.
Price: Starting at $12
Where to buy: Kickstarter
Source: The sample for this review was provided by Wuben.