We use affiliate links. If you buy something through the links on this page, we may earn a commission at no cost to you. Learn more.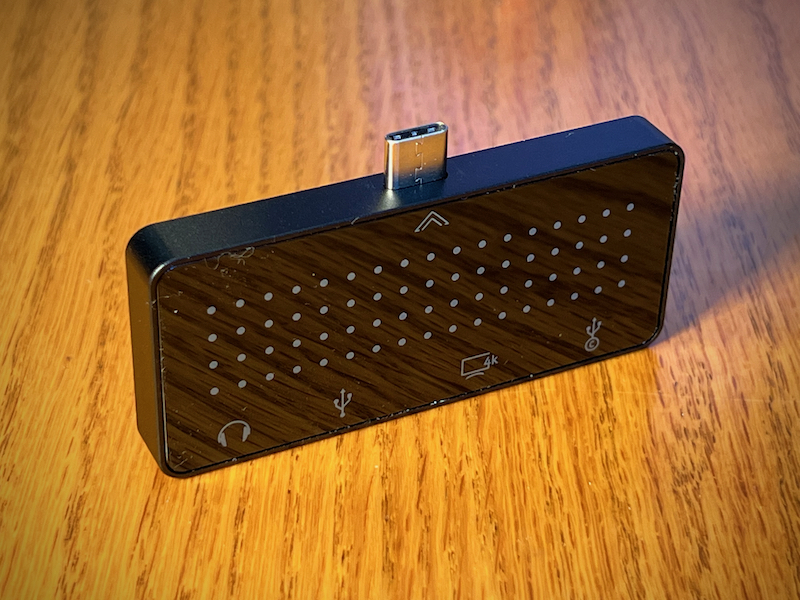 REVIEW – If you have a device as versatile as an iPad Pro you may want to use it in many different configurations. Since Apple only includes a USB-C connector and now no headphone jack, having the ability to connect it to other devices requires some sort of adapter. This is the same issue with Apple's recent MacBooks. The Twelve South StayGo mini is a great option for a USB-C hub that gives you several connectors but is compact, easy to use, and capable.
What is it?
The Twelve South StayGo mini is a USB-C hub providing multiple connectors to connect your iPad or MacBook Pro to external peripherals.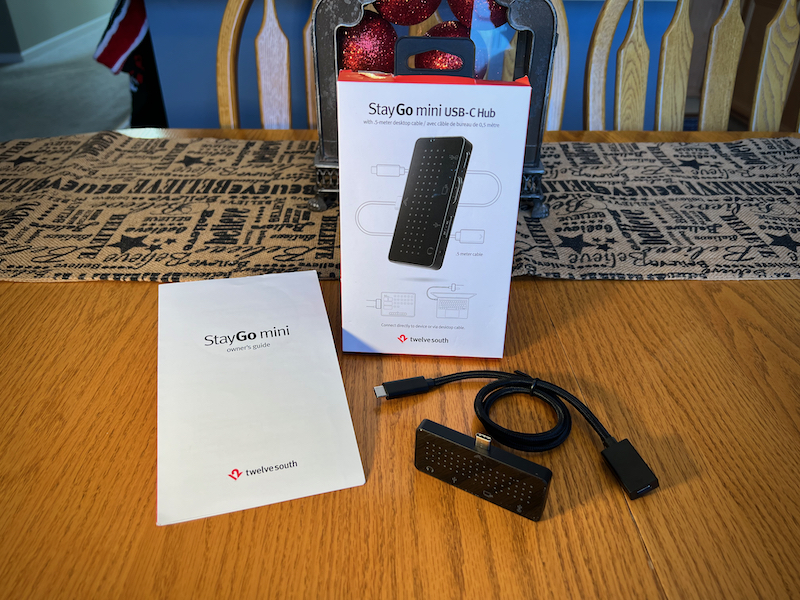 What's in the box?
Twelve South StayGo mini USB-C Hub
.5 Meter USB-C Extension Cable
Owner's Guide
Hardware specs
Ports
USB-C power: pass-thru 85W USB-C PD charging

 

4K HDMI: Crystal clear 4K x 2k @ 30Hz HDMI / Full 1080p
USB-A 2.0 / BC 1.2 Charging Port
Headphone/Audio out

 
Dimensions
Length: 2.8 inches (72 mm)
Width: 1.25 inches (32 mm)
Width, including USB-C: 1.49 inches (38 mm)
Height: 0.3 inches (8 mm)
Additional Benefits
Aluminum exterior shell dissipates heat
Plug & Play: no drivers required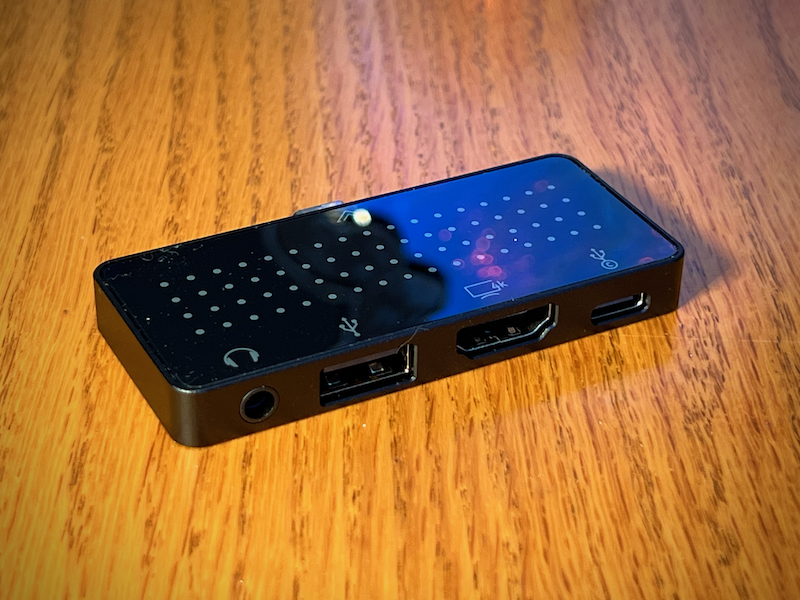 Design and features
The Twelve South StayGo mini is a compact USB-C hub that includes a male USB-C connector on one side to plug into your iPad or another host device, and a USB-C female, HDMI, USB-A, and combined headphone output/audio input connector. It is designed to sit flush against the host device but if you use a case on your iPad you can use the extension cable to relocate the connectors. 
Installation and setup
All you need to do is take it out of the box and plug it in. There are no drivers, no control applications, nothing else to do to get started. If you use a case on your device, just use the cable to connect it, which gives you flexibility in placement, and peace of mind if you use your device in a scenario where having something sticking out of the side might be a safety concern.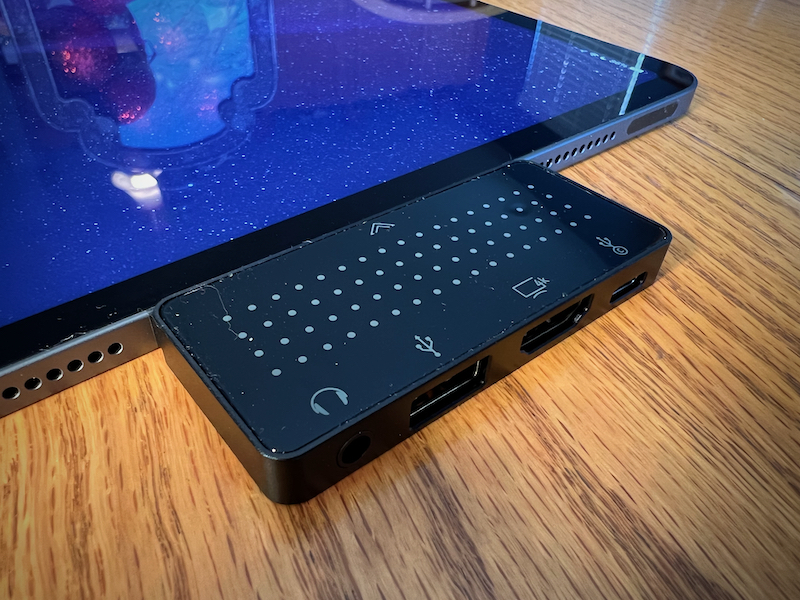 Using the Twelve South StayGo mini USB-C hub
You can buy individual adapters for each device you need to connect to or you can purchase a hub with multiple connectors, allowing you to do more at the same time with one device. Using the StayGo mini to connect to other devices gives you great flexibility in what you can use your device, whether it helps with placement, attaching to external screens, plugging in headphones, reading and writing to USB drives, etc. 
I was able to connect my iPad and MacBook Pro to my TV to watch movies and other content from streaming services. This hub can also be used for giving presentations, with an iPad or laptop hooked up to a TV or video projector. 
Using headphones with tablets and some computers has also gotten more complicated recently with built-in headphone jacks being removed from many recent models. This solves that problem as well with audio out and input from a headset, both with the 3.5 mm connector.
The USB-A connector allowed me to connect thumb drives to my iPad and MacBook Pro to transfer files. Unfortunately, the speed is only USB 2.0 so it's not going to be a quick transfer, but it does provide convenience for access to smaller files as necessary.
The USB-C connector provides both data transfer and power input, up to 85 W, which is one of the higher charging speeds for all but the largest laptops. My 16″ MacBook Pro supports up to 96 W, so this can't pass through the full capacity from the original charger, but unless I'm rendering video, playing games, or doing intense work that requires a lot of processing power, 85 W pass-through should be plenty for most situations.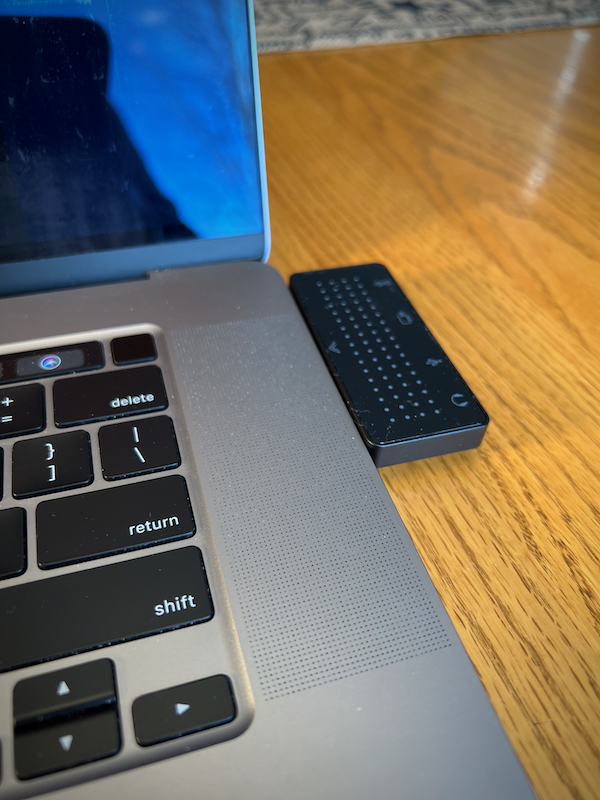 With a 1.5 foot extension cable you can place the connectors behind your computer or tablet to keep them out of the way, keeping your desk tidy but providing the connections you need to be productive or entertained. This can also be used to bring the connections forward, facing you if there's something you need to plug in and unplug frequently.
As with similar hubs I've tested I wanted to see if this would be compatible with my Google Pixel 6 Android phone. Unfortunately, nothing other than the charging input worked. I don't often need to plug a phone into an external display or transfer files by USB but not having that compatibility was a bit of a disappointment.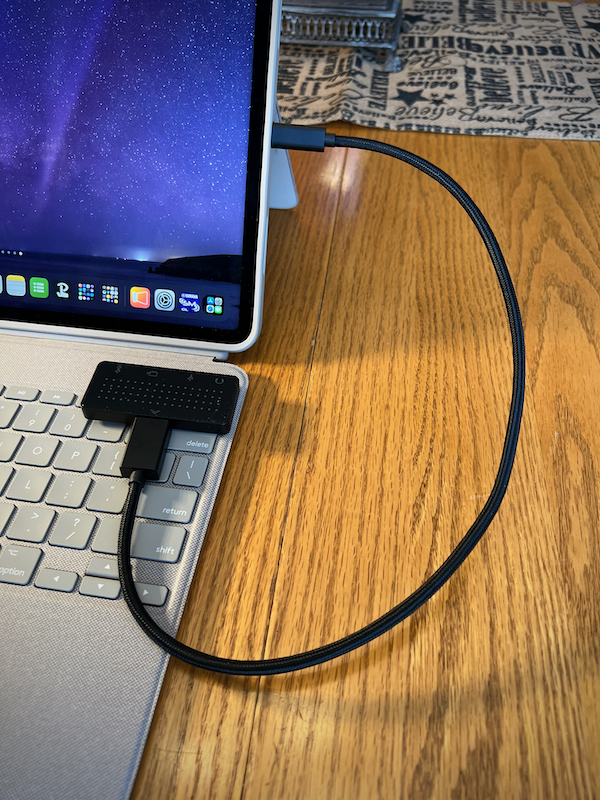 Another minor disappointment is how close the connectors are to each other. I found it to be a problem trying to connect some HDMI, USB, and headphone connectors at the same time. HDMI connectors can be pretty chunky and with a larger USB drive next to it, this meant that I couldn't have them plugged in at the same time. The same problem came up with the USB drive and headphone connector I was using. Another 1/4″ or so between connectors would probably be enough to eliminate this problem.

What I like
The convenience of multiple connectors in one small package
4K capability
What I'd change
USB-A connector should have USB 3.0 speed
4K should support up to 60 Hz
Android tablet or phone compatibility would be a nice addition
Final thoughts
With the flexibility of an iPad or MacBook, having only USB-C connectors can be limiting. A dock like the Twelve South StayGo mini gives you more options for connecting to the devices you need most in a small, affordable package.
Price: $59.99
Where to buy: twelvesouth.com or Amazon
Source: The sample for this review was provided by Twelve South.