We use affiliate links. If you buy something through the links on this page, we may earn a commission at no cost to you. Learn more.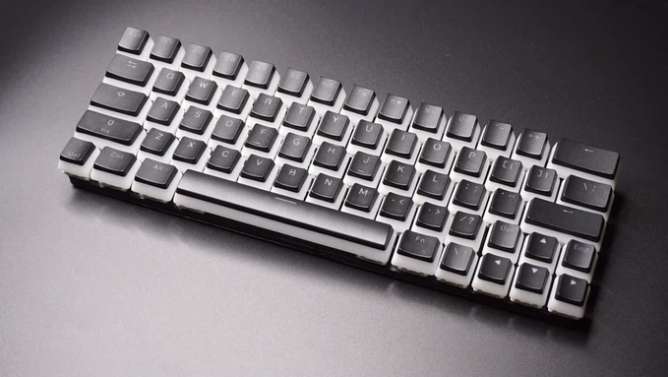 CROWDFUNDING NEWS – CharCoder's mission is "to elevate average human text transmission speed (40 wpm) above and beyond average human text comprehension speed (250 wpm)."  Their first product was a strange-looking gadget that allow users to type by chording, but it certainly didn't function as a normal keyboard, limiting who could use it.
Their newest product, the CharCoder Lite, is both; that is, it looks and works like a normal keyboard, but it also chords.  If you're not familiar with chording, the idea is that it "allows the user to enter characters or commands formed by pressing several keys together, like playing a 'chord' on a piano."
How does this work?  You press several keys at once, and software on the keyboard itself will correct these letters into the most likely word.  Typing five letters at once instead of one at a time should be able to significantly increase your typing speed, assuming that it can correct the letters into the right word and that the typist can retrain their brain to use the chords.  It's an intriguing idea.
CharCode Lite was a Kickstarter last year, and the company is currently taking pre-orders for another round of manufacturing.  It's $199, and they estimate you'll be receiving your new keyboard in March 2022.  What do you think?  Would it help you type faster?