We use affiliate links. If you buy something through the links on this page, we may earn a commission at no cost to you. Learn more.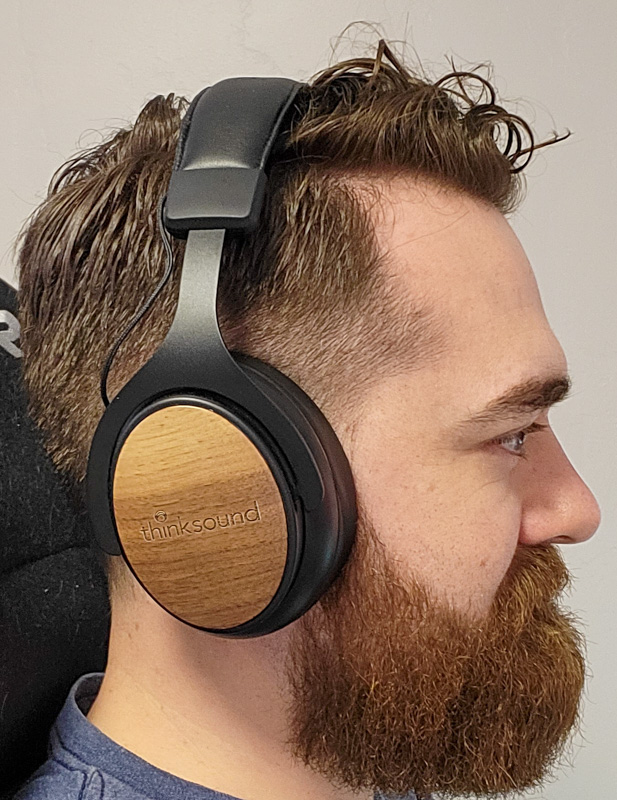 REVIEW – Have you ever been curious about "audiophile" headphones and what justifies their ~$1000 price tags? I know I have, but until now I've never had the spare cash or opportunity to use cans of that caliber. Thinksound has sent over their new OV21 headphones that they're advertising as "giant-killers" at less than half the price. Can they pull it off, or do you always get what you pay for?
What is it?
The Thinksound OV21 headphones are a set of high-performance wired over-the-ear headphones. They feature high quality components and tuning by Aaron Fournier, a critically acclaimed Audio Engineer and the founder of thinksound. They're designed to have a sound profile that matches what artists and engineers hear in the studio as they're making music, so they should be extremely well balanced and capable of clear and precise audio across the sound spectrum.
They use a standard 3.5mm audio plug, and include an adaptor for 1/4″ plugs as well. You can use any electronic instrument or phone/tablet/computer with either of those plug sizes, though for best performance you'll want a decent DAC (digital to analog convertor) and/or headphone amplifier. I did most of my testing with a USB-C DAC+amplifier combo on PC where I experienced the best sound, but they sounded good on all the instruments and other devices I tested as well.
What's in the box?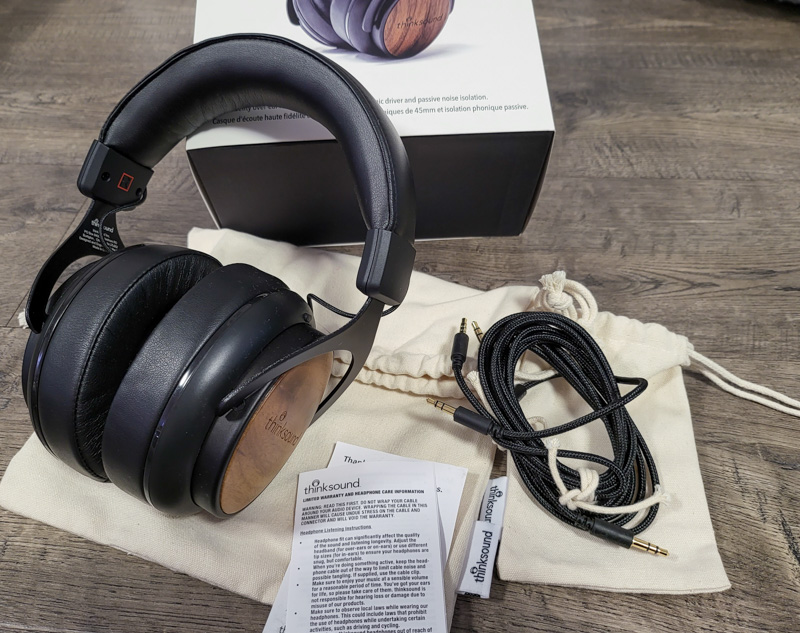 Thinksound OV21 headphones
2 x 4.5′ long detachable nylon-braided tangle-resistant cables (one with microphone and controls, one without)
Cloth headphone and accessory pouches
3.5mm to 1/4″ plug adaptor
Hardware specs
Drivers: 45 mm dynamic
Frequency Response: 5 Hz to 22 KHz
Materials: Eastman Trēva™, Walnut, Memory foam ear cups, metal head band and frame, gold plated stereo plug
Style: Over-ears passive noise isolation
Design and features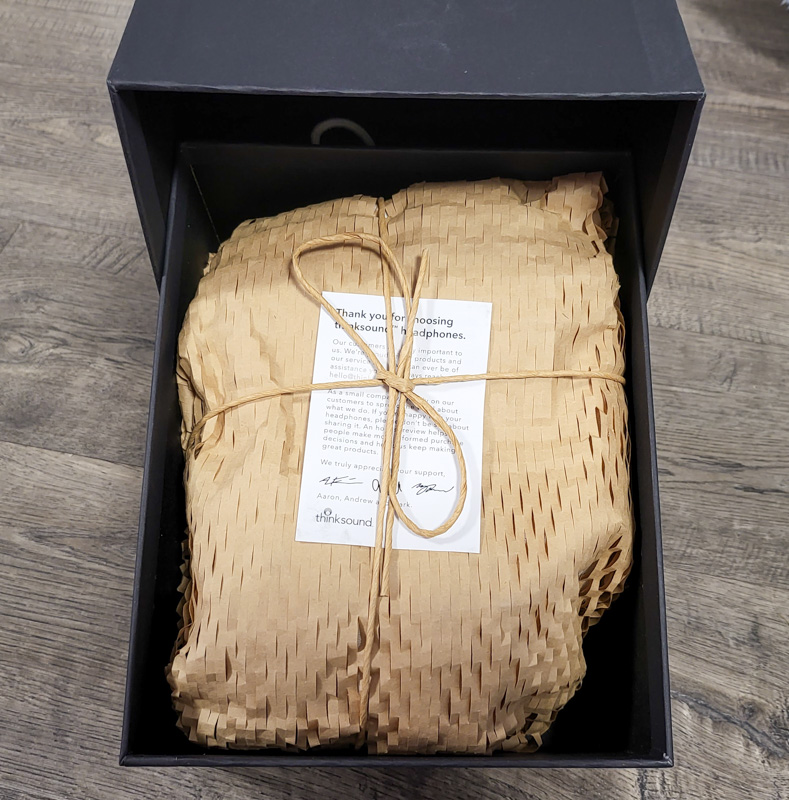 The first thing you notice upon opening the box is the nice packaging, this looked like it was done carefully by hand and kept the headphones safe in transit. It evokes feelings of buying something bespoke from a small shop.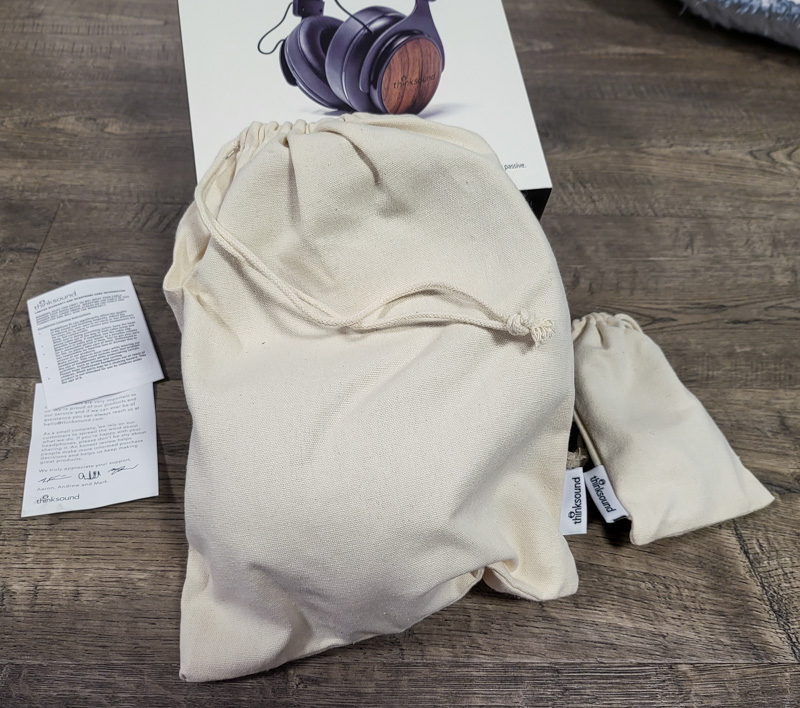 The included bags look like canvas, but are softer, they're made of a fabric that feels durable but not scratchy. A smaller bag includes two cables and 3.5mm to 1/4″ adaptor. You can easily pop the smaller bag inside the larger one for travel.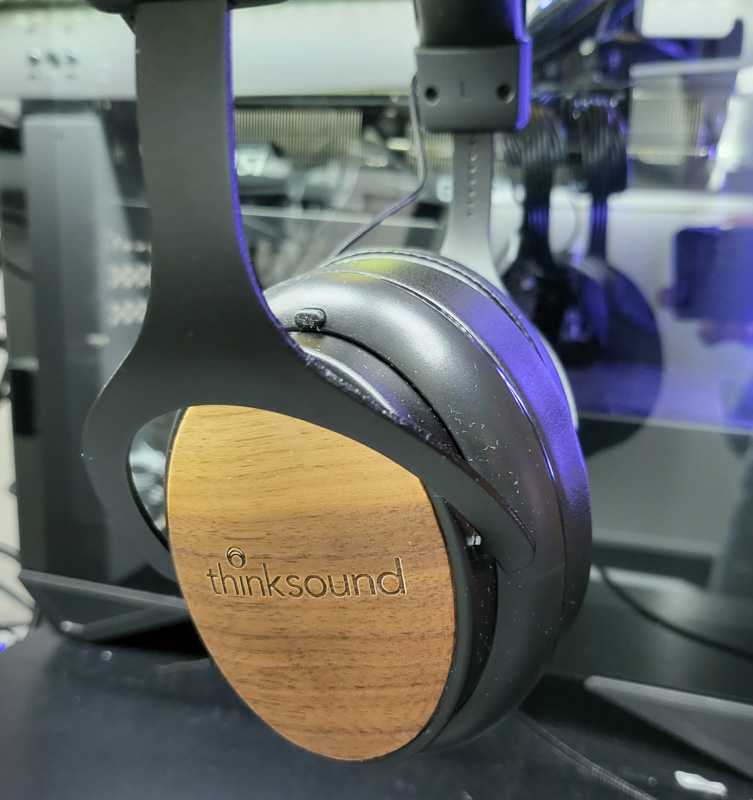 The first thing you notice upon opening the bag is the beautiful wood sides. These walnut inlays are on both earcups, and feature the thinksound logo on the right earcup (the left earcup is just clean wood with no logos or markings).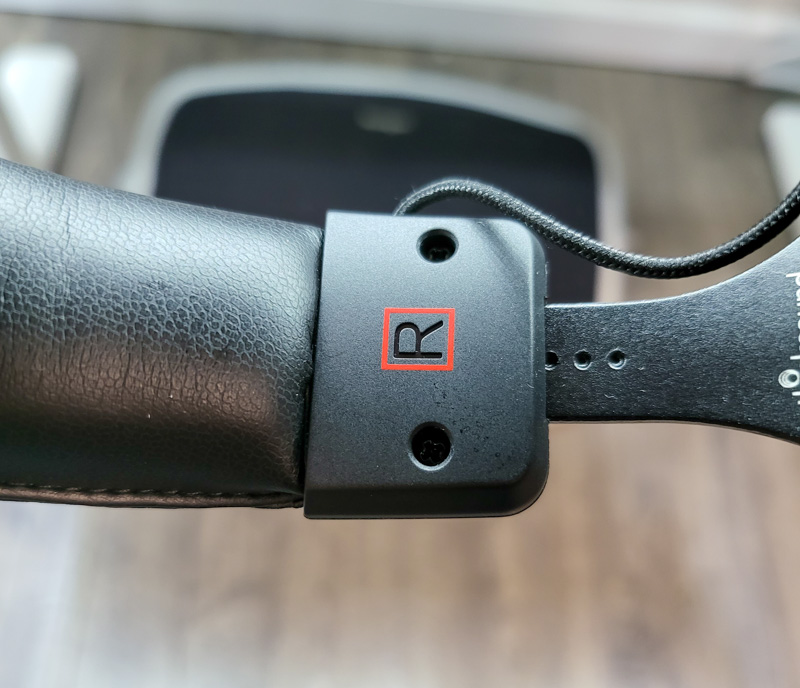 Speaking of markings, each side is clearly labeled L/R, and the band is adjustable with click-and-hold spots. I love this, you can adjust to the perfect size and the headphones keep that size unless you really hit them hard or purposely change them. The frame is metal, and everything feels built to last (their 2 year warranty backs the quality of materials and construction).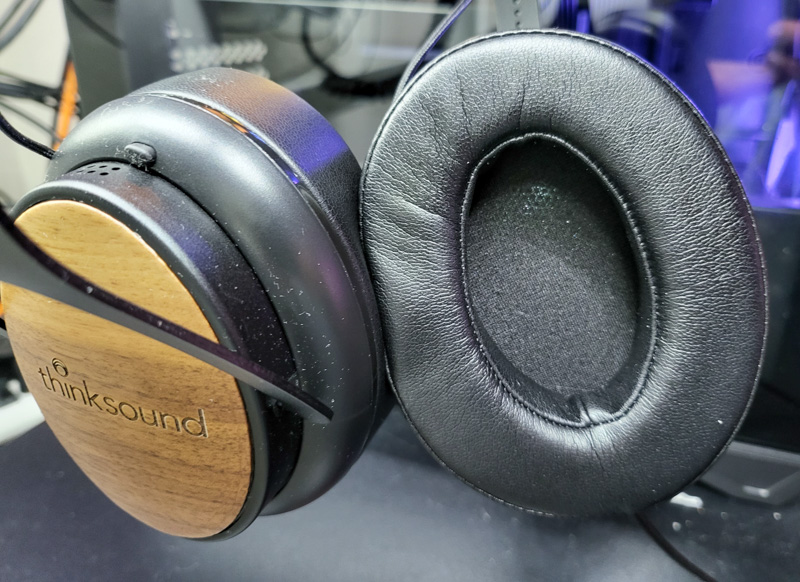 The ear cups have a soft memory foam padding, and were just barely large enough to fully cover my big ears. A millimeter smaller and they would have rubbed and been uncomfortable over long periods of time.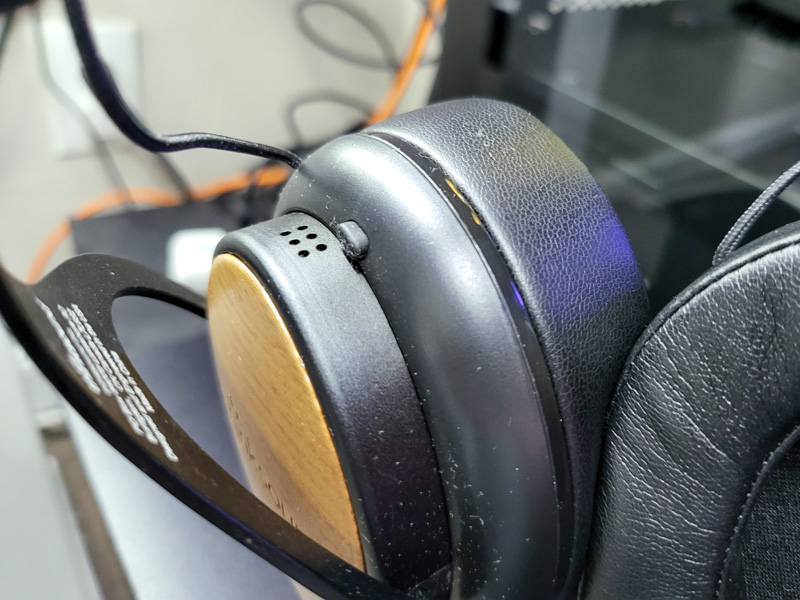 At the top of the earcup you can see a small rubber bumper that prevents the earcup from rubbing on the headband frame, as well as some holes for acoustics (the earcups are "sealed" and let very little sound in, these holes are for air to move in and out as the drivers in the earcup do their thing).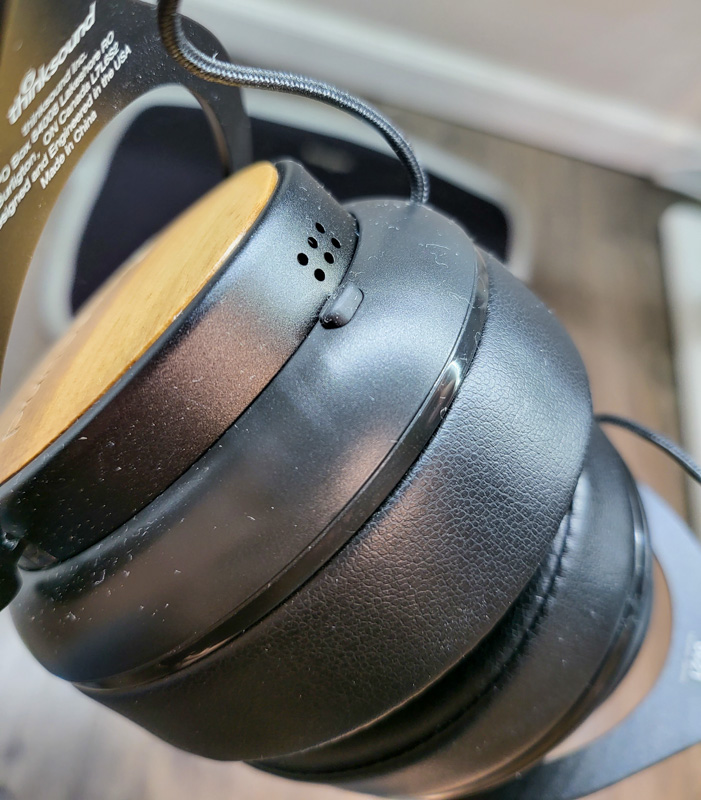 I couldn't find any blemishes on the review unit at all. Every stitch looked perfect and tolerances between different materials were tight. The plastic parts (like on the earcups) are made of Eastman Trēva™ – a bioplastic specifically designed for audio resonance.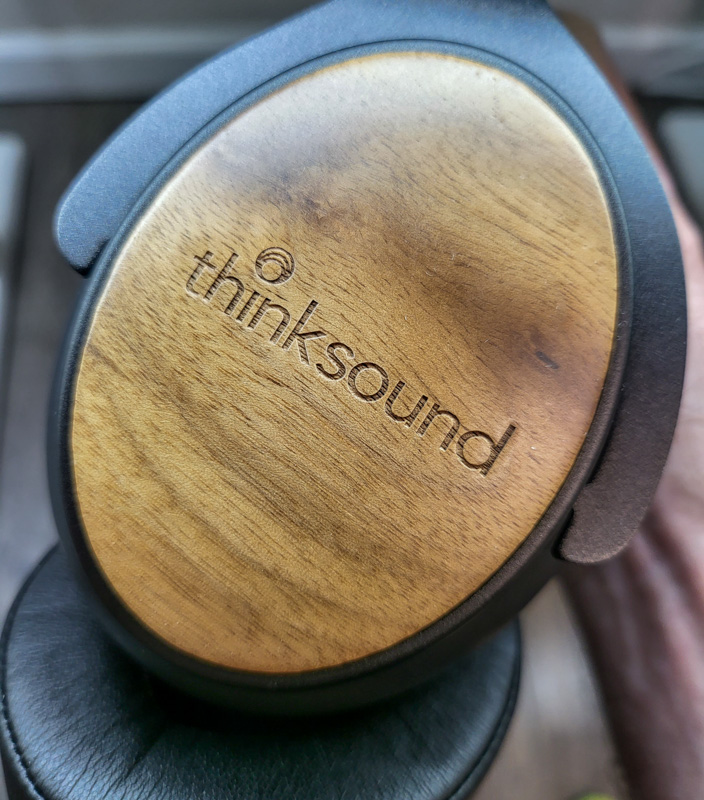 The logo is etched into the walnut inlay rather than printed on, and looks quite nice.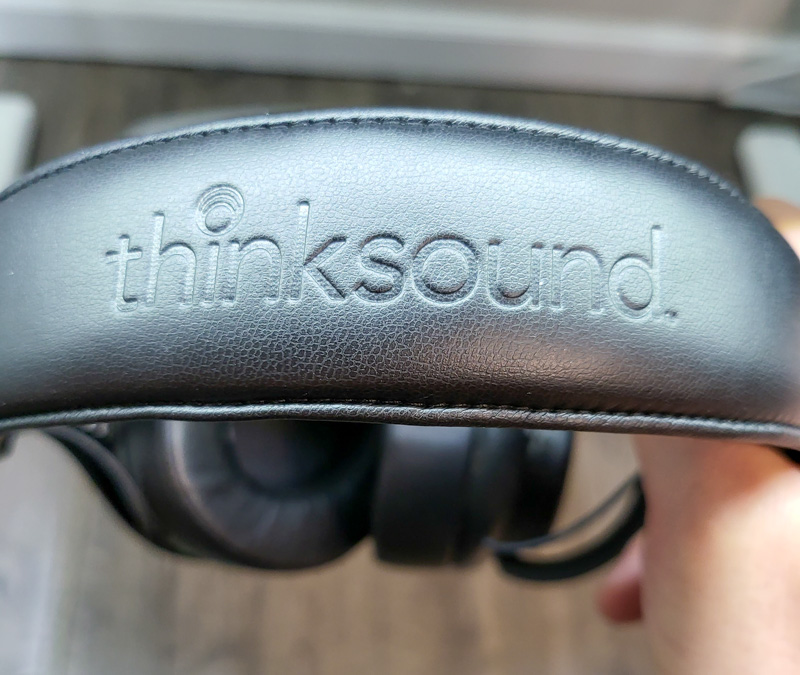 The padded headband also has the logo embossed on top. The headband was comfortable for all-day wear.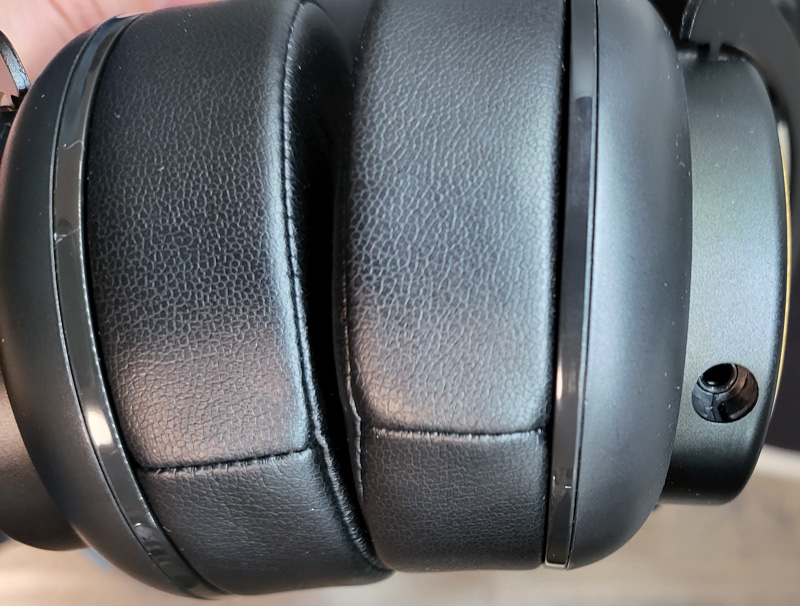 The 3.5mm audio jack on the headphones is located on the left earcup. There are two cables to choose from: one that is a simple 3.5 mm to 3.5 mm audio cable, and one that includes a microphone and single-button inline control on the cable (good for use with a phone so you can make phone calls and answer/hang-up with the button).
Performance
<expletive removed>. I have reviewed more than a few good-quality headphones so far, but these are my first real taste of audiophile grade headphones. From the first few songs I tried like Son Lux's "Dream State", I had goosebumps. This was a recurring phenomenon during the review period, even after using them for weeks. Another phenomenon that I've only experienced with the highest quality headphones is hearing noises and taking the headphones off to check the noise, only to find out that it was in the song itself. The closed ear cups block most outside noise pretty well. Every brush of a finger across a fretboard and each distinct piece of a drumkit is audible as if you're sitting there in the studio with the artist.
One of the things I noticed about this superbly balanced set of headphones is how a bass-line running up and down a chord has consistent levels across the chord. With nearly every other set of headphones I've used you can hear certain bass notes "punch" harder than others. I think this is due to limitations on cheaper headphone drivers as well as lack of tuning. With the thinksound OV21's, each instrument is balanced and clear regardless of what octave they're playing at. Listening to a well-engineered album sounds close to what the artist and producer wanted the end result to be.
While you can play with equalizers to change the sound profiles on whatever device you're listening on, I never had the urge like I do with other headphones. Every song just sounded amazing, and movies and video games were phenomenal as well. I don't have a pile of $1000 headphones to compare these against, but thinksound claims that in blind sound tests their OV21's beat models costing triple their cost every time.
I really had to think about anything I would change on the thinksound OV21's. I do wish they were a tiny bit larger for my large head, but at max headband size they were comfortable for hours at a time. I felt like one more "click" would be just a bit better for me though.
What I like
Incredible sound
Comfortable ear cups and headband
Very stylish looks
What I'd change
Just one notch larger would be perfect for my head
Final thoughts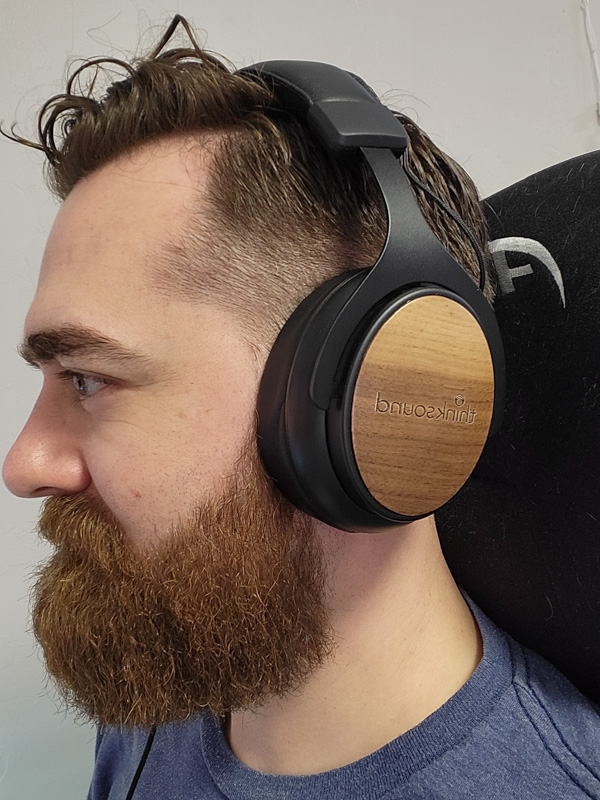 The Thinksound OV21 headphones were a fun product to review. My music library sounded better than it ever has before, and I had a grin on my face multiple times a day while experiencing new and familiar songs at such high quality. If you've been wanting better headphones for music production or enjoyment, these might fit the bill at 1/3rd the cost of other similar models.
Price: $399
Where to buy: Thinksound
Source: The sample for this review was provided by Thinksound