We use affiliate links. If you buy something through the links on this page, we may earn a commission at no cost to you. Learn more.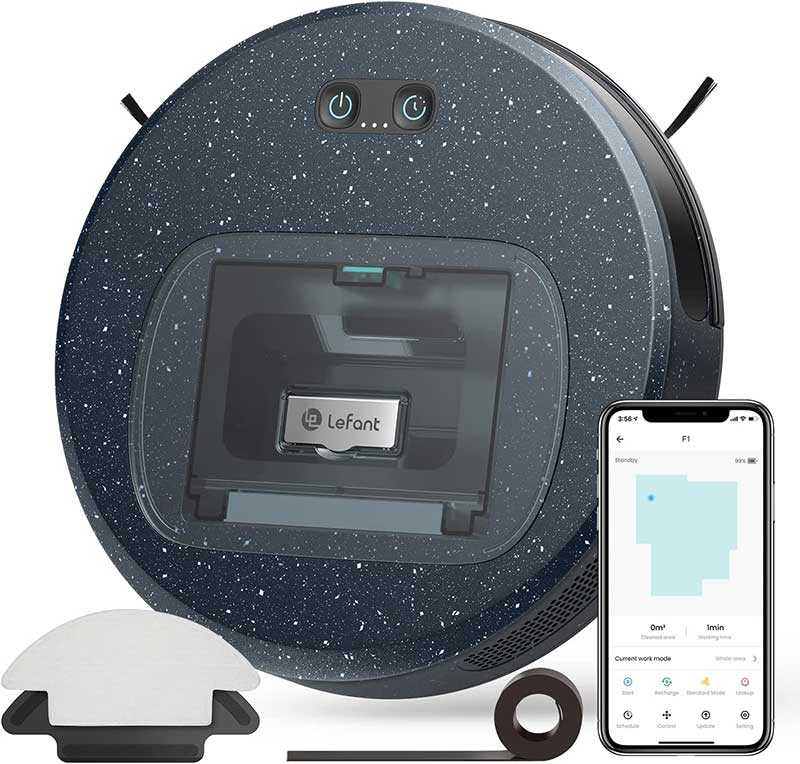 SPONSORED ARTICLE – The best robot vacuum will navigate its way around your home unassisted, collecting dust, dander, and even pet hair from your floors and carpet, allowing you to kick your feet up and have a well-deserved rest while your robot vacuum does the work. The best robot vacuum is suitable for both carpets and hardwood floors, and it entirely eliminates the need for manual vacuuming; in fact, some models will even empty their own dust canisters.
The suction power and battery life of many robot vacs are so outstanding that we consider them to be among the best vacuum cleaners you can buy right now. This is partly because they can compete with the top cordless vacuums when it comes to suction power and battery life. Some of them can even mop in addition to vacuuming, making them great for bare floors, such as the Lefant F1 robot vacuum. There are even options available for people looking for the finest robot vacuums for pet hair. Plus, those who have large houses may choose to think about investing in one of the best longevity robot vacuums, which include huge dust canisters and powerful suction to make floor cleaning sessions as quick and efficient as possible. That's one of other advantages of the Lefant F1.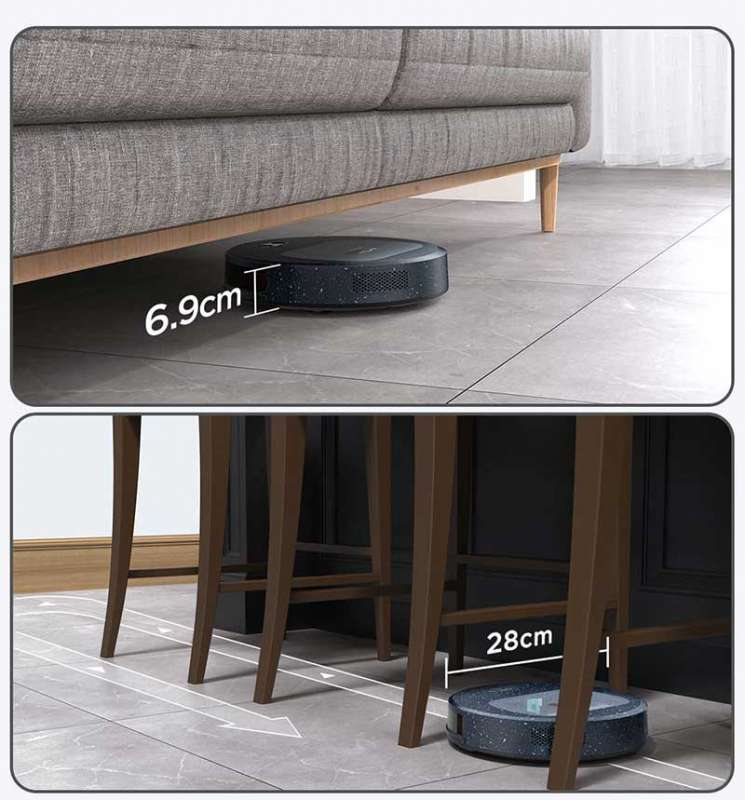 They are, however, more expensive than vacuums that must be pushed around the house by hand. The price will be roughly $130, which is a significant premium above cordless vacuums, which can be purchased for as little as $50. However, because these are entry-level devices, don't anticipate advanced capabilities like room mapping or Wi-Fi connectivity at this price. For a mid-range model, you'll need to bump up your budget to $250, depending on your preferences. But now spending $204.79 for the Lefant F1 vac on Amazon and using the coupon code: 12USHYF1 will enable you to hand over your floor cleaning chores to the Lefant F1 robot vacuum.
When it comes to selecting the most appropriate robot vacuum for your needs, you may find yourself feeling overwhelmed by a large number of options available. We put a range of robot vacuums through its paces, collecting small dust and larger debris from hard surfaces and carpets in order to determine which is the best robot vacuum available right now on the market.
Thanks to a variety of sensors, including lasers and in some instances built-in cameras, the best robot vacuum — Lefant F1 carefully navigates around obstacles in your home, such as furniture and stairwells, to ensure that it doesn't clash with the things or fall to the bottom of a flight of steps while cleaning. The most recent model, Lefant F1, is even intelligent enough to recognize and avoid smaller items such as charging cords, a wayward sock, or even pet poop, so you won't have to worry about having to remove these from the brushless port manually.
It performs all of the functions that a robot vacuum is expected to perform. An anti-collision infrared sensor and drop-sensor system have been installed. The anti-collision infrared sensor instructs the robot to avoid cleaning those areas when it detects obstacles. It prevents the Lefant from slipping off any ledges or steps in your home thanks to a drop sensor. This means that the floors will be extremely clean, and there will be no broken Lefants.
It has WiFi and an app connected. You may adjust your cleaning modes and establish a schedule for your robot to clean while you are away from home using the Lefant app on your smartphone. It is compatible with both Amazon Alexa and Google Assistant, allowing you to start the cleaning cycle with your voice commands.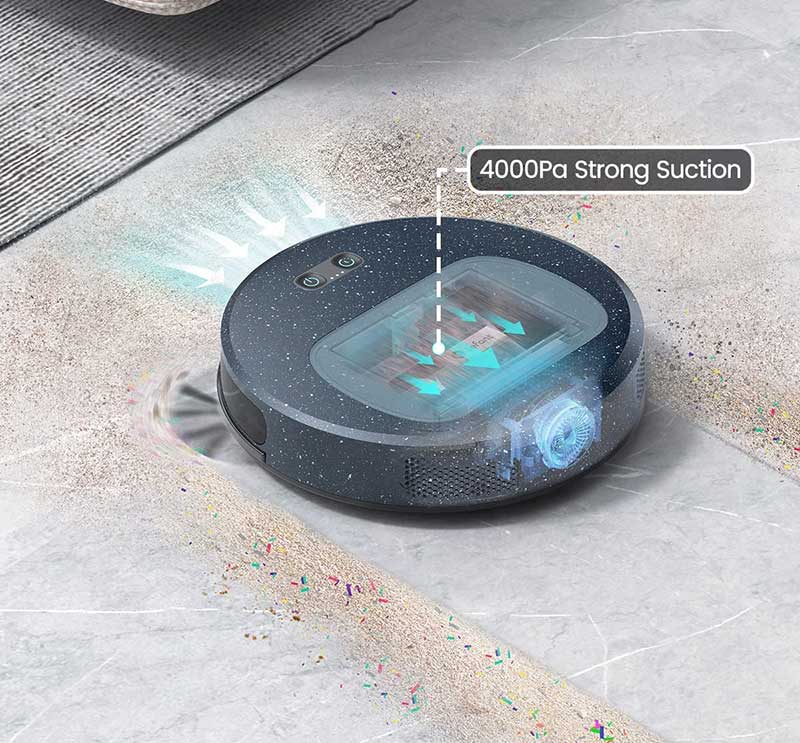 When it comes to cleaning power, the Lefant F1 is the first robot vacuum to truly compete with a cordless vacuum, according to Lefant claims data. Due to the fact that the side brushes span the entire width of the vacuum cleaner, you obtain full suction strength even on corners and edges of rooms. It has greater suction than the majority of robot vacuum cleaners, the Lefant F1. It has a thinner design than other robot vacuums, and it is also shorter as a result of the balance. As a result, it not only does an excellent job of fitting into tight spaces, it also can get under some furniture.
Brushless port, as opposed to the bristles on the other robot vacuums, provide an equally clean floor while requiring far less maintenance. If you've ever tried to remove hair from a standard vacuum brush roller, you know how time-consuming and frustrating the procedure can be. Hair rarely becomes entangled in the Lefant F1 while using a brushless port. I have shoulder-length hair, and a lot of it ends up on the carpets and rugs in my home. My upright vacuum's bristles eventually become clogged with hair as a result of this. If I don't clean the hair out on a regular basis, it will emit a horrible burning odor, which is a combination of burnt hair and dust.
With the brushless Lefant F1, all of the hair on the floor is now collected in a dustbin instead of on the floor. When I get home, the house is clean, but the dustbin is full of hair and dust. Every time the Lefant vacuums, I look forward to seeing how much dust and hair it has accumulated this particular time. It is really wonderful to see all of the hair and dust thrown away in the trash.
In terms of battery life, the Lefant F1 stands out. In its least powerful mode, Lefant claims it can clean continuously for up to three hours.
For more information about the Lefant F1 robot vacuum, go to Amazon where you can purchase it for $204.79 when you use the coupon code: 12USHYF1