We use affiliate links. If you buy something through the links on this page, we may earn a commission at no cost to you. Learn more.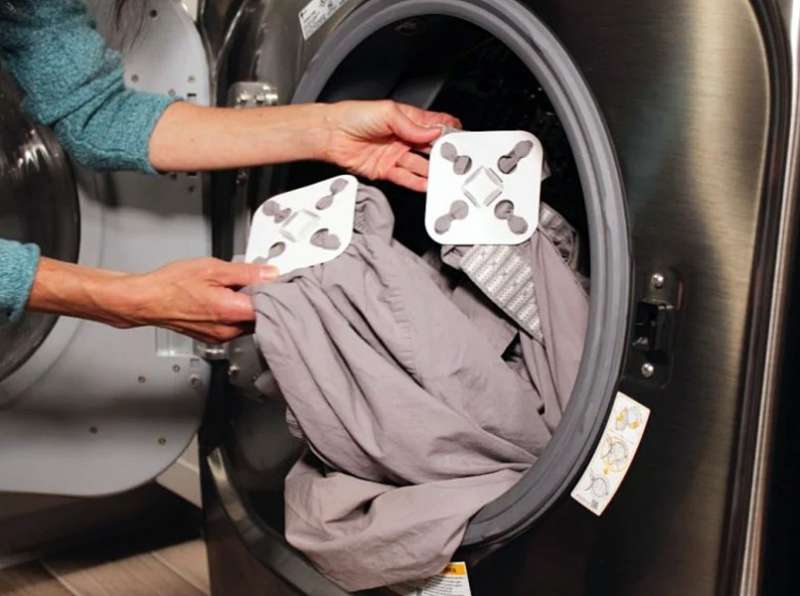 NEWS – Like most people, I hate doing laundry of any kind, especially bed sheets. No matter what I do, they always end up in some sort of tangled ball mess. On top of that, once you untangle them, they are usually wrinkled and not fully dry. I recently came across a product called Wad-Free.  It is described as a washer and dryer bed sheet detangler that prevents sheets from tangling, twisting, and balling up in the wash. It also dries sheets up to 75% faster & with fewer wrinkles. The whole process seems simple enough. You just attach one detangler to the four corners of each sheet in the load. Wad-Free is safe to use in both the washer and dryer. And it works on any size flat or fitted sheet.
The Wad-Free Washer & Dryer Bed Sheet Detangler comes in a set of two (enough for two sheets) for $18.95. For more info or to purchase, head over to Grommet or Amazon and check out our Wad-Free review from Garry!