We use affiliate links. If you buy something through the links on this page, we may earn a commission at no cost to you. Learn more.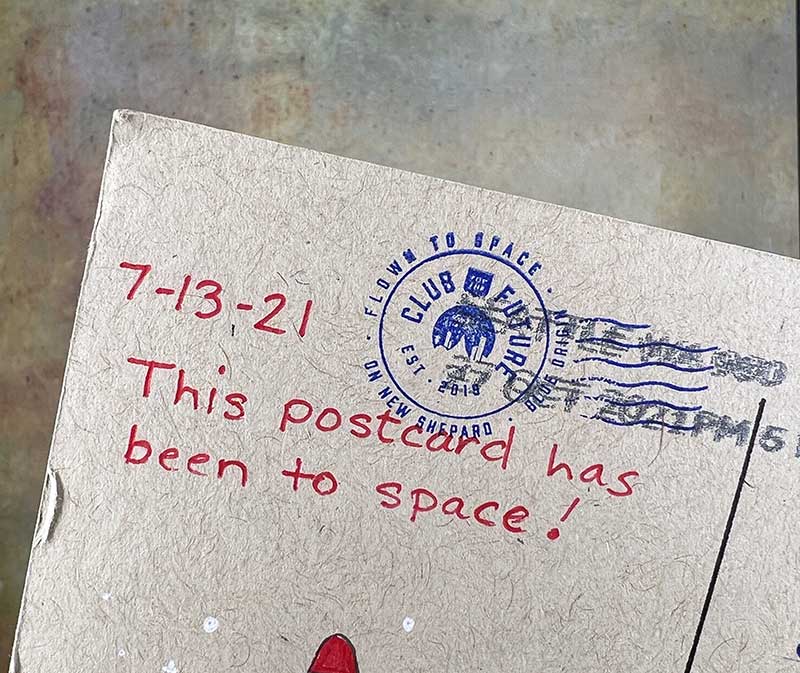 ARTICLE – Several weeks ago I was listening to the Stationery Orbit Podcast (because I'm a journal, pen, and stationery fanatic) and they mentioned that you can send a self-addressed stamped postcard to Blue Origin and it will be added to the payload of a future space mission and afterward, it will be mailed back to you. The thought of owning an object that's been in a rocket and to space sounded exciting and super geeky so of course, I was interested!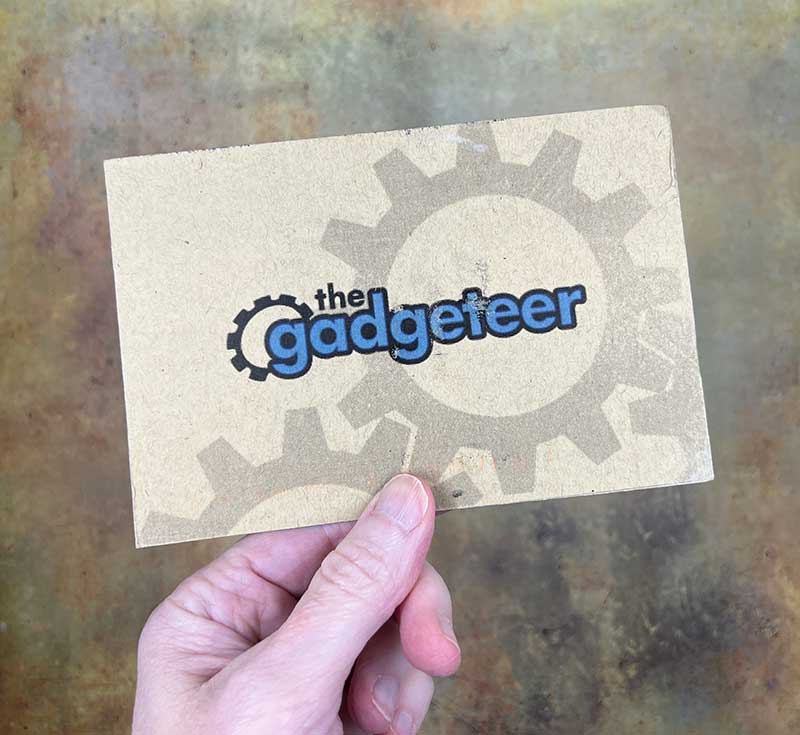 I looked in a drawer for some card stock, checked for the proper dimensions on the Club for the Future Blue Origin site, and printed my Gadgeteer logo on the front. Yay, the Gadgeteer is going to space!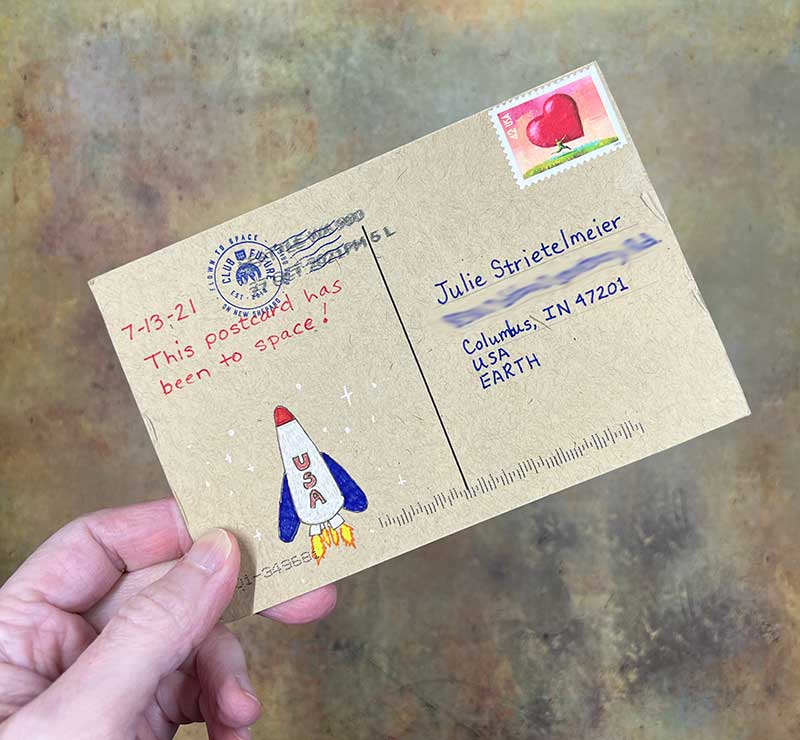 On the back of the postcard, I doodled a rocket ship, added my address, a stamp, and I added the date so I could see how long it took to get back to me.
I then put the postcard in an envelope and sent it to the Club for the Future address, mailed it on 7-14-21, and promptly forgot about it until a couple of days ago when it arrived in my mailbox. Check out the postmark in the first image. It says that it's FLOWN TO SPACE – BLUE ORIGIN – ON NEW SHEPARD. New Shepard is one of the Blue Origin rocket ships. How cool is that?!
There's no way to know which mission this card was on, but… I googled the New Shepard launch dates and found that there were only 3 missions from the time I mailed the card until I received it back.
NS-16 – July 20, 2021 – First human mission
NS-17 – August 26, 2021 – Payload mission
NS-18 – October 13, 2021 – Human mission
Since I mailed the postcard on July 14th, it seems unlikely to me that it would have been on the July 20th mission. I am assuming that Blue Origin received the postcard at least 3 days after I mailed it so that doesn't give it much time to be included on that mission.
So my postcard had to be on one of the remaining two missions and I have my fingers crossed that it was the October 13th mission because… that's the same mission that William Shatner (aka Captain Kirk) was on!
Even if my postcard wasn't on the same New Shepard space mission that William Shatner was on, it's still incredibly cool that it WAS on a rocket that actually went to space!
In case you're wondering, the Club for the Future Postcards to Space service is supposed to be for kids but hey, I've vowed never to grow up, so there! And since it's free except for the price of 2 stamps, I figured what the heck. 🙂
If you want to get in on this fun too, then send your own postcard to space on a Blue Origin rocket by heading over to clubforfuture.org! It will boldly go where few postcards have gone before! Sorry, I couldn't resist 🙂