We use affiliate links. If you buy something through the links on this page, we may earn a commission at no cost to you. Learn more.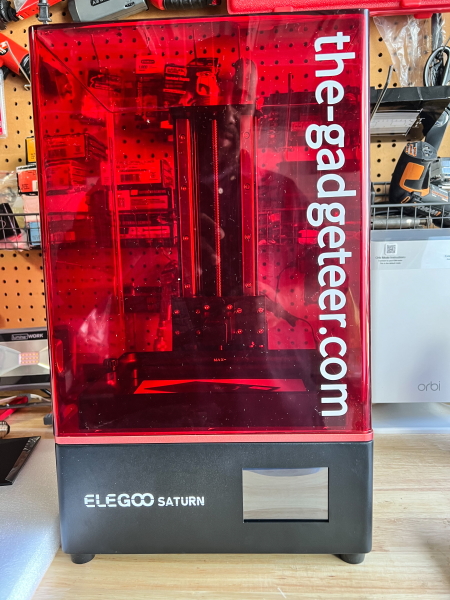 REVIEW – Over the past few years, I have become a serious 3D printing enthusiast and I have been able to print many models including models that I designed myself. I have several FDM printers and one small resin printer. Since my experience with the small Elegoo mars model was good, I was elated to get the opportunity to test the larger Elegoo Saturn 3D Printer.
What is it?
The Elegoo Saturn 3D Printer is a UV Photocuring LCD Resin 3D Printer with 4K Monochrome LCD, UV LED Light Source, and Off-Line, and WLAN printing. It features a 192x120x200mm / 7.55×4.72×7.87 inches print size capability.
What's in the box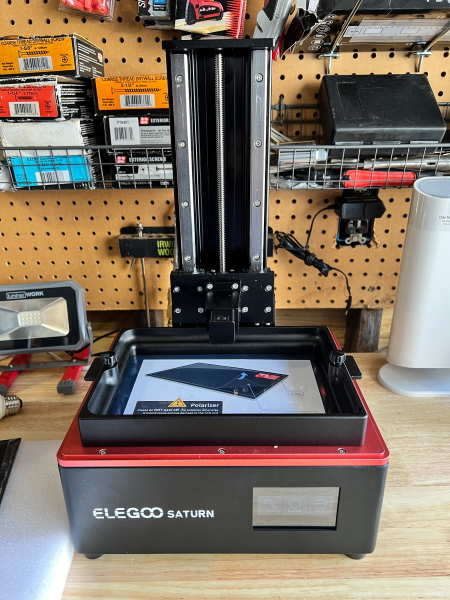 1 x Elegoo Saturn 3D Printer
1 x Build Platform
1 x Resin Tank
1 x USB Flash Drive 4GB
1 x Mask
3 x Pairs of Gloves
1 x Metal Scraper
1 x Plastic Scraper
1 x User Instruction Manual
1 x Pack of Backup Screws
1 x AC Adapter 120W
1 x Tool Kit
Design and features
Features
Faster printing speed: The Elegoo Saturn 3D Printer comes with an 8.9inch 4K Monochrome LCD with an HD resolution of 3840 x 2400, reducing the layer printing time to 2s-3s, which is 60% faster than Mars Pro yet still delivers outstanding printing results.
Larger build volume: The Saturn has a large printing volume of 192*120*200mm/7.55in*4.72in*7.87in, and you can print multiple full-sized models at the same time, which can dramatically improve your productivity.
Higher precision and easier printing: The Z-axis utilizes a double linear guide-way structure, which can achieve steadier motion and greatly enhanced moving accuracy. With the Ethernet port on the back, Saturn now supports file transfer through your local area network, which is very handy for fast printing.
Quality Prints and Consistent Success: The Matrix light source consists of 54 UV LED lights with uniform light emission, ensuring superior print results and more accurate printing size. The set screws on the build plate assure long-lasting leveling, no need for frequent calibration, and the sandblasted surface provides a much stronger adherence, especially when printing large 3D models.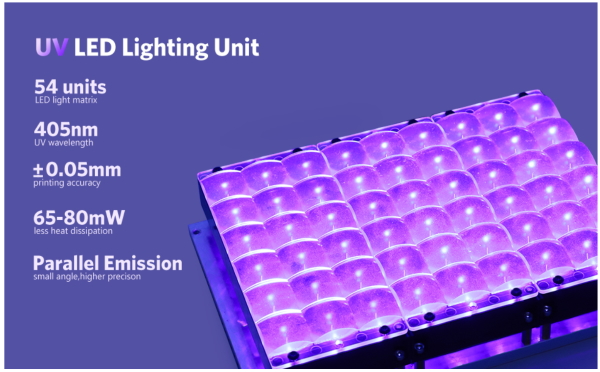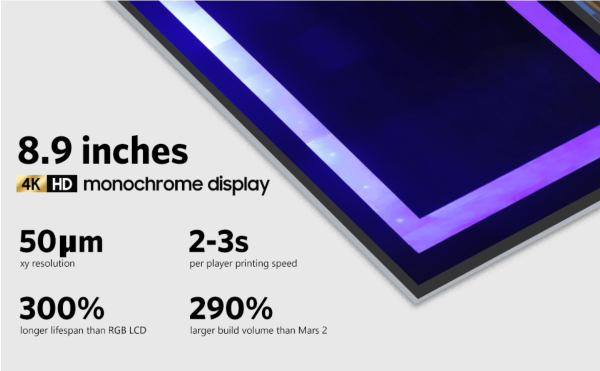 This printer is built of mostly metal except for the cover. There is a USB port on one side and the fans and other ports on another. See the photos below. Elegoo went the extra mile to include "The Gadgeteer" branding on the cover.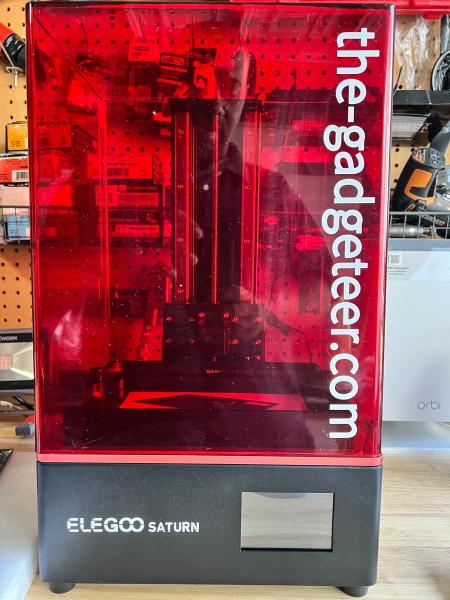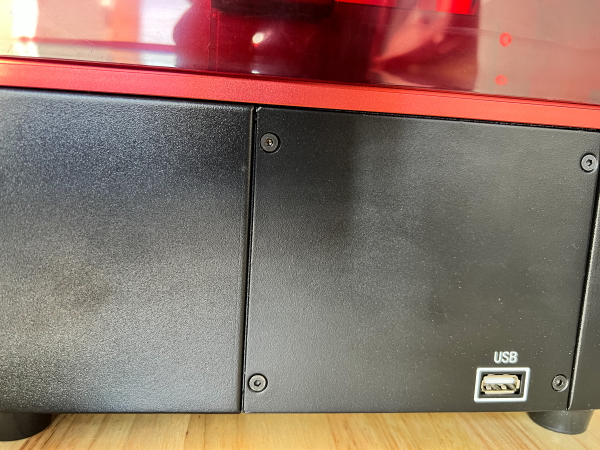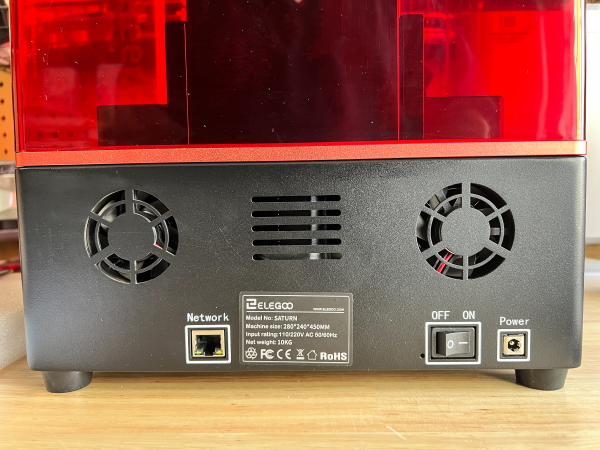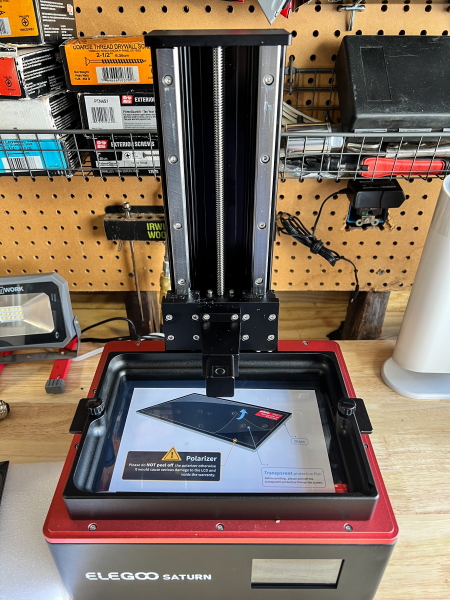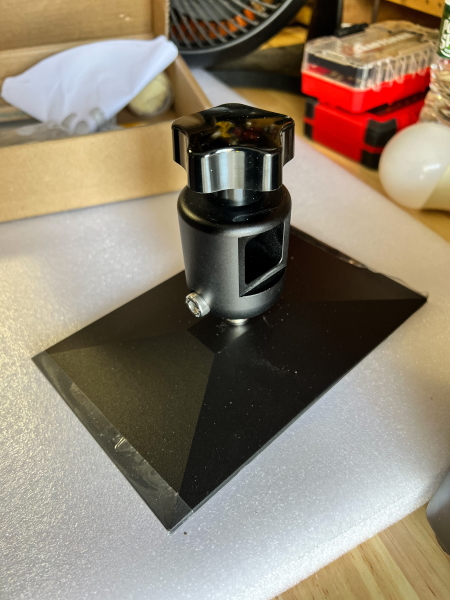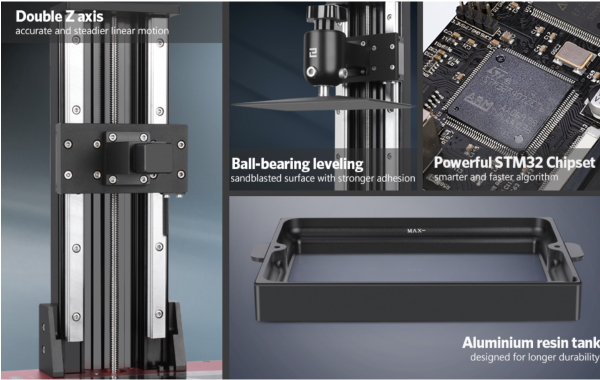 Performance
Once you take the Elegoo Saturn 3D Printer out of the box, you follow the simple leveling process and then pour the resin in the tray not surpassing the "max" line level. Next, you navigate the touchscreen to select the desired model to print.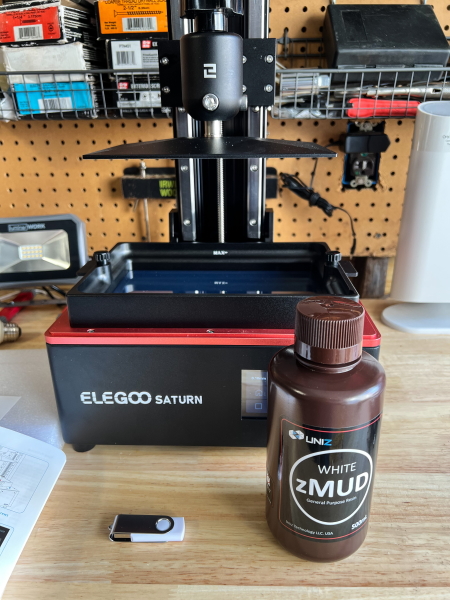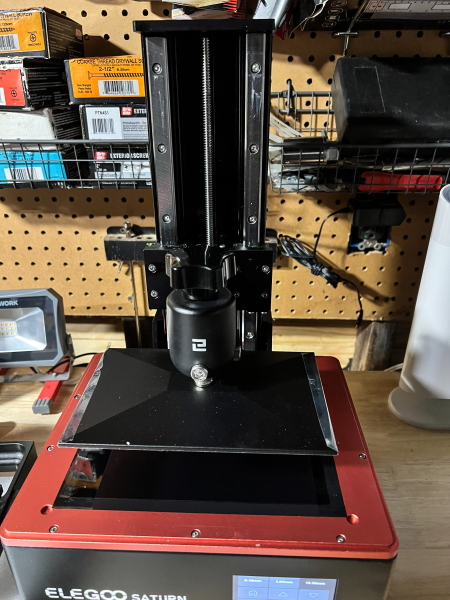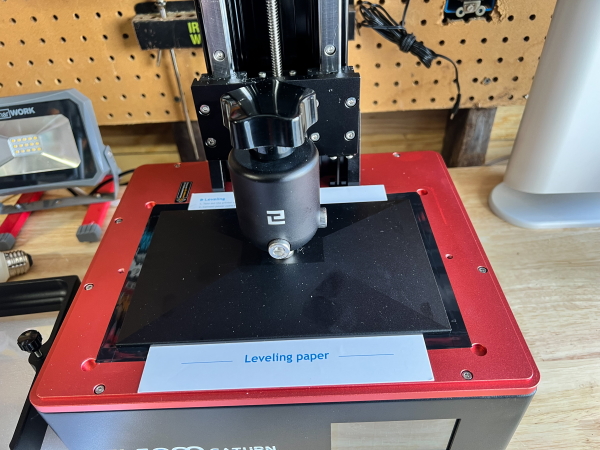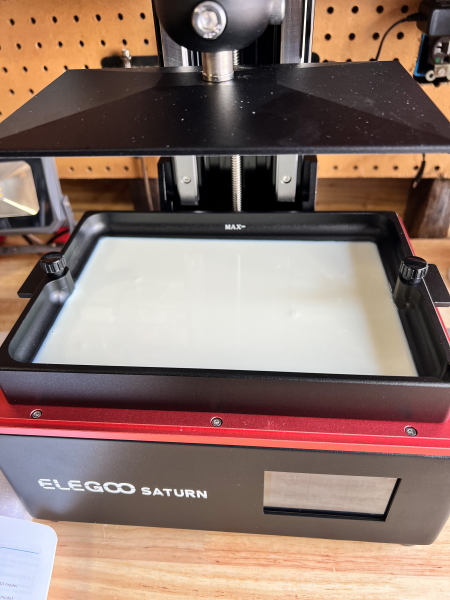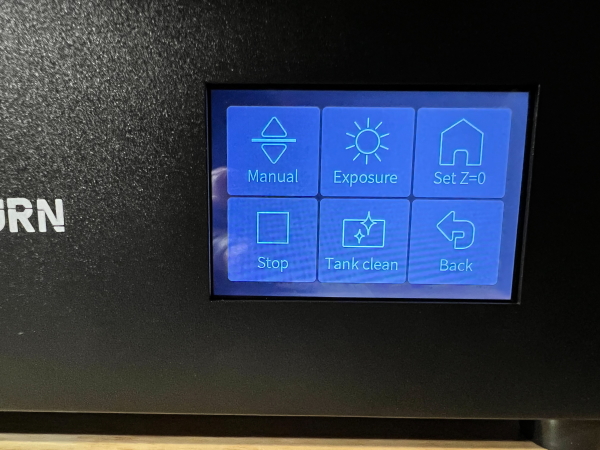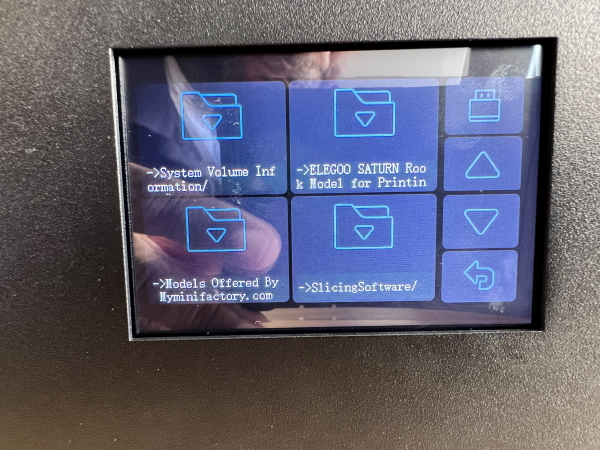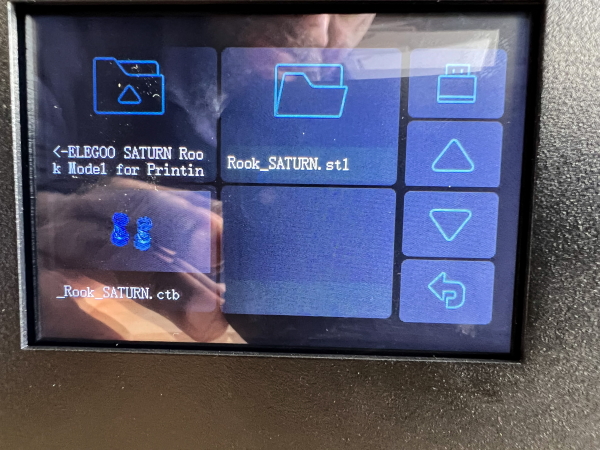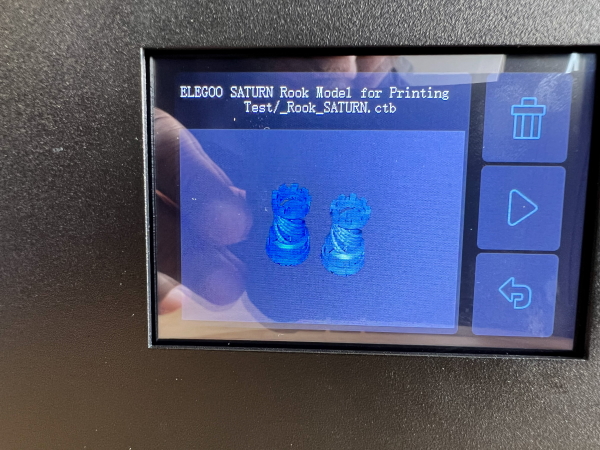 Once you select the desired model and select "print", the process starts. Unlike a filament 3D printer, it is not as easy to see the process because of the cover. Also, the resin has a smell that seems somewhat toxic. I have the printer set up in my garage workshop, so I have adequate ventilation.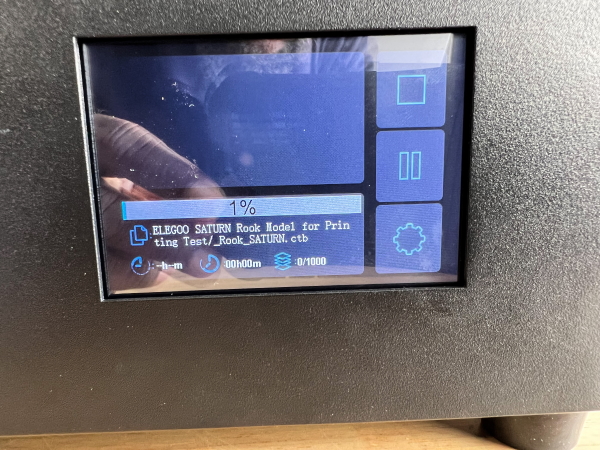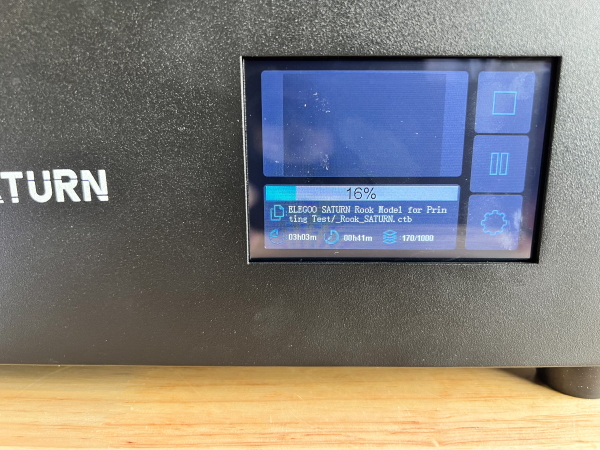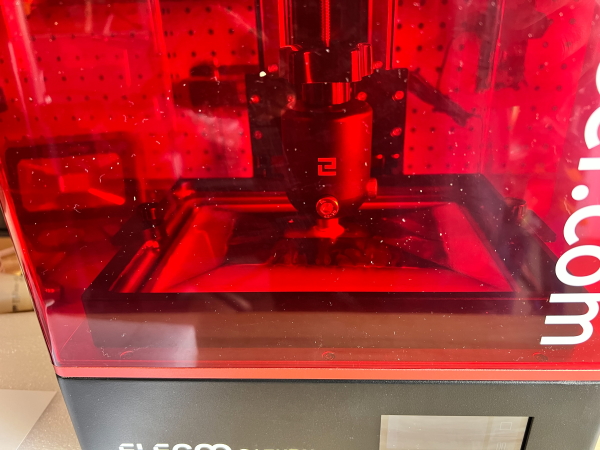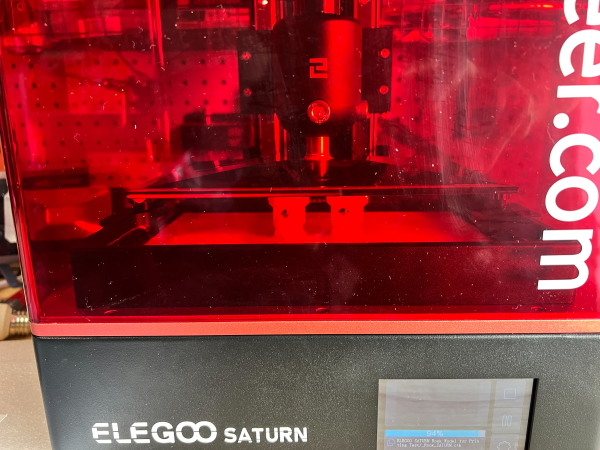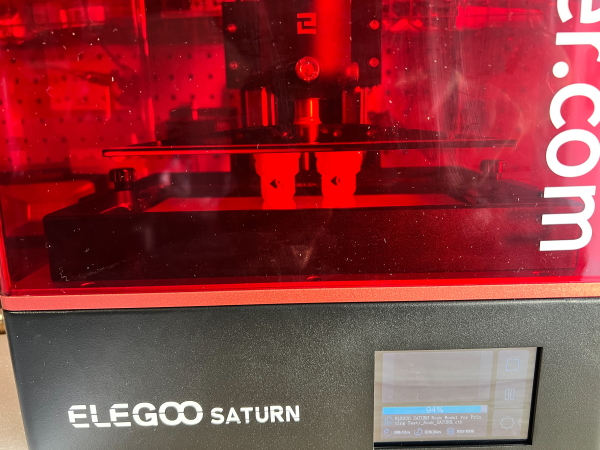 Once the printing is finished, you let any residual resin drain from the prints and then you take out the build plate and use the plastic scraper to remove the prints from the plate. You then wash the prints in 90% alcohol and use a UV light to cure them completely. I recently moved to my new home and I still have not fully unpacked, and I could not find my UV lamp. I just left them outside for a while and they are fine.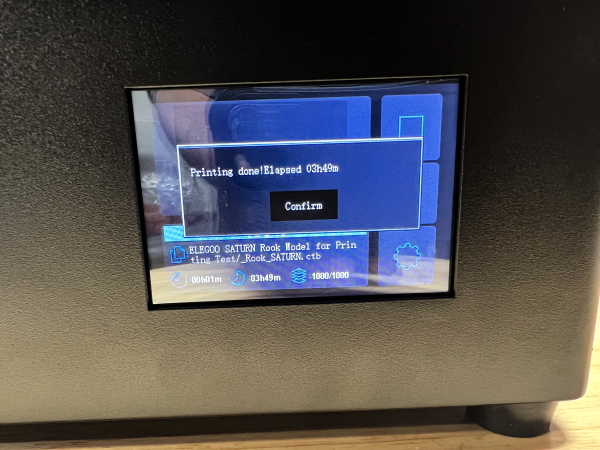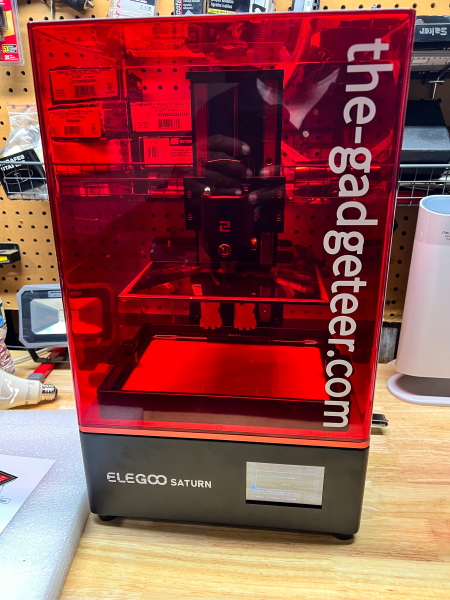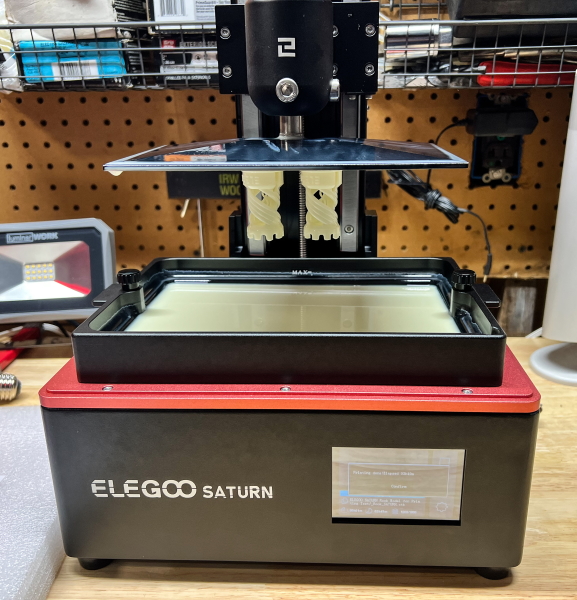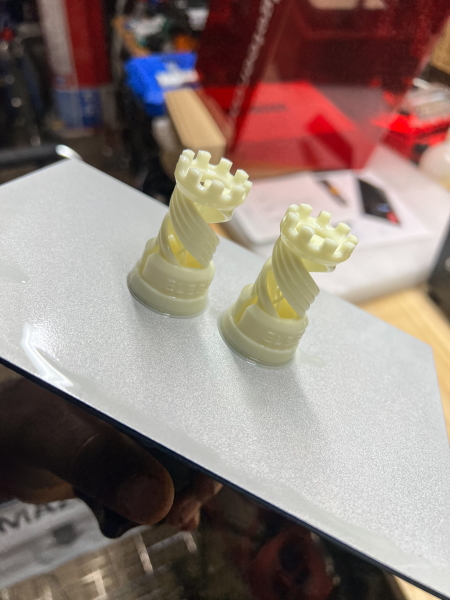 Here are the final prints. Check out how detailed they are. No extra finishing was necessary.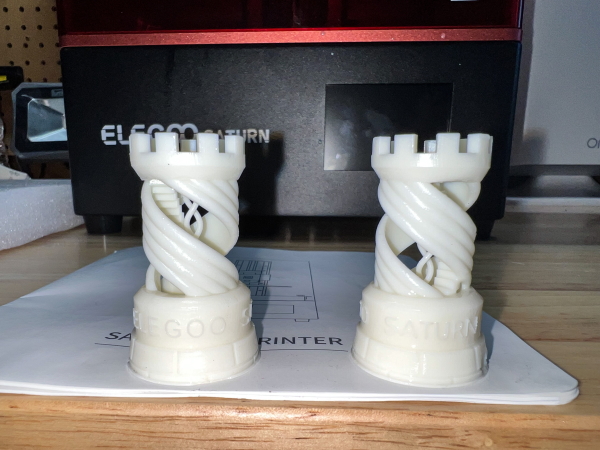 If you want to design your own prints, there are several Slicer Software applications that are available. Elegoo includes the following on the USB flash drive: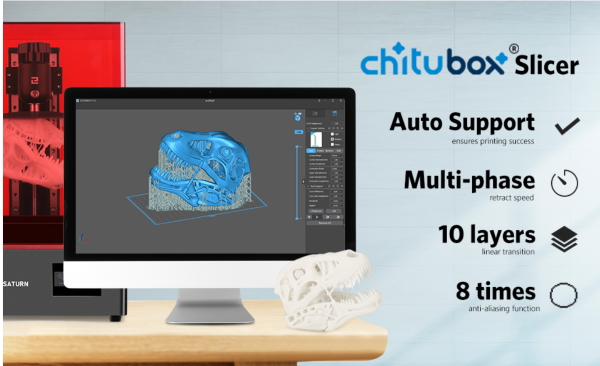 What I like
It is solid and well built
It works right out of the box
It offers a nice build size
It produces fantastic prints
What I'd change
Elegoo should include a sample bottle of resin so that you can start printing right away.
Final thoughts
I was already a fan of the Elegoo Mars UV Photocuring LCD 3D Printer that I reviewed. The Photocuring LCD Resin 3D Printer offers a larger print area/volume to be able to print figurines, parts and so many more things that you can conceptualize. While I print a lot more on filament printers because of the lack of messy resin and odor. The resin prints are beautiful and detailed without any need for finishing. I give Elegoo a well done and two thumbs up for this printer!!
Price: $499.99
Where to buy: Amazon and Elegoo.
Source: The sample for this review was provided by Elegoo.