We use affiliate links. If you buy something through the links on this page, we may earn a commission at no cost to you. Learn more.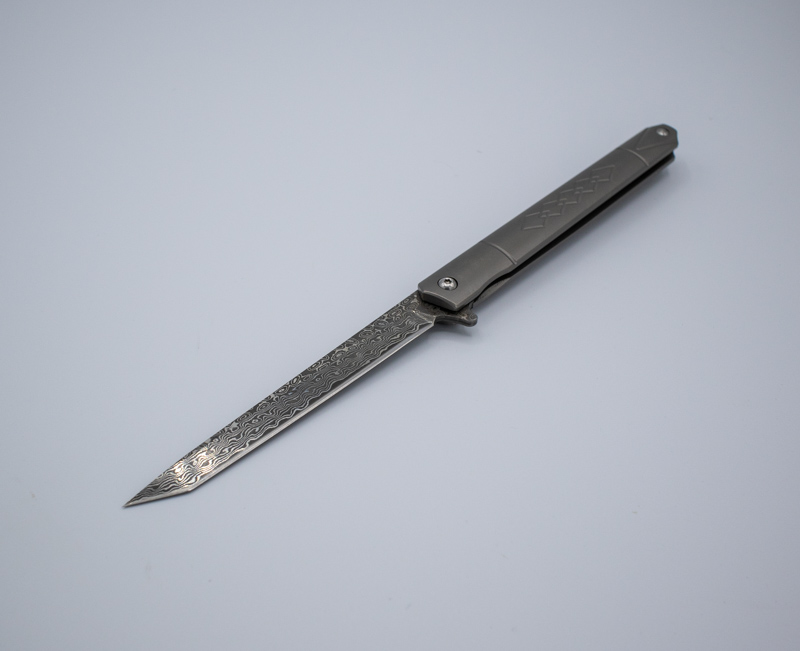 REVIEW – I have been carrying a cheaper Kershaw pocket knife for the past few years, and I've been continually surprised by how often I use it to open packages or do one of a million other odd chores around the house. I would never have considered spending upwards of $200 on a pocket knife since I'm so satisfied with my $20 daily carry, but since Tekto was offering one for review I thought "why not!?". I believe that I will regret this decision because now I want to order several more. It's proven to be much more capable than my old knife, looks MUCH better, and is a supremely satisfying fidget toy. I find myself opening and closing it over and over while I study or sit through boring Zoom meetings, and the excellent balance and smooth motion are just as good as the day I opened the box.
What is it?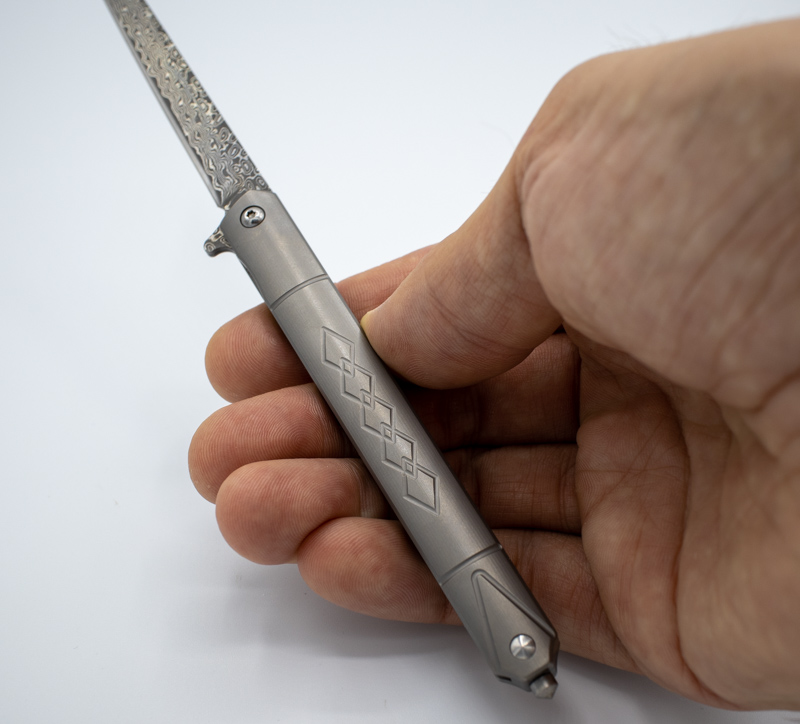 The Tekto Gear Silver Surfer folding knife is a premium folding knife featuring a titanium-alloy handle and Japanese VG-10 steel blade.
What's in the box?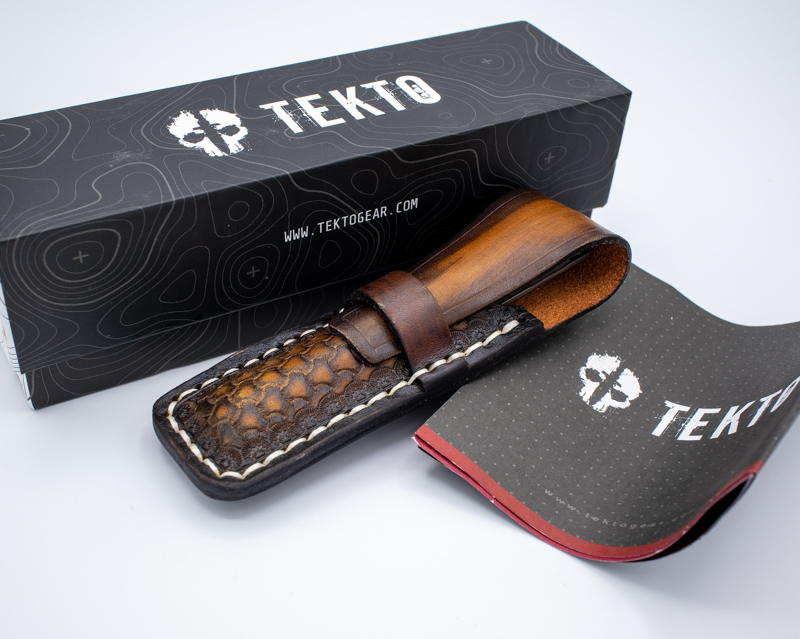 Tekto Gear Silver Surfer folding knife
Leather carry pouch with belt loop
Manual/warranty
Hardware specs
Blade Length: 3.40" (86mm)
Blade Material: VG-10 Steel
Handle Length: 4.10″ (104mm)
Handle Material:Titanium Alloy
Blade Hardness: 60 HRC
Weight: 0.09lbs (42g)
Blade: American Tanto
Locking: Liner
Pocket Clip: Yes
Glass Breaker: Yes
Design and features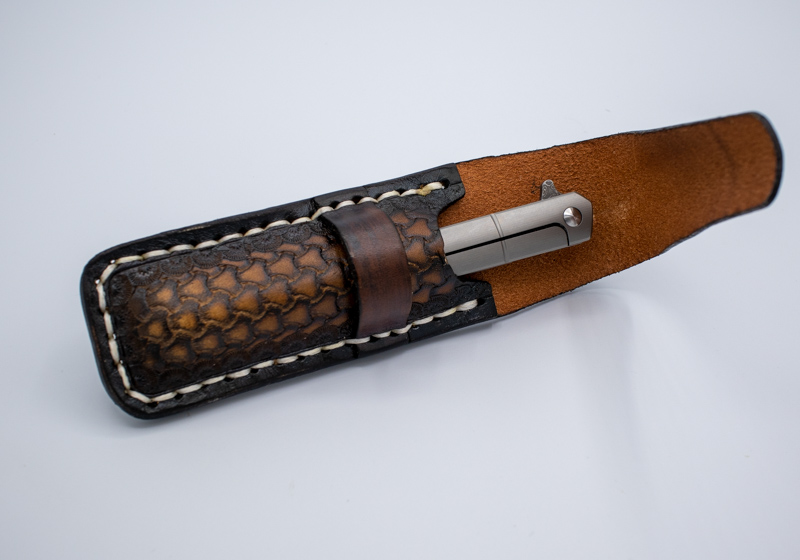 I was surprised to see such a nice leather pouch when I opened the box, the Tekto Gear Silver Surfer folding knife is snugly packed inside this pouch for shipping. The pouch closes with a simple flap that slides under a loop which would stay shut under all but the most extreme scenarios, and even then I don't think the knife itself would fall out, there's a good amount of grip and pressure when you insert the knife, though not so much it's difficult to insert or remove.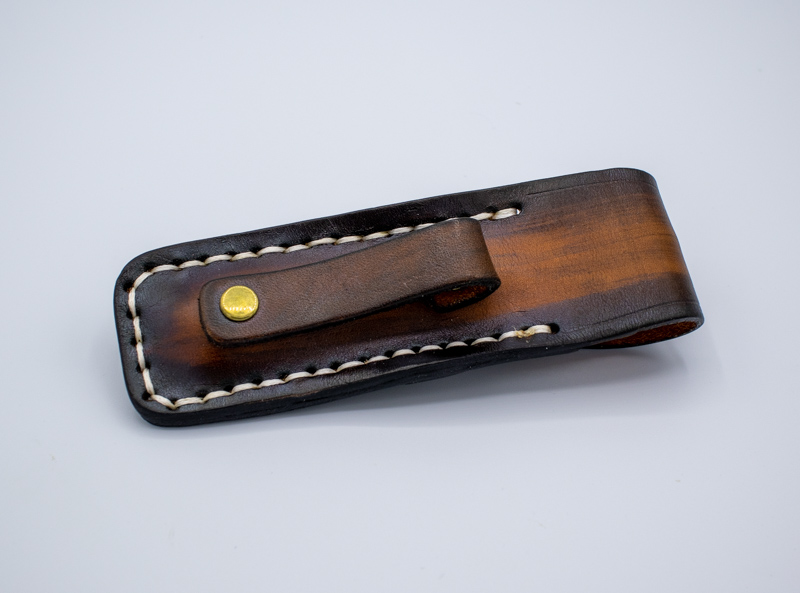 The backside of the pouch has a sturdy leather belt loop, the entire pouch is constructed out of leather and feels nice.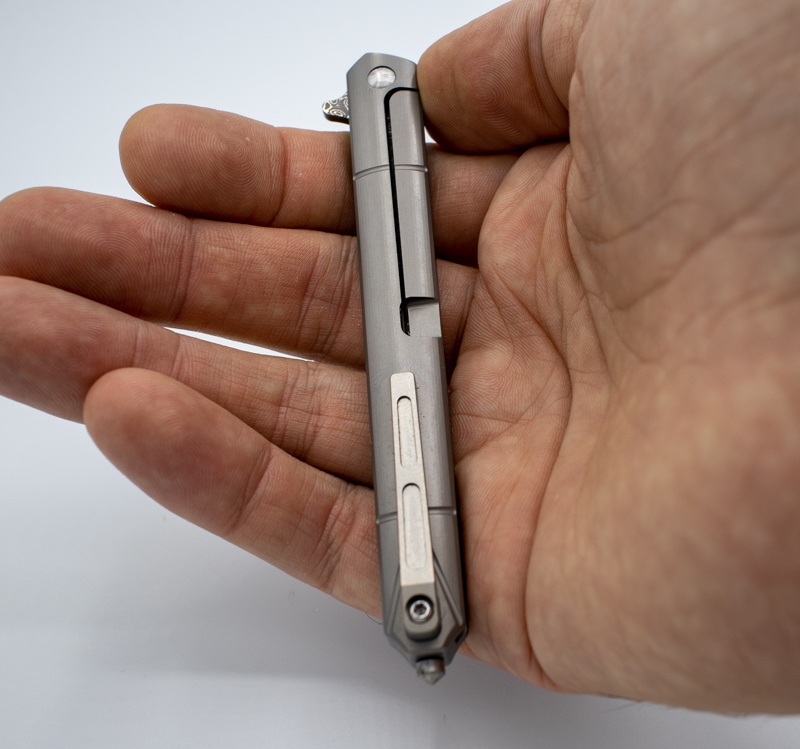 Upon palming the Tekto Gear Silver Surfer folding knife for the first time, I was surprised at how light it felt and how slim it is. It's longer than my usual knife, but in a pocket I feel it less because it's so thin and light.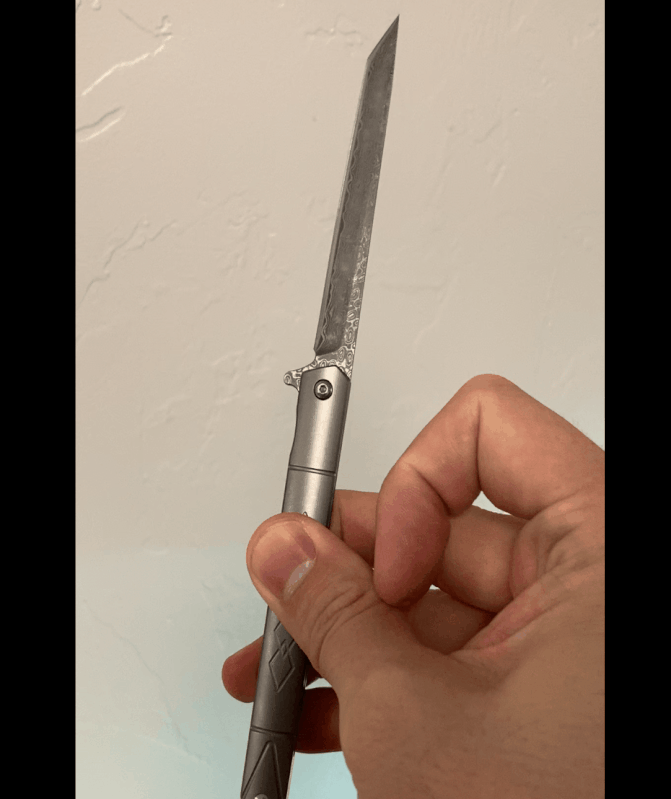 Opening the knife the first few times was a bit terrifying. I thought I was going to slice something off, but this was mostly just due to my unfamiliarity with this type of folding knife. It's not a spring-assisted switchblade or out-the-front knife, but rather a folding knife that can be popped open with a decent amount of pressure on the nub that sticks out when it's closed. Apologies to knife enthusiasts, I'm sure there's a more accurate term than "nub", but you'll have to live with my lack of knowledge here.  Anyways, it's not really very dangerous as it opens with the sharp side facing inwards. Even if you have a finger or other hand where it's swinging open, it won't cut you. A couple of tries later and you'll get a good feel for how much pressure it needs, and different ways to hold it to open correctly.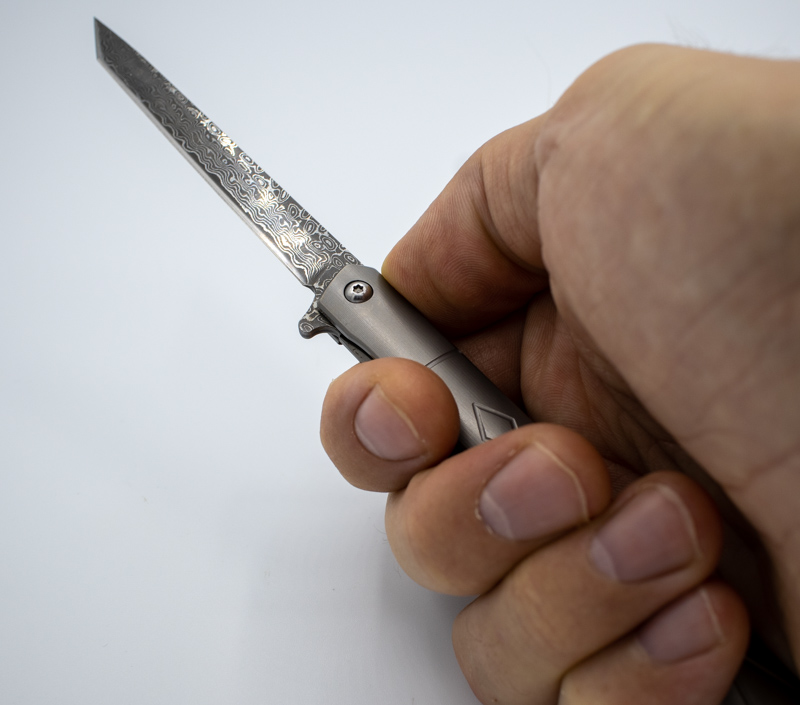 With the blade out, I was able to easily do all the knife-centric things I usually do like opening packages and mail. I definitely felt more classy doing said jobs with such a nice tool in hand.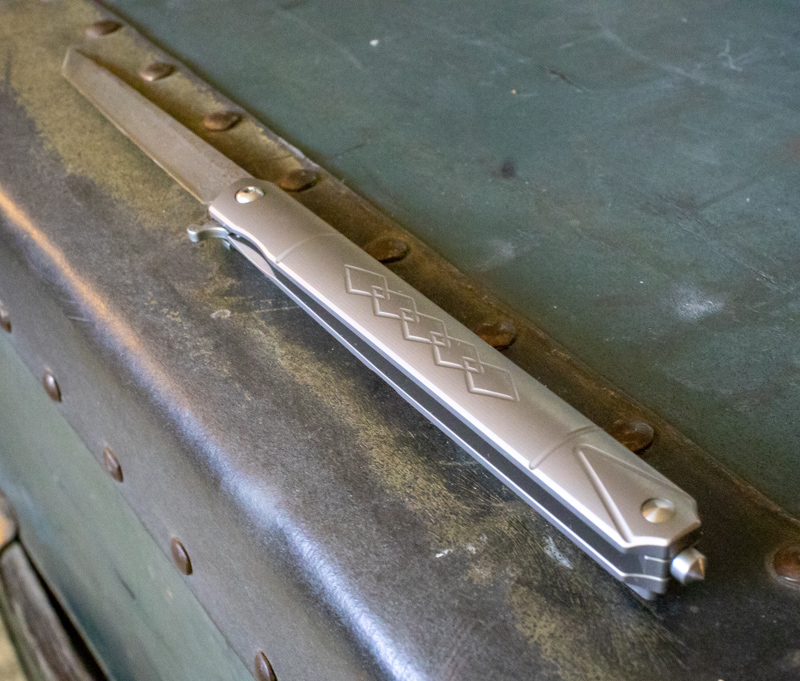 The handle is a titanium alloy (which is part of why it's so light). There's a nice overlapping diamond design on one side.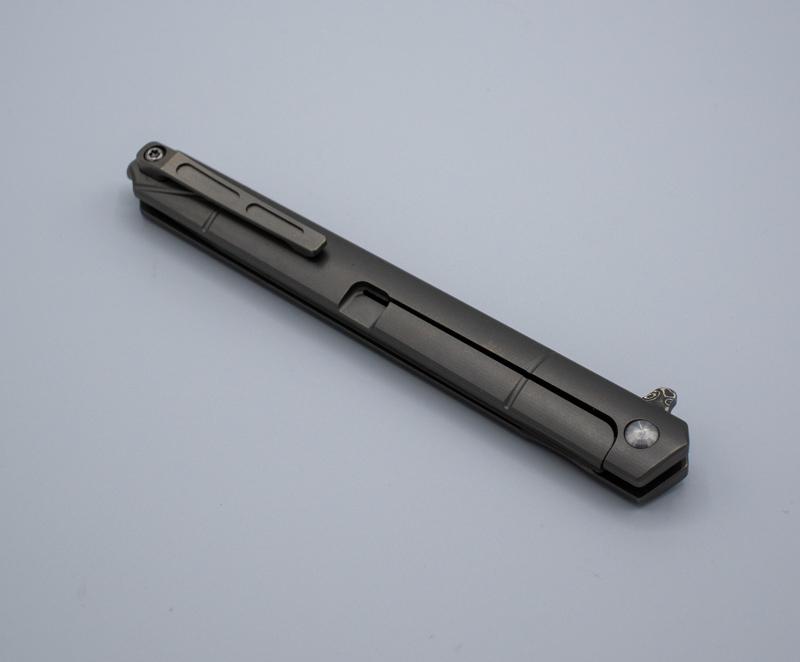 On the flip side there's a removable pen-clip, allowing the knife to be clipped to a pocket or other clothing for carry. Removal requires a star-shaped bit, not included. Once removed the knife is even slimmer.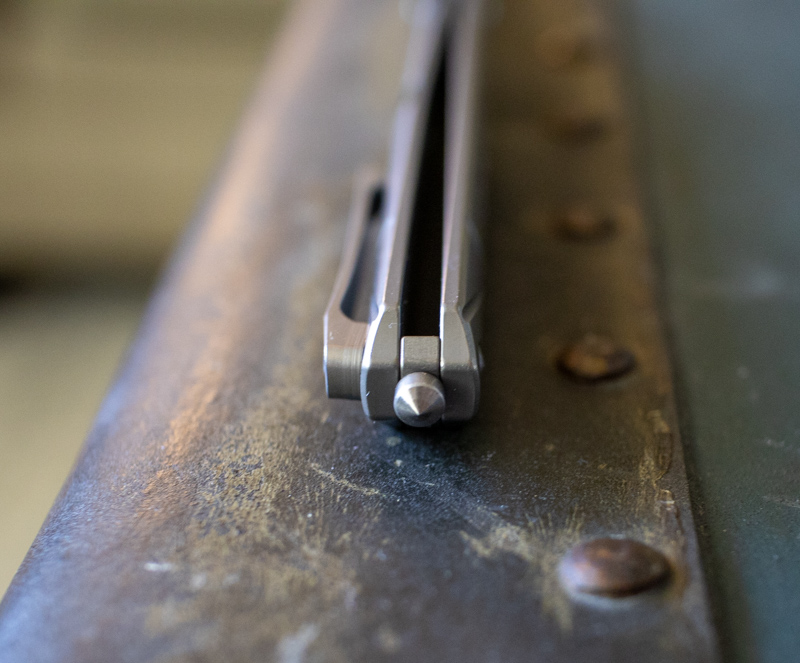 On the bottom is the glass-breaker, this is designed to be used in emergencies to break something like a car window (for example if you went off the road into water and the door wouldn't open). I didn't test this, as I didn't have any windows I was willing to sacrifice for testing.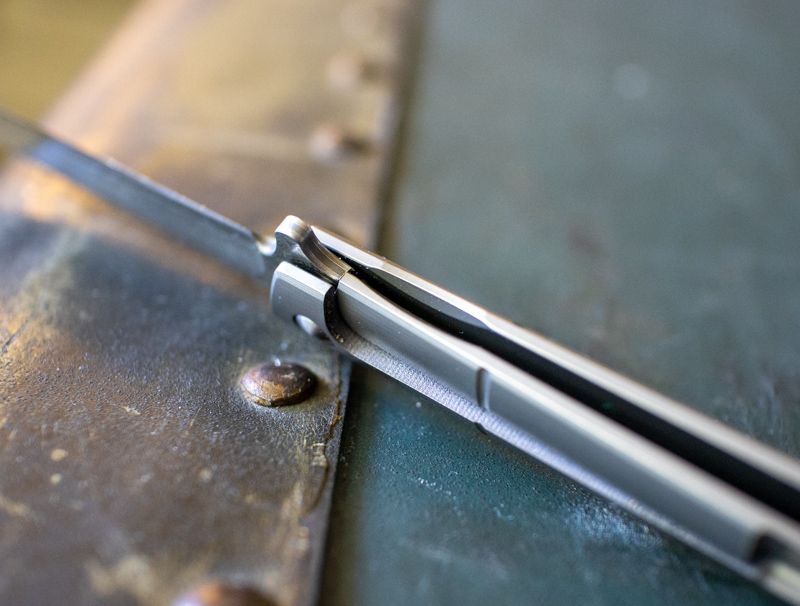 When the blade is out, a very secure locking bar keeps it in place. This was rock solid, no wiggles while using at all. I've had previous cheap knifes where this style of locking mechanism dangerously fails and could lead to the operator cutting themselves, but I find it highly unlikely in this implementation. Unlocking it to close the knife is easy and can be done safely with one hand with some practice.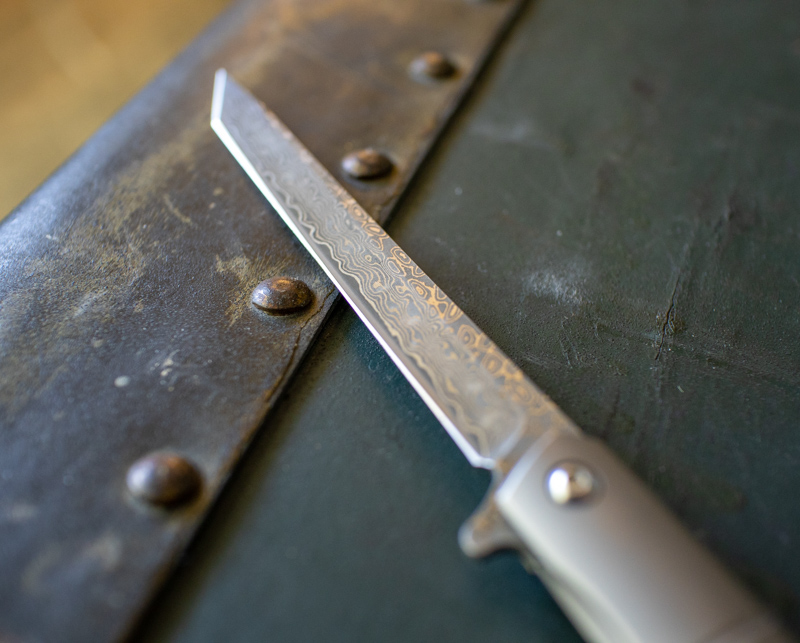 The highlight of the Tekto Gear Silver Surfer folding knife for me is the VG-10 blade. It's evocative of high end Japanese katanas (again, apologies if I'm way off here, I'm not an exotic blades expert), and has a ripple effect from the forging process. VG-10 steel looks to be made in Japan, and is popular in cutlery due to high corrosion resistance and ease of sharpening.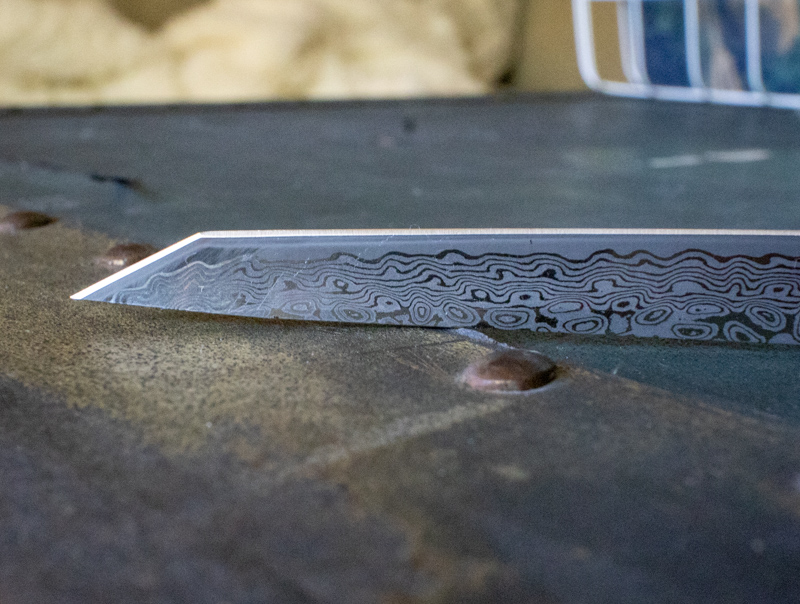 The blade shape is "American Tanto", meaning a straight edge for most of the blade with a sharp turn towards the tip as shown above. The knife shipped fairly sharp, but can be sharpened to razor levels if you're skilled at that sort of thing (I am not, but the out-of-box sharpness was good for everything I tried with it, and I'll have to follow some tutorials to learn more about sharpening when the time comes).
What I like
Very nice build quality
Satisfyingly smooth action
Thin and light for easy carry
Included belt pouch
What I'd change
Final thoughts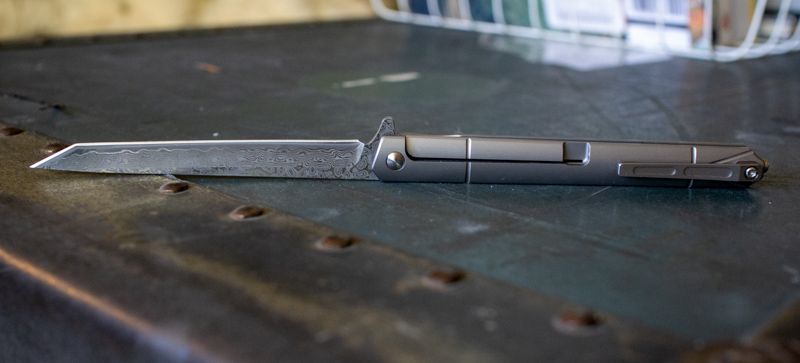 I sure didn't have "become a knife collector" on my 2021 bingo card but here we are. I believe anyone who's a fan of well built things made out of premium materials will like this Tekto Gear Silver Surfer folding knife. If you like the form but not the particular silver style, you might prefer the previously reviewed Tekto Gear Romeo folding pocketknife, which is a similar design but with different blade and handle materials and a black color. Make sure to check knife laws in your state (Tekto has a great state by state guide here), always practice knife safety, and thanks for reading!
Price: $179
Where to buy: Tekto
Source: The sample for this review was provided by Tekto