We use affiliate links. If you buy something through the links on this page, we may earn a commission at no cost to you. Learn more.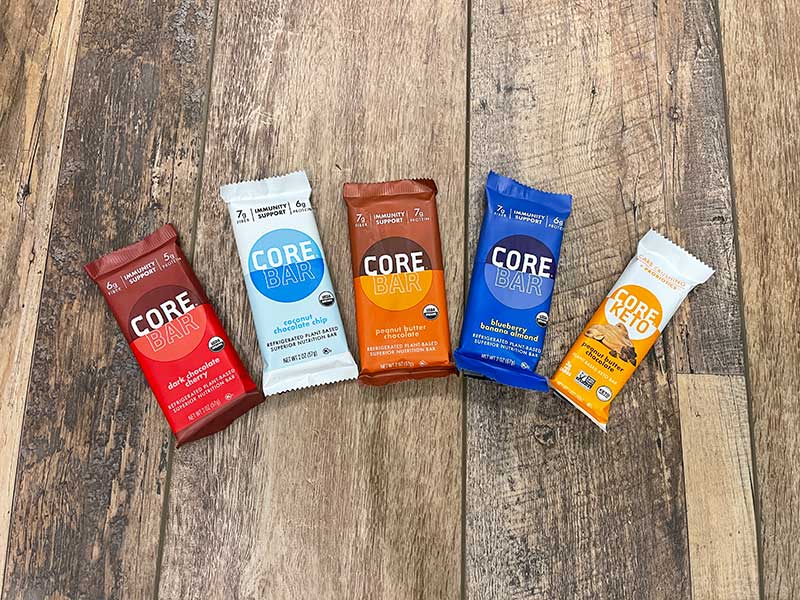 REVIEW – I get excited every time I receive an email offering to send samples of a Keto food that I've never heard of. What can I say, I like to eat and carbs are my enemy (stupid pre-diabetes grrrrr). The latest taste test is for CORE bars from CORE Foods. Let's check them out.
What is it?
CORE Keto bars are snack bars that are made of real food. You even have to keep them in the fridge (although they can stay on the counter for up to a week without spoiling). CORE also sent me their regular bars that I didn't try myself, but my non-pre-diabetic significant other tried them so I'll talk about them too… just not as much as the Keto bars.
Flavor and nutrition
CORE Bars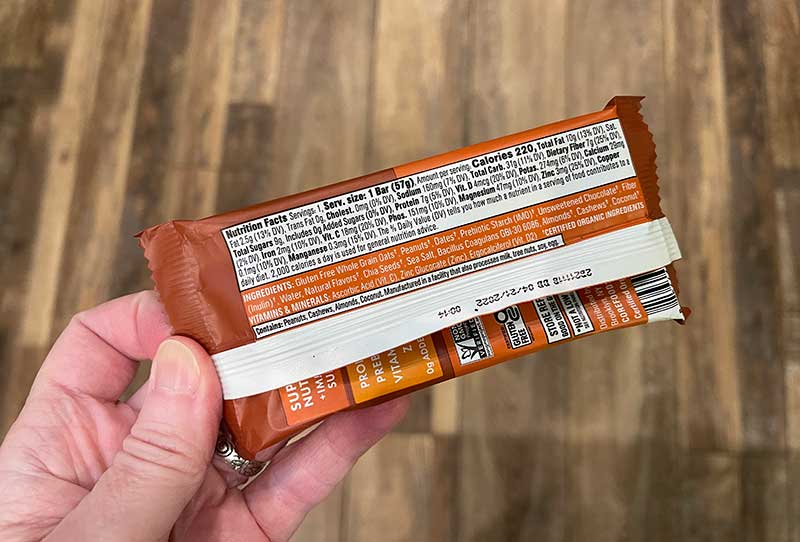 Let's begin with the regular CORE bars which are available in 6 flavors that include Peanut Butter Crunch, Blueberry Banana Almond, Peanut Butter Chocolate, Dark Chocolate Cherry, Coconut Chocolate Chip, and Mocha Chip Espresso.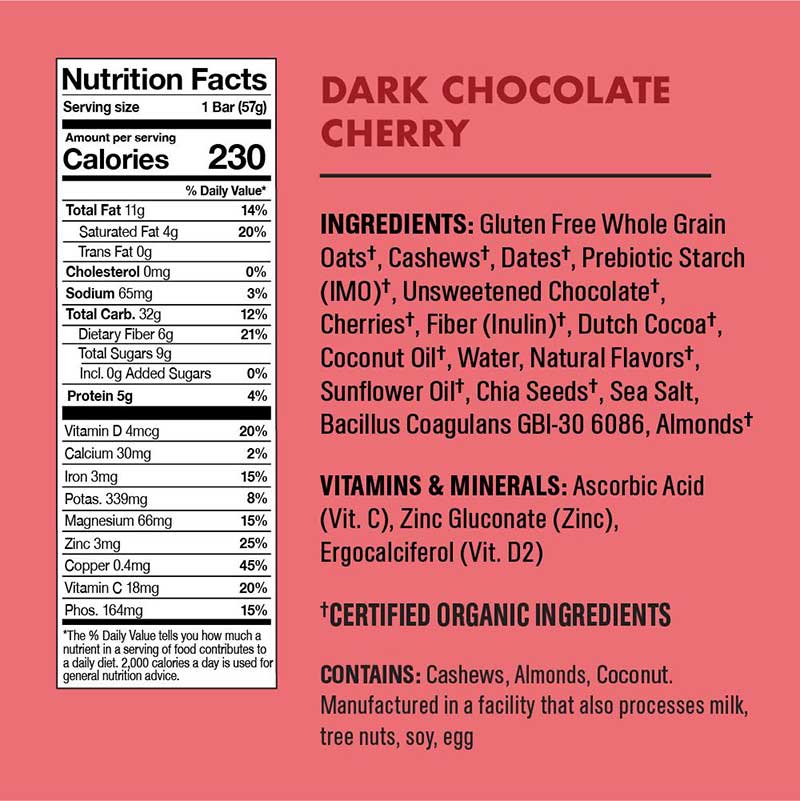 Like the CORE Keto bars, the regular bars contain probiotics that can help boost immunity. The bars have 220 – 240 calories, 6 – 10g of protein, and 22 – 26 net grams of carbs (Total Carbs – Dietary Fiber = Net Carbs).
As far as ingredients, I won't list them for every flavor, but for the Dark Chocolate Cherry, the ingredients are shown above. The great thing about these bars Keto or regular is that the ingredients are organic and real. Nothing strange or bad for you. Also no fake sweeteners!
What about the taste you're asking? Well, according to Jeanne, she loved them. The texture was chewy and the flavor was good without being too sweet. Her first question after eating the first bar was if we could buy more.
And that brings us to the price of the regular CORE bars. I think they are expensive at $24.00 for a box of 8 bars which is $3 per par. You can save 15% if you subscribe and then you pay $20.40 per box.
CORE Keto Bars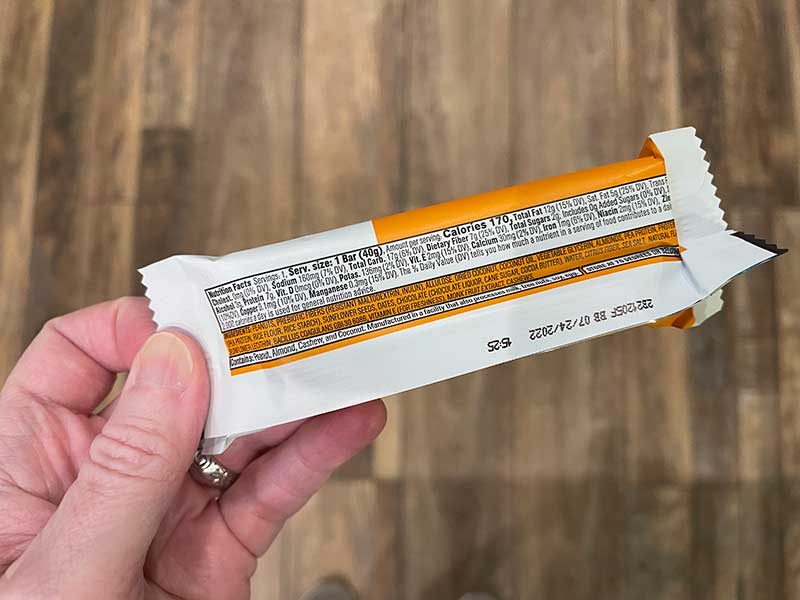 Now to the good stuff (for me)… their Keto Bars. CORE has 2 flavors of their Keto bars: Peanut Butter Chocolate and Dark Chocolate Sea Salt. CORE only sent me the Peanut Butter Chocolate flavor (darn it) so that's the only one I can speak about.
The Keto bars are 160 – 170 calories, have 6 – 7 grams of protein and only 3g net carbs per bar. Let's check out the ingredients of the Peanut Butter Chocolate bar which is 100% plant based.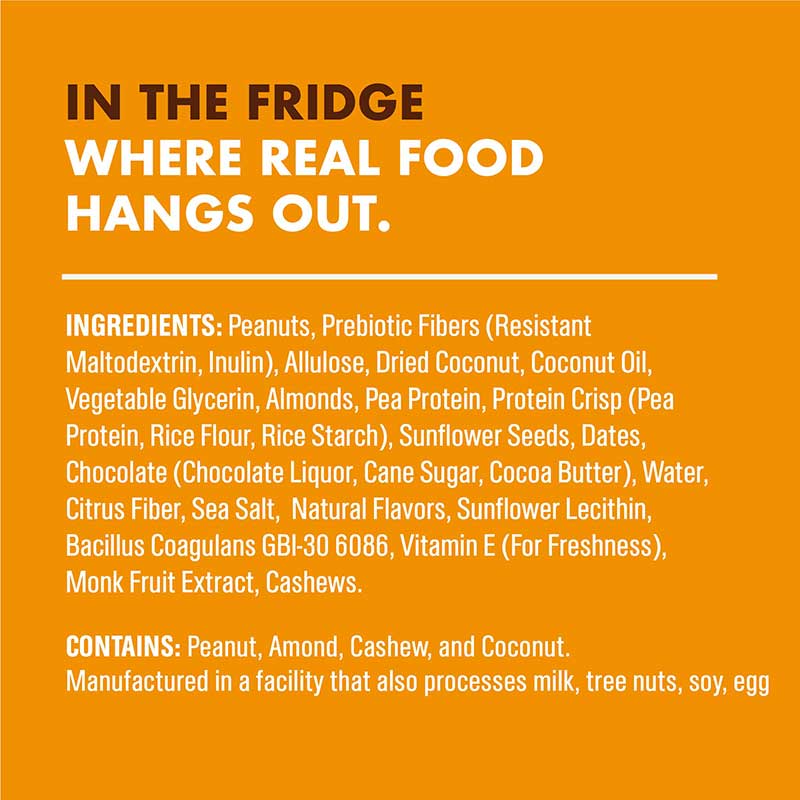 These bars also include prebiotics and probiotics.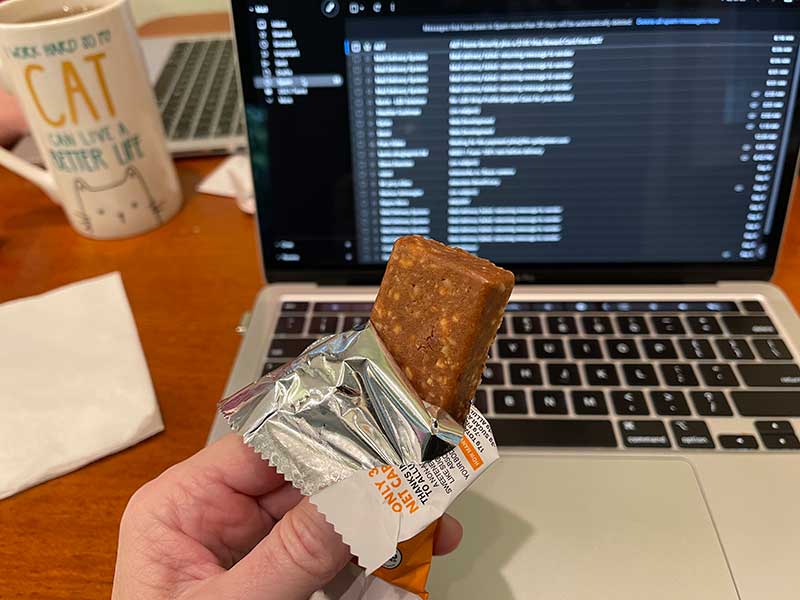 Like CORE's other bars, you will need to keep the Keto bars in the refrigerator unless you plan to eat them within a week. I typically take one out of the fridge first thing in the morning and eat it an hour or so later so it will be room temperature.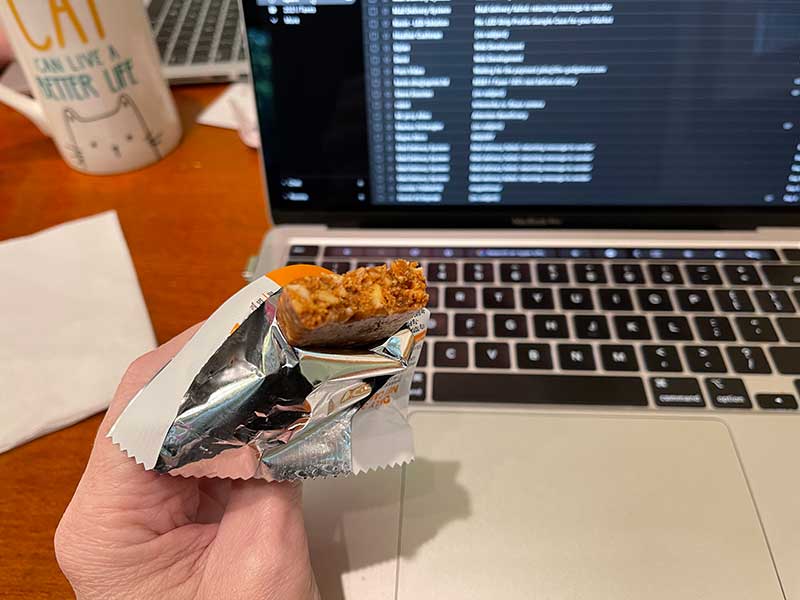 The Peanut Butter Chocolate bar has a really strong peanut butter flavor which is a good thing because I love peanut butter. I don't get any chocolate flavor though. The texture of the bar is chewy with small peanut chunks. It's really good.
I like to eat one of these bars for my breakfast and find that it keeps me from feeling hungry for a few hours (until lunch).
And for the price, you get 10 bars for $30 which brings them to $3 a bar. You can subscribe and save 15% $25.50 for a box of 10. The price is a little more expensive than comparable bars that I buy.
What I like
Clean real ingredients
Great taste
What I'd change
Lower the price
More Keto bar flavors
Final thoughts
If you're in the market for vegan, gluten free, kosher, non-GMO, organic meal/snack bars, the CORE bars are really tasty. If you need low carb/Keto, CORE Keto bars are amazing. When it comes to value, you will be paying a bit more than other Keto bars/non-Keto bars so you'll have to take that into consideration. I really like the Keto bars and Jeanne loves the regular bars so I think it's safe to say that CORE has a new customer.
Price: $24.95 for 8 bars (regular CORE Bars), $30.00 for 10 bars (CORE Keto bars)
Where to buy: CORE Foods
Source: The sample for this review was provided by CORE Foods.