We use affiliate links. If you buy something through the links on this page, we may earn a commission at no cost to you. Learn more.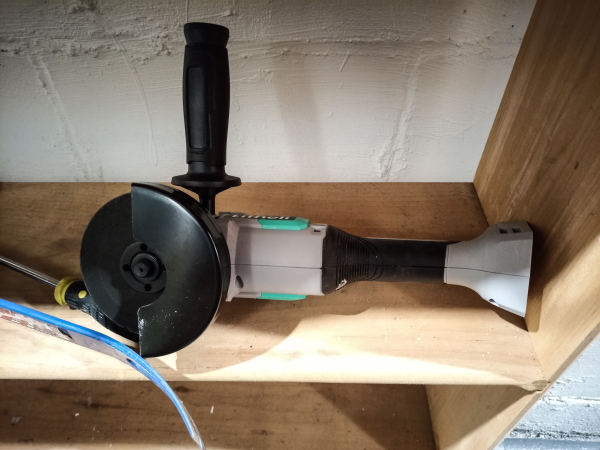 REVIEW – As I continue to work on parts of my home that need fixing or remodeling, it is even more evident that there is undeniable value in having the right tool for the job. I am about to take on some tasks that I am sure will be much easier if I use this Litheli 20V 4-1/2″ Angle Grinder / Cut Off Tool.
What is it?
The Litheli 20V Cordless Angle Grinder is a 4-1/2 Inch metal Cut Off tool/Polish tool. It features an adjustable handle and works well for cutting and grinding wood and metal.
What's in the box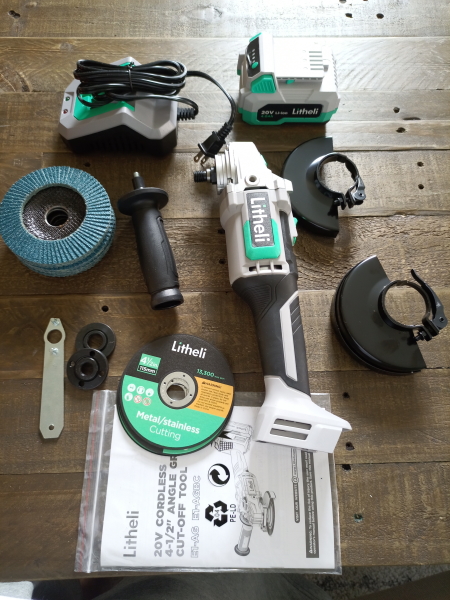 1 × Litheli 4-1/2″ cordless angle grinder
1 × side handle
1 × accessory wrench
5 × 4-1/2″ grinding wheels (60 grit)
5 × 4-1/2″ cutting wheels
1 × cutting wheel guard
1 × grinding wheel guard
1 × 4.0 Ah battery pack
1 × 2.4 A charger
1 × User Manual
Design and features
Features
Cutting-Edge Power: The motor delivers up to 8250 revolutions/min. Your decent grinder/cutter on the Jobsite and in the shop, clean and fast for metal cutting, surface finishing, polishing wood, stripping coatings, smoothing, sharpening, and grinding tasks on multiple materials like tile, stone, concrete, brick.
20V Battery Platform: Litheli Li-ion Power Tech battery features the newest upgraded protections against overcharge, overheat, short circuits. 4000 mAh SMART-BRAINED Li-ion battery offers stable power to ALL Litheli 20V cordless power tools.
Cordless + Ergonomic: Take this cordless cut-off tool anywhere needed, and no cord/wire will ever mess it up. Rubberized side handle can be threaded into 3 different positions on the front housing, giving extra ease and comfort for working at multiple angles. The switch sits in the middle of the top, so you can easily switch it on/off when holding it with either your right or left hand.
User Safety: Electrical safety always comes first, and the Litheli tile cutter grinder has double-insulation protection to ensure user safety. Natural-vent design housing significantly reduces heat accumulation and cools the tool simultaneously. The bare tool weighs 3.5 lbs and features a disc quick-change function.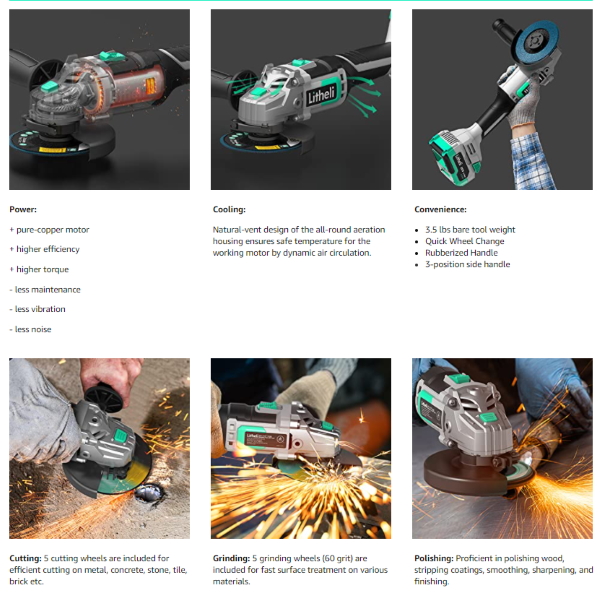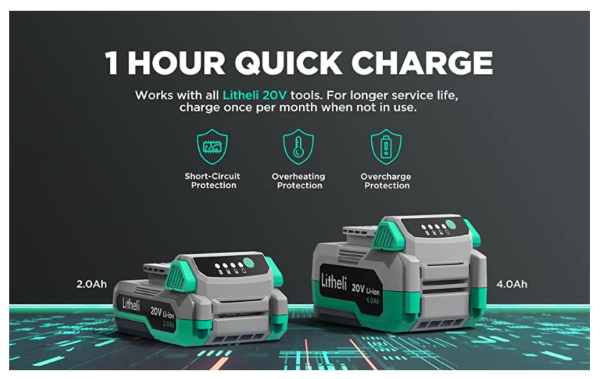 The angle grinder features a plastic (possibly ABS) and metal body with a removable handle. The pictures below show all sides of the tool.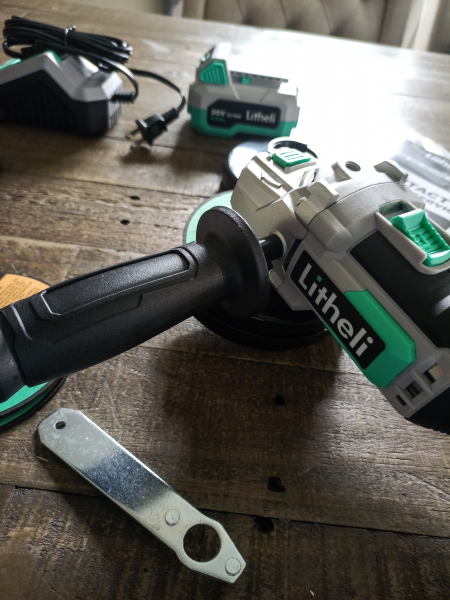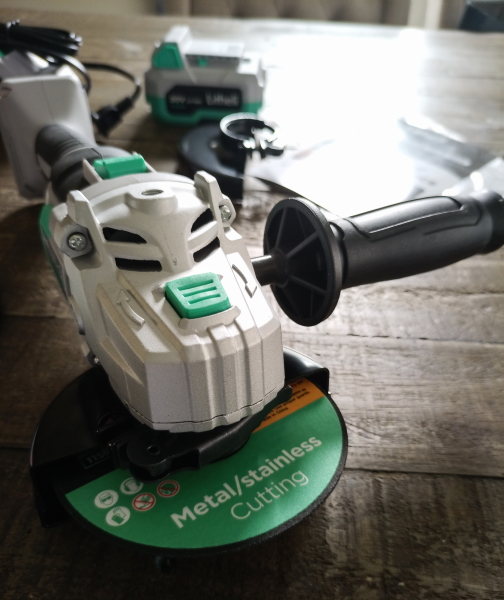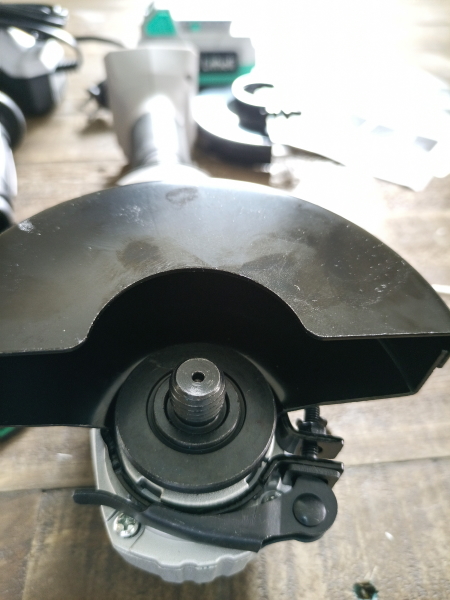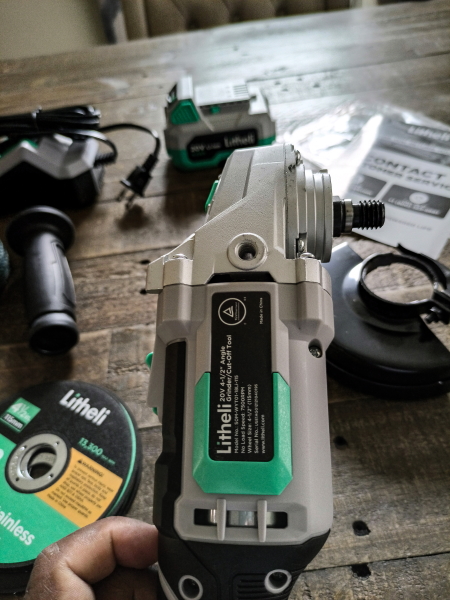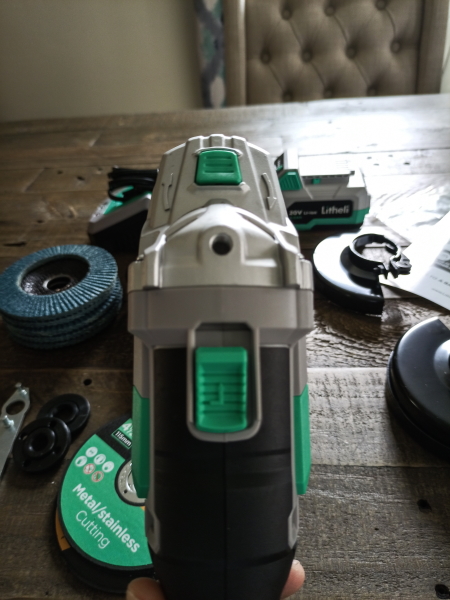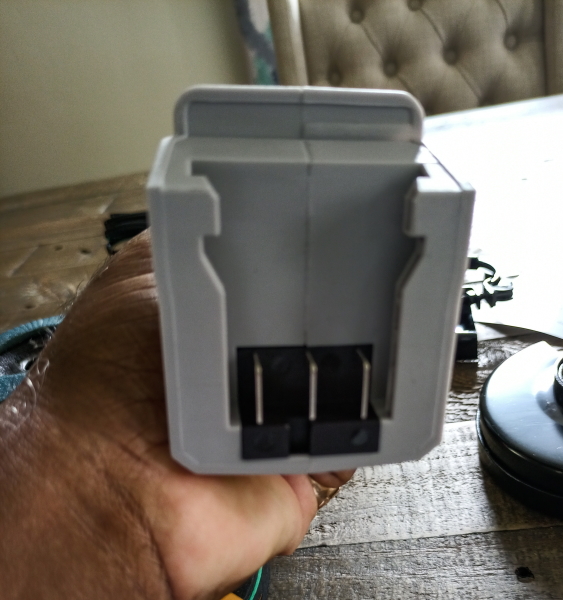 Performance
The Litheli grinder just requires adding a few attachments to get going. One is the handle and the other is the cutting or grinding wheel of your choice. In the photos below, I am using the cutting wheel. The tool to tighten the nut that holds the wheel is included and works as it should. It is very important to note the correct orientation of the washers that hold the wheel in place. If the orientation is wrong, the wheel will wobble.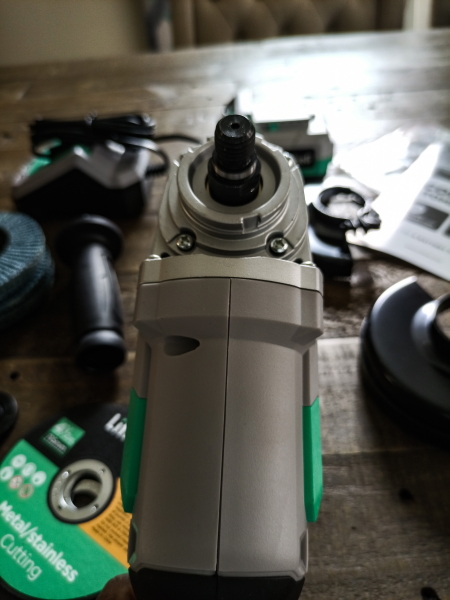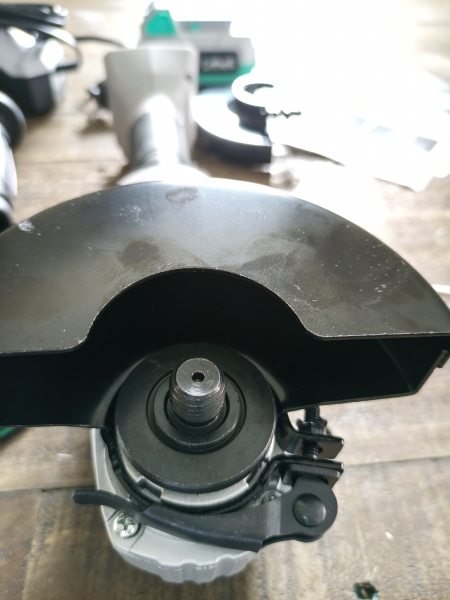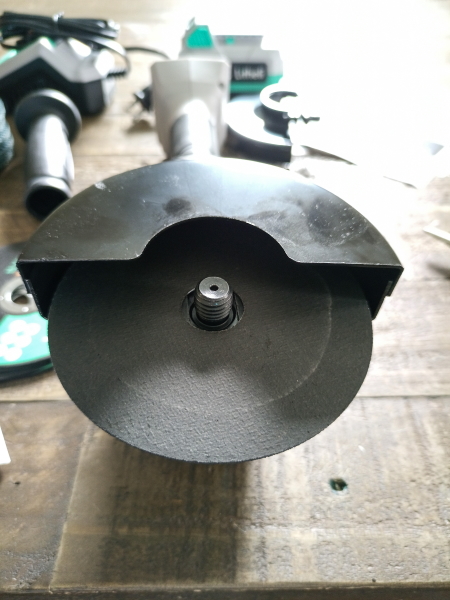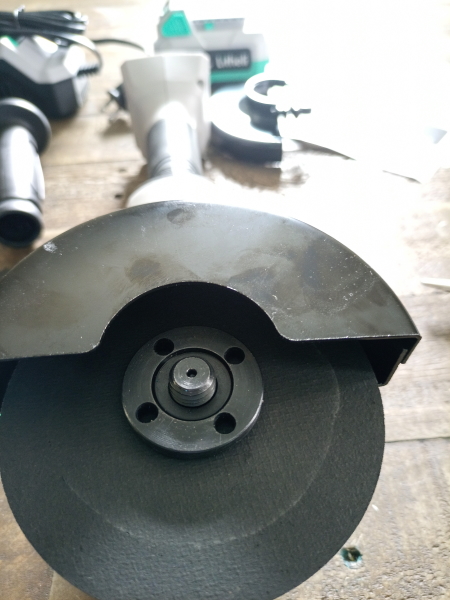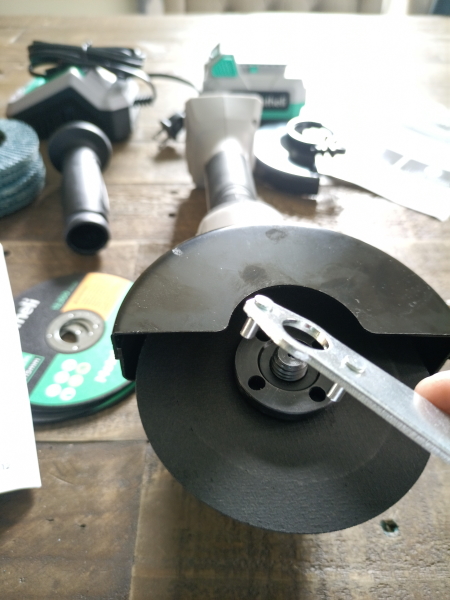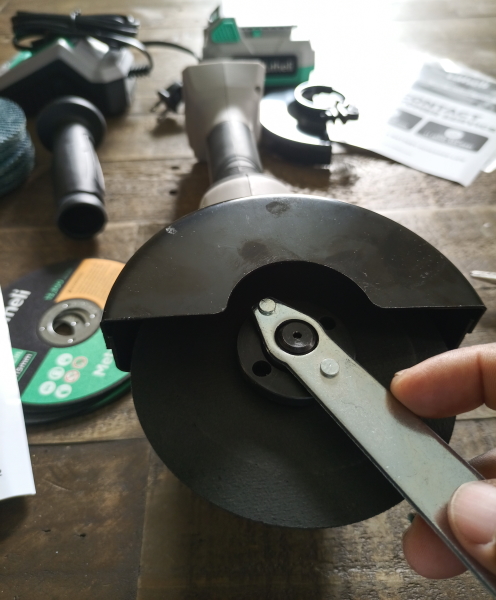 Once the wheel is attached, the tool is good to go. In my use, I find it to be well balanced and lightweight enough that it is easy to use and does not prove any stress to my hands or body. This is very important to me since I am right-handed and I suffer from painful arthritis especially in my right hand.
I tested this tool cutting and grinding various objects and I am very pleased with its performance including the performance of the blades that were included.
In the following video, I am using a cutting wheel to remove anchor nails that were installed when the wall was previously covered by paneling. (Important: despite the fact the I did not use eye protection when filming the video, I usually do and eye protection should be worn)
What I like
The build quality
The Portability
The performance grinding and cutting
What I'd change
Nothing that I can think of
Final thoughts
In general, all of the grinder/cut-off tools that I have used are the same. This tool provides the benefit of portability because it is cordless, and it boasts the usual great Litheli build quality. It is quite lightweight for what it is which makes it easy to handle and use. It has worked well with every task I have used it for thus far. I am a fan of Litheli and once again this tool does not disappoint. I give it a well done and two thumbs up.
Price: $99.99
Where to buy: Litheli website, Amazon (there's a $15 coupon on the product page)
Source: The sample for this review was provided by Litheli