We use affiliate links. If you buy something through the links on this page, we may earn a commission at no cost to you. Learn more.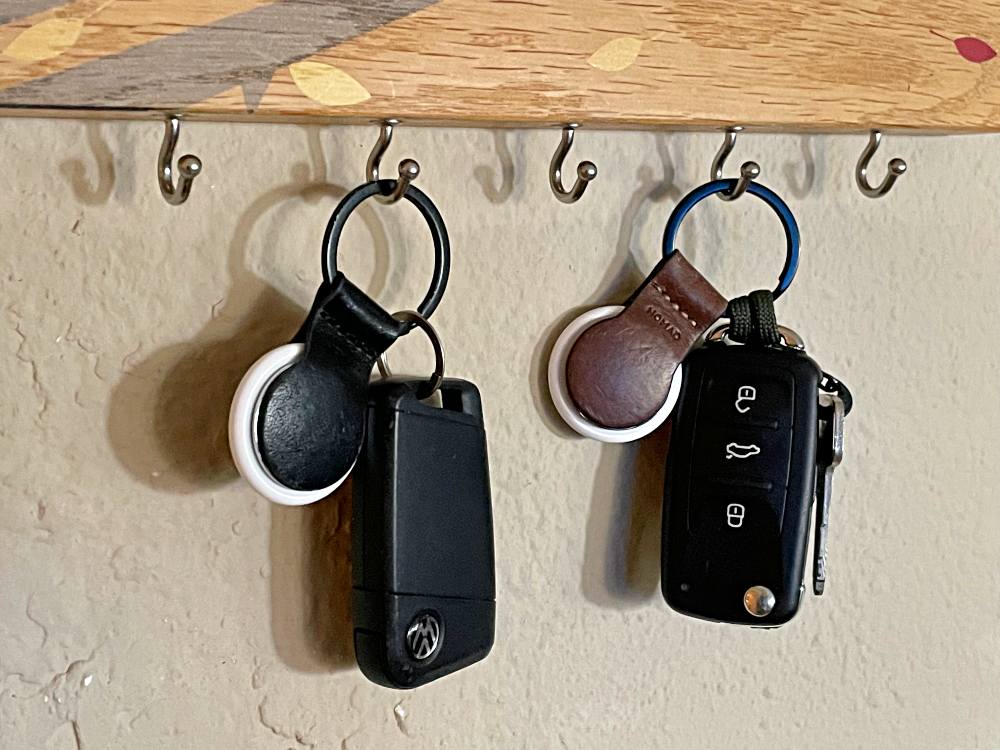 REVIEW – The jury is still out on why Apple's AirTags need an accessory to be able to attach to anything, but it does create an opportunity for the accessory companies out there. There's a ton of silicone and leather holders, but Nomad's Leather Loop is different, minimalistic and very secure. Let's look closer.
What is it?
The Leather Loop for AirTag from Nomad is a leather keychain holder specifically designed for Apple's AirTag.
What's in the box?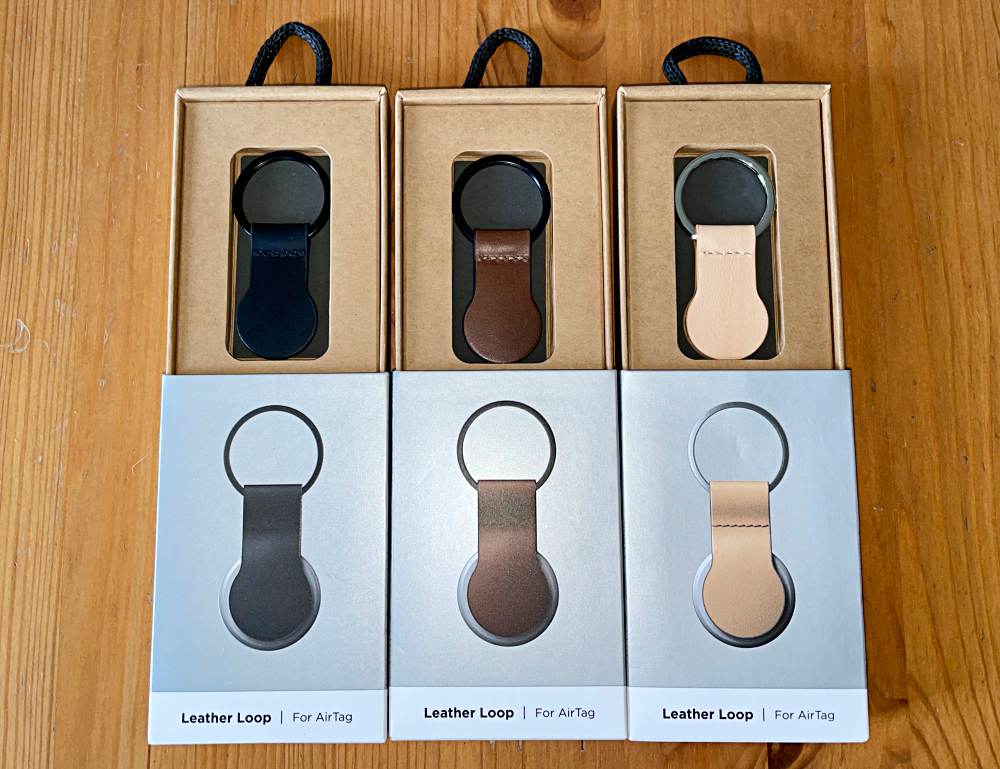 Hardware specs
Vegetable tanned Horween leather from the USA
3M Adhesive attachment
Stainless steel keyring included
AirTag battery easily accessible for replacement
Adds just over 2mm thickness to the AirTag
Battery can be swapped out without removing the Leather Loop
Design and features
Nomad is known for their use of Horween leather and the Leather Loop for AirTag is no exception. It's available in three different colors: Rustic Brown or Black, both of which come with a black PVD coated keyring, and Natural which has a silver keyring.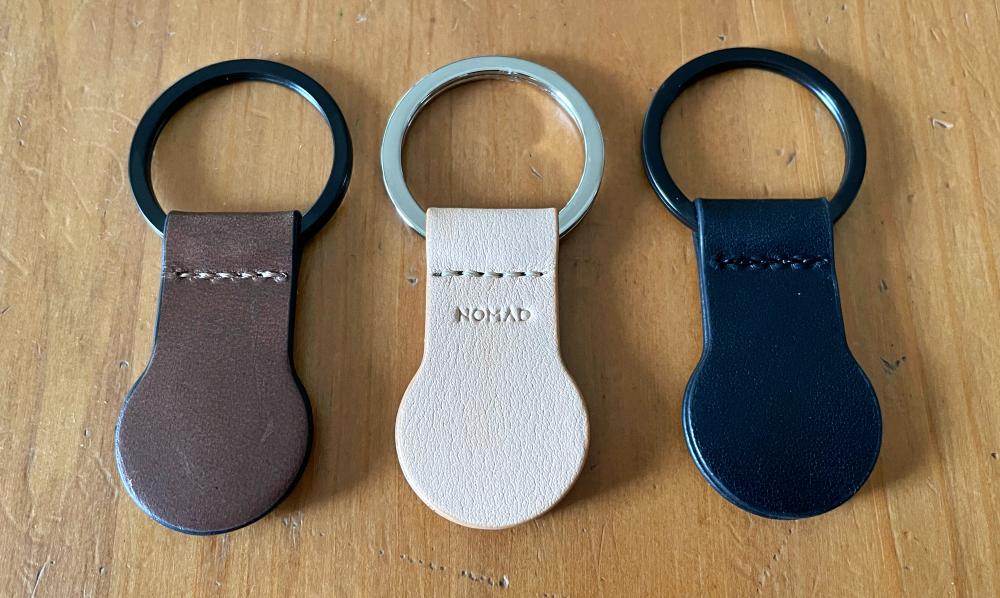 The Loop attaches differently than most AirTag holders in that it uses high-strength 3M adhesive to adhere to both sides of the AirTag.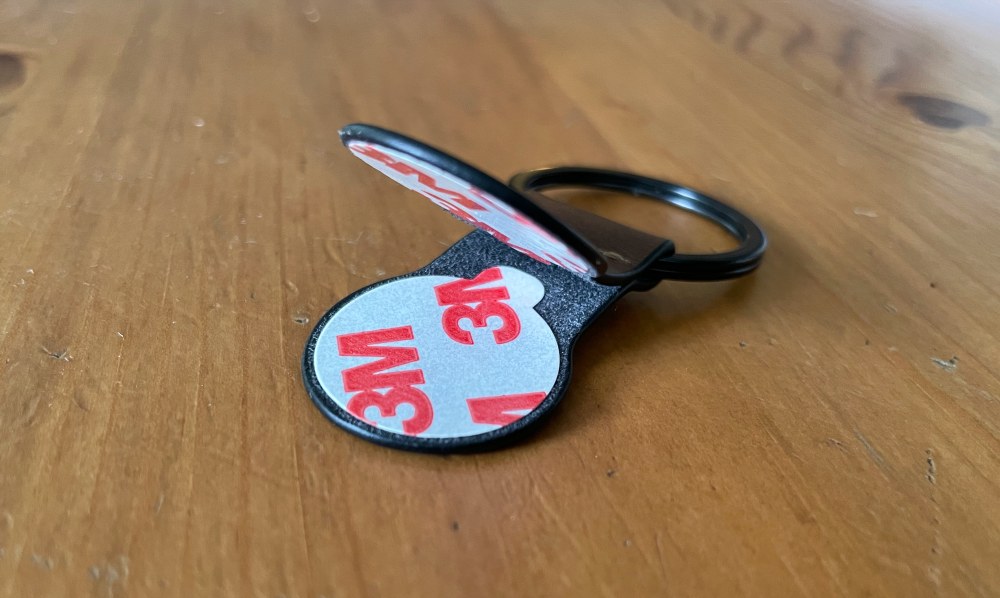 The attachment to both sides allows the AirTag to be opened for battery replacement without removing the Leather Loop. Just press firmly with two thumbs and twist counter clockwise. There's a gif from Nomad that shows it better than I can.
Setup
Here's a quick video that shows how to setup an AirTag and install the Leather Loop which is a straight-forward peel-align-and-stick job.
Performance
Like Nomad's other leather products, it will show some battle scars and develop its own patina over time. In my opinion, it gains character as you use it and it's part of the natural beauty of leather. In the case of the Leather Loop here, there's not a ton of real estate, but all of it is going to make contact with your pockets, your keys and whatever else comes along so you'll definitely see some wear.
We put two Leather Loops through a full month of use on two sets of car keys. Seeing as we're working from home and have a smart lock on the house, they're the only keys we're actively using. And while we do have the requisite key hook by the front door, the keys are usually in a purse, jacket pocket or on an entirely different floor so having an Airtag on them has been pretty helpful. It certainly helps that these look really good hanging out on keys.
They're very low profile as you can see here. I'm using a small second ring so the Loop can lay flat against the car fob in a pocket, but also because someone at VW decided that the key ring slot should taper so skinny that key rings get stuck at the narrow end.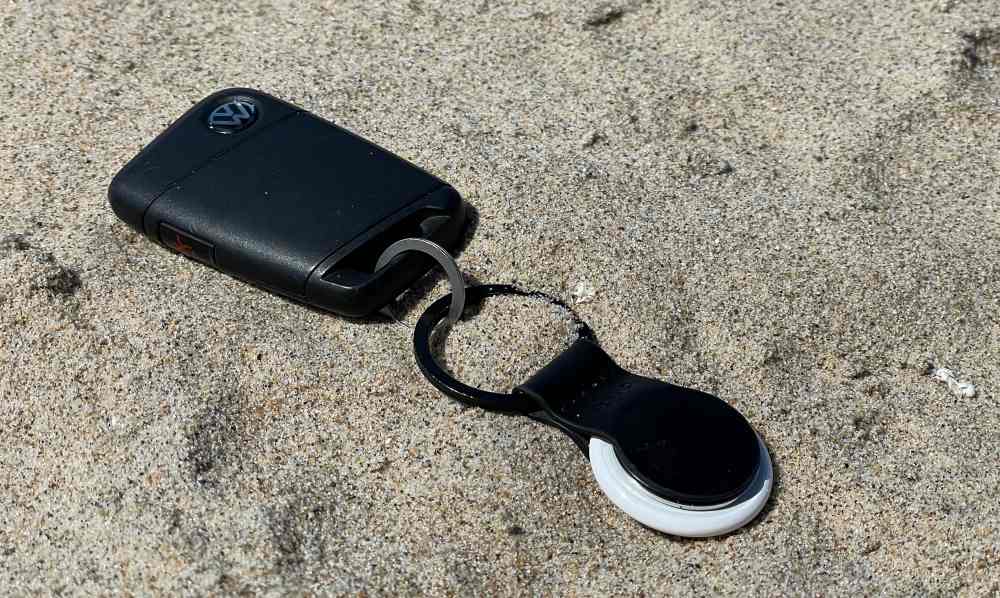 If you are running a couple of normal keys, you will find that they're turned 90º to the AirTag and Loop which is possibly almost as polarizing as the classics like… should jacket pockets zip up or down to close, or everyone's favorite argument starter, which way does the toilet paper go on the holder.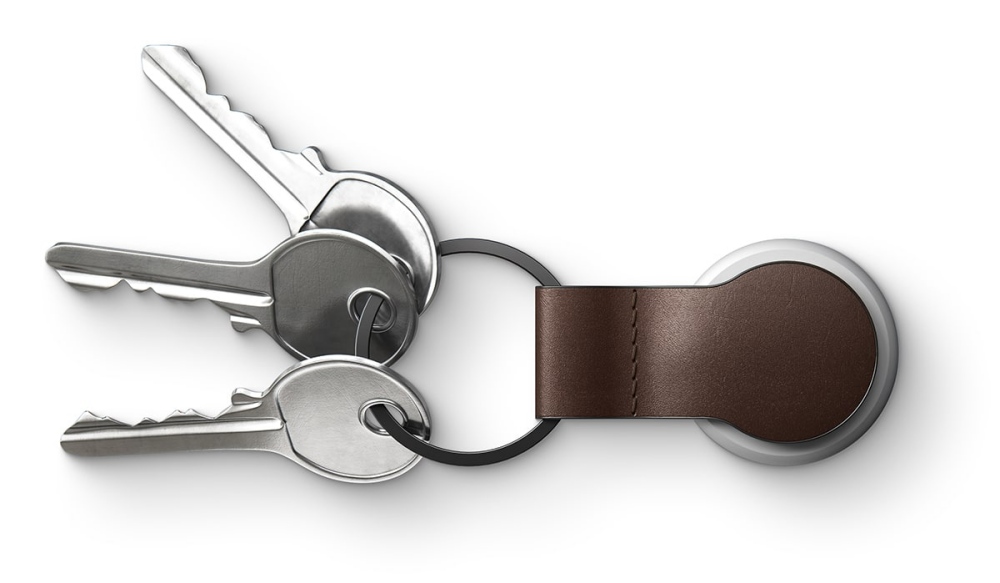 I have to say that I really like how the outside perimeter of the AirTag is visible and not the center which is so common amongst the widely available AirTag holders.
What I like
Low profile, secure and stylish
Easy to install and doesn't impede battery replacement
Horween leather
What I'd change
Depending on the keys you might be adding, you may wish for the keyring to be rotated 90º
Final thoughts
While it's silly that a $29 AirTag needs another accessory, we are where we are. There are other options out there like Tile and Chipolo, but if you're bought in on Apple's version you're going to need a holder. Nomad's Leather Loop option is less expensive than Apple's versions and looks much cleaner in my opinion. They even will give you the 4th free if you buy three, which can work well if you bought a 4-pack of AirTags.
Price: $24.95
Where to buy: Nomad Goods
Source: The sample of this product was provided by Nomad Goods