We use affiliate links. If you buy something through the links on this page, we may earn a commission at no cost to you. Learn more.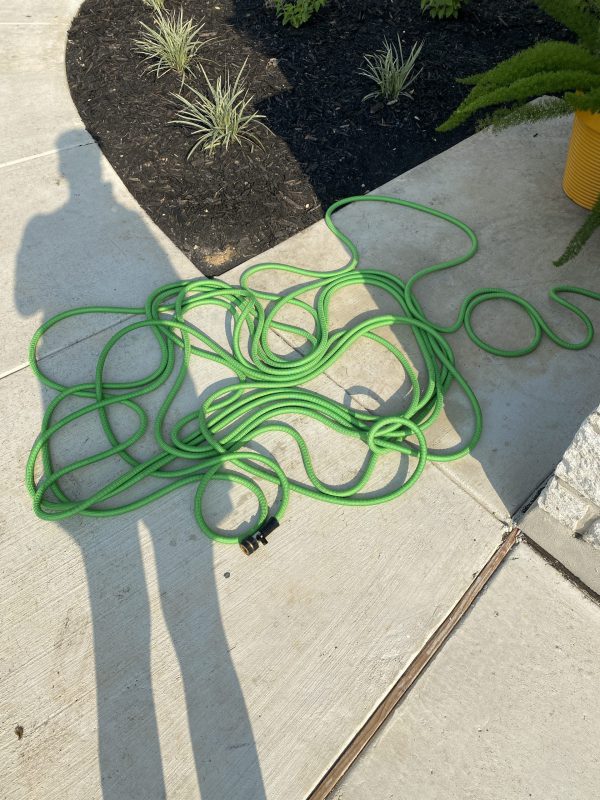 REVIEW – Summertime is here and now that we finally moved into our new home I am spending a lot more time outside trying to get my yard into shape.  Garden hoses and I have a love-hate relationship.  I love a good long garden hose that won't kink and can reach all parts of my yard.  I hate how heavy a really good hose that can do all of those things can be.  The GardenJoy Expandable Garden Hose promises to get rid of the weight and kinkiness of regular hoses.  Let's see if it is my dream come true.
What is it?
The GardenJoy Expandable Garden Hose is a garden hose that will expand to three times its original length once full water pressure is achieved.  It is made of a double layer of latex which makes it very flexible and unlikely to kink.
What's in the box?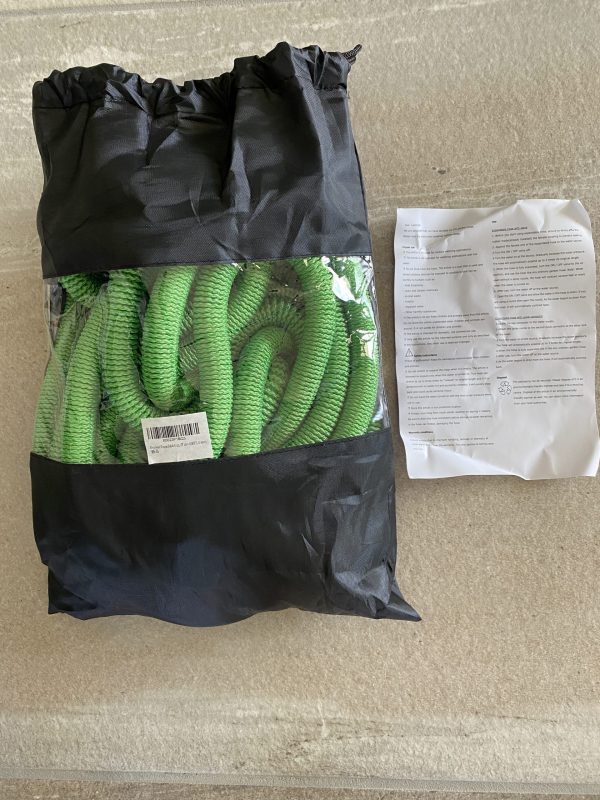 One hose that will expand to 100 feet
One hose storage bag
Instruction sheet
Note – the website says it comes with a hose hanger, but I did not receive one in my package.
After pulling the hose out of the bag I also found one more rubber washer that I ended up using on the end that connects to my spigot.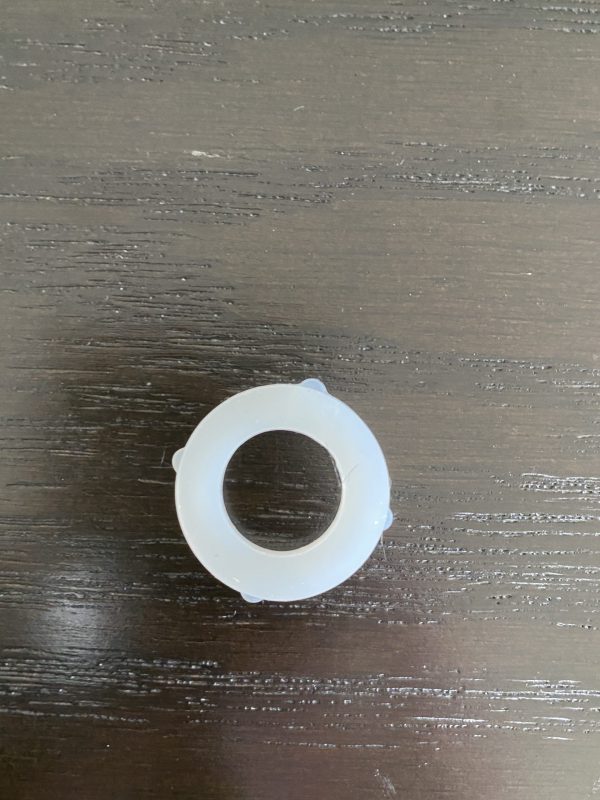 Hardware specs
 High-quality Material – An expandable garden hose is made of durable double latex, which makes the hose expands to 3 times its length with water flow and contracts in a few minutes when water flows off. Newest design 3 layer leak-proof connector and thickened rubber can effectively prevent cracking and corrosion.
Solid brass nickel coatings on both connectors so it won't rust.
Flexible & Convenient – This newly designed expandable water hose will Never tangles, twist, or kink, flexible, In the package Comes with Free storage bag and Hose Hanger, which is easy to save your storage space!
High-Pressure Resistance – Normal operating water pressure: 43.5-87PSI/3-6Bar. Safe operating water pressure: under 145PSI/10Bar.
Wide Usage – A wide range of applications: for automotive cleaning, indoor and outdoor doors, and windows, floor cleaning, gardening and gardening spray, household hygiene, and other uses.
Design and features
The hose I received had a valve at the end that allows you to shut the water on and off.  This is handy if you don't want to put an attachment like a sprayer on the end and just want to maybe put a free-flowing sprinkler.  You start with the valve closed and turn the water on.  Once the water pressure has let the hose expand to its full reach, you would open the valve to allow your sprinkler to run.  Both ends of the hose have plastic caps extending down to protect where the ends attach to the hose.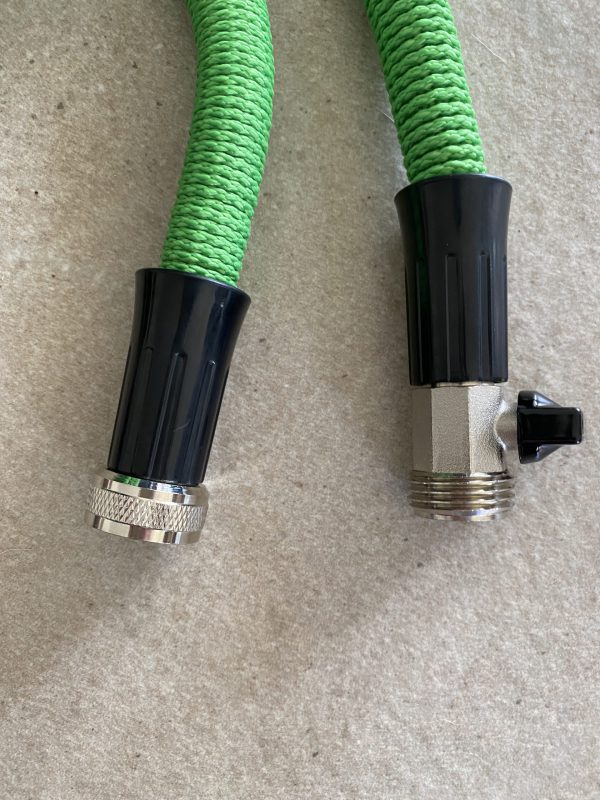 The picture below is a shot of the inside of the connector that connects to your spigot.  Note that it already has a black rubber washer inside.  I did add that extra white rubber washer as it was leaking when I first hooked up the hose.  Once the white washer was added, the leak stopped.  The threads were clean and I was easily able to add it to my spigot.  I also want to note that the threads were on a free-spinning cap so the hose itself did not try to twist around as I spun the threads to the spigot.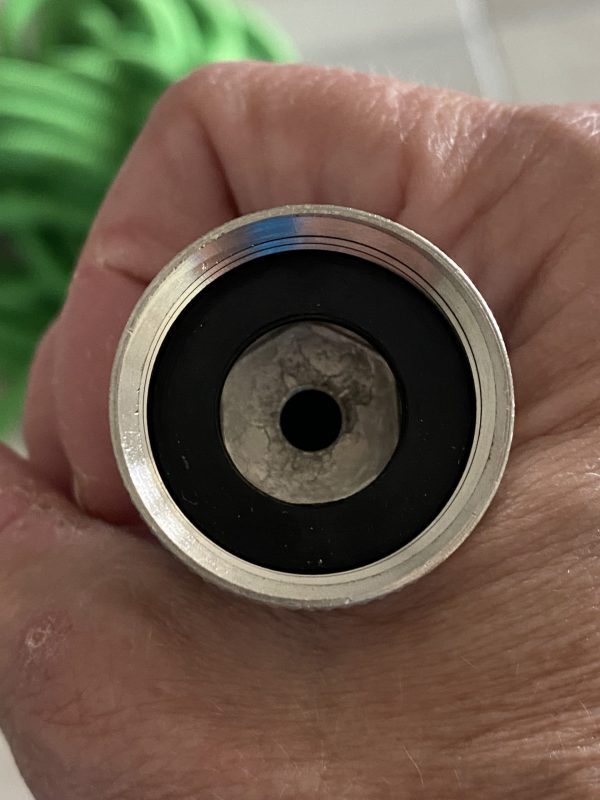 This next picture shows the valve end of the hose.  It shows it with the valve closed.  It operates very smoothly and does perform a complete seal.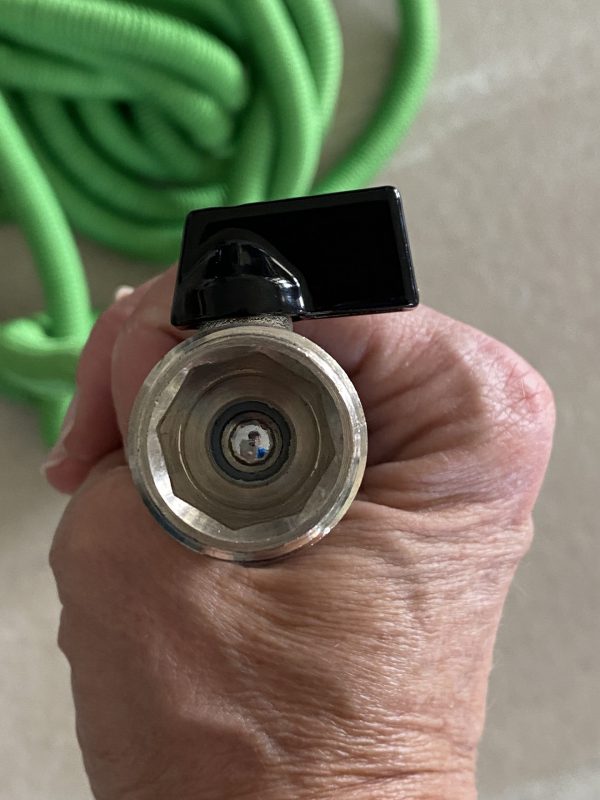 Here is a close up shot of the hose itself.  It is made of polyester and is very flexible.  I am a bit worried that if the hose itself gets wet (and it will) over time will it get moldy as I continue to store it in a bag.   Leaving it out to dry would be a big pain in the you know what before storing it.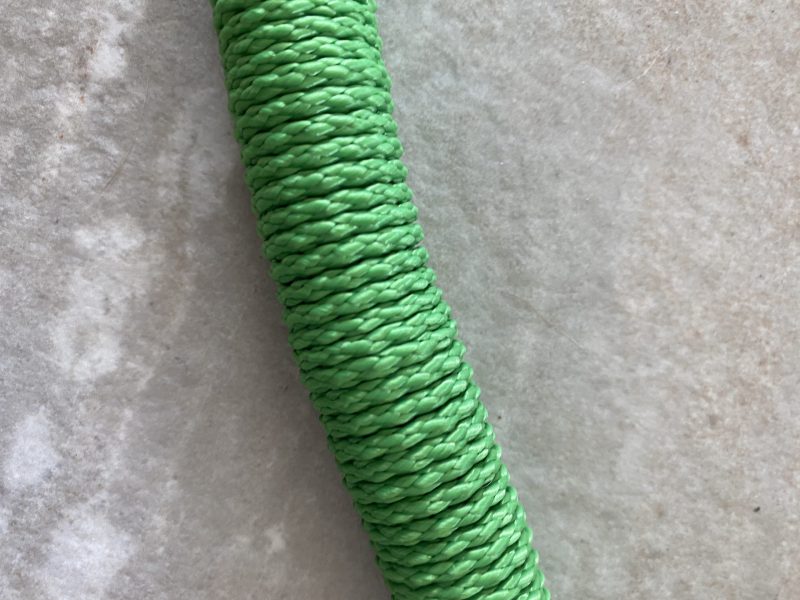 Performance
Given the reasons I stated above about storing a potentially wet polyester hose, I chose to store mine in a bucket for a bit more airflow.  Plus, the bucket can catch any extra water.  The hose and the bucket are extremely light.  I did not have a way to weigh it, but I could swing that bucket around easily.  A normal 100 foot hose would have never fit into the bucket to begin with.
Another reason I put it into a bucket is that the manufacturer recommends not leaving the hose in full sunlight when not in use.  It took me less than 5 minutes to unhook the hose from the spigot, and drain it as I loaded it into the bucket.  I like this better than having some hose hanging on my wall in front of my house.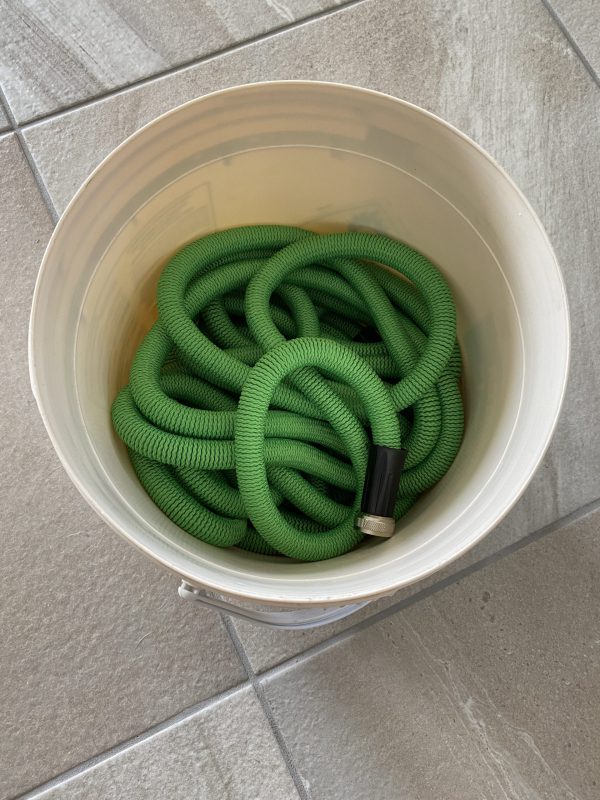 Here is a picture of the hose with no water pressure at all.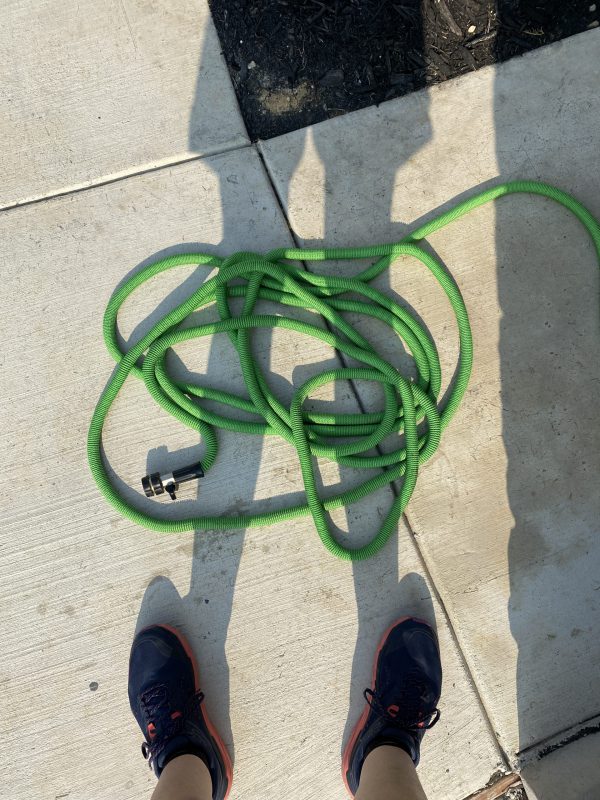 I made sure the valve was closed and turned on the hose.  It is pretty cool to see the hose self expand.  The picture below shows the hose expanded to its full 100 feet.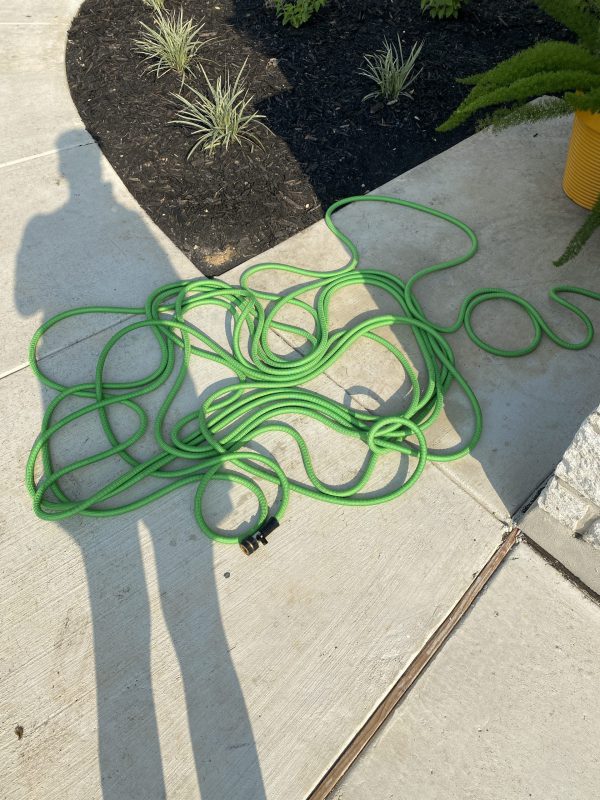 Overall I had no problems using the hose.  The weight was light, it never kinked on me and it was super easy to move around.  The one issue I did have was when the hose snagged on a stick that was sticking out of one of my flower beds.  As you can see below the polyester is snagged.  That means when using this hose, you need to be careful that you will not be running the hose over anything that could possibly snag it.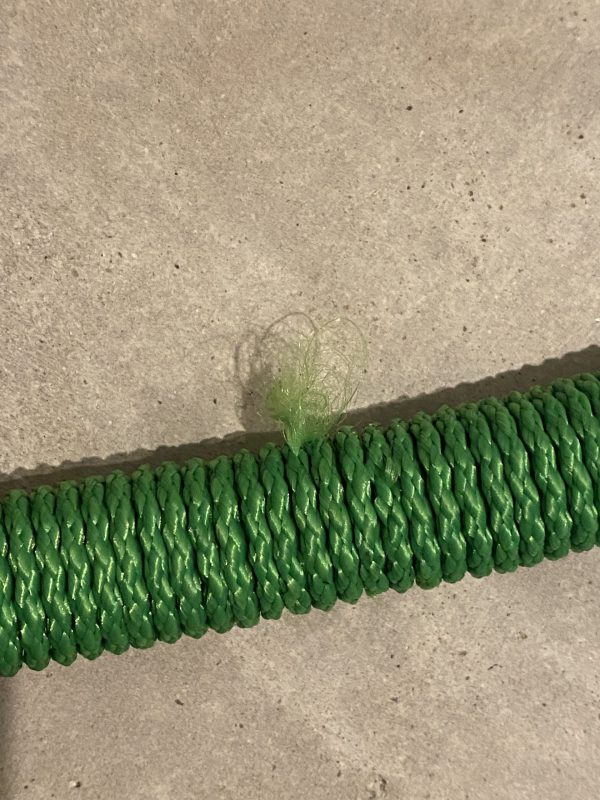 What I like
super lightweight
does not kink
expands to a full 100 feet
What needs to be improved
Need to be careful of outside cover snagging on things.
Include hose hanger if the website says it should be there.
Final thoughts
Overall I am really impressed with this hose.  I have used this type of hose when they first came out several years ago.  I found them cheaply made with bad connectors and I had one explode on me when it was holding water pressure for a long time as I used a pressure washer with it.  This hose has the diameter of a normal hose even before the water pressure hits it.  I think that will make it much more durable in the long run and less likely to explode at any given point along the hose.  I will certainly update this review after I get a chance to use it with a pressure washer.
Price: $42.99 for 75 ft or $45.99 for 100 ft
Where to buy: 5 Star Tool (save 10% with coupon code: gadgeteer)
Source: The sample of this product was provided by 5 Star Tool.