We use affiliate links. If you buy something through the links on this page, we may earn a commission at no cost to you. Learn more.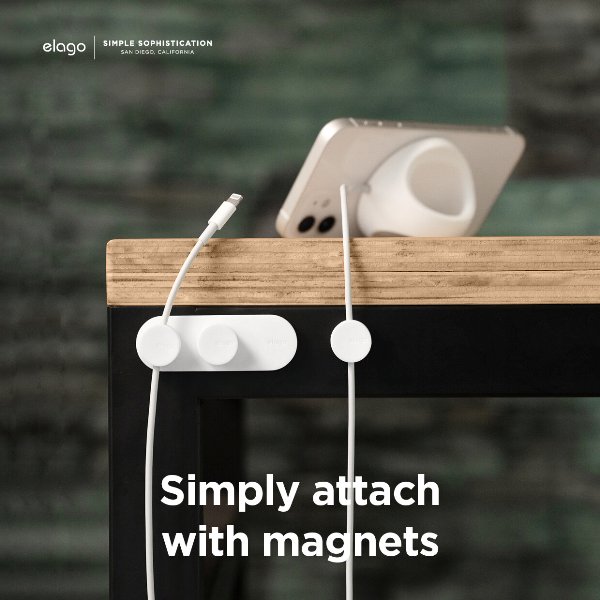 NEWS – I've said it before and I'll say it again – I detest cable messes. Anything that wrangles that chaos into some semblance of order is a good thing in my book. Magnetic Cable Management by Elago is a simple but clever cable management tool that includes a magnetic bar and three magnetic "buttons" that you use to attach to magnetic surfaces to help you achieve order to your charging cables.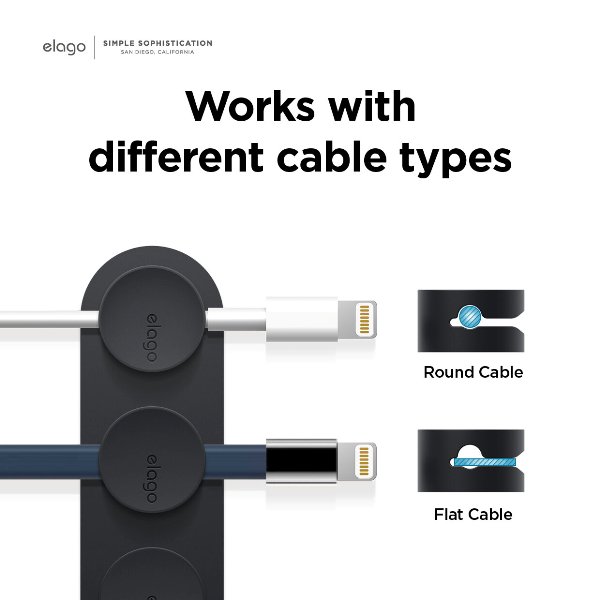 The buttons have slots to accommodate small round charging cables or flat charging cables. You can attach the magnetic buttons individually to a magnetic surface or to the bar which would then attach to the magnetic surface. And, if you have non-magnetic surfaces, it also gives you the option of using a "reusable gel tape" to adhere the bar to that surface.
The Magnetic Cable Management (which includes one magnetic bar and three magnetic buttons) is available in white and black colors from Elago's website for $13.99 and even less on Amazon.