We use affiliate links. If you buy something through the links on this page, we may earn a commission at no cost to you. Learn more.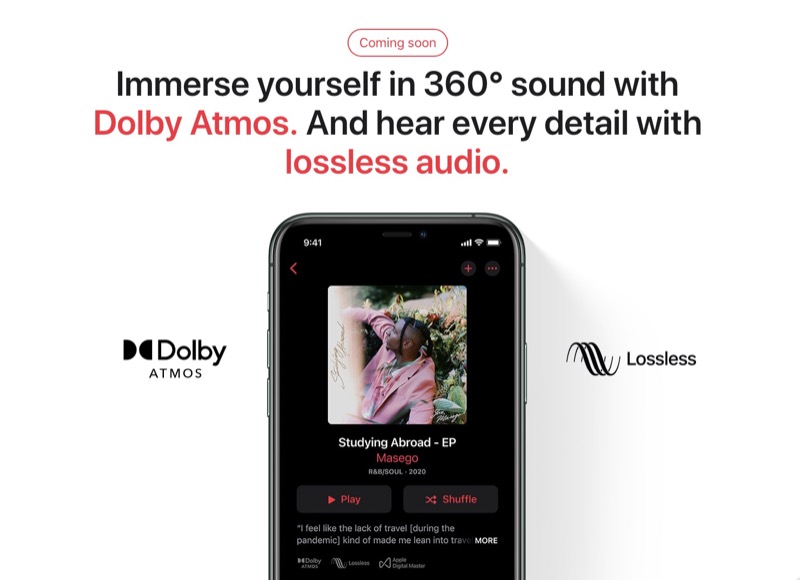 NEWS – Ahead of its Worldwide Developer's Conference (WWDC), coming in June, Apple has announced Spatial Audio, Lossless Audio, and Dolby Atmos support coming to Apple Music. 
Lossless Audio uses Apple's ALAC (Apple Lossless Audio Codec) "to preserve every single bit of the original audio file," according to the company. Lossless Audio is available in multiple tiers, from CD-quality 16 bit, 44.1 KHz, and higher-res 24 bit, 48 KHz, which are playable natively on Apple devices, as well as Hi-Resolution Lossless, up to 24 bit, 192 KHz. Hi-Resolution Lossless requires additional equipment such as an external USB DAC (Digital to Analog Converter). Lossless Audio will be available on the more than 75 million tracks currently on Apple Music.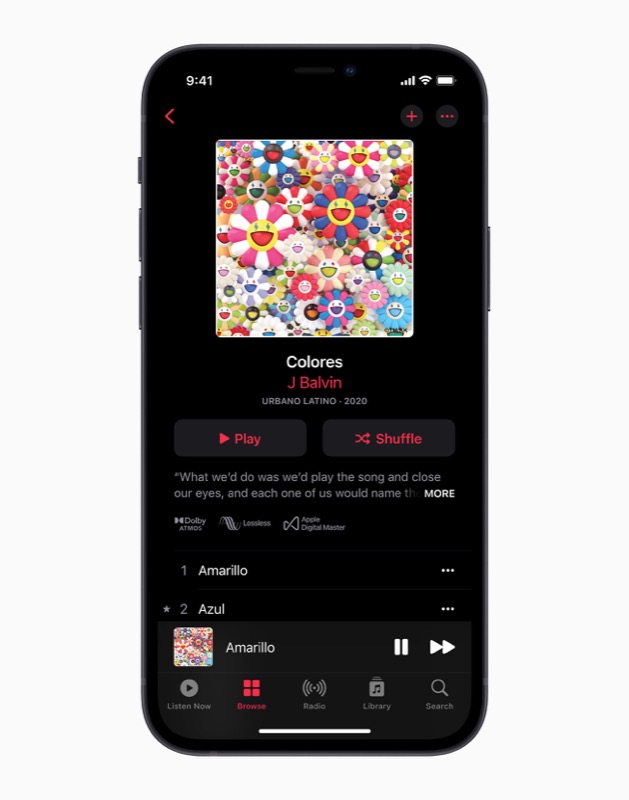 Spatial Audio with Dolby Atmos builds on the capabilities Apple introduced last year on their AppleTV+ streaming video service. Spatial Audio is an immersive experience which places instruments anywhere in the sound field so music appears to be coming from all around and even above you. Unlike Lossless Audio, this technology is not coming to Apple Music's whole catalog. Apple is working with artists and producers to create new Spatial Audio tracks and will be curating playlists to help customers find music made with Dolby Atmos. Thousands of tracks will be available at launch, with more coming "constantly" according to Apple.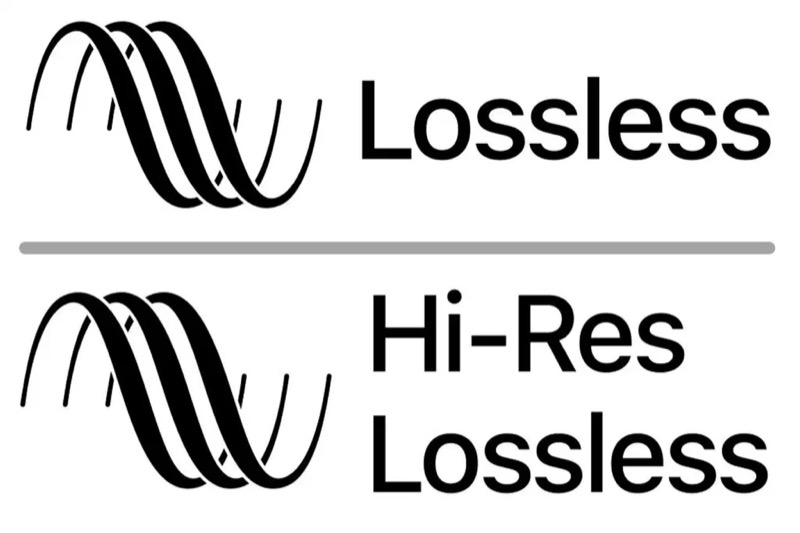 Spatial Audio will be available on all AirPods and Beats headphones which include an H1 or W1 chip as well as the speakers built in to the most recent iPhone, iPad, and MacBook Pro, and HomePod models, as well as AppleTV 4K when it is connected to an Atmos compatible TV or receiver.
Apple says these new Apple Music features will be available in June but no exact date was given.