We use affiliate links. If you buy something through the links on this page, we may earn a commission at no cost to you. Learn more.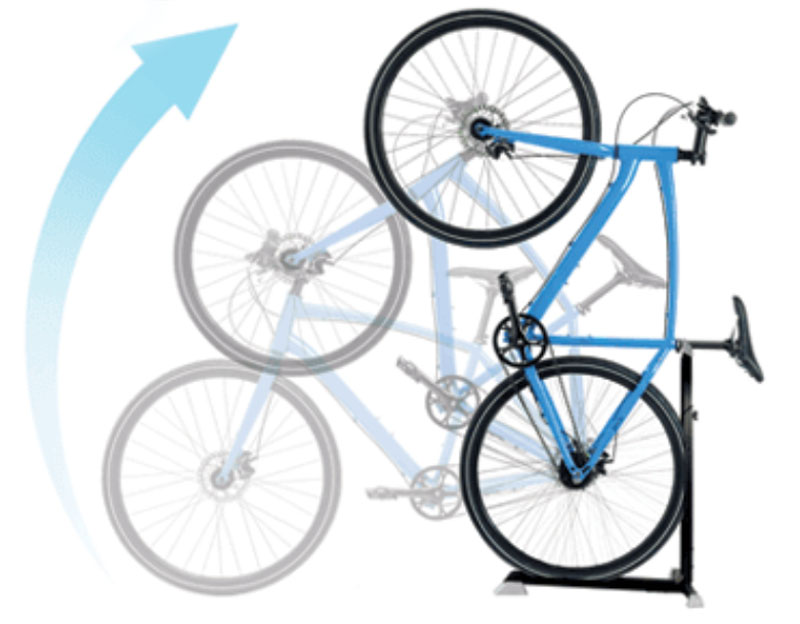 NEWS – If you ride a bicycle, you know how much space it takes to store.  There simply is no way to optimize something with two wheels, pedals that stick out, and awkward handlebars. Well, no way until now!
Bike Nook is an innovative bicycle storage solution that can help you reclaim up to 3.5 feet of valuable floor space per bike.

The simple design allows for vertical storage for just about any bike with at least 10″ wheels. You back the bike into the Bike Nook, rotate it back and up, and lock it into place.  BAM – you regain the floor space!
Bike Nook certainly can help with a crowded garage, but I think the sweet spot is crowded apartments and dorm rooms.  If you're a bike commuter, a Bike Nook in your office really makes sense.

Here's a look at Bike Nook in action:
They also offer accessories that allow you to use Bike Nook with a bike that includes a back rack and connectors that allow you to link up multiple Bike Nooks into a single, stable storage solution.
Bike Nook is available from their website, getbikenook.com for $57 with free shipping and handling.  You can also check out their store on Amazon. There are discounts for multiple units as well.  If you need to reclaim some space from your space-hogging bicycle, Bike Nook might be the solution you've been looking for.