We use affiliate links. If you buy something through the links on this page, we may earn a commission at no cost to you. Learn more.

REVIEW – Sometimes, you just want to listen to music, a podcast, or talk on the phone while out and about. If you are someone like me who always has sunglasses on while walking, or simply wears glasses to see as many folks, the Lucyd Lyte Wayfarer glasses allow you to do all of the above without the need for a pair of headphones. With speakers built into the arms of the glasses, you can listen to your favorite audiobook with ease. Was it that simple? Let's see.
What is it?
The Lucyd Lyte Wayfarer Bluetooth glasses are sunglasses (or prescription glasses) with headphones built-in.
Hardware specs
Noise Cancelling Microphone
Bluetooth 5.0
6-8 hours playback time / 160 hour standby time
UV400 polarized lenses
What's in the box?
Lucyd Lyte Wayfarer glasses
Glasses case
Cleaning cloth
Charging cable
Instruction Manual
Quick Start Guide

Design and features
Off the bat, I was impressed with how well these glasses were packaged. The quick start guide recommended that I charge the glasses before use, so I plugged them in and easily attached the cords using the magnetic charging cable. It reminded me of how my MacBook Pro charged magnetically.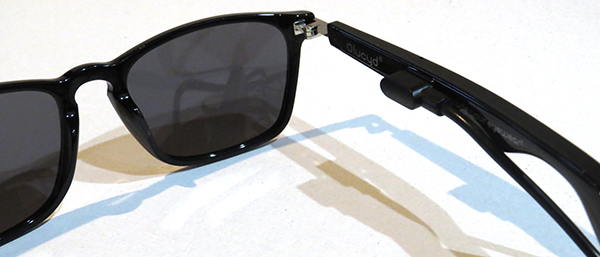 Once charged, I went to pair using the same quick start guide. Instead of beeps, the glasses actually say things to you such as "Pairing" or "Power On." They were recognized by my phone quickly and paired with ease.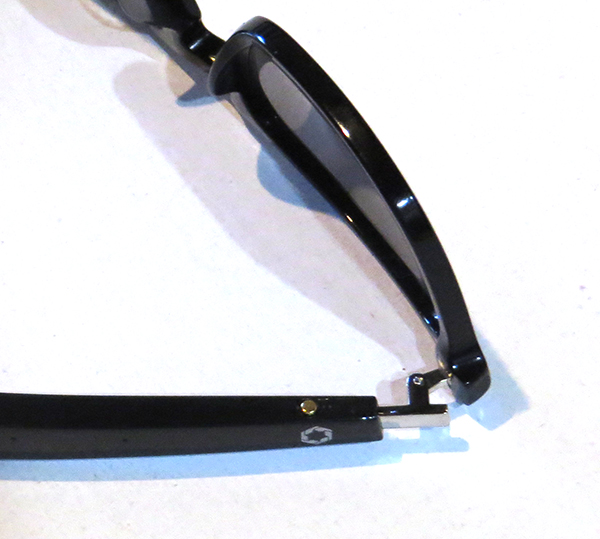 You can control several options from the buttons on the bottom of the arm as well. You can single tap the left or right button to raise and lower the volume, double tap either button to pause or play your music, or triple tap the left or right to go forward or backward a track. You can also single tap either button to answer a phone call and tap it again to end the phone call. Holding down one of the buttons will cause Siri (in my case) to activate.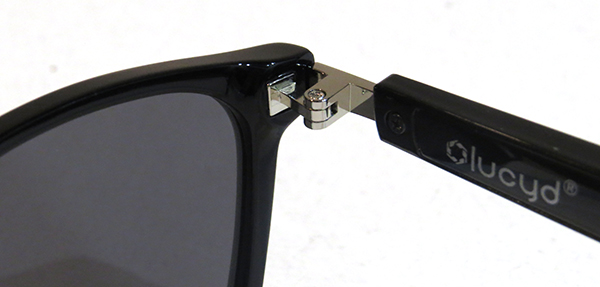 The build quality of these sunglasses seemed very good. I pulled them off and on, used them with a hat and beanie, and tossed them in the case in my car numerous times. Each arm folds in nicely without much resistance.
The first thing I had to do was see how music sounded, but since I had sunglasses, I had to go for a drive to listen for it to make sense. One thing I really liked was that I could be listening to music while walking from the park to my car, and when I got to the car, it would switch from the glasses to my car stereo. When I parked and turned off the car, I just had to switch the music over to the glasses and I was ready to go again. There was no need to re-pair even after a 20-30 min drive.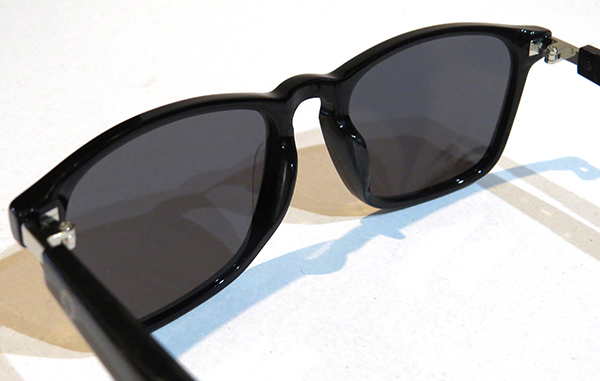 Every once in a while, the glasses would slide down my nose. I do have a smaller head, so it's something I always deal with. Since it was a tolerable amount of looseness, I actually think they'd fit the average head quite well. They were comfortable otherwise, and my ears did not get fatigued with them on, nor did my nose get bothered by them. They also did not leave pressure marks on the nose area like some glasses tend to do.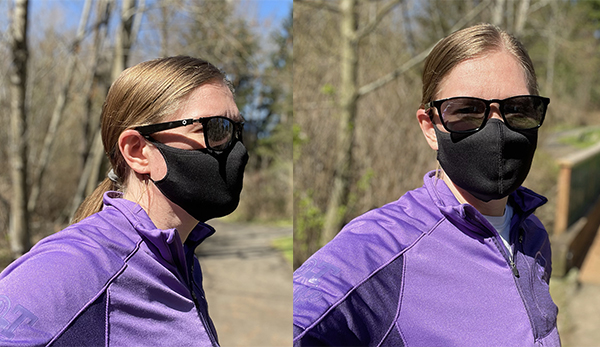 When in the sun, the Lucyd Lyte Wayfarer sunglasses worked very well. I got only a slight hint of that polarized lens feel, which was so much nicer than my old polarized sunglasses, that when glancing through the windows or down at my phone gave a strange haloed look. The quality and clarity of the lenses seemed top notch. Everything was clear as can be and the included cleaning cloth helped keep them that way.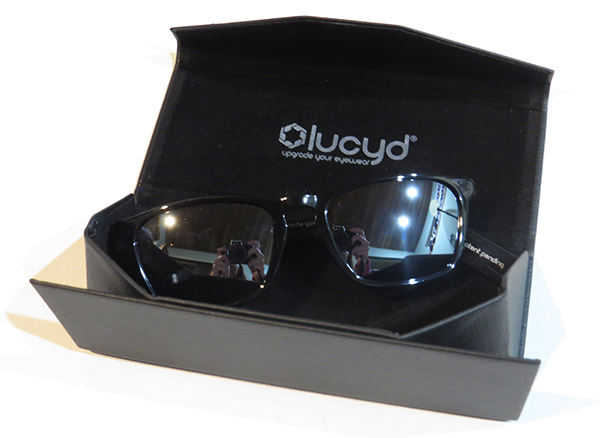 The case itself folds down when not in use if you desire. At first, I thought the tight fit of the glasses in the case was going to be an issue, but they slide in just fine and stay secured within, which is the intended goal.



Now let's go over the sound quality of the Wayfarer sunglasses. They were surprisingly loud at low volumes, which shocked me. I expected to have to turn them up quite a bit since they aren't in-ear. The sound quality reminded me of playing music straight from my phone speaker. It's not amazing, but it works. You can hear the lyrics (or podcast) pretty well but the lows are lacking.
Since there is also a microphone included within the glasses, I tested it out and I could hear them pretty well, and they said they could hear me just fine. Once again nothing spectacular, but they said it wasn't bad quality at all, especially for headphones that aren't made for phone calls.
When I asked a friend if they could hear my music when I walked into a room, they said that yes, they could. I had the Lucyd Bluetooth glasses at what I'd consider a 'medium' volume, so you definitely have to keep in mind those around you if you plan to be on a train or plane with these.
What took this review the longest was wearing out the battery in standby time. According to the Lucyd website, these have 160 hours of standby time. However, after three weeks of on and off usage, they still hadn't died. The 6-8 hours of playback advertised was on par, but I'd listen to a half hour here, a half hour there, and three weeks later still had charge. I was impressed by that since recharging sunglasses is something that you don't think to do daily and I know I can easily recharge them every weekend and be just fine.
What I like
Very clear lenses
Blocks out the sun well
Easy to set up
What needs to be improved
The fit. It's a little loose for smaller heads
Can be noisy to those around you
Final thoughts
Overall, while the Lucyd Lyte Wayfarer Bluetooth Sunglasses worked excellently at being sunglasses, I felt awkward if I used them in a public place. Even with the volume low (which I kept most the time anyway), those that I asked around me could hear the music. The glasses were comfortable, even tho they slipped a little due to being loose on my small head, and so they'd likely be comfortable for most folks, but unless you are planning to use the speaker part of it in private, you'll be heard halfway across the room with no problem.
Price: $149
Where to buy: Lucyd Website
Source: The sample of this product was provided by Lucyd.