We use affiliate links. If you buy something through the links on this page, we may earn a commission at no cost to you. Learn more.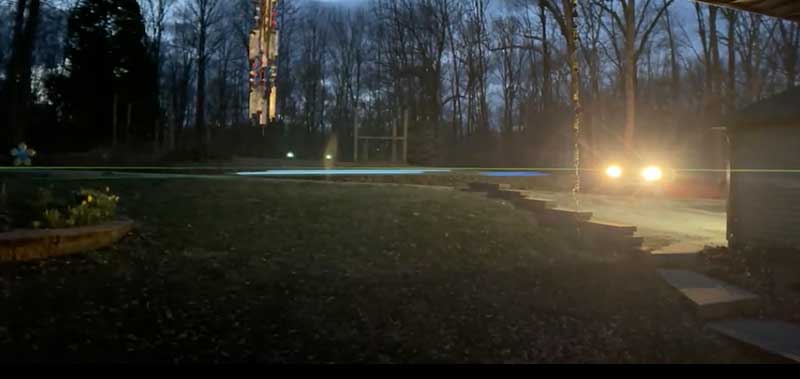 REVIEW – The iPhone is known for having a great camera, but there's always room for improvement and that's where Sandmarc comes in with their specially designed smartphone lenses. Sandmarc sent me their anamorphic lens and specially designed iPhone 12 Pro Max cases. Let's take a closer look.
What is it?
Sandmarc's anamorphic lens can capture 1.33 x more horizontal information than the iPhone's built-in lens. Their cases are designed so that their lenses can screw into the built-in threaded sockets or can use a special clip to use their lenses on just about any smartphone.
What's in the box?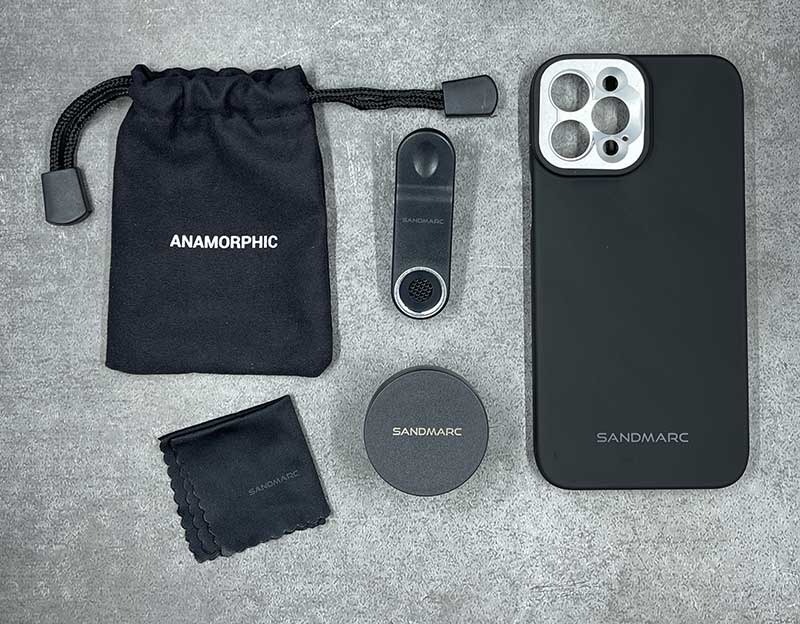 iPhone case with threaded lens sockets
Universal lens clip
Anamorphic lens
Cleaning cloth
Drawstring carrying pouch
Design and features
Although you may have not heard of anamorphic lenses before, if you've watched movies from filmmakers like J.J. Abrams and Wes Anderson, then you've seen the special properties that these lenses bring to films. The most notable effects of these lenses are light flares and that awesome cinematic effect. Check out this compilation of J.J. Abrams anamorphic clips here.
Anamorphic lenses are ultra-wide-aspect lenses that cause the picture to be squeezed to add more horizontal "information" to the shot and then in post-production, the video is de-squeezed to stretch it back out, giving it that cinematic widescreen format that has black bars above and below the image.
Traditional anamorphic lenses can be incredibly expensive. We're talking 1000's of dollars. But now you can get one for your smartphone $130!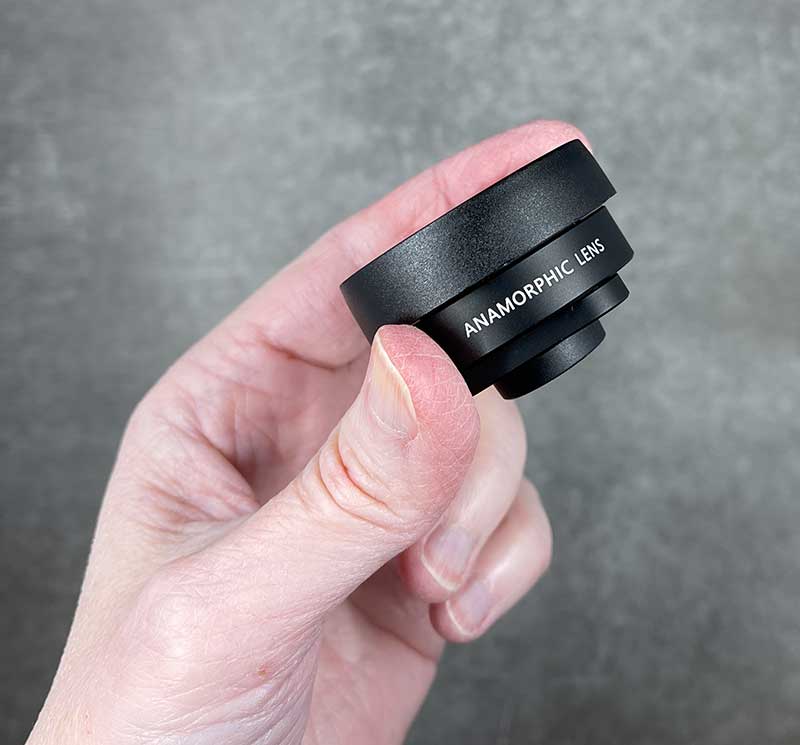 Sandmarc's anamorphic lens is a well-made multi-element, multi-coated glass lens that is encased in black metal.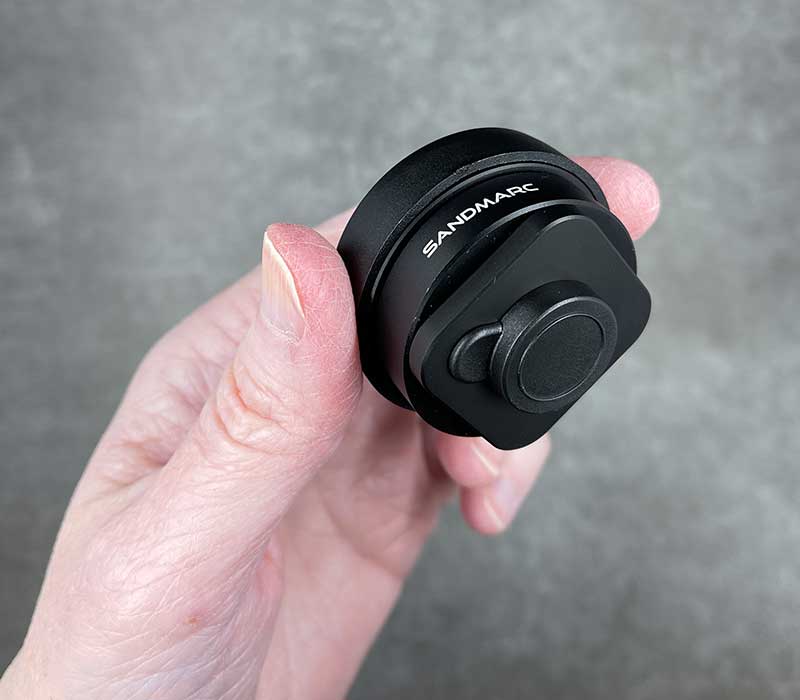 It comes with two protective covers for the lens the lens mount.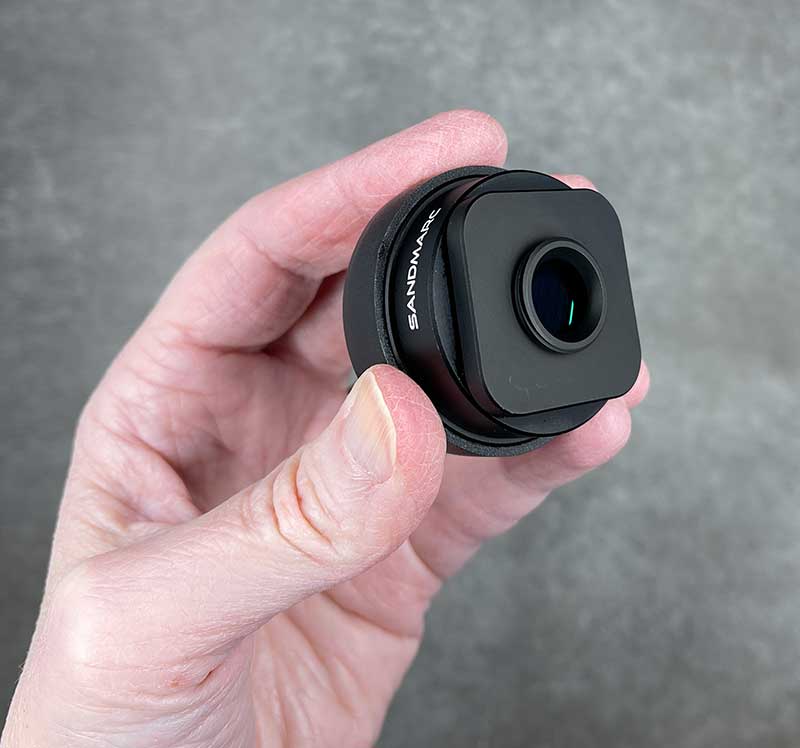 The mount side of the Sandmarc anamorphic lens has a 17mm thread and is designed to fit Sandmarc's iPhone cases and their universal clip.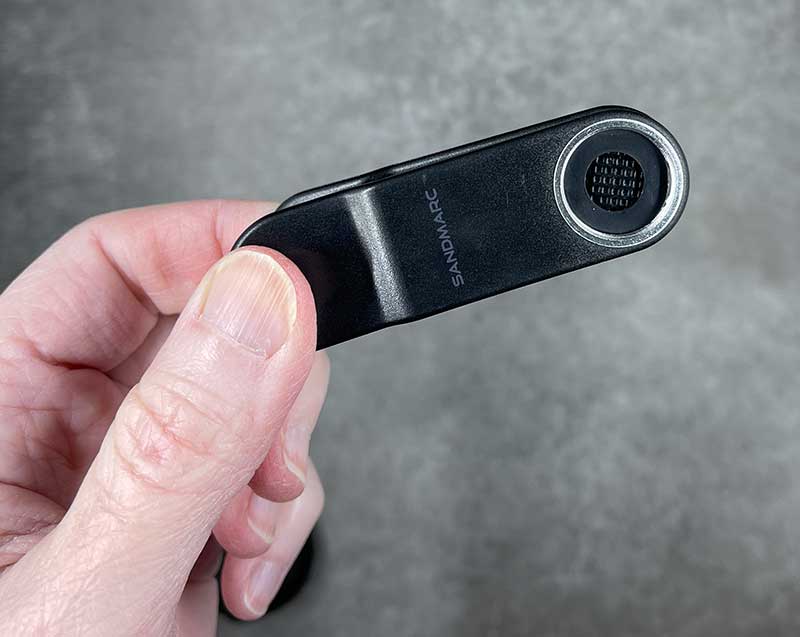 The clip is a pinch-style spring clip with a threaded socket on one side. The anamorphic mount screws into that side of the clip.
Here you can see the oval shape inside the lens which is how the image is squeezed.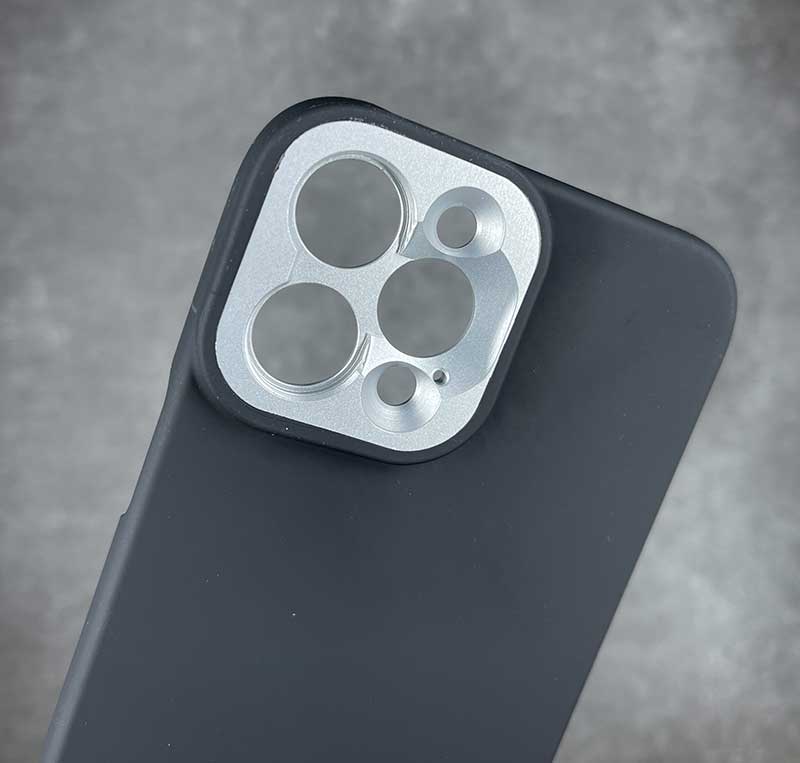 The universal clip is useful if you don't have an iPhone. But if you do have an iPhone, Sandmarc's iPhone cases are an easier way to mount their lenses so that they line up for perfect shots. On the back of the case are threaded sockets over each lens that work perfectly with the Sandmarc lenses.
If you have an iPhone 12, Sandmarc offers a special version of their case that is MagSafe compatible. The iPhone 12 cases look similar, but the MagSafe version has a minimal magnet-enabled design so that it is compatible with MagSafe chargers and other MagSafe accessories.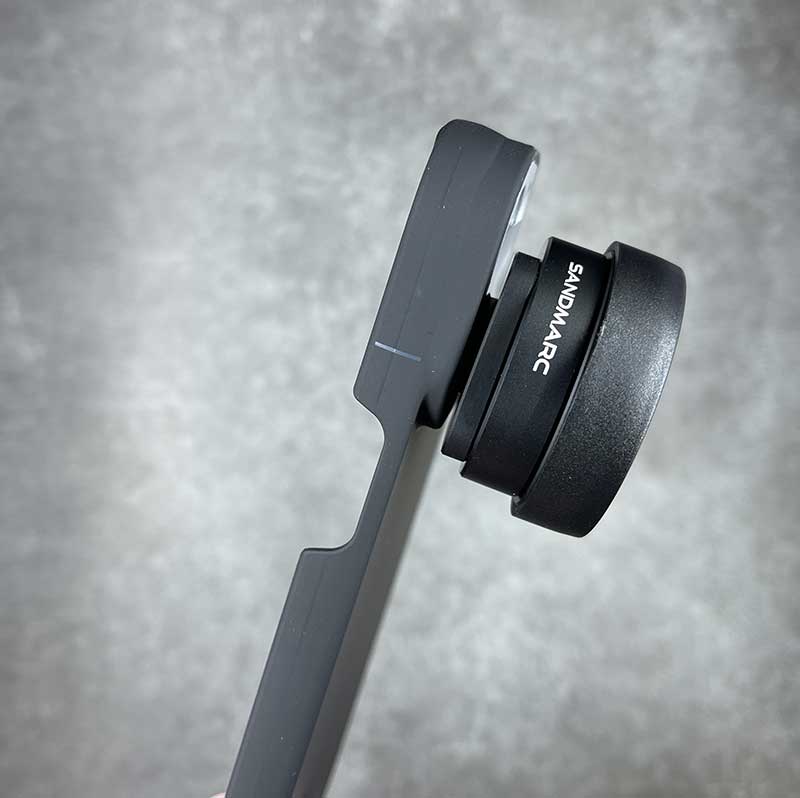 The cases have a white line/mark on the side that lines up with a matching mark on the side of the lens (sorry, I forgot to take the protective cap off the lens in the image above). The lens rotates so that you can match up the lines.
Sample video
Did you catch the lens flares in both daytime and nighttime? Cool right? I plan to get more comfortable using this lens and capturing video in general.
I noticed immediately that a good gimbal is important to use with this lens. If you look at the buildings about halfway into the video where I'm walking down the sidewalk, you can see that they appear to bend back and forth. I think a gimbal would resolve this problem.
You may also notice some vignetting in the upper left corner as I'm panning around. That's because I used the universal clip with my iPhone 12 Pro Max instead of the Sandmarc case. Vignetting doesn't happen when you use the Sandmarc designed case. However, I've read that if you use a filter on the lens, that you'll see some vignetting. I can't confirm that claim because I didn't try any filters with this lens.
Speaking of FiLMiC Pro, if you don't use video editing software that has a de-squeeze feature, you'll need to use a different app than the stock camera app to capture video while using the anamorphic lens. FiLMiC Pro can be set to automatically de-squeeze instead of doing it while post-processing. FiLMiC Pro isn't free though, it's $14.99.
What I like
Easy to mount with either the case or clip
Crystal clear video
Lens flares
What I'd change
Create a Sandmarc app or utility that is included with the purchase of the lens that offers a de-squeeze feature so people don't have to buy an app like Filmic Pro if they don't want to.
Final thoughts
One of my personal goals for 2021 is to start making more videos for both The Gadgeteer and myself and I think the Sandmarc anamorphic lens will be a great tool in my video capture toolbox. I can't wait to take it with me when I go on my first vacation in over 1.5yrs this coming May when we go to Indiana Dunes. If I'm able to get some worthy clips, I'll be sure and update this review to share them. From the short time I've used this lens, I can tell it's something special.
Price: $129.99
Where to buy: Sandmarc
Source: The sample for this review was provided by Sandmarc.