We use affiliate links. If you buy something through the links on this page, we may earn a commission at no cost to you. Learn more.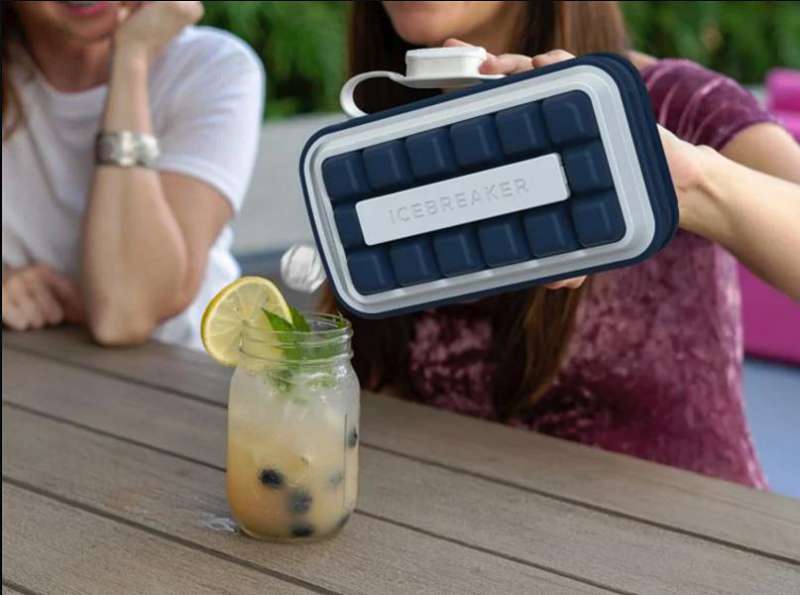 NEWS – I use a lot of ice, especially during the summer months. I have to make them the old-fashioned way using an ice cube tray. Leading to more spills and messes than I care to count. And storing the cubes in a plastic bag can give them a weird taste. The Ice Cube Tray Mold Box is an all-in-one solution to those problems, delivering a whole new way to freeze and store ice.
You fill the box the same way you would fill a water bottle, then place it in the freezer. After it freezes, you expand the box using the straps. Doing this causes the ice cubes to fall from the molds and fill the box. To serve, give the box a shake and pour the cubes out of the top. Easy peasy. The Ice Cube Tray Mold Box makes 18 large ice cubes per refill. And the ice cubes will stay cold for hours after removing them from the freezer. So you can have your ice cubes to go. The whole box breaks down, making it easy to clean, and it's also dishwasher safe.
The Ice Cube Tray Mold Box is $24.95 and available from The Grommet and also available from Amazon.