We use affiliate links. If you buy something through the links on this page, we may earn a commission at no cost to you. Learn more.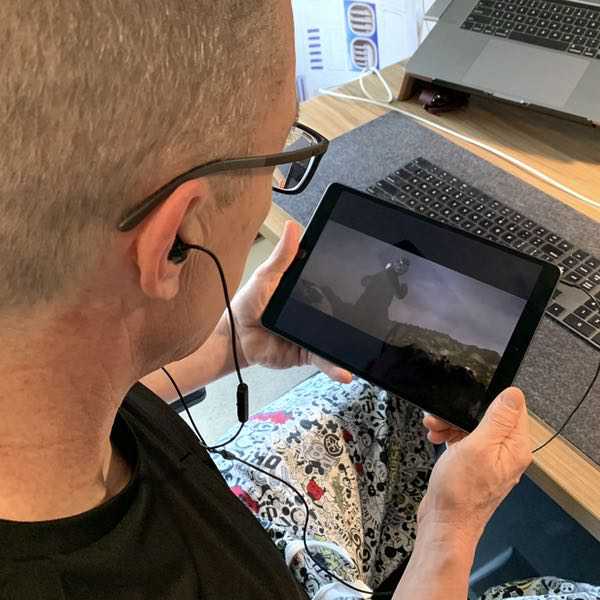 REVIEW – It's a lazy Saturday morning, catching up on some Godzilla films (as one does). I've got these Strauss & Wagner EM205 Earbuds to test out with my old-school audio inputs on my iPad. Sometimes simple solutions to simple problems just work best. To the review!
What is it?
They're earphones with a standard 3.5 mm audio jack.
What's in the box?
You'll get the earbuds, a storage bag, and 3 different sized ear nubs (not shown).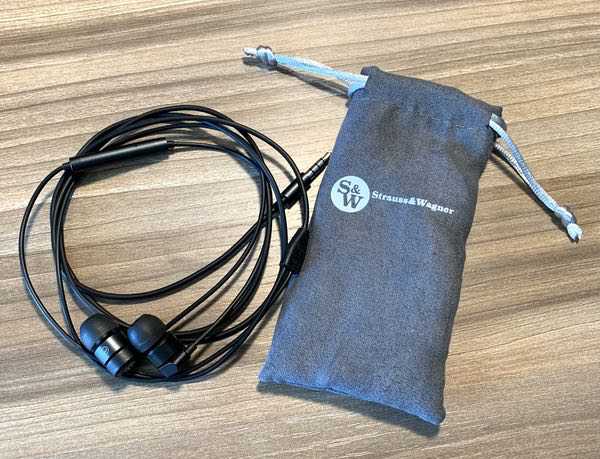 Hardware specs
Standard 3.5 mm audio plug.
Integrated microphone with -43 db sensitivity.
9 mm driver.
43″ cable length.
Design and features
The Strauss & Wagner Earphones are wired, connecting to your device with a 3.5 mm audio plug. And yes, that's still a thing.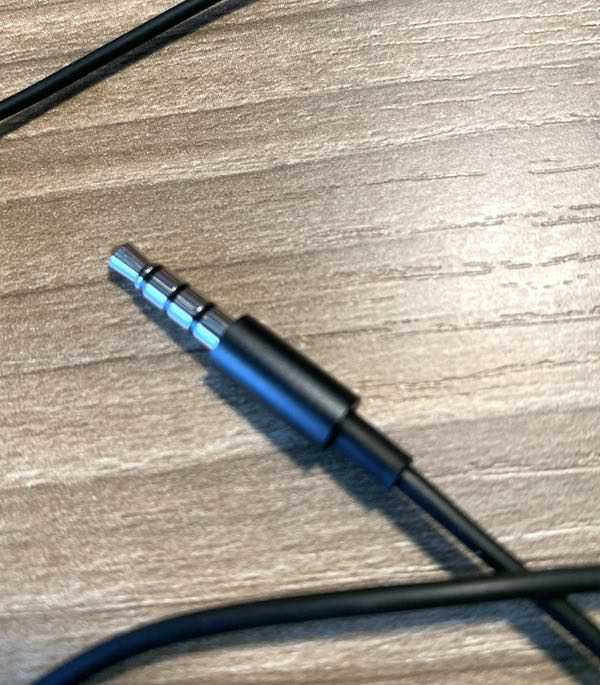 The nubs themselves are compact little fellows that measure about 3/4″ end to end. You'll get three different sized nubs in the box so you can find a comfortable match for your ear size.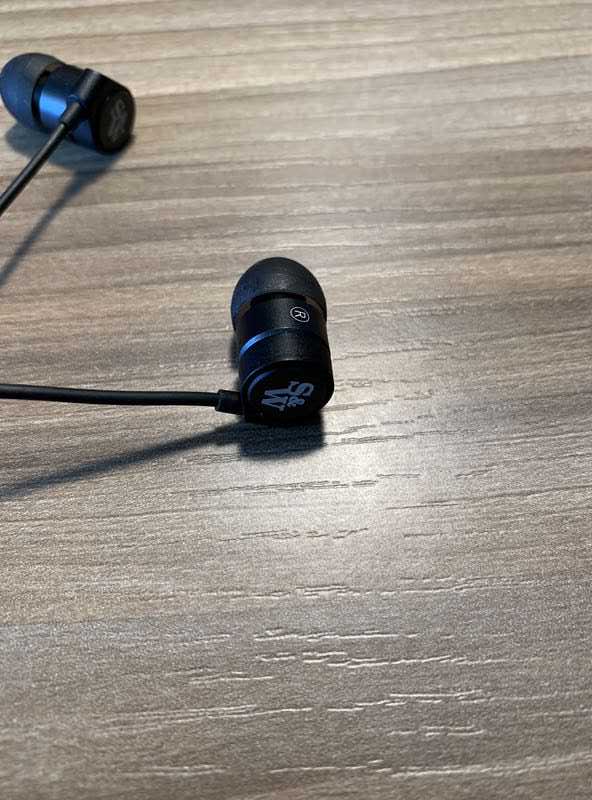 Never miss one of our posts again. Sent MON, WED, and FRI with the latest gadget reviews and news!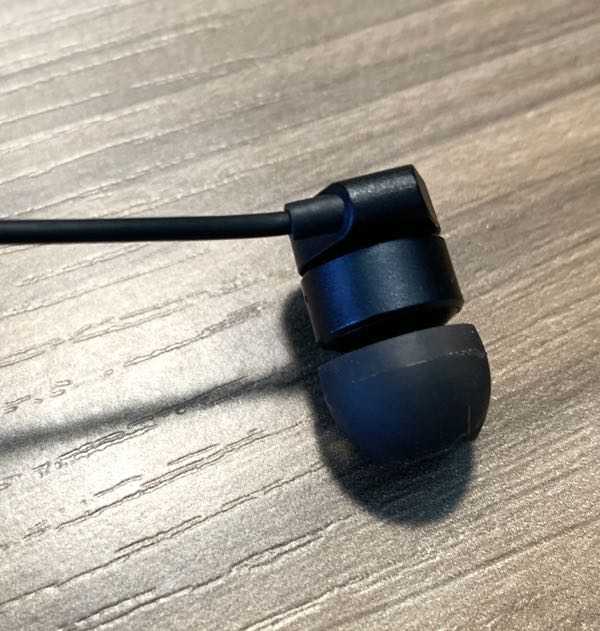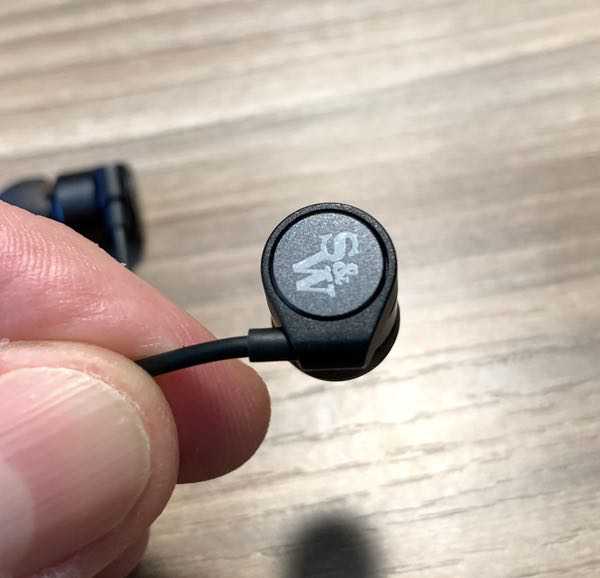 It's important to note that these are not sports earbuds, so you won't get any water resistance or extra anchoring for active sweaty activities.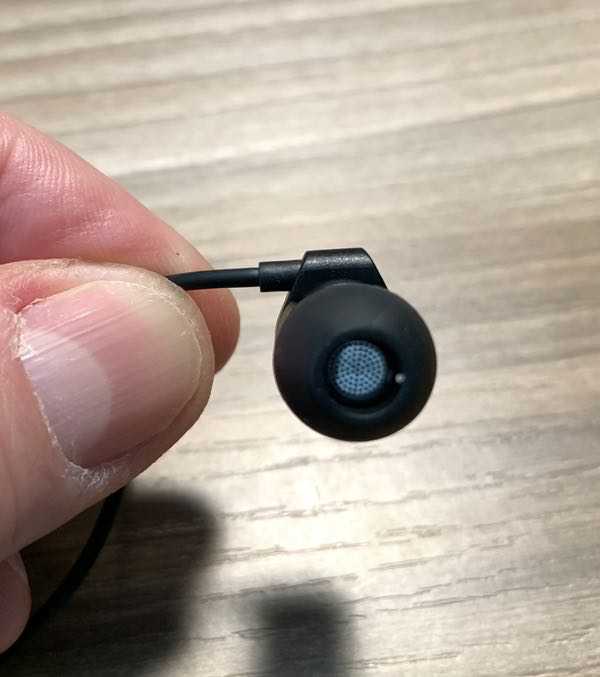 Shove 'em in your earhole and you'll find a comfortable fit. That endpiece just sticks out of your ear canal. Nothing fancy here, but they do a good job of staying put for light activities.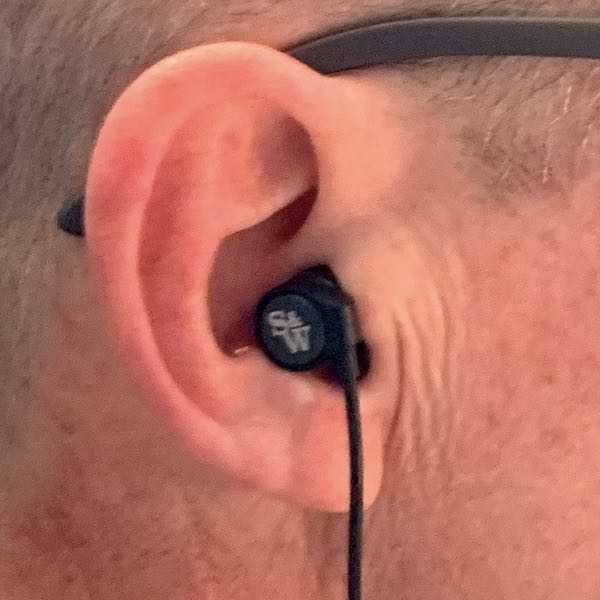 All of your controls are found in a little pod that drops 4.5″ inches from the right earbud. Three buttons provide your range of functions. I like that the pod itself is slim and unobtrusive. You don't really notice it unless you go looking for it. The buttons are also slightly raised, which helps you to sort out what button you're whacking when you can't see 'em.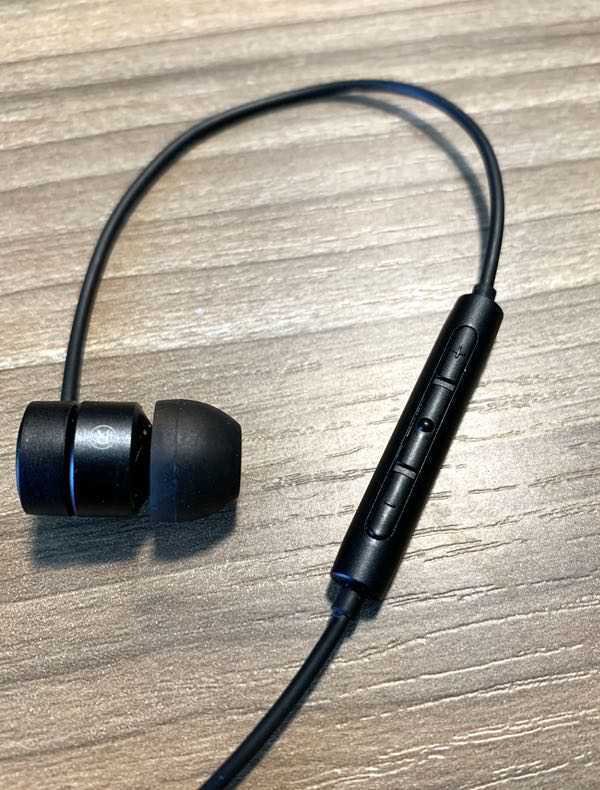 The Strauss & Wagner Earbuds provide a complete range of functions and remote operations (unless you are using a Pixel phone — the remote functions don't work there). This includes a microphone so that you can make or receive calls, or use them during a teleconference.
The remote functions are a mixed bag. Your volume up and down are dedicated buttons, which is great for simplicity. But everything else is managed from the center button through a combination of clicks and presses. I'd try to explain it, but it's easier to show you the chart from the product site: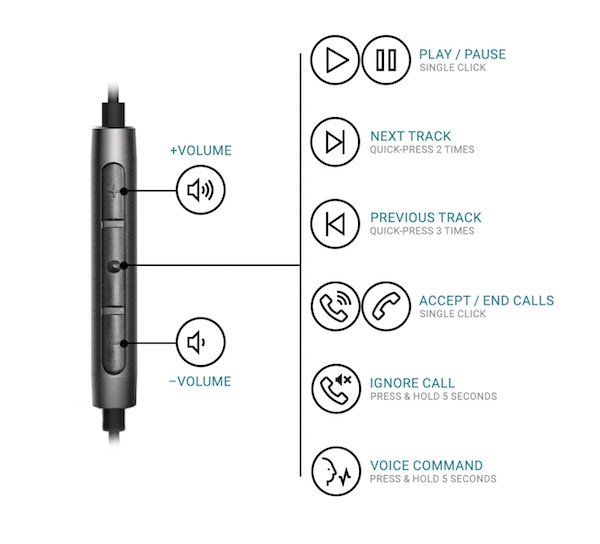 See what I mean? There's a lot happening there.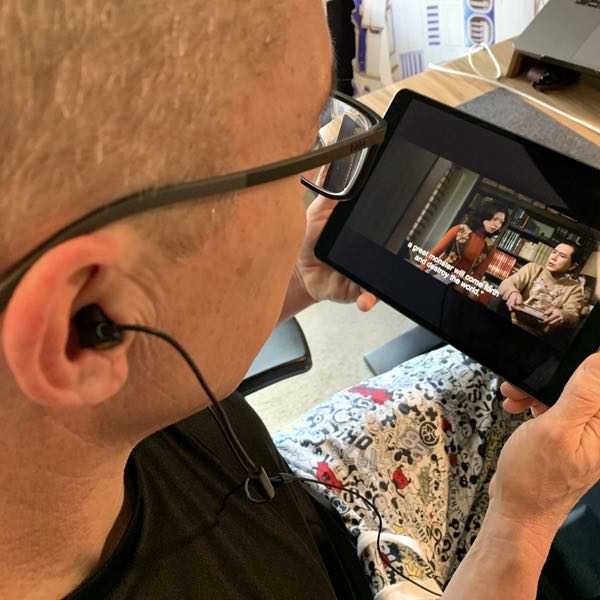 The audio quality is very good and trouble free. No issues to report here. What I did not expect was that the microphone quality would be so good. My MacBook Pro still comes with the 3.5 mm jack, and I've been using these headphones for teleconferences and Zoom meetings. I'm getting reports that the audio coming from my side is excellent. I don't know that I would use them all day long because in-ear buds get uncomfortable for me after a while, but they are really good for online meetings.
In addition to work duties, I have been using these to watch movies on my iPad while on our elliptical machine. The extra cable length helps here; I haven't yanked them out of the iPad once. I would not recommend these for outdoor activity, however.
There's also something to be said for wired earbuds. Yeah, I know that we're moving to Bluetooth everything. But I do like the simplicity of not having to worry about pairing, charging, etc. Sometimes it's just nice to plug in and go. Especially when Mechagodzilla is stomping his way across the city.
What I like
Great audio quality
Excellent microphone
Comfortable fit
What needs to be improved
High learning curve for the one button that controls everything but the volume
Not water/sweat resistant, so consider that in your use cases
Final thoughts
The Strauss & Wagner EM205 Earbuds are a great choice for devices that use a 3.5 mm audio jack. Good sound quality & a great microphone make for a very usable set of earphones, even for teleconferences. The one-button control is kind of complex, but I'm OK with it given my usual uses.
Price: $39.95
Where to buy: Go to the product page to buy 'em!
Source: The sample of this product was provided by Strauss & Wagner.