We use affiliate links. If you buy something through the links on this page, we may earn a commission at no cost to you. Learn more.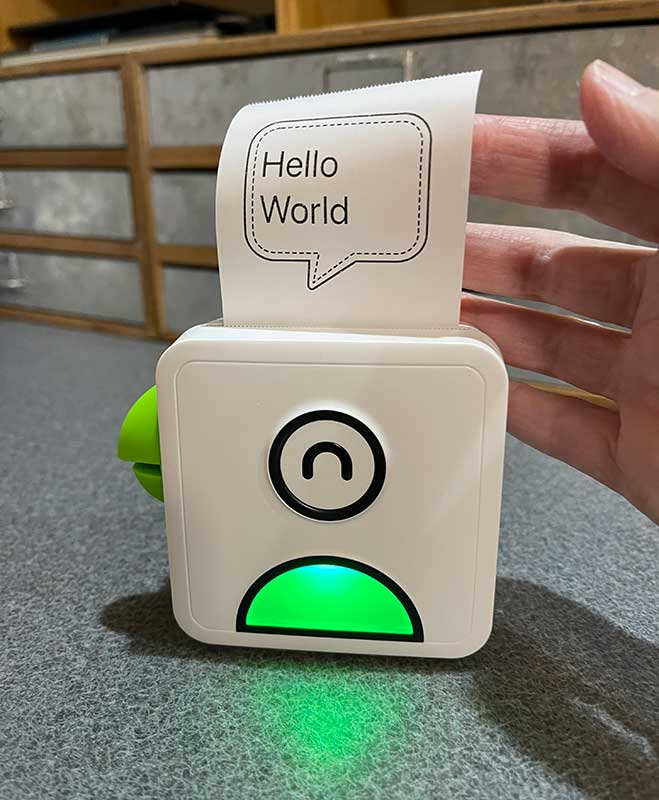 REVIEW – I've been a little obsessed (ok a LOT obsessed) with pens, journals, stickers, and pocket printers for the past year. I get a lot of joy out of documenting my days in my custom journal that I had cut down at Office Max and then embellished with a leather cover. I like to draw, slap on stickers, and photos using the Polaroid Hi-Print Photo Printer. The Hi-Print is great, but the photo paper is expensive, so I've been on the lookout for something a little more economical to use every day instead of only when I want to document something special. The first product that caught my eye is the Poooli L2 smart pocket printer. Let's check it out.
What is it?
The Poooli L2 is a smart pocket printer that does not use ink cartridges because it prints on rolls of thermal paper that you can easily find on Amazon in a variety of colors.
What's in the box?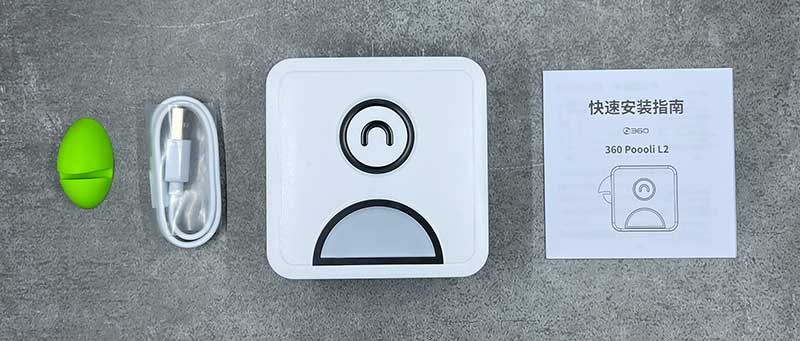 Poooli L2 printer
1 roll of white thermal paper (pre-installed)
micro USB charging cable
Magnetic card holder (beak)
User guide
Hardware specs
300 DPI / Prints 2.1 inch wide prints
Bluetooth
Dimensions 3.25*3.25*1.5 inch / 83*83*38mm
Design and features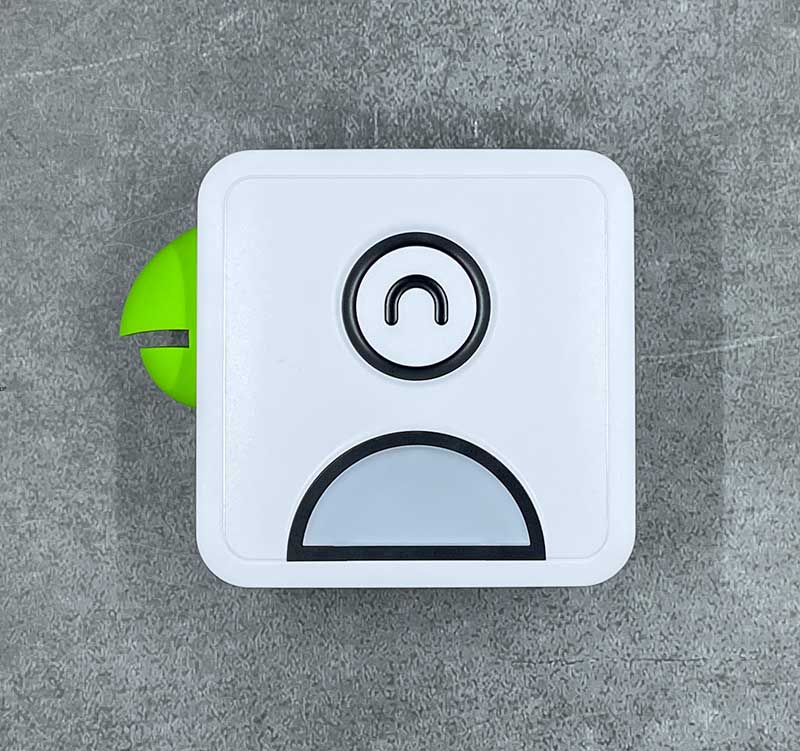 The design (and name) of the Poooli L2 smart pocket printer is definitely unique. It looks like the head of a bird with a removable beak on the side and a power button eye. Below the eye is a large status LED.
The "beak" is a soft rubber piece that attaches to the side of the printer with a magnet. It's mostly a novelty item, but you can use it as a card holder.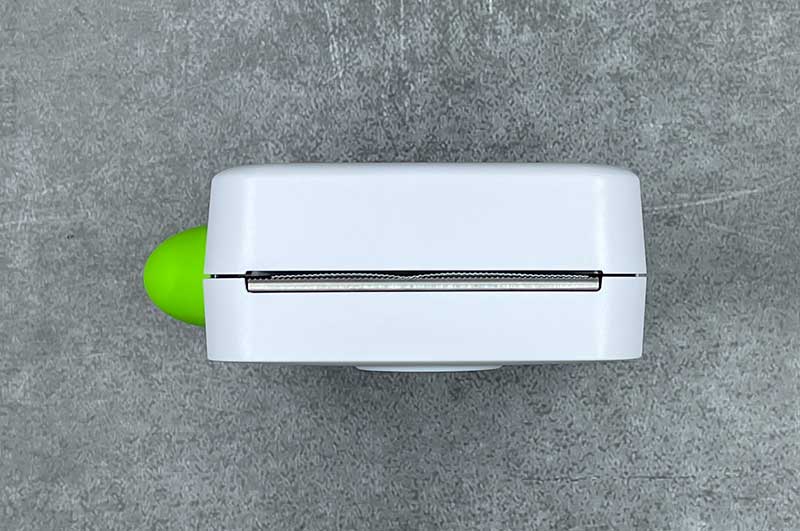 One side of the Poooli L2 smart pocket printer is where the printed paper is ejected.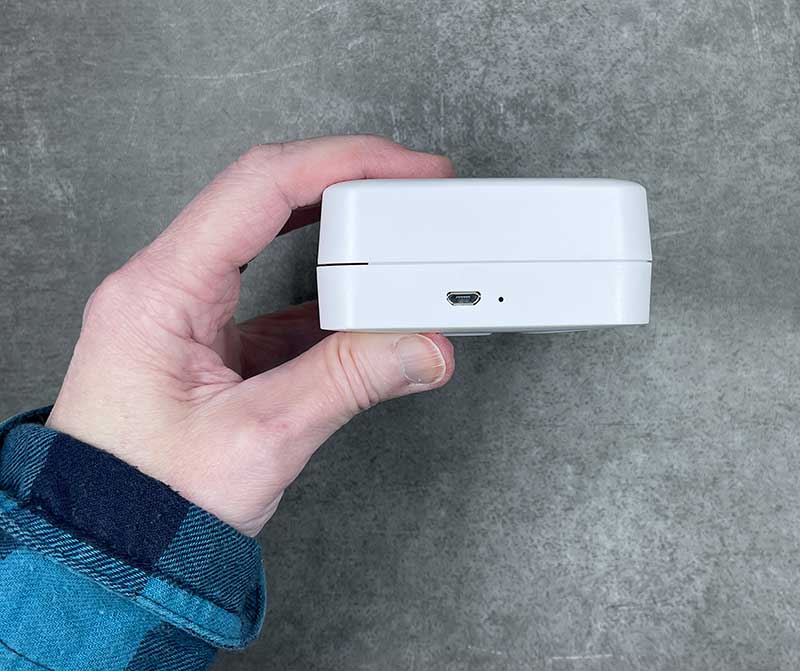 On the other side is a micro USB charging port.
The thermal paper rolls are easily replaced by opening the lid and it comes with one roll of white thermal paper that looks and feels a lot like a paper receipt that you receive at your favorite retail store.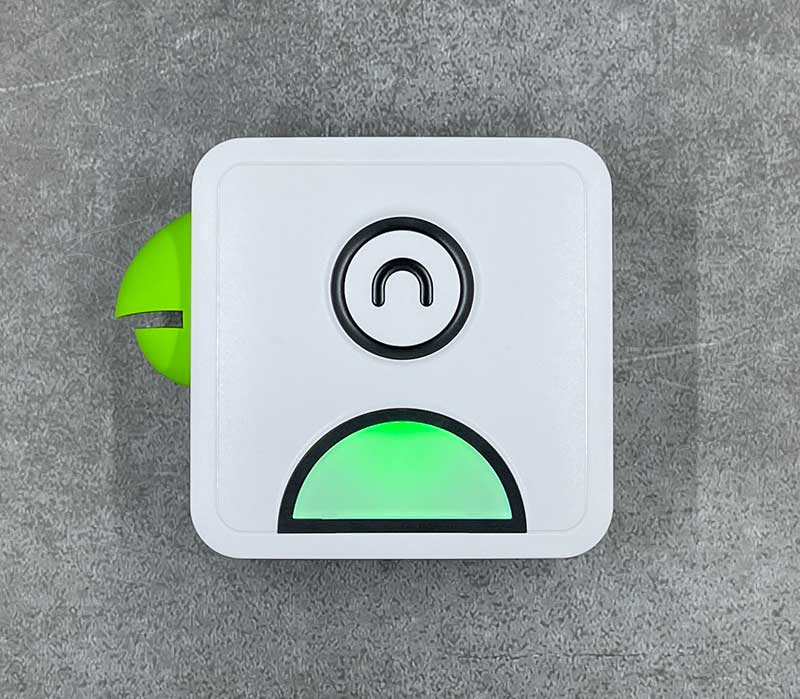 Like all gadgets, the first step before using this device is to charge the battery using the included micro USB cable. Once charged, your next step is to install the Poooli app on your mobile device.
The Poooli app
The app allows you to print photos from your camera roll, notes that you create using the editor built into the app, banners, stickers (if you buy a roll of sticker paper), and more.
For my first print, I picked an image that I had taken a few weeks ago and posted it to Instagram.
 

View this post on Instagram

 
There's the image in full color and below you can see how it is printed with the Poooli printer.
The prints are pretty good considering that they are black and white.
The Poooli prints your existing images from your camera roll, but you can also print doodles, lists, etc.
I was a little disappointed that the printer didn't ship with at least one roll of sticker paper. I ended up ordering a package of what was supposed to be multiple 2.1 inch rolls of compatible thermal sticker paper from a 3rd party seller on Amazon and I was sent a package of five non-sticker rolls in different colors and just one roll of sticker paper which didn't even work in the printer 🙁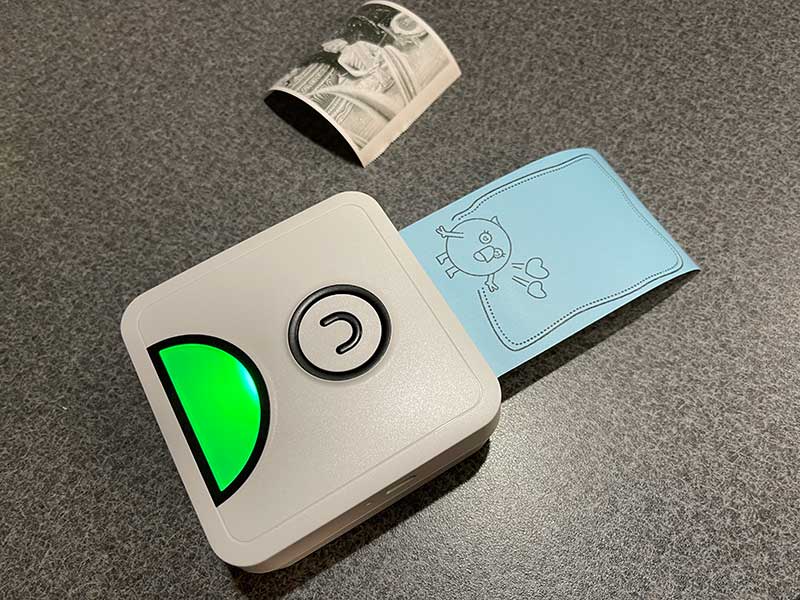 But it is cool that you can buy other colors of thermal paper to change things up a bit. Here's a print on blue thermal paper. Of course, the print itself is still black.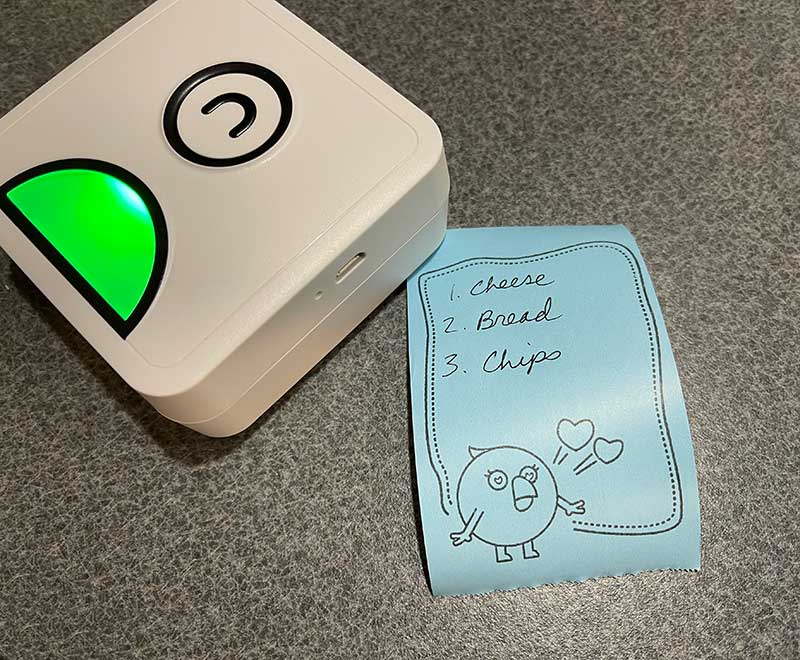 You can write on the thermal paper, so it's useful for lists as long as you don't mind that the paper wants to roll up.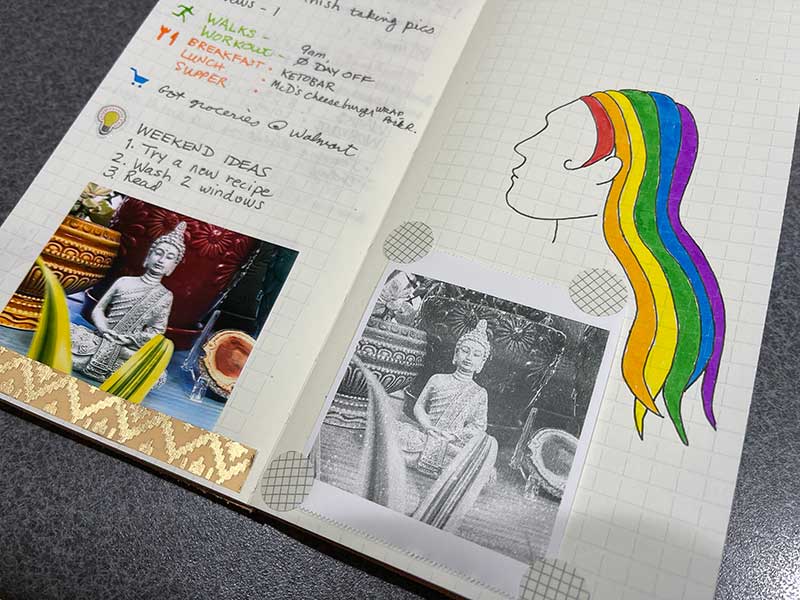 Even though I missed out on sticker paper, I was able to glue the Pooolii prints in my journal. The prints aren't nearly as cool as the prints from my Hi-Print printer, but I can print 100 or so pictures with one roll of paper vs only 10 prints per Hi-Print cartridge.
I had heard that thermal prints can fade or change color with time. I was a little concerned about that so I did a few tests.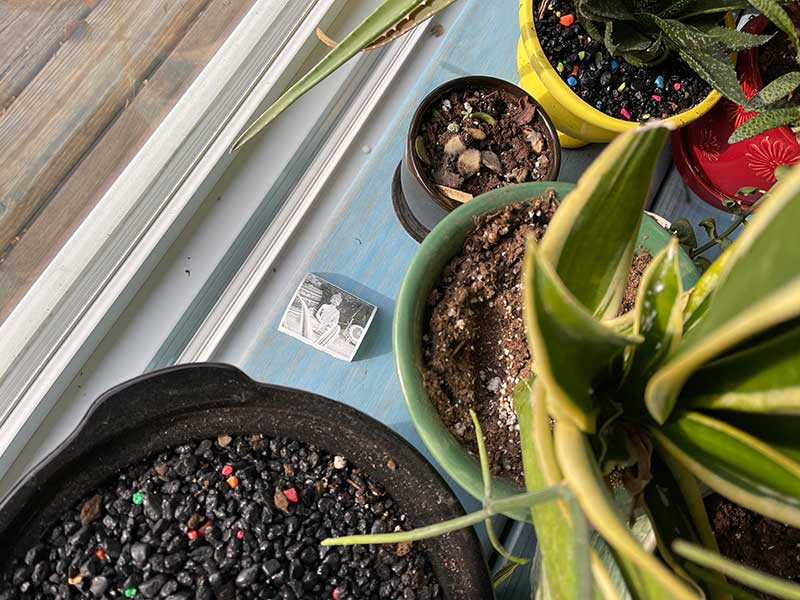 I wondered if sunlight would fade (or darken) the thermal paper, so I left a print in a window for a week and didn't notice any change to it.
For my second test, I used a hairdryer on the highest setting and blew it hot air on the print with no changes.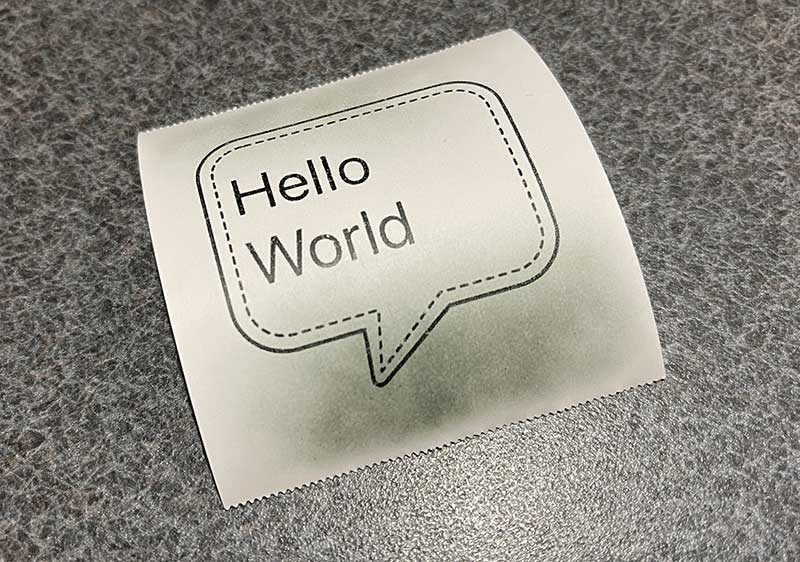 For my final test, I put a print in the microwave and heated it up for 20 seconds, and as you can see from the image above, the was some darkening at the top and bottom.
I also emailed Poooli for their input on this topic and this is what they told me:
Indeed the print can fade over time but it's usually over long period of time such as 10 years or more. The print can also be affected by direct sunlight or heat sources.
See it in action
How fast does the Poooli printer print?
What I like
No ink cartridges to buy
Thermal paper rolls are relatively inexpensive
App allows you to print pictures, drawings, lists, banners, and more
What I'd change
Include a roll of sticker paper with the printer
Final thoughts
I am obviously going to stick with my Polaroid Hi-Print for printing color photos. But as long as you don't mind that the thermal paper is quite thin and tends to curl up, I find that the Poooli L2 thermal printer is a fun way to embellish journals and scrapbooks with printed pictures, doodles, and quick lists that I can tape in my notebooks.
Price: $99.95
Where to buy: Poooliprint.com (use coupon code GADGETEER15 to save 15%) and Amazon
Source: The sample for this review was provided by Poooli.