We use affiliate links. If you buy something through the links on this page, we may earn a commission at no cost to you. Learn more.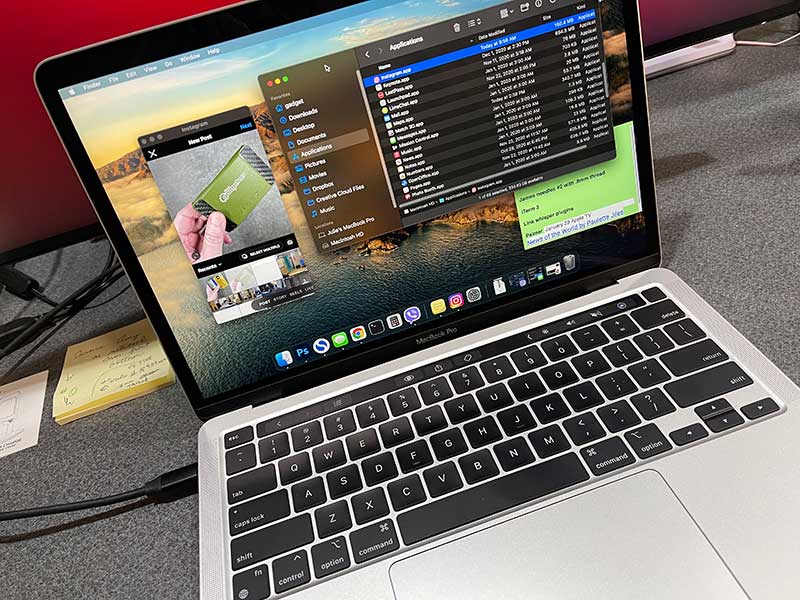 ARTICLE – I recently replaced my refurbed 12in MacBook with a shiny new 13 inch MacBook Pro with Apple's new M1 processor. One of the features of the M1 that I was excited to try is the ability to run iOS apps on a MacBook. Yes, it's possible and yes, it's awesome… some iOS apps work better than others on your MacBook, but I'll get to that in a minute AFTER I show you how to install iOS apps on your M1 MacBook.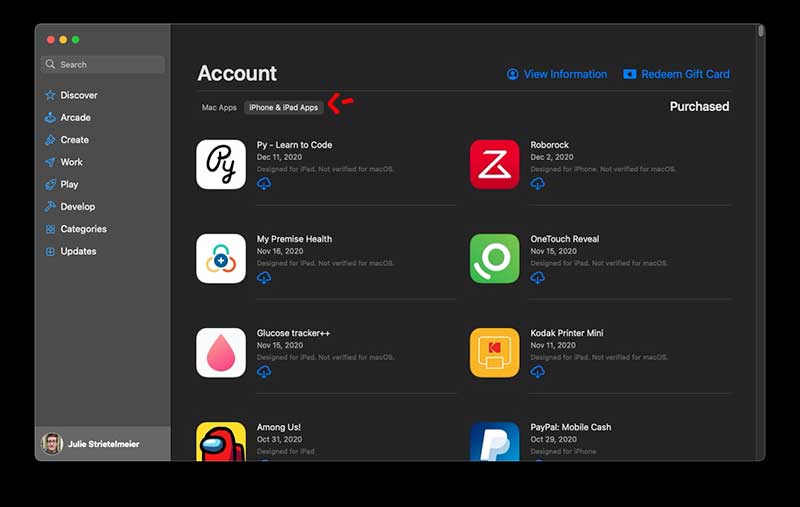 How do you install an iOS app on an M1 MacBook? One way is to load up the stock Apple app store app on your MacBook. Click on your picture in the bottom left corner and then click the iPhone and iPad tab in the center. This will show billions of iOS apps that you installed on iOS devices over the years. Yikes.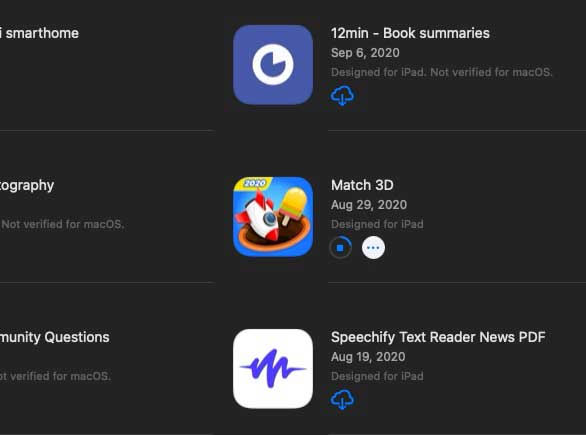 It's easy enough to use though. Just click an app to download and install it on your machine.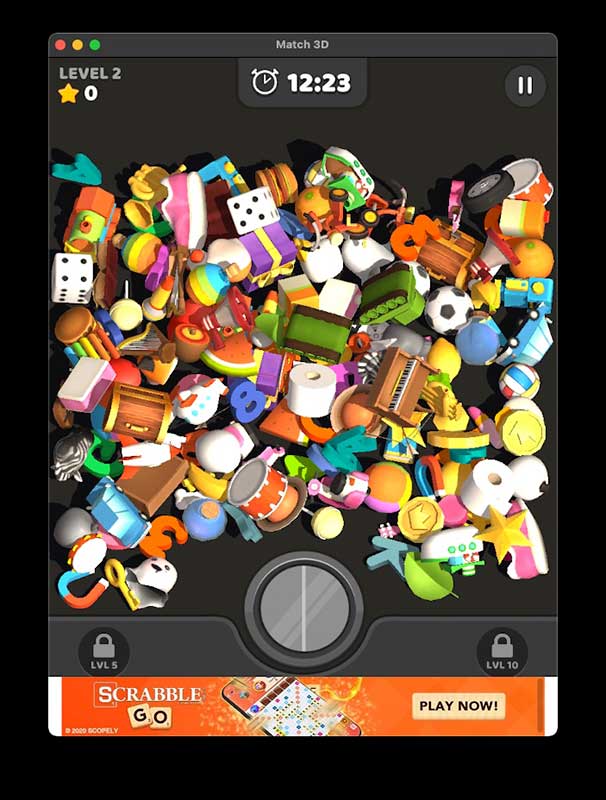 Wheeeeee, let's play a game!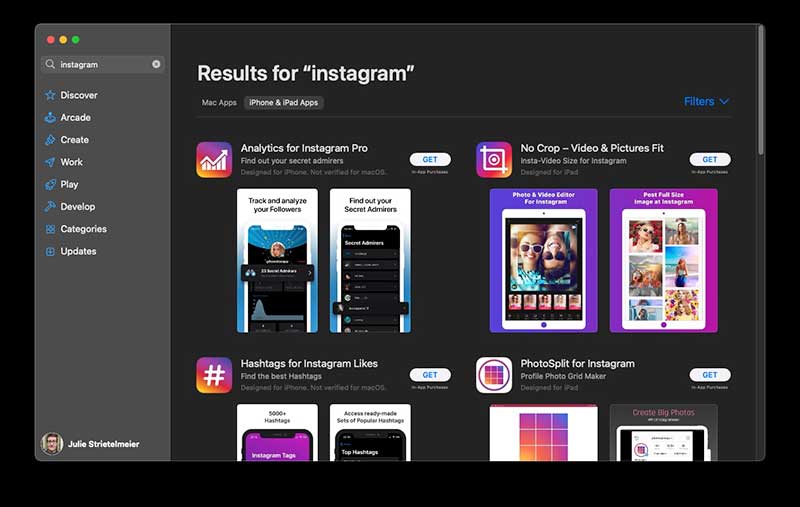 But the BIG problem is that it doesn't show ALL your apps. I wanted to install Instagram on my MBP but that app wasn't on my Apple app store list. There were other Instagram accessory apps, but not the main Instagram app. What the heck? So I googled how to install iOS apps on an M1 MacBook and was told to download an app called iMazing which costs $49.99. Ummmmm, no thanks. 🙁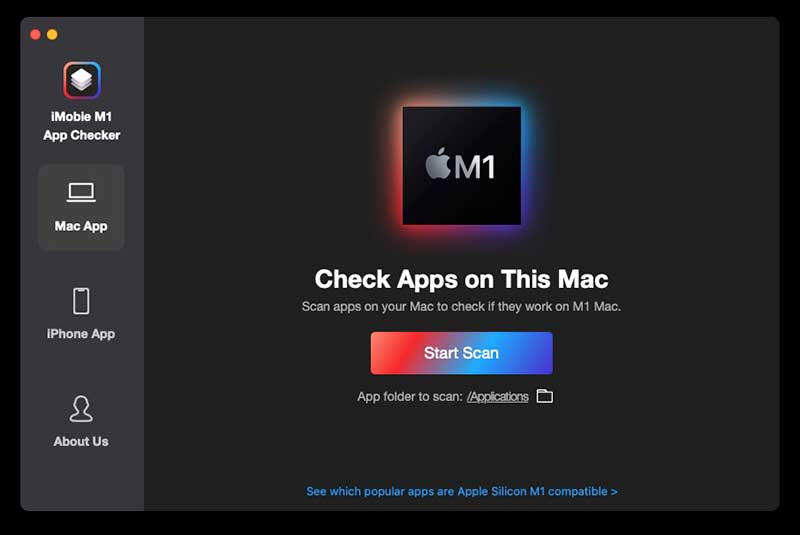 But then today the clouds of despair parted for me when I found another app that will do what I want for….. FREE! It's iMobie M1 App Checker and this app really is Amazing (see what I did there?).
Download it, install it and you can start by scanning your machine.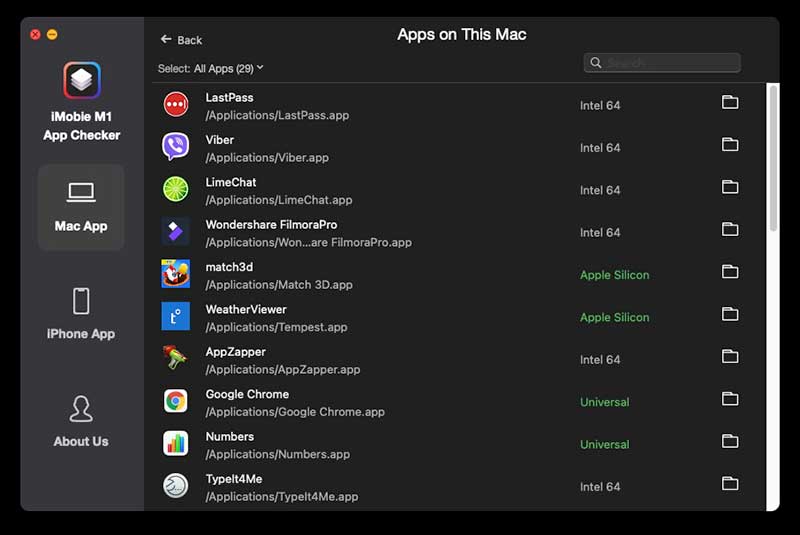 It will show your Mac apps and which platform it's made to run on which is kind of cool. Note that the 2 Apple Silicon apps in the image above are iOS apps 🙂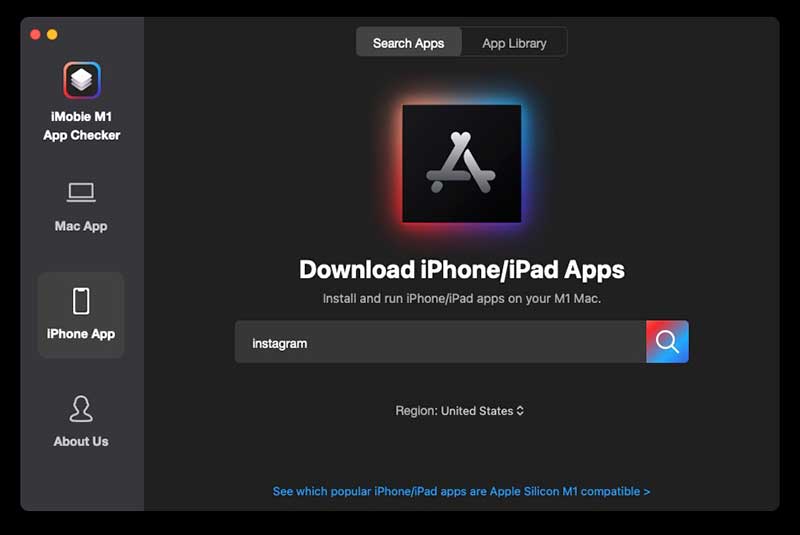 To install an iOS app, you can click the iPhone App button on the left side and type in an app name. I used Instagram.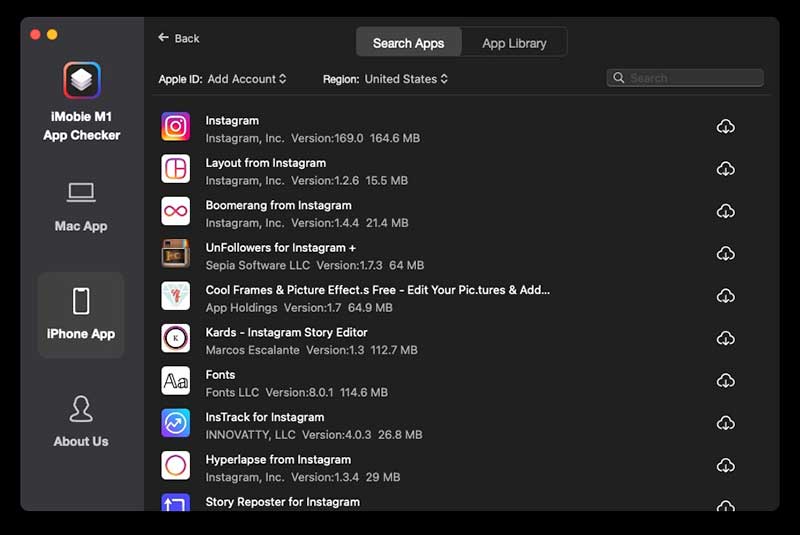 Yay, there it is! Click the download button to the right.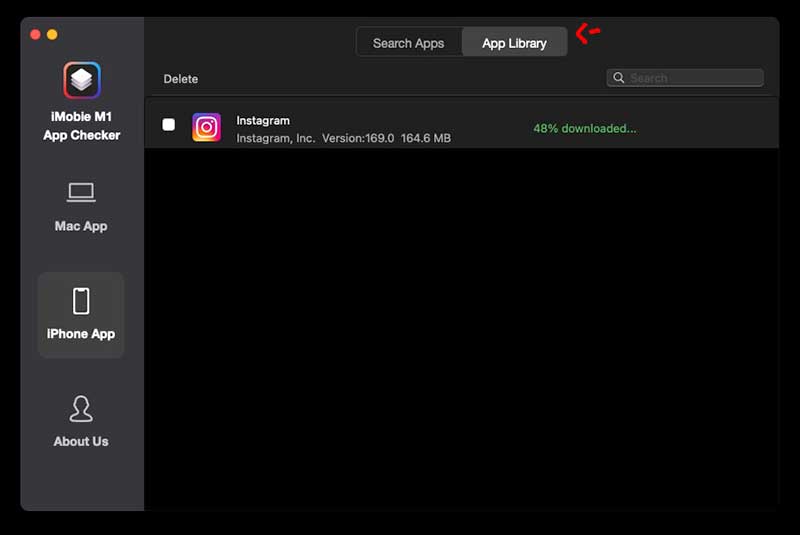 Sign in with your Apple ID and password and then click the App Library button at the top. When the download is completed, you can find the .IPA file on your desktop or downloads folder.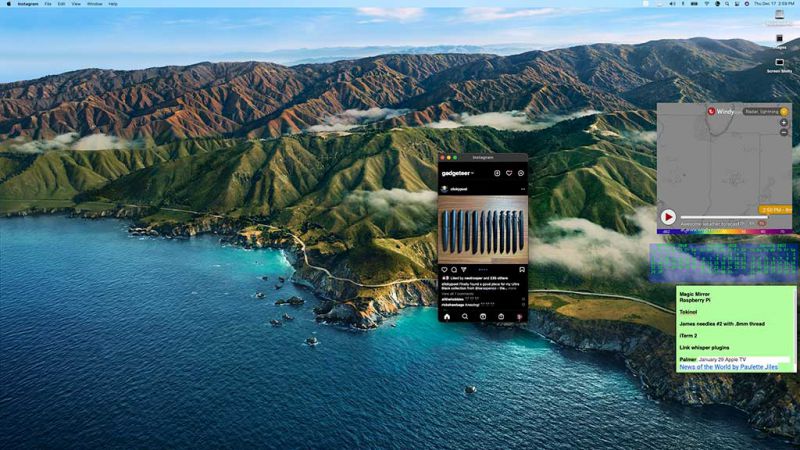 Copy it to your Applications folder or wherever you want to save it. Then just double click the .IPA file and presto, the app launches! I now have a fully working Instagram app on my MBP which makes it so much easier to post to my Instagram account (@gadgeteer) when I can type the description and tags with my keyboard. It's the little things that make me happy! 
There are a few caveats to consider though… Some apps just don't work that well (yet) on your laptop because they want a touchscreen. I have a feeling most action games won't work well. But so far the non-game apps that I've tried have worked pretty well. Thanks again iMobie!
For those of you out there with a new M1 computer, are you running iOS apps on it? What has been your experience so far? Leave some comments below.
Update 2/5/21
From iMobie:
Greetings from Chang of iMobie. Thanks for introducing our iMobie M1 App Checker to the-gadgeteer readers. I am here writing to recommend our newly released free tool that helps users run iOS apps with data on M1 Mac.

This tool is named AppTrans, a free App Transfer software made by iMobie. Unlike many other tools that can only export ipa file, AppTrans offers more possibilities. When transferring apps from iPhone/iPad to M1 Mac, users can choose to transfer app(ipa) or app data only, or transfer both with 1 click. With app data like personal settings, game process, chat history, etc. transferred to M1 Mac, AppTrans will match those data with the corresponding iOS app, so users will enjoy a seamless app transition from iPhone/iPad to M1 Mac.

For more details of AppTrans: https://www.imobie.com/apptrans/