We use affiliate links. If you buy something through the links on this page, we may earn a commission at no cost to you. Learn more.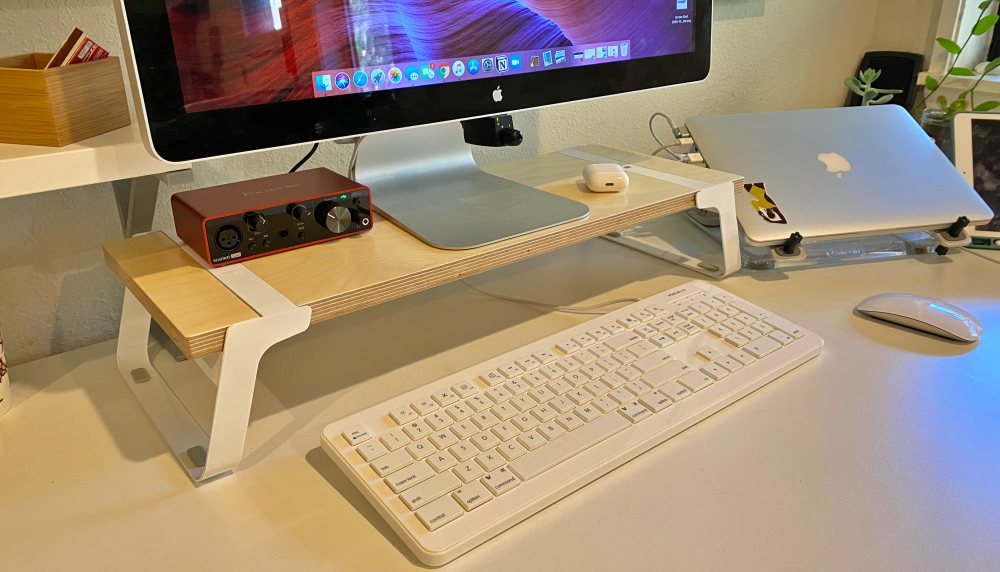 REVIEW – Having a good desk setup is important and likely very dependent on how you you need it to work for you. One of the best things you can do is raise your monitor (or laptop screen) closer to eye level to ease pressure on your neck. There's lots of options out there including monitor arms and wall mounts, but the most universal are monitor risers or simple shelves. Fluidstance has a new, minimalistic entry in this crowded space called the Raise Monitor Stand; let's take a look.
What is it?
The Raise Monitor Stand by Fluidstance is a desk shelf made with premium materials that raises your monitor by 4.75″.
What's in the box?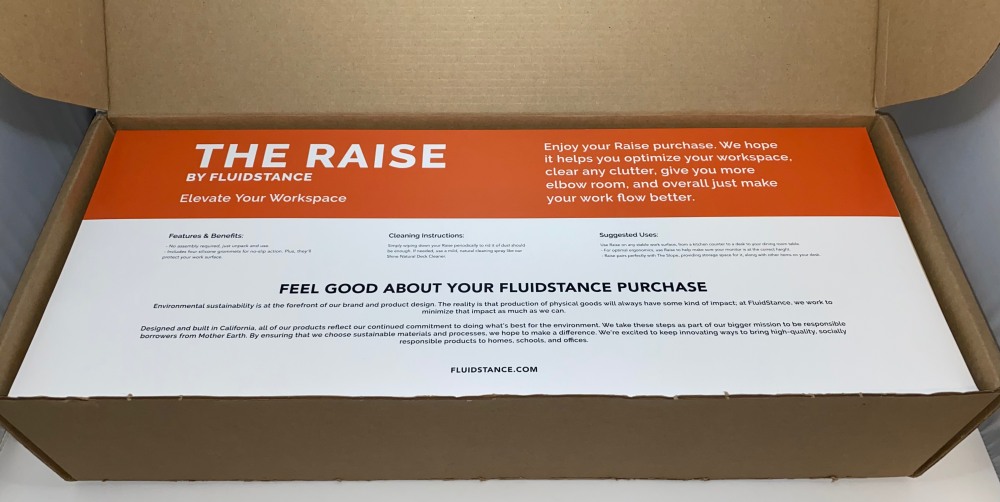 Raise Monitor Stand
Info card
Hardware specs
Materials: 13 ply birch plywood | White powder-coated steel (legs) | Silicone feet grippers
Dimensions: 23.5" long x 9.25" deep x 4.75" tall | 6 lbs. 2 oz
Design and features
The minimalistic design speaks for itself.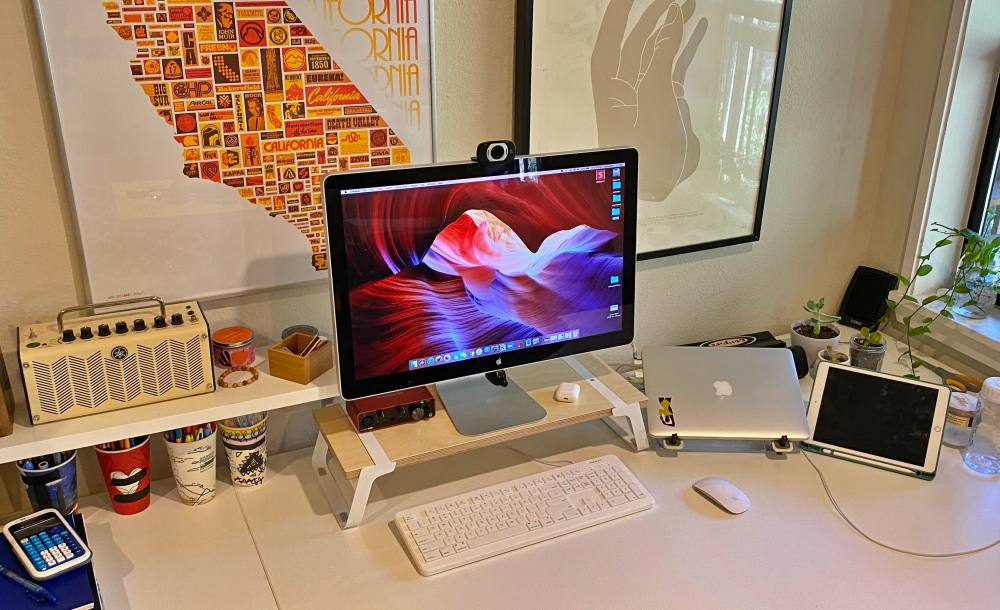 Never miss one of our posts again. Sent MON, WED, and FRI with the latest gadget reviews and news!
A single piece of 13 ply birch ply is supported by two, white powder-coated legs.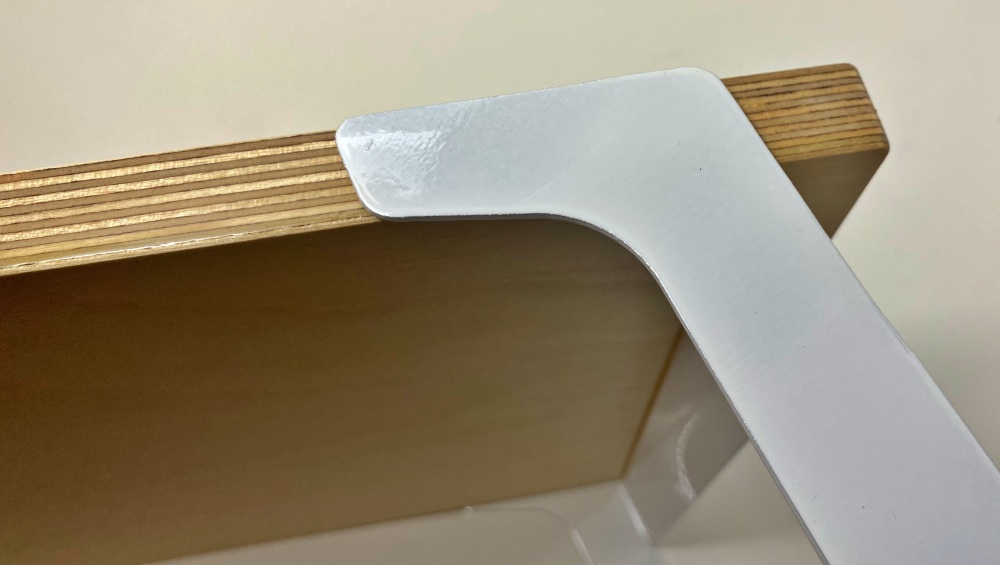 Each leg is designed in a way where weight on the shelf further leverages the leg's support such that they each need only a single screw in the top for keeping the legs located.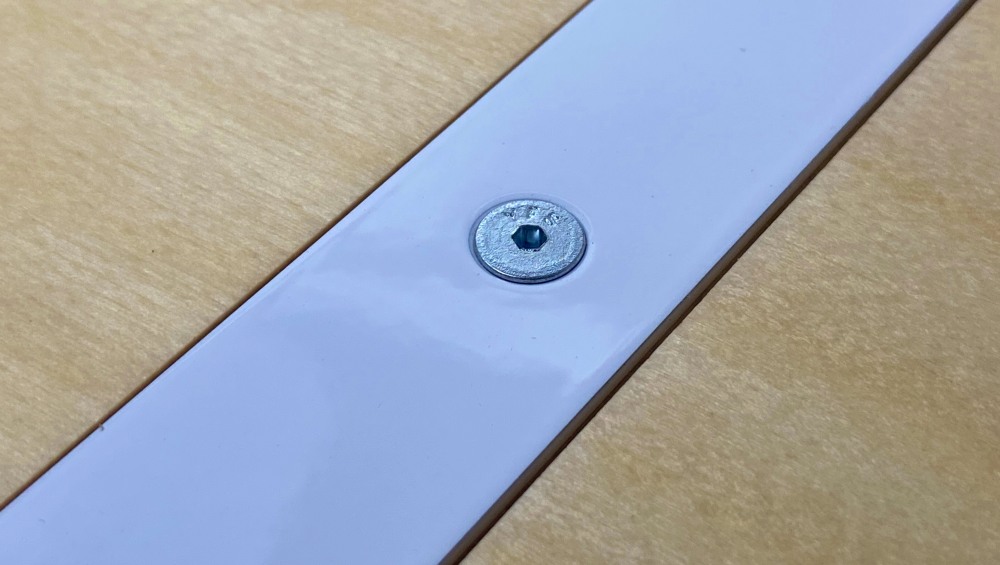 Silicone feet keep the shelf from shifting around.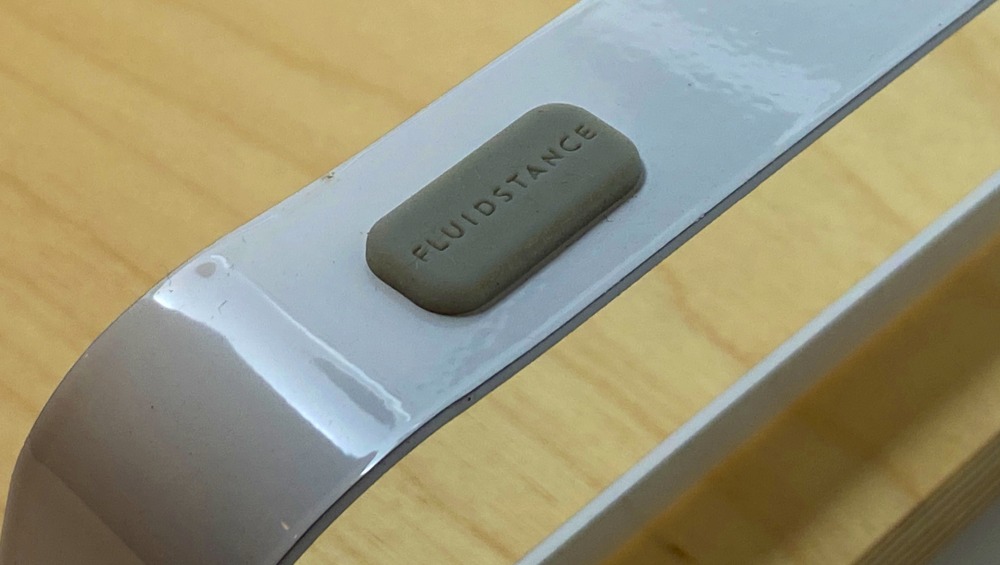 Setup
The hardest part of the setup was actually getting the Raise out of the box since it comes fully assembled. The box is perfectly sized to the point that the legs had wedged into the bottom corner of the box walls slightly under the flaps, so you may need to bend the box wall outward to free it.
Beyond that extraction, you'll just need to place the shelf under your monitor. Depending on how heavy your monitor is, you may need someone to help you, or maybe just remove the monitor from your desk to put the shelf in place. The shelf's gripper feet work well enough that it's hard to relocate the shelf once a monitor is in place on top.
Performance
Using a monitor shelf is great as it can make a desk feel bigger. The Raise is right about 2 feet wide and 9 inches deep giving you the room underneath to slide a closed laptop, your keyboard when not in use or Fluidstance's own Slope whiteboard which they made sure would fit. Below gif from their site.
I'm 6'3″ and have always had to raise my monitors to keep my neck from screaming at me. Every monitor out there is different so I can't tell you what height your monitor will be at, but the Raise stand adds 4.75″ between your desktop and the base of your monitor's stand. For me that gets most monitors to a very useable height.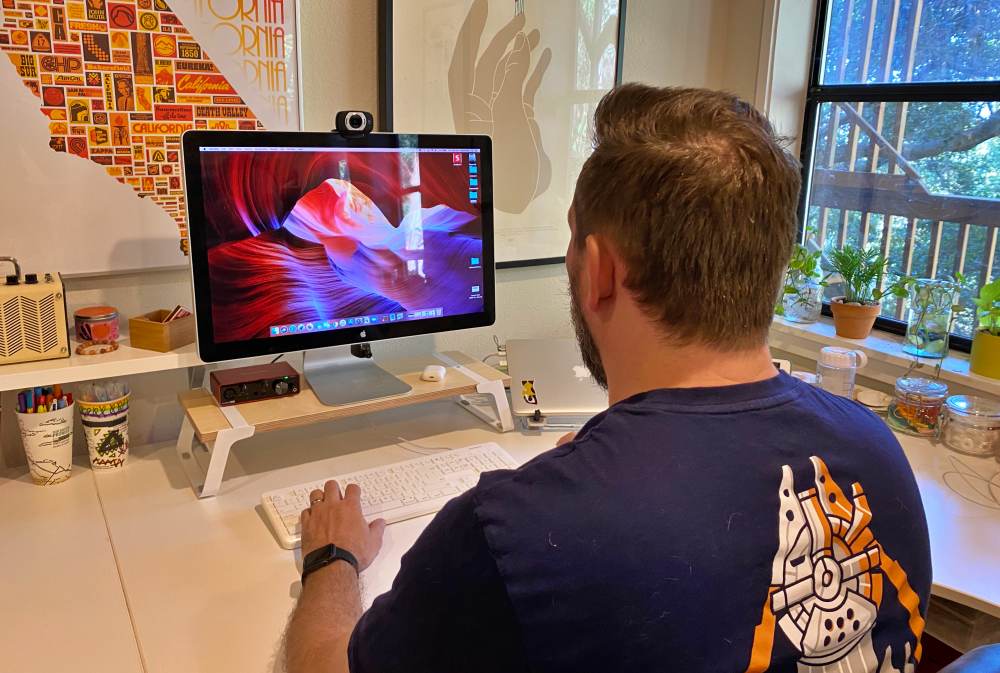 I had both my wife and my daughter try the Raise with their setups and it ended up being about 2″ too tall for both of them. For reference, both of them use Apple displays (one ancient) and they're 5'7 and 5'9 respectively.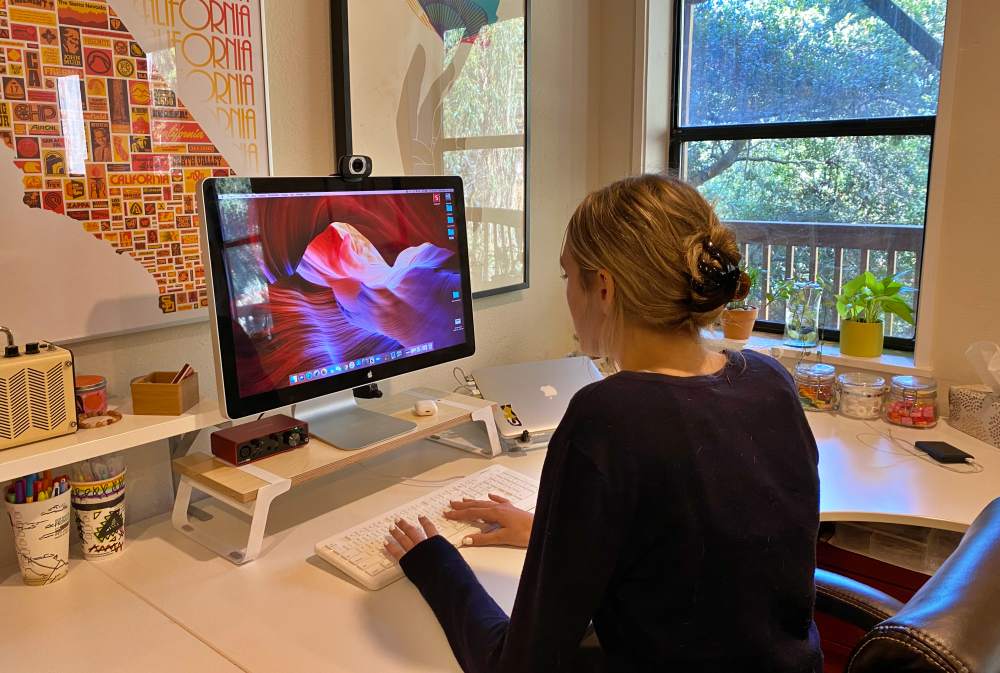 Even my son at 6'1 thought it was higher than he wanted his monitor. Keep in mind this is totally personal preference area and also depends on the height of your desk, chair, etc.
Here's a couple of things you should consider before picking up any monitor riser…
First, use some books or other sturdy stackable items under you monitor to lift it to the height of the shelf you're considering (in this case about 4.75 inches) and use that setup for a couple days to make sure the height works for you. The Raise Monitor Stand is not height adjustable, so keep that in mind.
Second, the depth of the shelf is 9.25″ which should work for most monitors. You can see the stand of the old Apple display in the photo above fits well. My monitor is a big 34″ curved Alienware that unfortunately has a 12″ deep stand with pointy legs that overhang the front of the shelf by 3″.
All I'm really saying with both of these points is that before you buy any shelf, measure the footprint of your monitor stand, and make sure amount of lift is going to work for you.
The aesthetics of this shelf really work for me and I appreciate the choice of birch plywood (check my byline). I couldn't find a weight limit for Raise, but I think you'd be hard pressed to find a monitor too heavy for its construction. I really dig how the legs are designed so that weight increases the leverage and that top bar just presses against the shelf. The two screws aren't actually even needed other than to keep the legs in place if you move the shelf.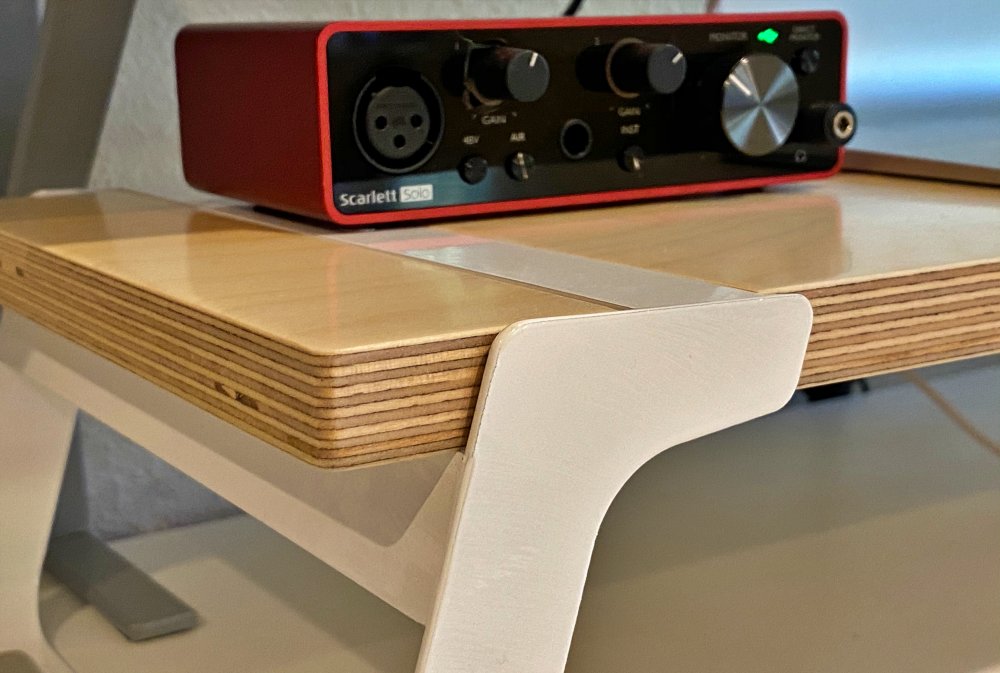 Although they could reduce the size of the shipping box by asking the user to attach those two screws.
It's expensive at $129, and yes, there are plenty of much cheaper options including building your own and others that are adjustable with other features. Fluidstance is betting that there are customers out there that like this clean look and uncomplicated design. Additionally, all the materials used to make the Raise are sourced near to their manufacturing and the entire product is designed and made in the US.
What I like
Clean aesthetic and premium materials
4.75″ height worked well for me
Appreciate the extra space underneath
What I'd change
It's expensive, but you like what you like
Would love to see an adjustable height version
Final thoughts
It's always challenging when products hit more of a subjective button. We're spending way more time at our desks as of late, and if the Raise Monitor Stand meets your size needs and hits your design language, it doesn't matter what anyone else thinks. You should like the way your desk looks and your setup should work for you.
Price: $129
Where to buy: Fluidstance
Source: The sample of this product was provided by Fluidstance