We use affiliate links. If you buy something through the links on this page, we may earn a commission at no cost to you. Learn more.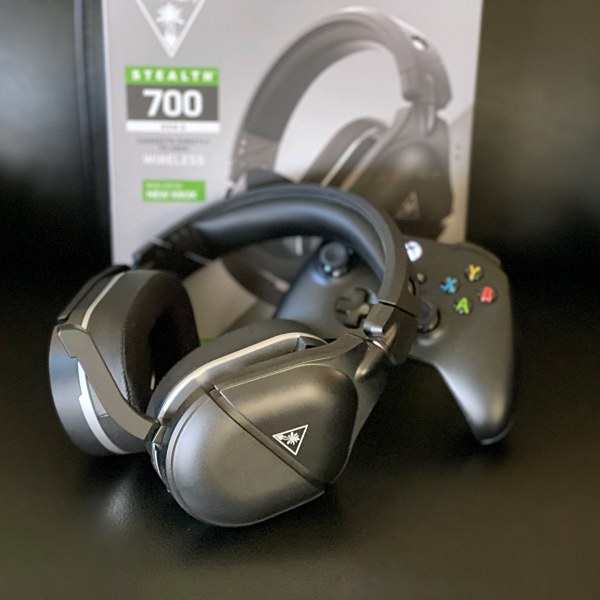 REVIEW – Turtle Beach recently released an updated version of its popular Stealth 700 wireless gaming headset, the Stealth 700 Gen 2. I received the Gen 2 Xbox edition for review a couple of weeks ago. This is my first pair of wireless gaming headsets, so I was eager to put them through their paces.
What is it? 
The Turtle Beach Stealth 700 Gen 2 is a premium wireless gaming headset compatible with the Xbox One and Xbox Series X.
What's in the box?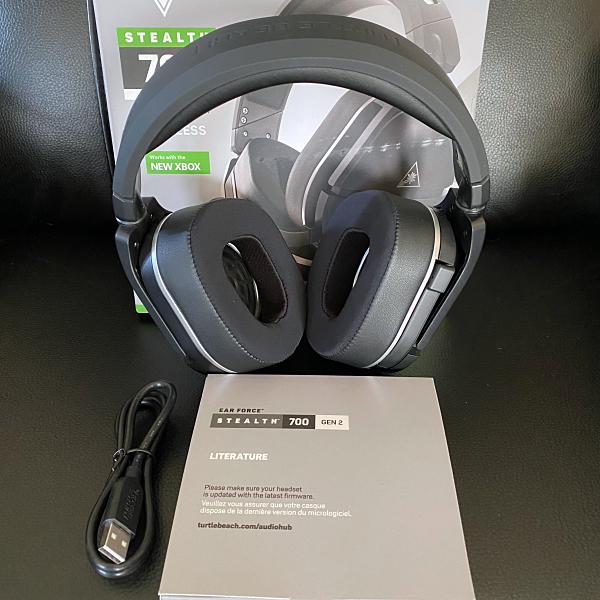 Turtle Beach Stealth 700 Gen 2 Gaming Headset

USB-C Charging Cable

Quick Start Guide

Turtle Beach Sticker
Hardware specs
Connections: Xbox One, Xbox Series X & Windows 10 devices with built-in Xbox wireless – Direct wireless connection
Windows 10 devices without built-in Xbox wireless – Requires Xbox Wireless Adapter for Windows (not included)
Speaker Frequency Response: 20Hz – 22kHz
Speaker Size: 50mm Nanoclear™ neodymium drivers
Battery: Rechargeable 1000mAh Lithium Polymer
Mic Design: Flip-up Omni-Directional
Ear-Cup Design: Over-Ear (Closed)
Ear Cushion Material: Synthetic Leather (Black) with Memory Foam Cushioning
Design and features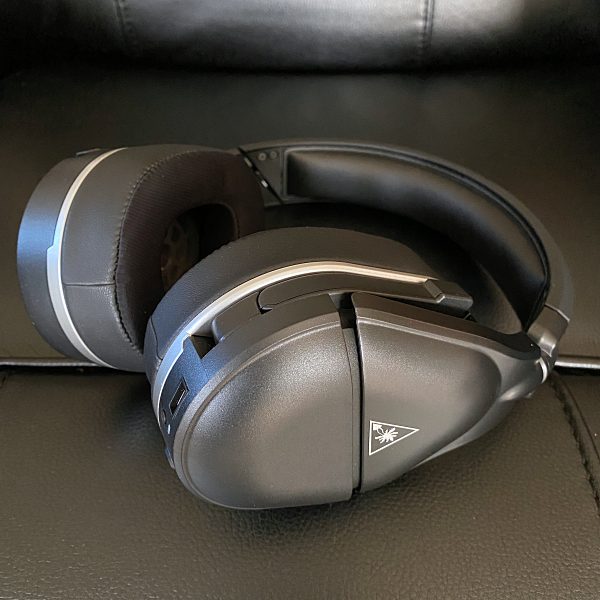 The first thing I noticed when taking the Gen 2's out of the box is that they feel like a premium headset. The build quality is good, and they just feel solid. And it has a clean design. 
The headband is metal reinforced, sturdy, and well padded. The ear cushions feature plush memory foam infused with a layer of Aerofit™ cooling gel (more on that later). The ear cups both pivot and swivel, providing maximum comfort.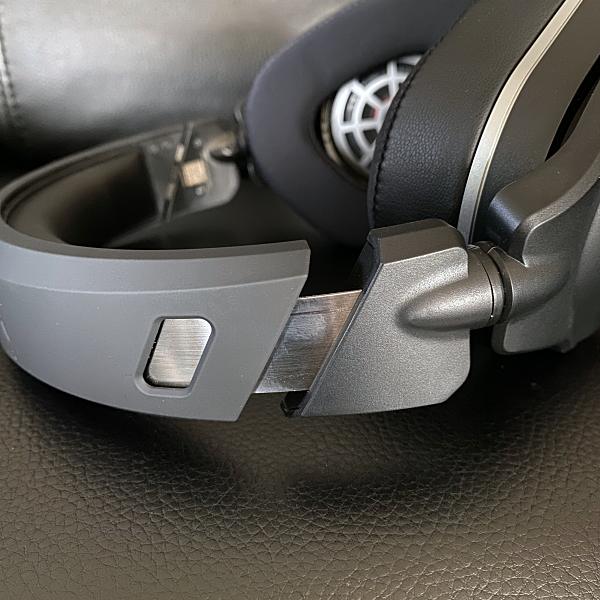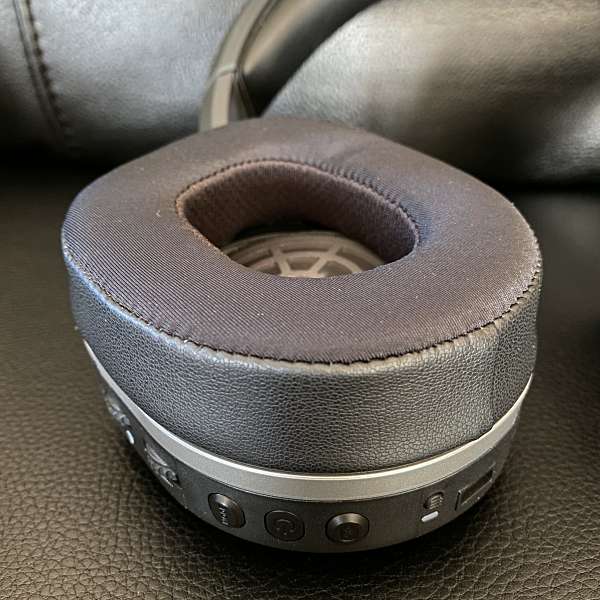 The volume controls, mode button, power button, Bluetooth (multi-function) button, and connect button are all located on the left ear cup. As is the LED indicator, USB C charging port, and the Gen 2's flip-to mute mic.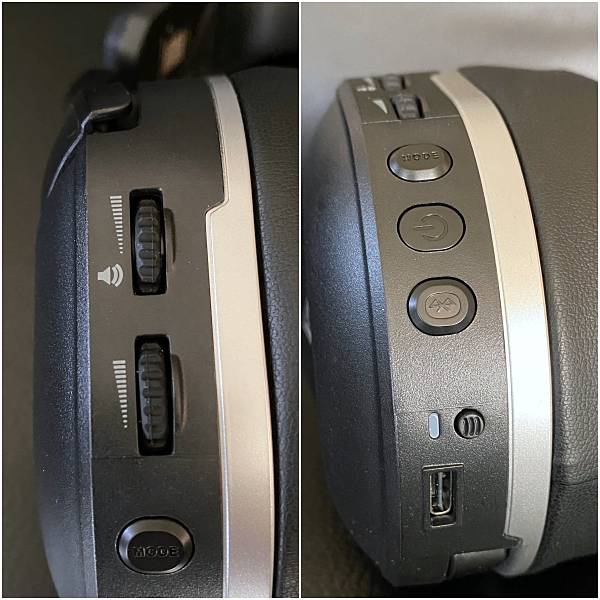 Setup
Connecting the headset to your Xbox is fast and easy. The headset connects wirelessly to the Xbox using the same Xbox Wireless technology used to connect the controller. Simply press the Enroll button on your console. Then, press and hold the Connect button on the headset. When the headset is connected, the LED indicator light will turn solid green.
The Gen 2 also has Bluetooth, allowing you to stream music or take a phone call while you're gaming. When using Bluetooth, you can use the Bluetooth Multi-Function button (which you used to pair the headset and device) to control your music and calls. I didn't use this feature a lot, but it does work well, and it is pretty cool.
The wireless connection, at least in my testing, is flawless. I never had any issues with sound dropout or lag during gameplay. I did experience some static while listening to music over Bluetooth, but nothing major. 
Audio Hub app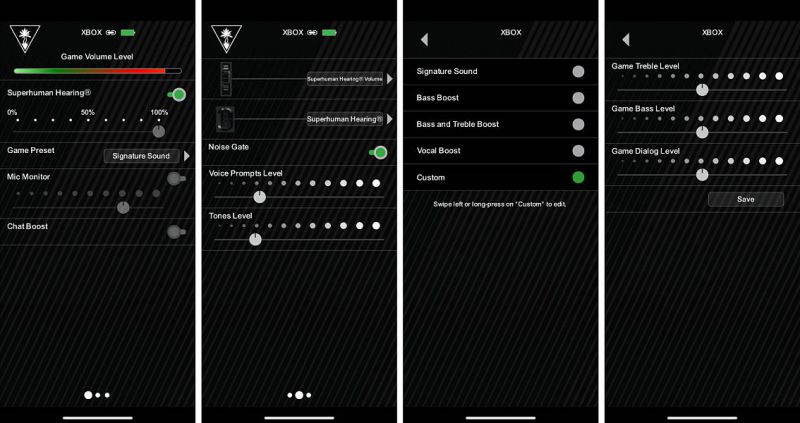 Speaking of Bluetooth, it also allows you to connect to the Turtle Beach Audio Hub app for IOS and Android. The app lets you update the headset's firmware, easily adjust your audio settings and program the mappable dial & button on the headset. The app also allows you to independently control game and chat audio to find the perfect balance for your gaming preference. I found that the app worked well, allowing me to tweak the sound settings of the headset. 
Fit and comfort
I found the Gen 2's to be extremely comfortable. They do run a little on the snug side, but they are in no way tight. However, my head is on the small side, so they may take a little getting used to if yours is larger.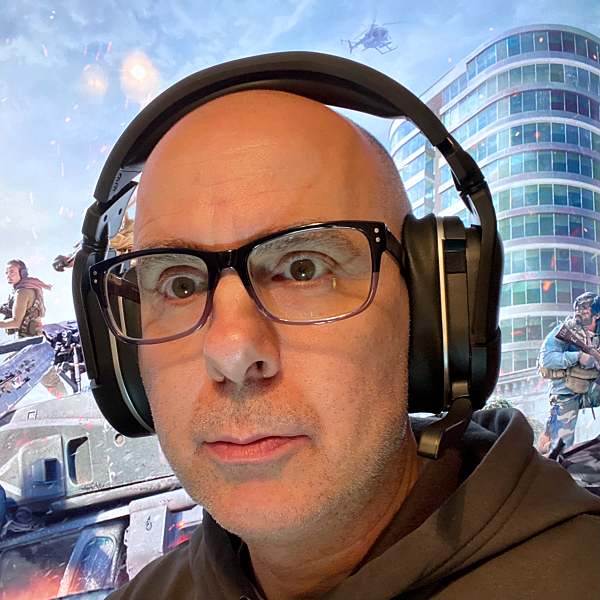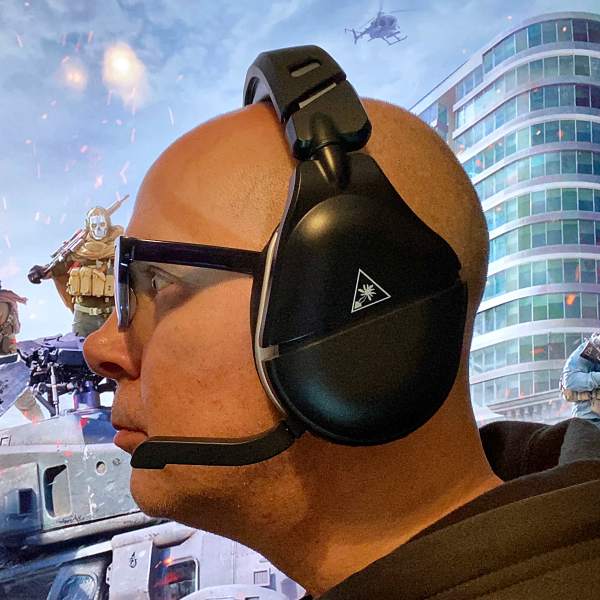 The Aerofit™ cooling gel-infused memory foam ear cushions are fantastic. They provide the perfect fit over my ears and never get too warm, even during long gaming sessions. They are also very glasses friendly. Turtle Beach's ProSpecs Glasses Relief System creates a small channel in the ear cushions that rests against your glasses, alleviating pressure. If you are like me and have to wear your glasses while gaming, you will appreciate this feature.
Overall, definitely a headset you can wear comfortably for hours at a time.
Sound quality
The sound quality in a word is excellent. The 50mm Nanoclear drivers deliver a crisp and accurate sound. The headset uses Windows Sonic which "delivers immersive virtual surround sound and precise, distortion-free 3D audio to bring your games, movies, and music to life." And man does it ever work. It feels like you have been dropped into the middle of whatever game you are playing. Both music and movies sound equally as good.
Another interesting audio feature is what Turtle Beach calls Superhuman Hearing. When this setting is turned on, it takes you further down the rabbit hole of in-game immersion. It magnifies the subtle ambient noises in a game, like an enemy's approaching footsteps. You can literally hear everything. It heightens the game playing experience, especially for first-person shooters and horror games. Superhuman Hearing can be toggled on or off using the mode button on the headset or inside the Audio Hub app. The sound level can also be adjusted from low to high.
The Gen 2 high-sensitivity flip-to-mute mic is another nice feature on the headset. The mic turns on when flipped down and can be muted by lifting it. I don't use it a lot while gaming, so I like that it seamlessly conceals into the headset design when flipped up to mute. When I did use it, I thought it sounded quite good.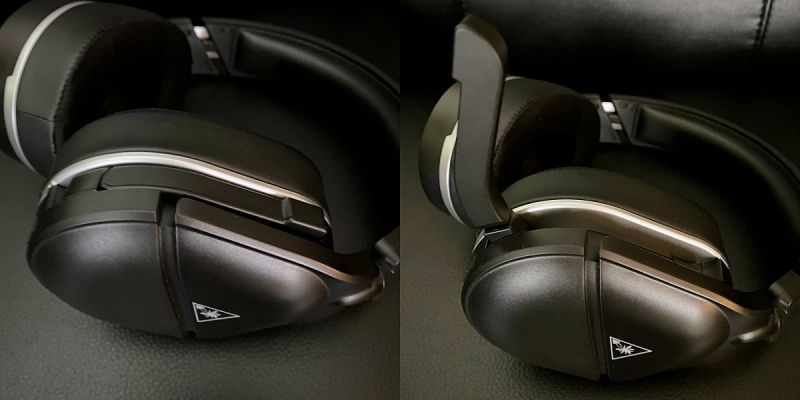 Battery life 
Turtle Beach states that battery life is 20 hours. I can't attest to that, but I can say that after using the headset for several hours, the battery percentage is still at a high level. And when the battery is low, recharging is simple with the included USB-C cable.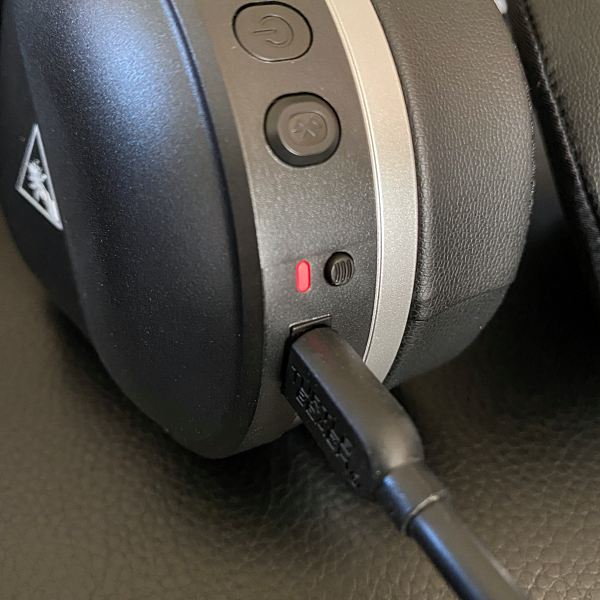 What I like
Solidly constructed

Comfortable

Great sound

Solid connection

Long battery life

Compatible with the upcoming Xbox Series X
What I'd change
The app could be more polished.
Final thoughts
The Turtle Beach Stealth 700 Gen 2 is everything you could want in a premium wireless gaming headset. It's well constructed, comfortable, has exceptional sound quality, and will be compatible with the new Xbox Series X. I don't think you will find a better wireless headset, especially at its price point.
Price: $149.99
Where to buy: Amazon
Source: The sample for this review was provided by Turtle Beach.