We use affiliate links. If you buy something through the links on this page, we may earn a commission at no cost to you. Learn more.

NEWS – When I think about my first smartphone from years ago and compare it to today's smartphones, I am always so amazed at how far technology has advanced. The smartphones of today are lighter, thinner, and so much smarter. Each time I get a new phone, it is so much more capable than the previous model, that I find that many days all I need to carry around with me is my phone, my wallet, and maybe a couple of additional accessories. Gone are the days when I need to carry a large laptop bag or backpack to ensure that I have everything I need.
So, I wonder if there is anything else that can be smarter about my smartphone!!
Enter the New iPhone 12 Lineup by Smartish. These cases integrate features like wallets, straps, loops, and phone grips, and feature names like Kung Fu Grip, Gripzilla, Wallet Slayer: Vol. 1, and Dancing Queen. Smartish also offers accessories like Sidecar, Dancing Queen Crossbody Strap No.9, Dancing Queen Side Piece, Prop Tart, Cable Wrangler, and Tuff Sheet.
Here are some examples: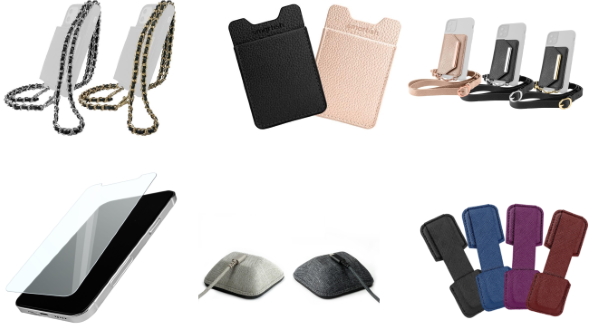 If you are intrigued about this new Smartish lineup, the items are available on Smartish.com and Amazon.com/smartish.