We use affiliate links. If you buy something through the links on this page, we may earn a commission at no cost to you. Learn more.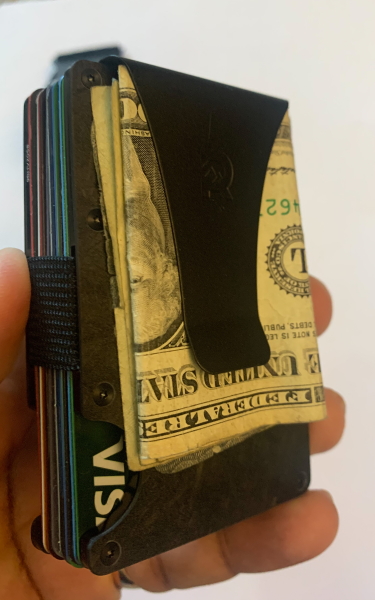 REVIEW – For the past few years I have purchased and tried several wallets all in an effort to find a small, compact, and easy to access wallet that could carry enough of my various credit cards and cash. About a year ago I was certain I found the right one until one day when I visited a large store and it seems that someone scanned my wallet while I was in line in the crowded store. Of course, I then had to deal with fraud and canceling that card. I am still looking for a similar wallet but with RFID protection. Let me see if the Ridge Wallet will work for my EDC.
What is it?
The Ridge Wallet is a slim, RFID-blocking wallet with a simplistic design. It is guaranteed for life.
What's in the box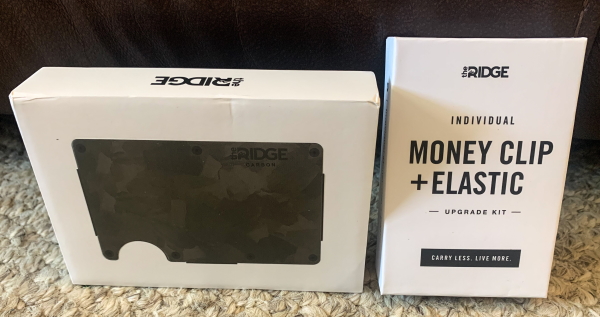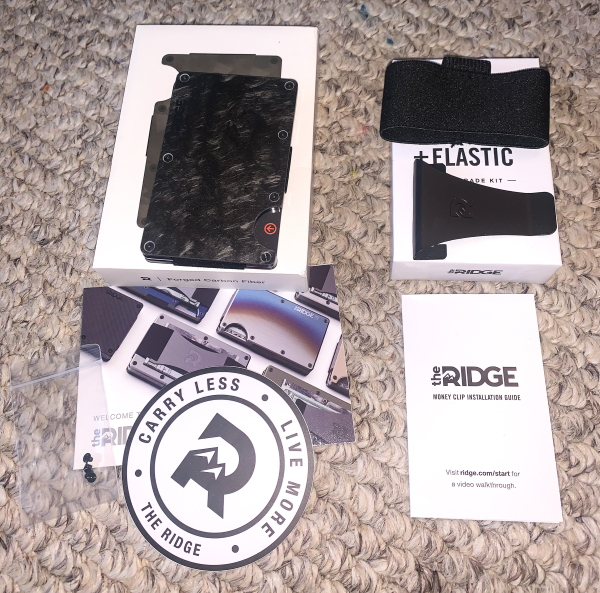 1 x Ridge Wallet
1 x Elastic Money Band
1 x Money Clip
1 x Screwdriver
1 x Pack of Extra Screws
Design and features
The Ridge Wallet is a simple design with 2 sides made of materials that they offer (in this case it is Forged Carbon), and an elastic band that creates the flexibility to hold your credit cards. There is an option with an outer elastic band for holding cash and that band can be replaced by a different elastic band and a money clip. The sides are constructed so that they provide RFID blocking.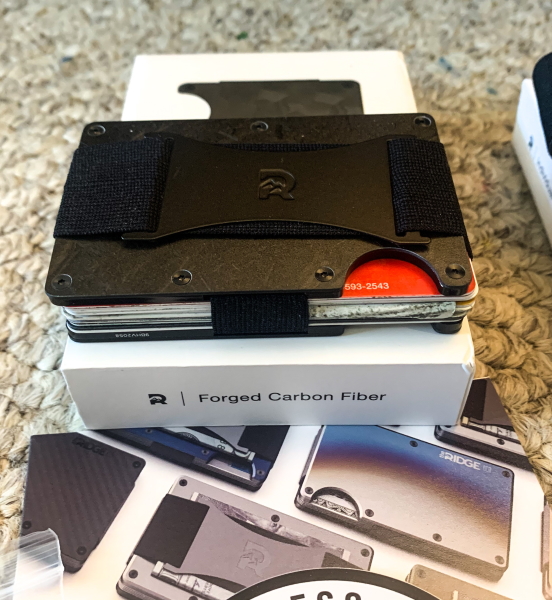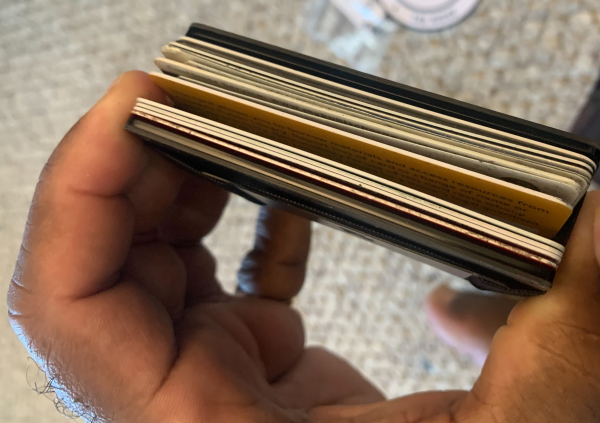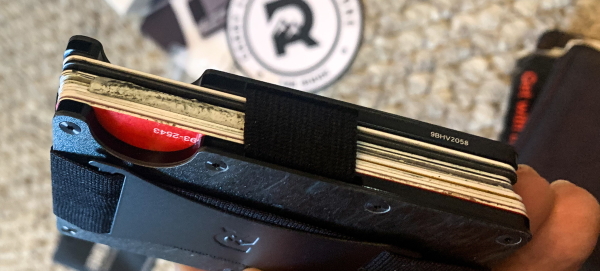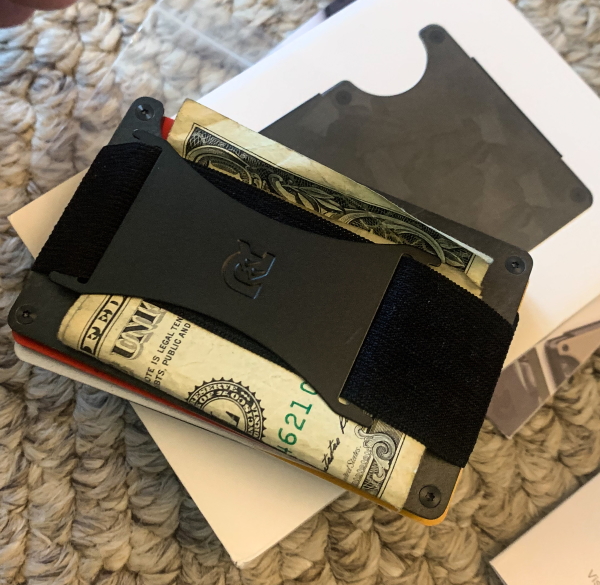 Function
The design of this wallet uses an elastic band to securely hold your cards between the two sides. It does hold the cards securely and I have never experienced any cards falling out. The elastic band also has a bottom strap that keeps the cards in the wallet, and the sides have a cutout that allows you to easily grasp the cards to retrieve them.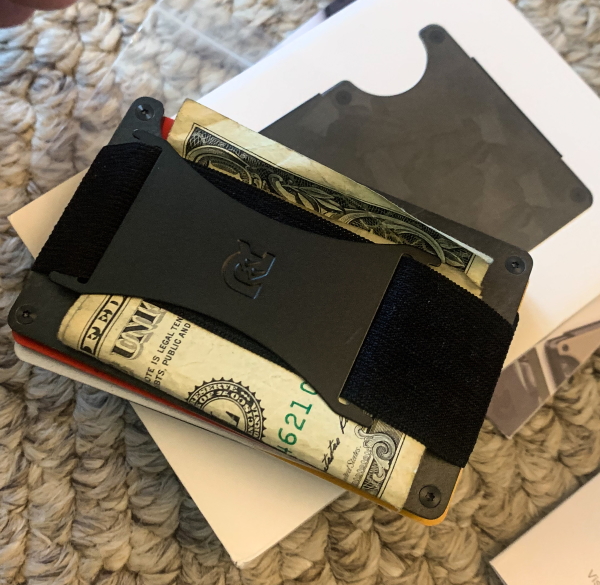 The wallet can be easily taken apart by removing the tiny screws, and it is very easy to swap out the elastic money band for the money clip. The screwdriver is included.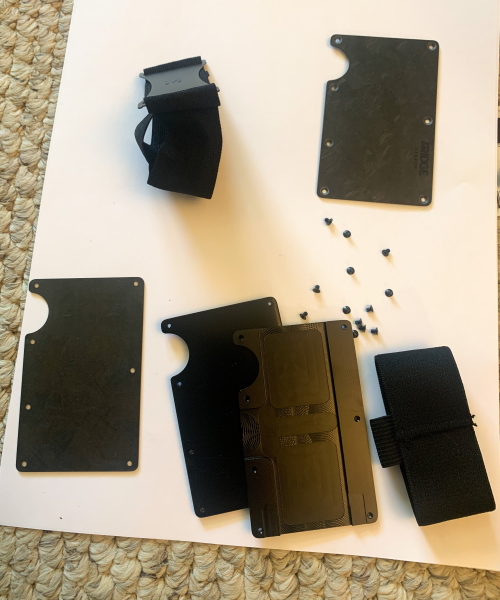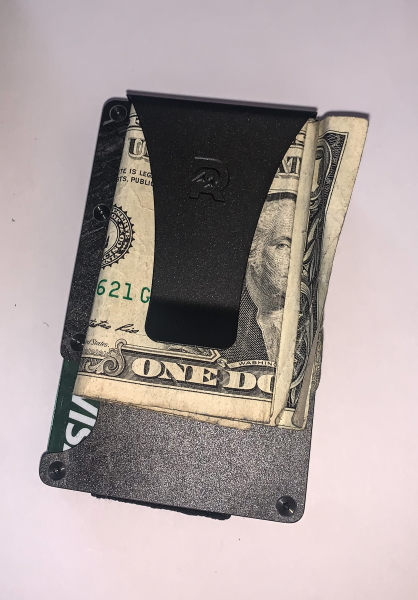 What I like
The simple and compact design
The various material and design options
The option of a money strap or clip
The RFID protection
What I'd change
For my personal use, I would like it to be able to hold a few more cards without a struggle. But this is strictly just for me and not a flaw
Final thoughts
The Ridge Wallet design takes a bit of getting used to, but once I did, it has remained in my pocket. The easy of removing my cards and safely carrying my money all in a small compact package has worked well for me. That along with the RFID protection make it a winner for me.
Price: $125.00
Where to buy: Ridgewallet.com and Amazon
Source: The sample for his review was provided by Ridge Wallet.