We use affiliate links. If you buy something through the links on this page, we may earn a commission at no cost to you. Learn more.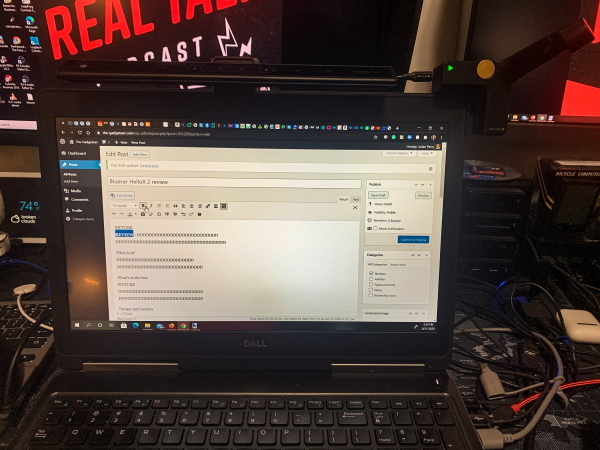 CROWDFUNDING REVIEW – Life these days during the Covid-19 pandemic has changed quite a bit, and my workdays include many hours in front of my computers working on tasks and projects for my 9 to 5 job as well as my Podcast, photography, etc. I continuously look for ways to make every process easier. My main powerhouse custom-built laptop is a few years old and did not come with a touchscreen which I feel would be quite helpful for some of my daily workflows. I now have the chance to review the Bluever HelloX 2 which is a simple gadget that promises to turn my screen into a touchscreen. Let's see if it actually works!!
What is it?
The HelloX 2 is an easy-to-mount and simple-to-use peripheral that is used on any standard desktop monitor or laptop to instantly transform it into an interactive touchscreen with extra functionality. With the help of its built-in camera and infrared light bulbs, HelloX 2 detects your moving finger towards the monitor and translates it into touch and drag mouse actions with high accuracy and no latency. It makes your work and fun more efficient and engaging.
What's in the box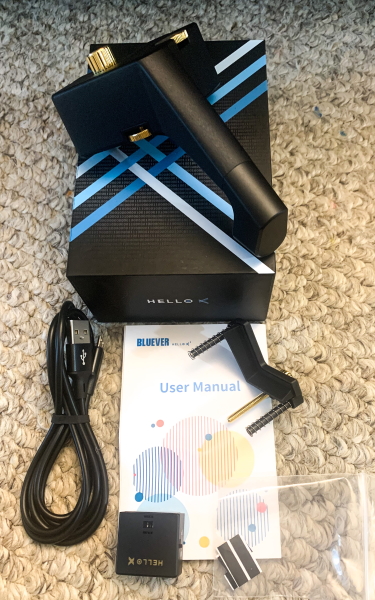 1 x HelloX
1 x Detector
1 x USB Cable
1 x Silicone Pad A
1 x Silicone Pad B
1 x Back Clip A
1 x Back Clip B
Design and features
Specifications
Size: 86 x 86 x 100mm
Weight: 98g
Support Monitor Size: 10″ to 27″
Support Monitor Thickness: 1mm to 28mm
Support Device: Desktop and Laptop Monitor
Touch Accuracy: 2mm
Touch Durability: Unlimited
Power Supply Interface: USB
USB Cable Length: 1.5M
Features
Make Any Screen A Touchscreen

Desktop Monitor & Laptop
MAC OS & Windows
One-Size-Fits-All
USB Plug-&-Play
Easy-To-Mount
High Accuracy
Support Whatever Opaque Tools to Touch
This device has a clamp with 2 adjusting screws on one end. In front of the clamp, there is a sensor.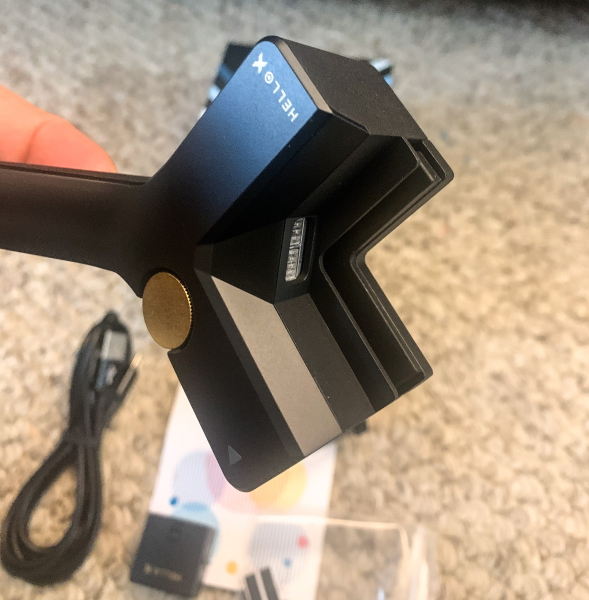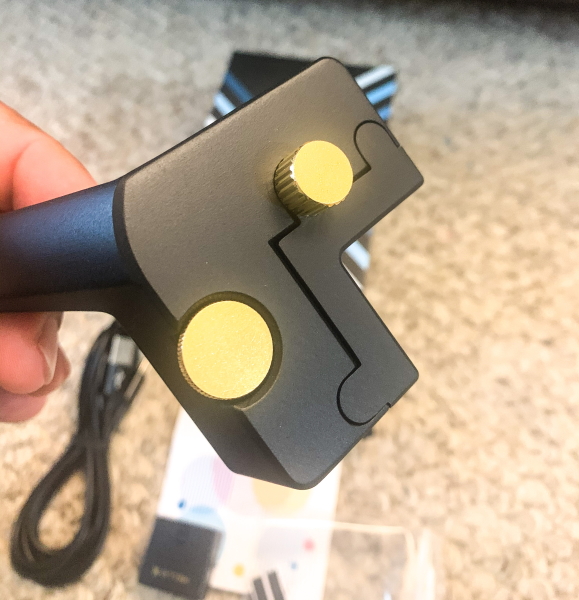 The photos below show the two sensors on this device, a camera, and an infrared light emitter.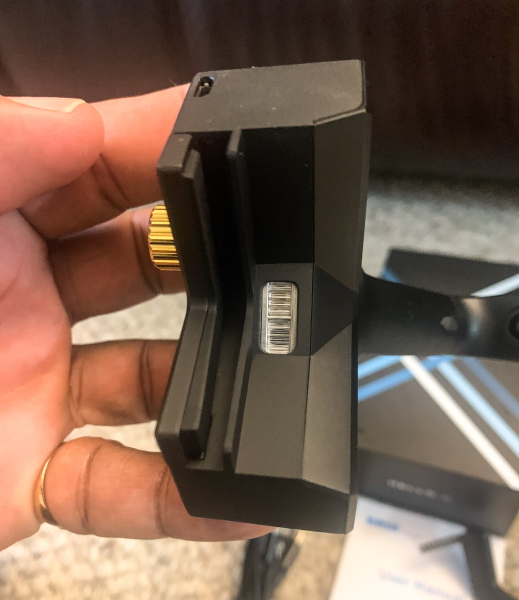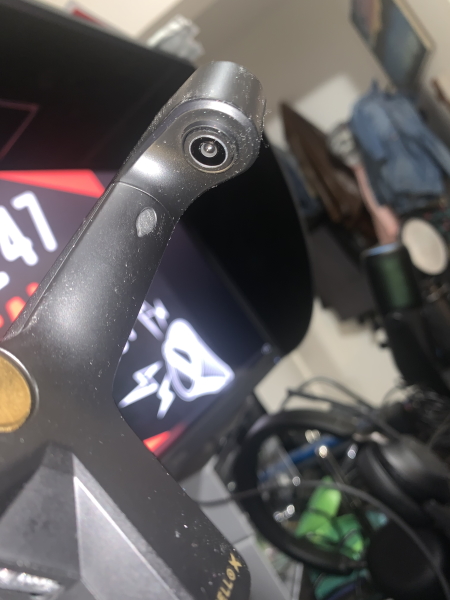 In order to calibrate the device, the Detector below is used and placed on the screen during the calibration process.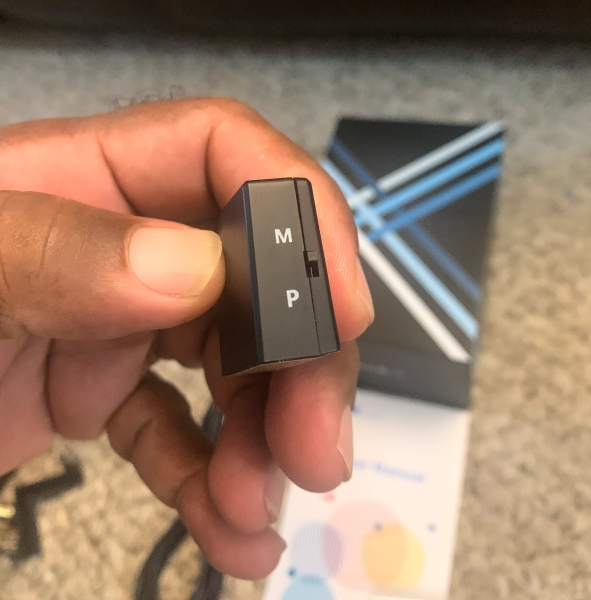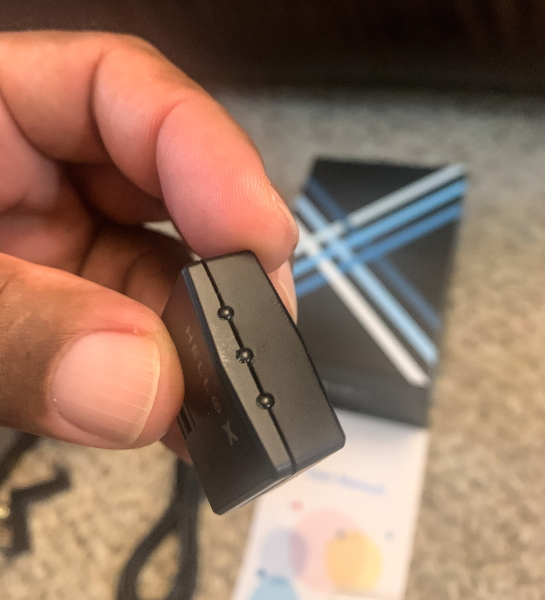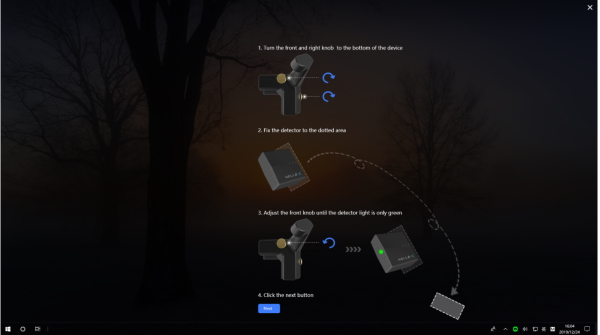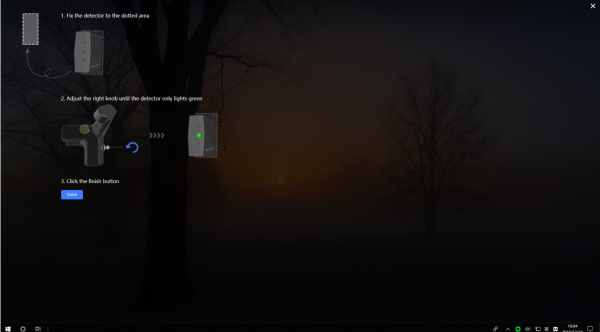 Performance
According to the manufacturer: "Hello X2 works on displays with a maximum thickness of 40mm and can be adjusted between 1 to 28mm. It also comes with a removable soft grip which allows for a secure and scratchless attachment to your monitor
Hello X2 is configured with a camera and infrared light emitter. Any disturbances towards the invisible laser web caused by the movement of your finger in front of the computer screen will be detected by the camera and translated into accurate and immediate cursor movements and mouse actions."
When you first attach the device and plug in the USB cable, the LED indicator is red. You then download and install the software and follow the steps to calibrate. The calibration process is pretty simple (See above in Design and features). I made the mistake of leaving a light bar attached to my screen during the calibration process and became frustrated when it was not successful. I soon realized that the light bar was blocking the sensor on the HelloX. Once I removed it all went well, and after calibration, I was able to reattach the light bar and now everything works.
Red light: Indicates HelloX is in disabled status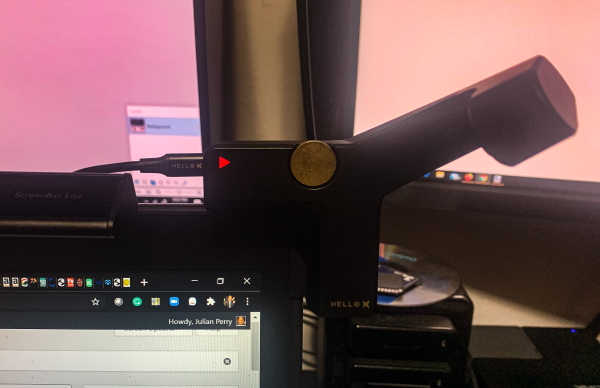 Never miss one of our posts again. Sent MON, WED, and FRI with the latest gadget reviews and news!
Yellow light: Indicates HelloX is in sleep status (My laptop is always set to always-on, so I have not experienced this status)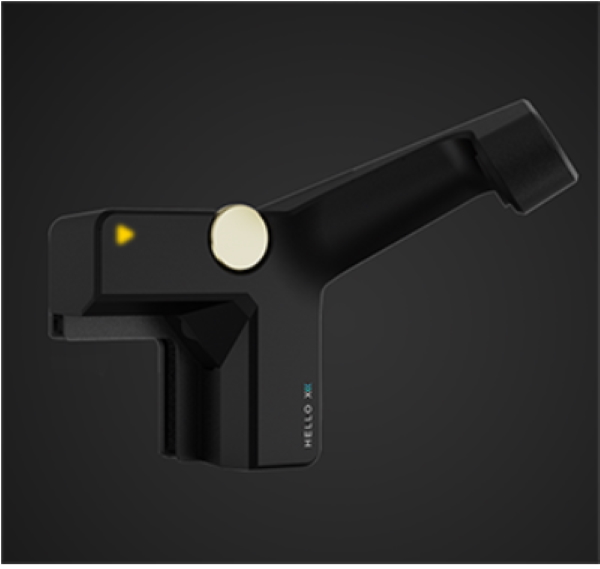 Green light: Indicates HelloX is in normal operating status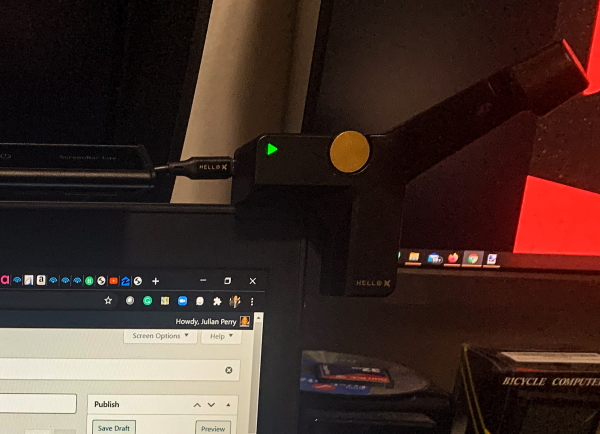 The following video shows the touchscreen working.
What I like
The setup is simple
It is USB powered.
It works consistently and with pretty good accuracy
What I'd change
Noting that I can think of at the moment
Final thoughts
Many years ago, I purchased a device from Kickstarter that promised functionality somewhat similar to this HelloX. That device turned out to be a loser and my investment was a loss as well. When I heard of this device that promised the same touchscreen capability, I was very skeptical and I was very sure that it would fail the test. Well, I am happy to say that I was wrong, and so far, this device has been working quite well for me.
Price: On Kickstarter from $69
Where to buy: Kickstarter 
Source: The sample for this review was provided by Bluever