We use affiliate links. If you buy something through the links on this page, we may earn a commission at no cost to you. Learn more.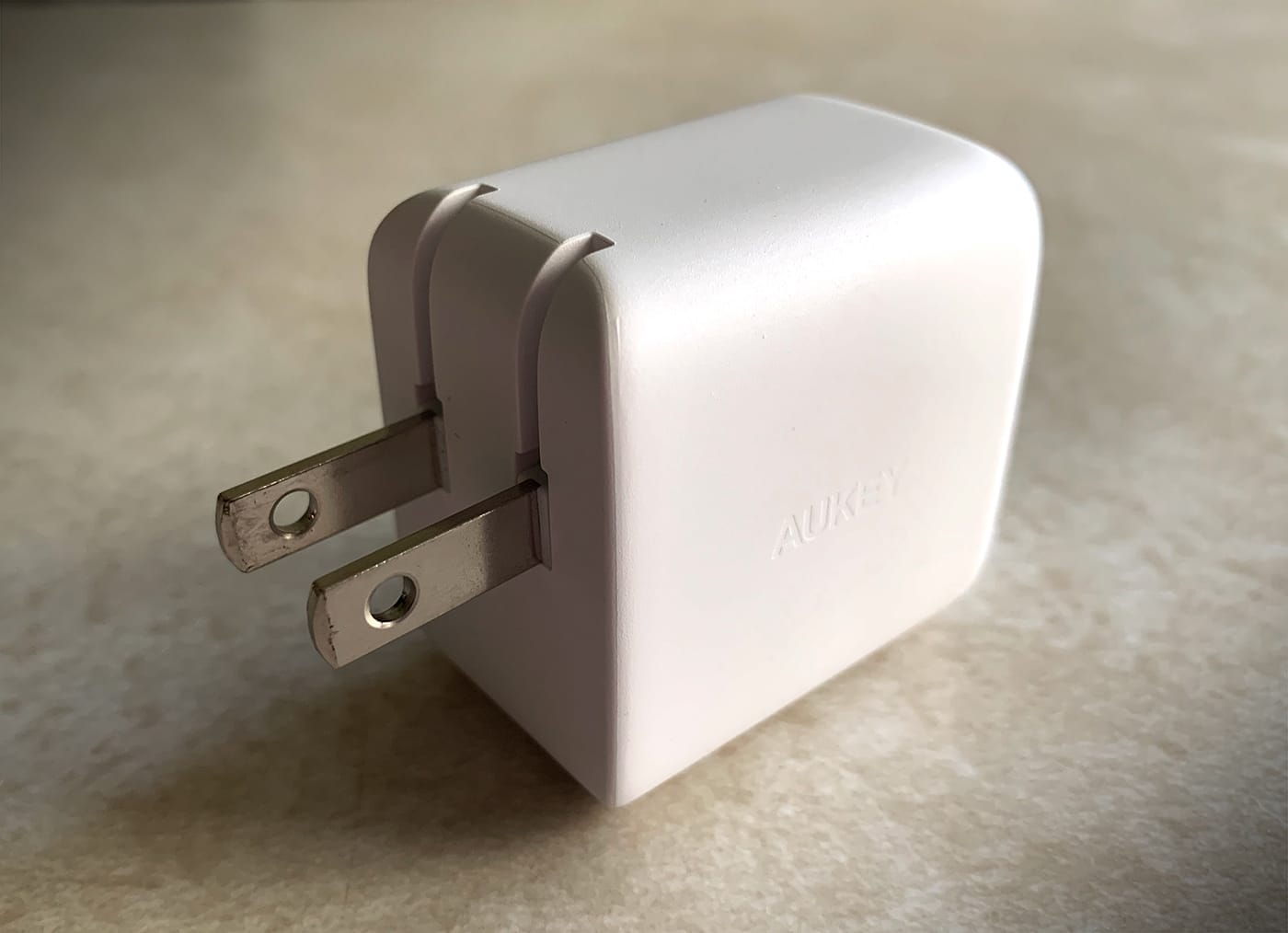 REVIEW – If there's one thing working from home has taught me, in being able to sit anywhere and work, it's that you can never have enough wall chargers. AUKEY's Omnia PD Wall Charger is the perfect portable solution for keeping my laptop topped up.
What is it?
The Omnia PD Wall Charger is a small, streamlined 61WD USB 3.0 Power Delivery wall charger, compatible with USB-C devices that support USB PD.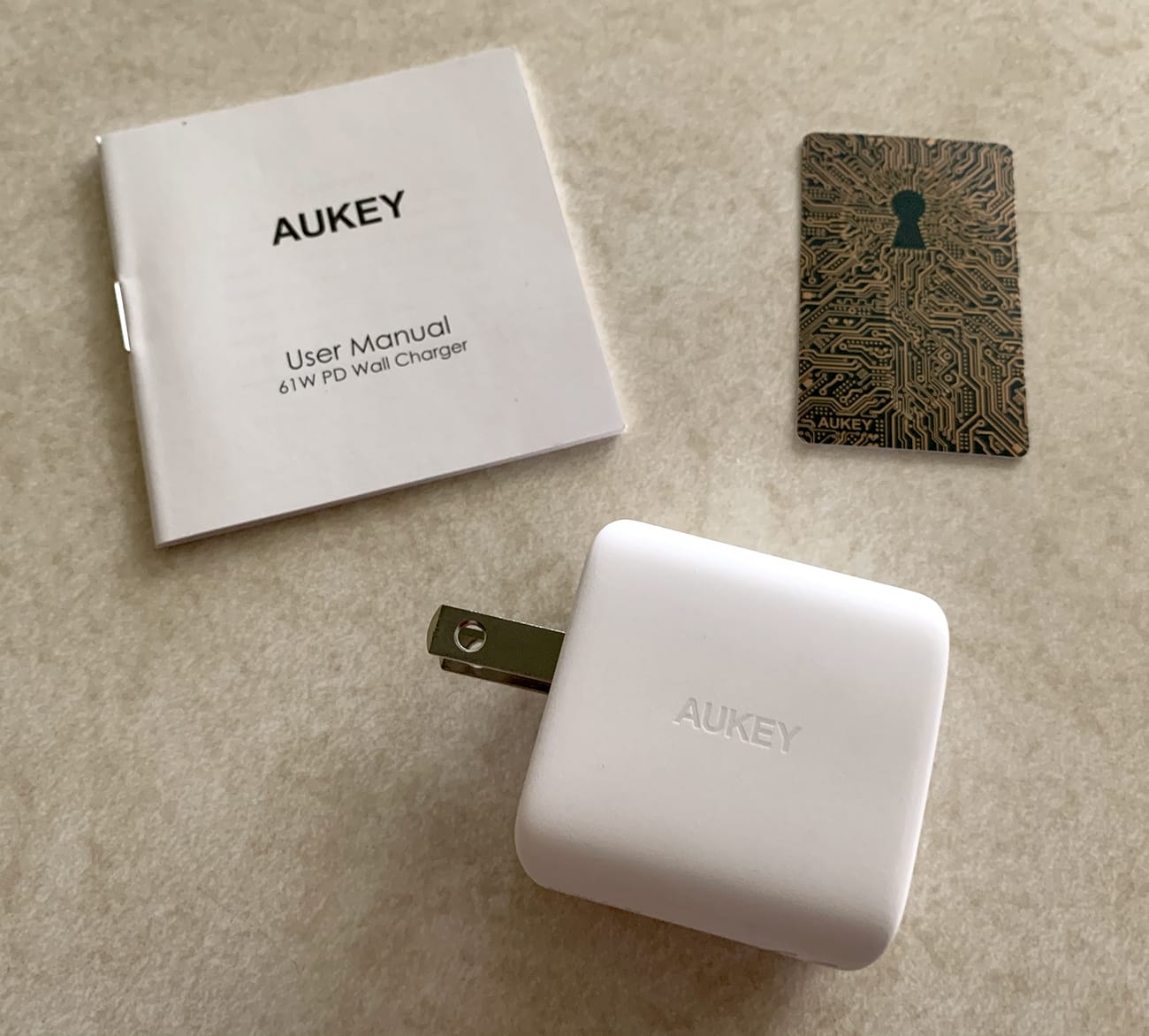 Hardware specs
Input: AC 100–240V 50/60Hz 1.5A
USB-C Output: (Power Delivery 3.0) DC 5V 3A, 9V 3A, 12V 3A, 15V 3A, 20.3V 3A
Max Power Output: 61W
Dimensions: 45 x 45 x 30mm / 1.77" x 1.77" x 1.18"
Weight: 92g / 3.25oz
Advanced GaN power chip dramatically improves charging efficiency to over 95% and keeps the internal components cool
Also works with iPhones, iPad Pro, Nintendo Switch, and other compatible USB-C devices
Design and features
The first thing I did after unboxing the Omnia Wall Charger was to compare to the standard 61W charger that came with my MacBook Pro. At around 65% the size of Apple's charger, AUKEY's Omnia felt absolutely minuscule in comparison. Or perhaps Apple's felt gargantuan. In any case, the difference is amazing.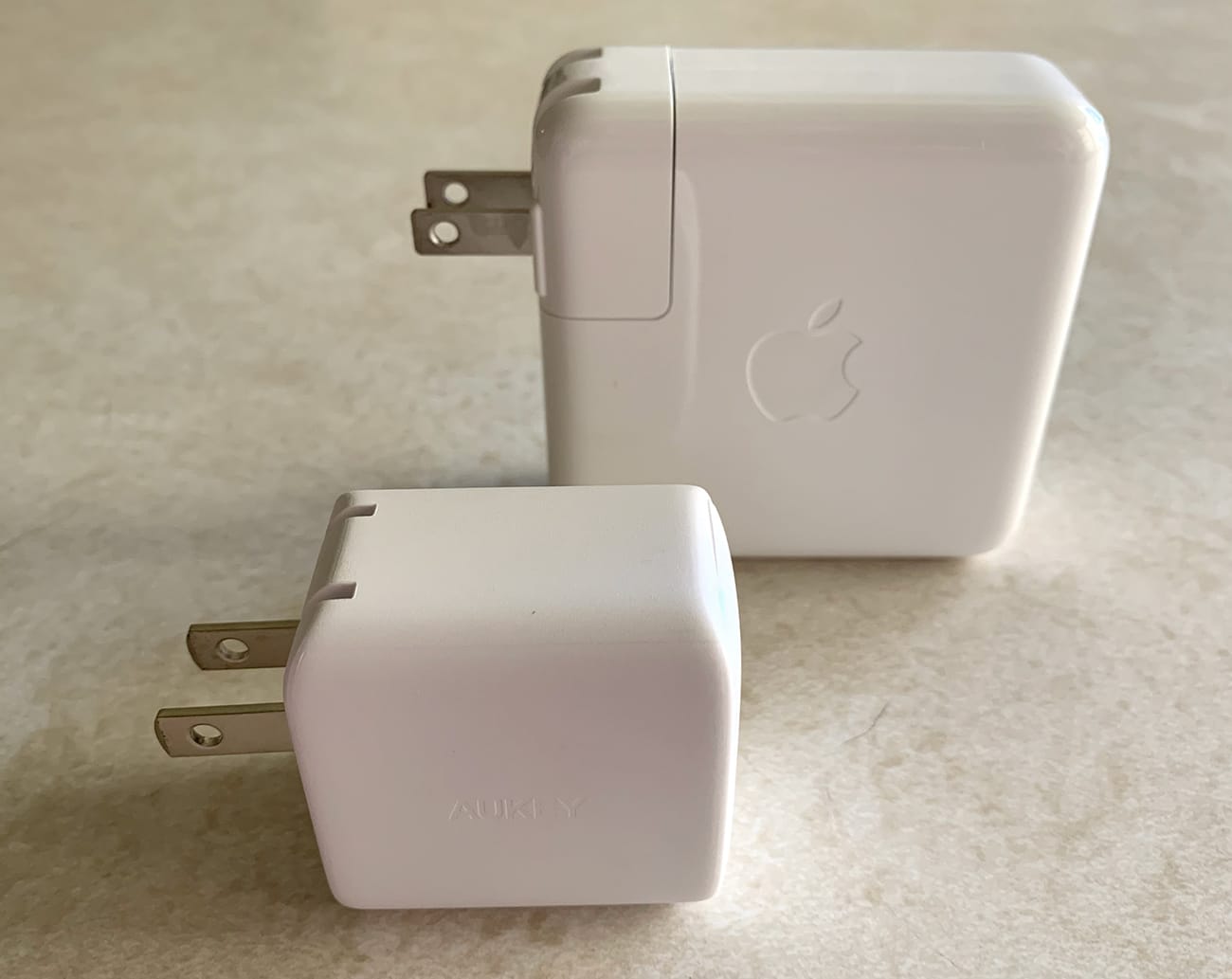 The Omnia charger is a solid little piece of kit. It's small, dense and feels like every micron of space was utilized.
While there is only one USB-C port on the charger, it uses fast-charging Power Delivery 3.0 technology to pump out as much power as it can. It charged my MacBook Pro's battery from around 20% to 100% in a little over an hour.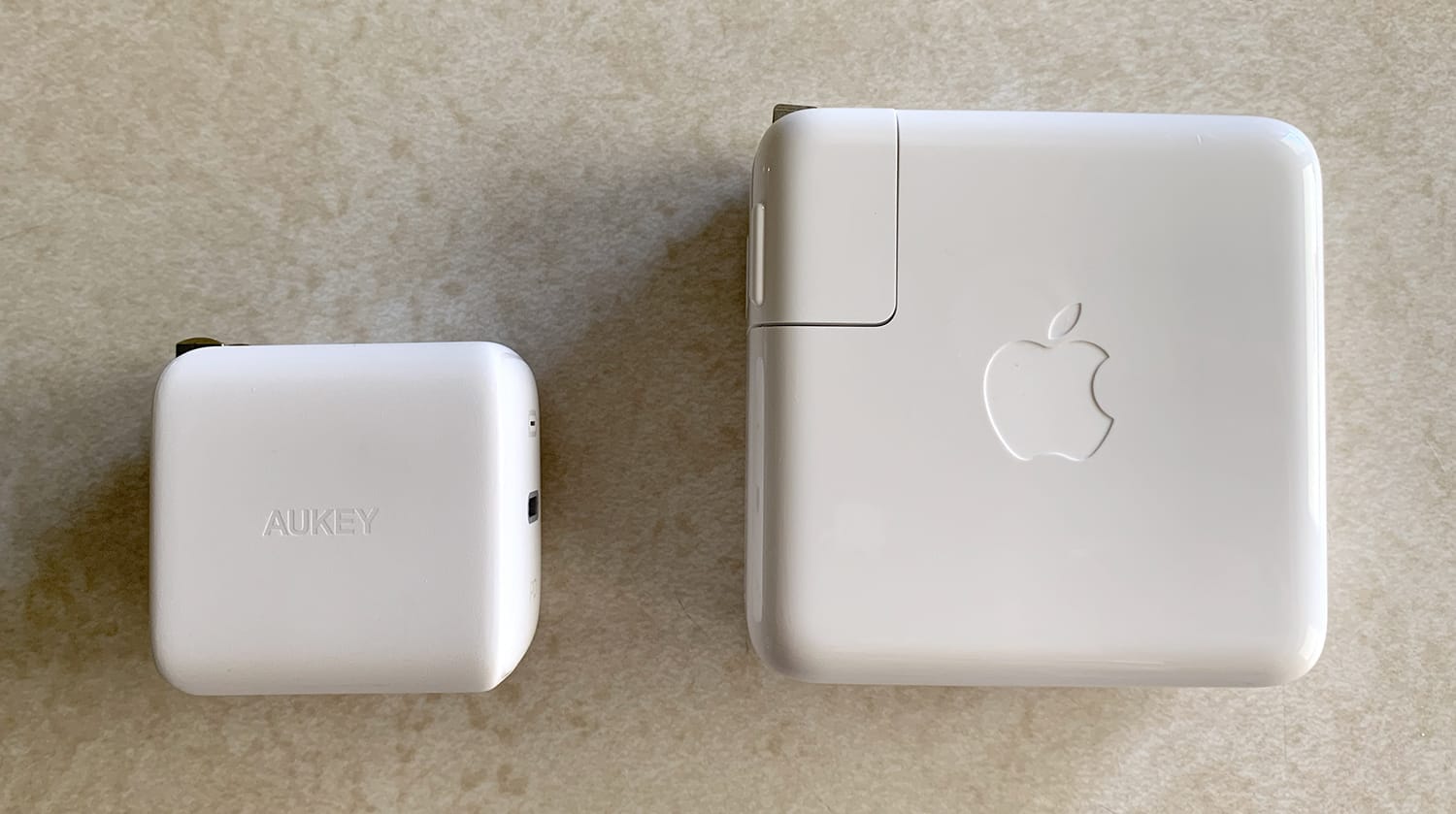 Built-in safeguards prevent overcharging or excessive current, so I've been using the extra charger with my Switch, Bluetooth game controller and my wife's Pixel phone.
If I had one very slight knock against the charger, it's the inclusion of a very slim LED light on the face of the plug. I've never been a fan of lights on things for little to no reason. It's not overly bright, but it's also not really necessary, either, as a means of letting you know that it's plugged in.
Never miss one of our posts again. Sent MON, WED, and FRI with the latest gadget reviews and news!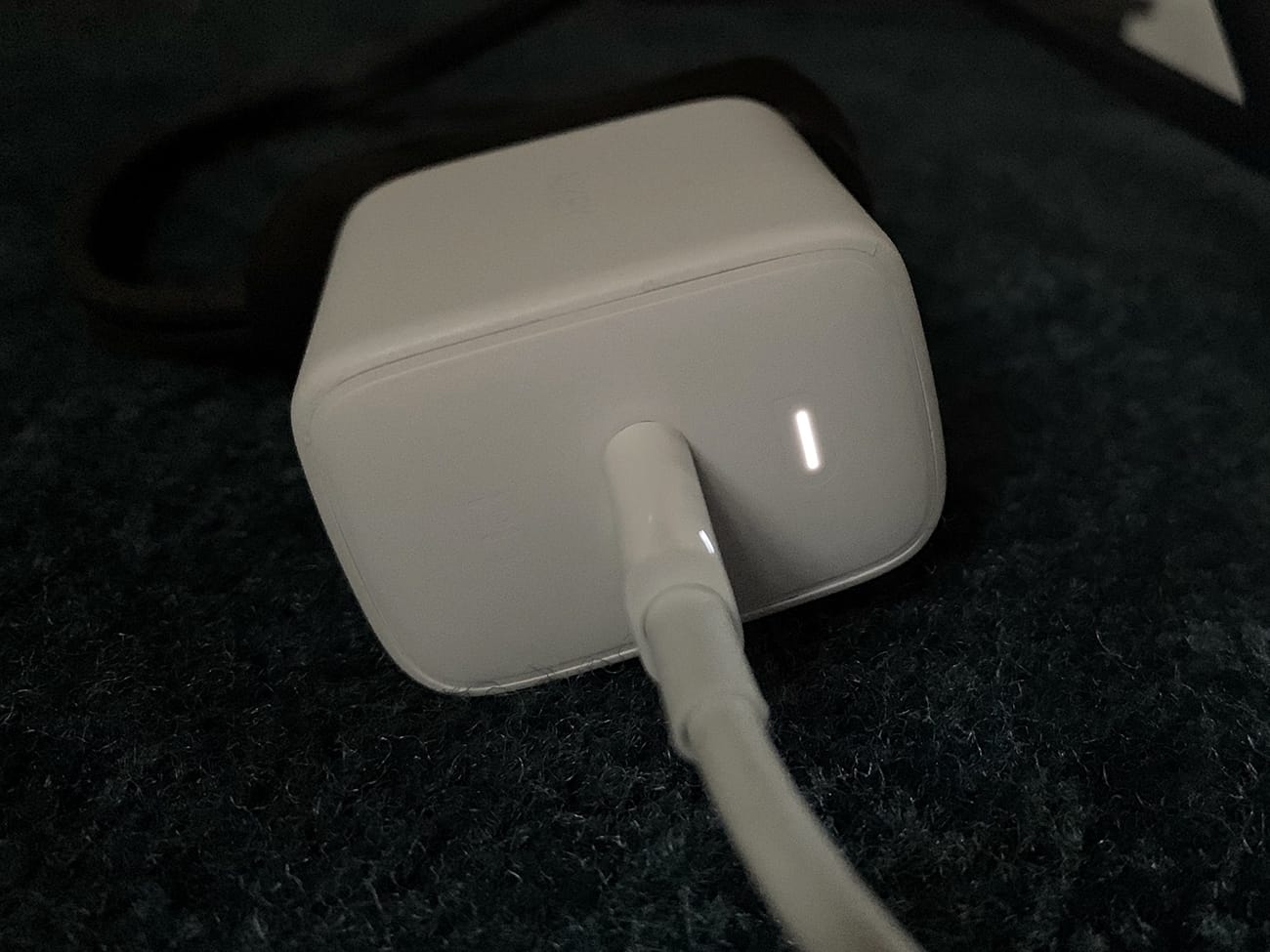 This is such a small criticism, though. This is a brilliant charger. And at 61W, it's probably going to be enough juice for your power-hungry laptops or gaming devices. (And if it's not, they have a 100W version, too!)
What I like
It'll charge all your USB-C devices, quick
Much smaller than Apple's default MacBook charger
What needs to be improved
Not a fan of LED lights, but that's such a tiny criticism
Final thoughts
AUKEY's wall charger is brilliant. Small, imminently portable, and a great addition to your travel kit or extra charging port.
Price: $29.99
Where to buy: You can pick up an AUKEY Omnia 61W PD Charger on Amazon.
Source: The sample of this product was provided by AUKEY.