We use affiliate links. If you buy something through the links on this page, we may earn a commission at no cost to you. Learn more.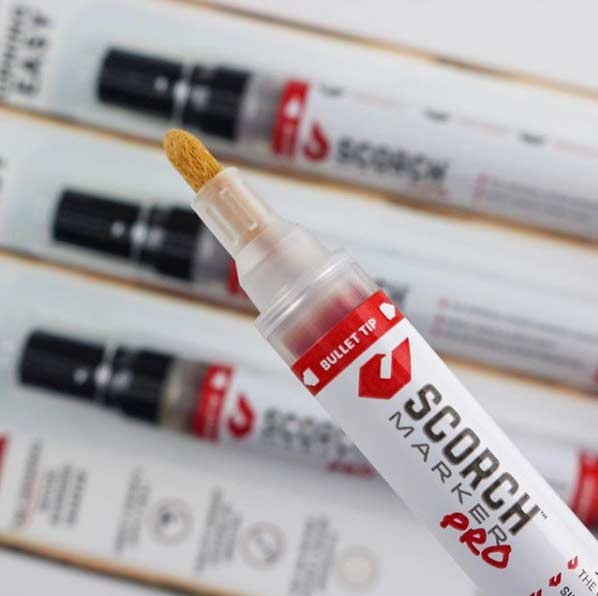 NEWS – I'm an avid doodler/wannabe artist/stationery addict. So I'm always surfing for cool new notebooks, pens, and markers. Imagine my surprise when I stumbled upon Scorch Markers which let you do pyrography without a wood-burning tool.
If you're not familiar with pyrography, it's an art method where you use an electric "pen" to burn designs into wood. The problem with the woodburning tools (for me) is that I find it hard to do detailed work because the burners feel clumsy to hold.
Enter Scorch markers, which look like a felt-tip pen but are a chemical wood-burning marker that you use to draw on wood and then using a heat gun, heat the drawings to make them burn into the wood like you had used an actual wood-burning tool.
If you want to give these markers a try, you can buy one for $16.99 and packs of 3 for $39.99 from scorchmarker.com and Amazon.