We use affiliate links. If you buy something through the links on this page, we may earn a commission at no cost to you. Learn more.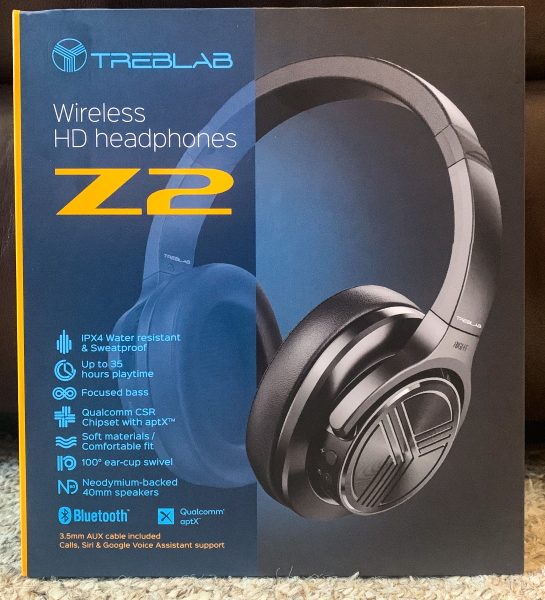 REVIEW – As I continue to enjoy the opportunity to test and review headphones with similar features, I am still looking to find the perfect fit for my daily listening needs. As many of you would know from my reviews, I like to watch videos, listen to music, and attend webinars and Zoom meetings, etc. I have been spending a lot of my TV time in front of my iPad and doing so requires me to use noise-canceling headphones to block out the surrounding noise and at the same time to not disturb anyone with the sound from my tablet. Let's now take a look at the Treblab Z2 Headphones.
What is it?
The Treblab Z2 Headphones are closed-back over the ear headphones that feature a microphone, Bluetooth 5.0, Active Noise Cancelling (ANC), and a built-in battery with up to 35 hours of battery life.
What's in the box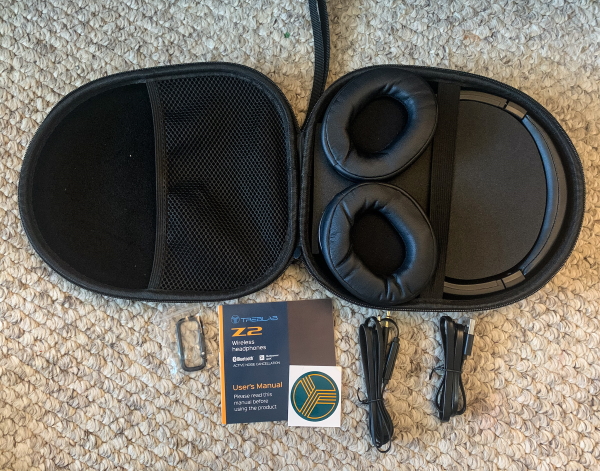 1 x TREBLAB Z2 Wireless Headphones
1 x Carrying Case
1 x 3.5mm Audio Cable (AUX)
1 x USB/Micro USB Charging cable
1 x User Manual
Design and features
Features
NEW LEVEL OF SILENCE & FLAWLESS CONNECTIVITY: Discover the power of Active Noise Cancelling technology and Bluetooth 5.0 aptX codec providing a high-end listening experience. While working out, Z2 Bluetooth over-ear headphones provide total comfort, block out loud and annoying music at the gym, and let you focus on fave tracks and workout.
BEST WORKOUT HEADPHONES W/ WIRELESS CONVENIENCE: Whether you're running outside or on a treadmill, lifting weights or playing basketball, Z2 Bluetooth workout headphones help you concentrate on results by joining music and sports. IPX4 water-resistant & sweatproof, these wireless running headphones survive intense fitness sessions.
UP TO 35H PLAYTIME & QUICK CHARGE: Z2 wireless gym headphones allow enjoying music all day long and more & one single charge is enough for many visits to the gym. Available wireless and wired options serve any lifestyle, while wired you can listen to fave tracks non-stop. The 3-hour quick charge saves you significant time.
ULTIMATE COMFORT WITH EVERY MOVE: Z2 over-ear Bluetooth headphones are designed to transform your gym experience. Premium, ultra-soft materials mold to the natural shape of your ear for a custom fit. With skin texture, swivel ear-cups put no pressure & don't warm the ears. Weighing 0.53 lb, Z2 comes in a portable case for increased mobility.
VOICE ASSISTANTS & HIGH-QUALITY CALLS: Z2 wireless sport headphones have a built-in mic & сVc 6.0 technology for calls. Easy button controls, incl ANC & Voice Assistants like Siri, Google Assistant, Alexa – for complete freedom of movement & full focus on exercising. Combine work and workout hands-free with Z2 wireless Bluetooth headphones.
Specifications
Bluetooth 5.0
Active Noise Cancelling
Neodymium 40mm speakers
Soft materials
35 hours playtime
IPX4 Waterproof
Siri/Google voice assistants
These Treblab headphones are all black and come with a carrying case that is semi-hard and it has a pocket for cables and manuals. The outside of the earcups has a design and a somewhat shiny surface. The inside of the earcups are well padded and the headband is padded.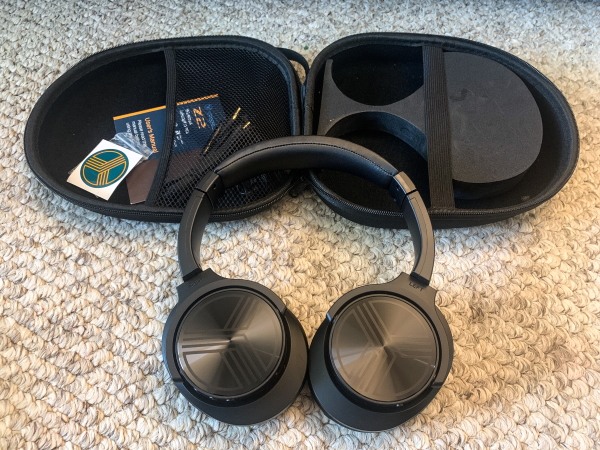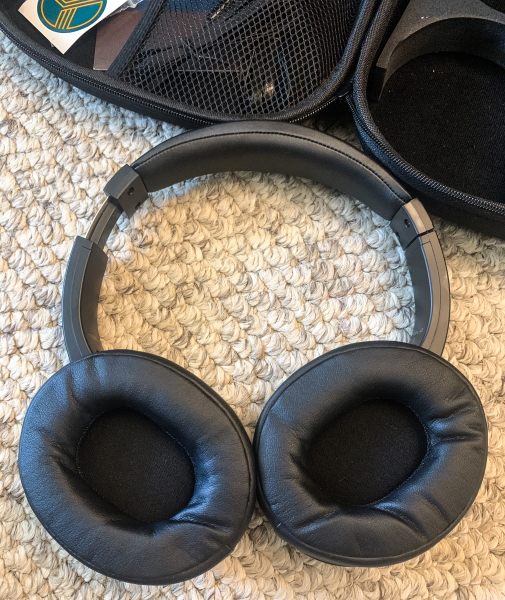 The controls for these headphones are around the edges of the earcups. All of the controls are around the edge of the right earcup with the exception of the noise canceling function that is on the edge of the left earcup. The functionality of the controls is shown in the last illustration below.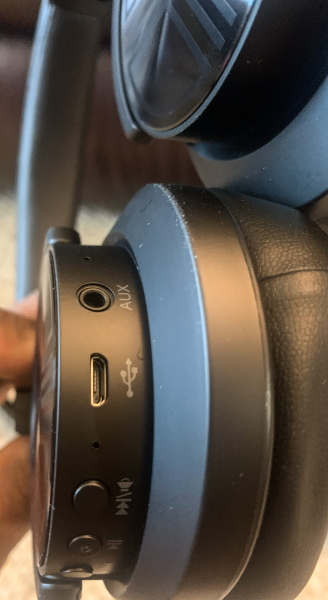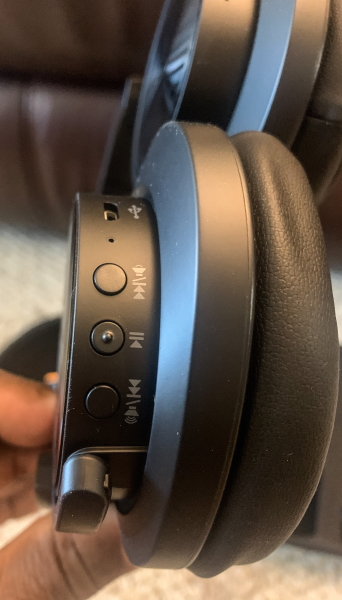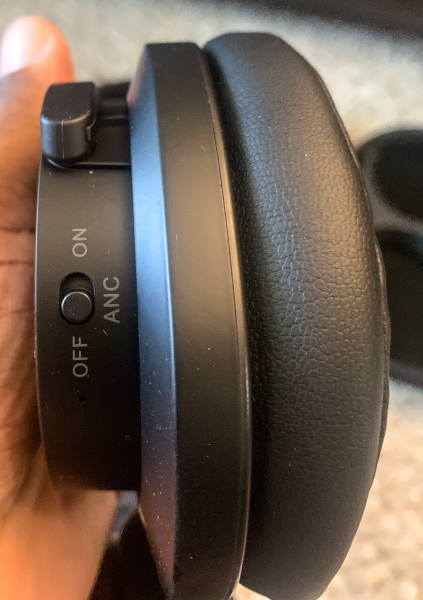 The brand name is on the top of the headband, and the correct side for wearing is indicated on the inside of the headband above each earcup. The adjustable headband slides on a metal band.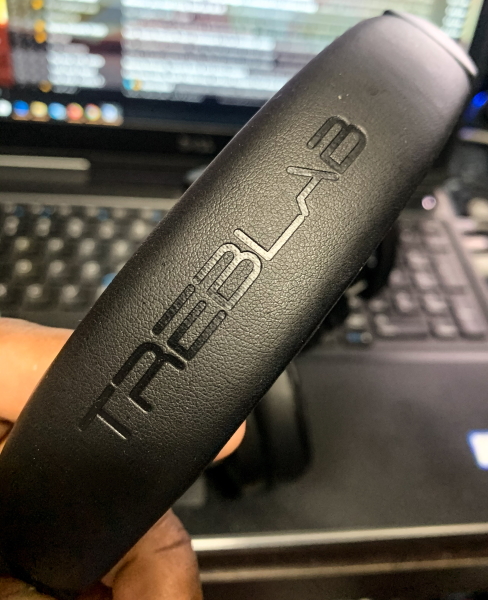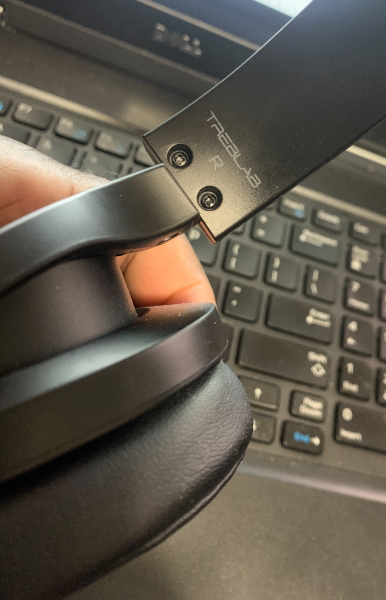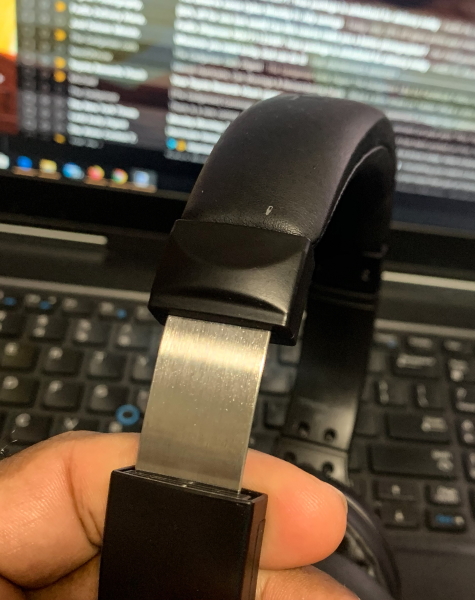 Performance
The first thing I did right out of the box was to fully charge the headphones. There is a LED indicator that lights red when charging and green when fully charged.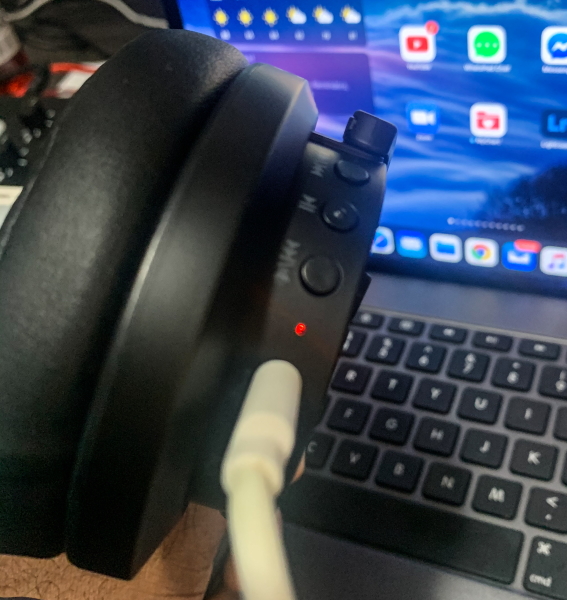 Once the headphones are charged and you power them on by holding down the power button they go into pairing mode and pair easily. The following chart shows the operation for using the headphones: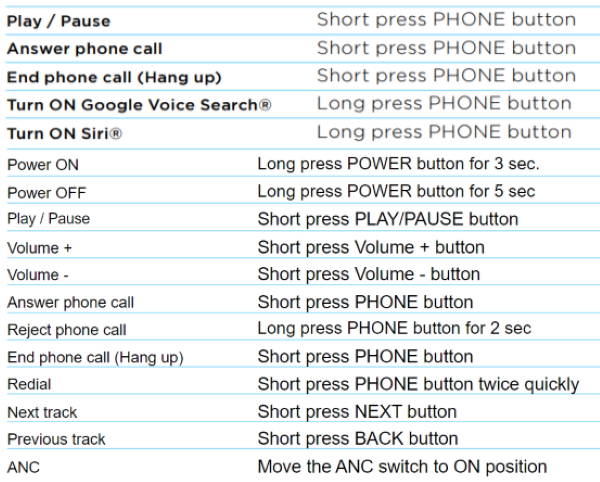 As I mentioned, these headphones come in a nice compact carrying case and fit easily and safely into the case. There is also a pocket in the case for the user guide and cables, etc.
In terms of features and performance, the Noise Cancellation can be turned on and off independently and works well. This is a feature that I have seen on a few of the headphones that I have recently reviewed and while I do prefer the main power switch as a prerequisite to all other functions, I understand the independent ANC.
When using these headphones for phone calls, I can hear the other party well and vice versa.
My main testing involved listening to music, watching movies, and testing the Bluetooth connection. The Bluetooth connection remained rock solid and for watching movies, these headphones perform well in sound and comfort tests. For listening to music, I tested the headphones by listening to my usual favorite genres, including Contemporary Jazz, Easy Listening, Gospel, Soul, and Reggae. The lows, Mids, and Highs are present, and they are well represented in their respective range. The presentation is void of any discernable distortion.
As previously mentioned, these headphones are very comfortable to wear for long periods of time.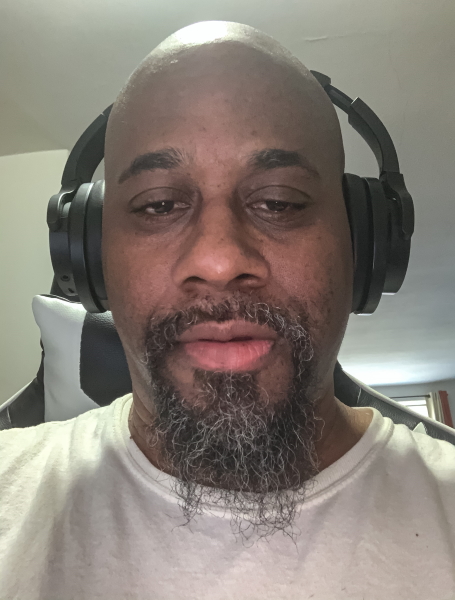 Additional information: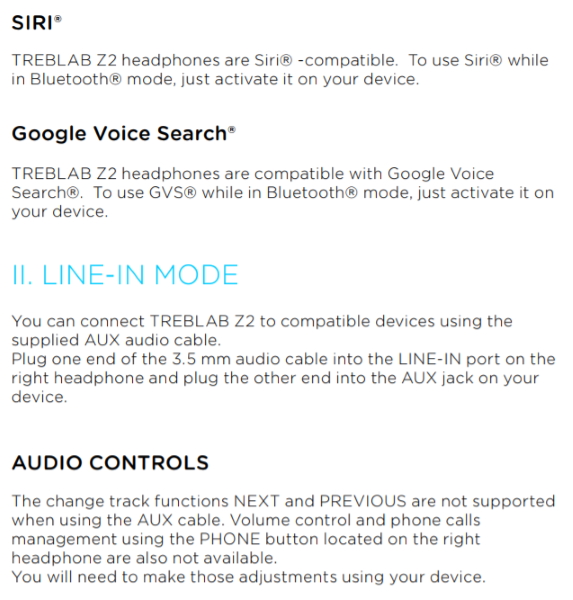 What I like
The build quality
The sound quality
The Active Noice Cancellation feature
The comfort
The battery life
What I'd change
I do not have a suggested change so far
Final thoughts
As far as my experiences go with testing these types of headphones, I have to say that in this price range these Treblab headphones are my favorite. They are comfortable to wear, have a nice balance of features and good sound for daily listening. The build quality is good and the battery life is great. in my opinion for the price, I give there a well done and two thumbs up!!
Price: $89.97
Where to buy: Amazon
Source: The sample for the review was provided by Treblab.