We use affiliate links. If you buy something through the links on this page, we may earn a commission at no cost to you. Learn more.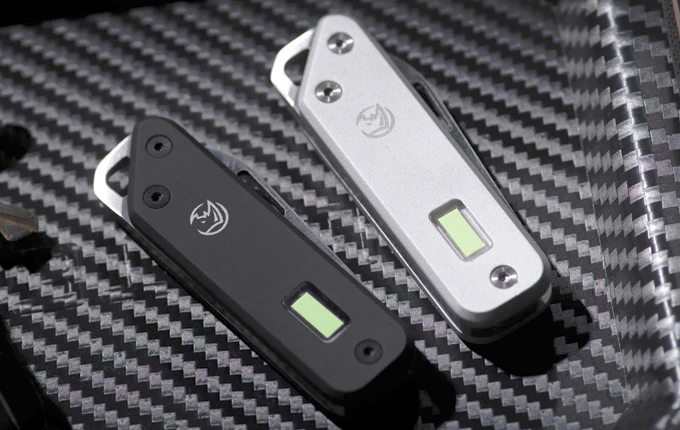 CROWDFUNDING NEWS – With just under 2 weeks to go on their first Kickstarter project, Glow Rhino, a small group of EDC enthusiasts, is looking to launch the Ion, an innovative pocketknife imbued with a glowing tritium insert.
Tritium, for those that may not know, is an innocuous radioactive hydrogen isotope that creates photons through its slow decay. What does that mean, exactly? An air-tight tube of tritium gas can glow, without any other power source, for years. Tritium has been used in a variety of applications from watch hands to gun sights — no batteries or charging required.
The tritium panels embedded in the Ion's handle make it easy to find in low-light situations like in the bottom of a bag, floor of your car, or any dark area.
The knife itself is small, tough, and beautiful. It's also useful as a pry tool, bottle opener, screwdriver and scoring tool. Check out their Kickstarter page for full details. But hurry! As of now, there are less than 2 weeks left to back this project.
Or check out their website for their full story. As of now, the only way to get your hands on one of their Ion knives is through their Kickstarter page.
The Tritium Key Fob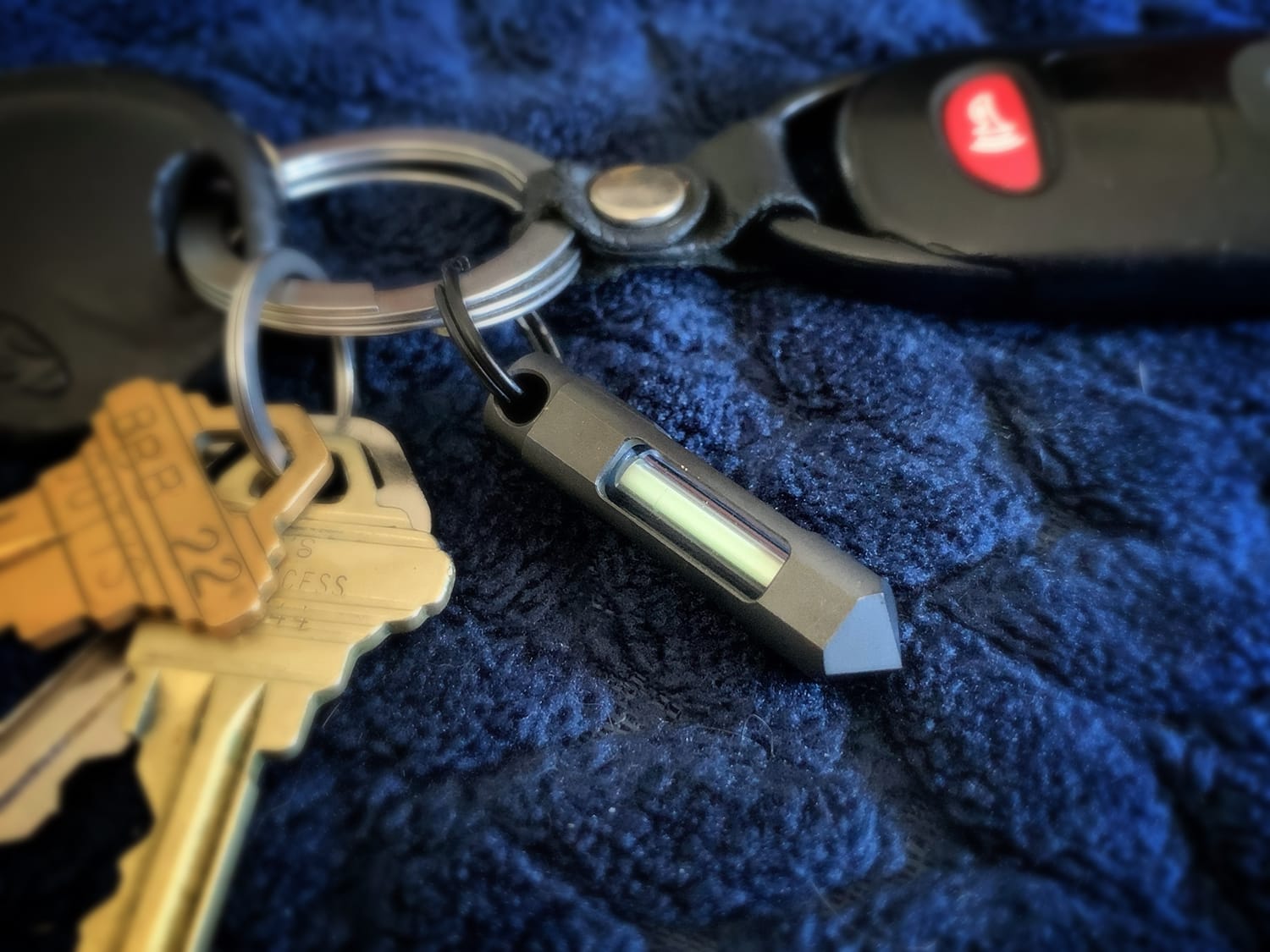 As a bonus, I received a little taste of what their EDC collection has to offer — a small tritium-powered key fob. Within the obelisk-shaped case lies a small tube of glowing tritium, which as you can see, glows quite brightly all on its own.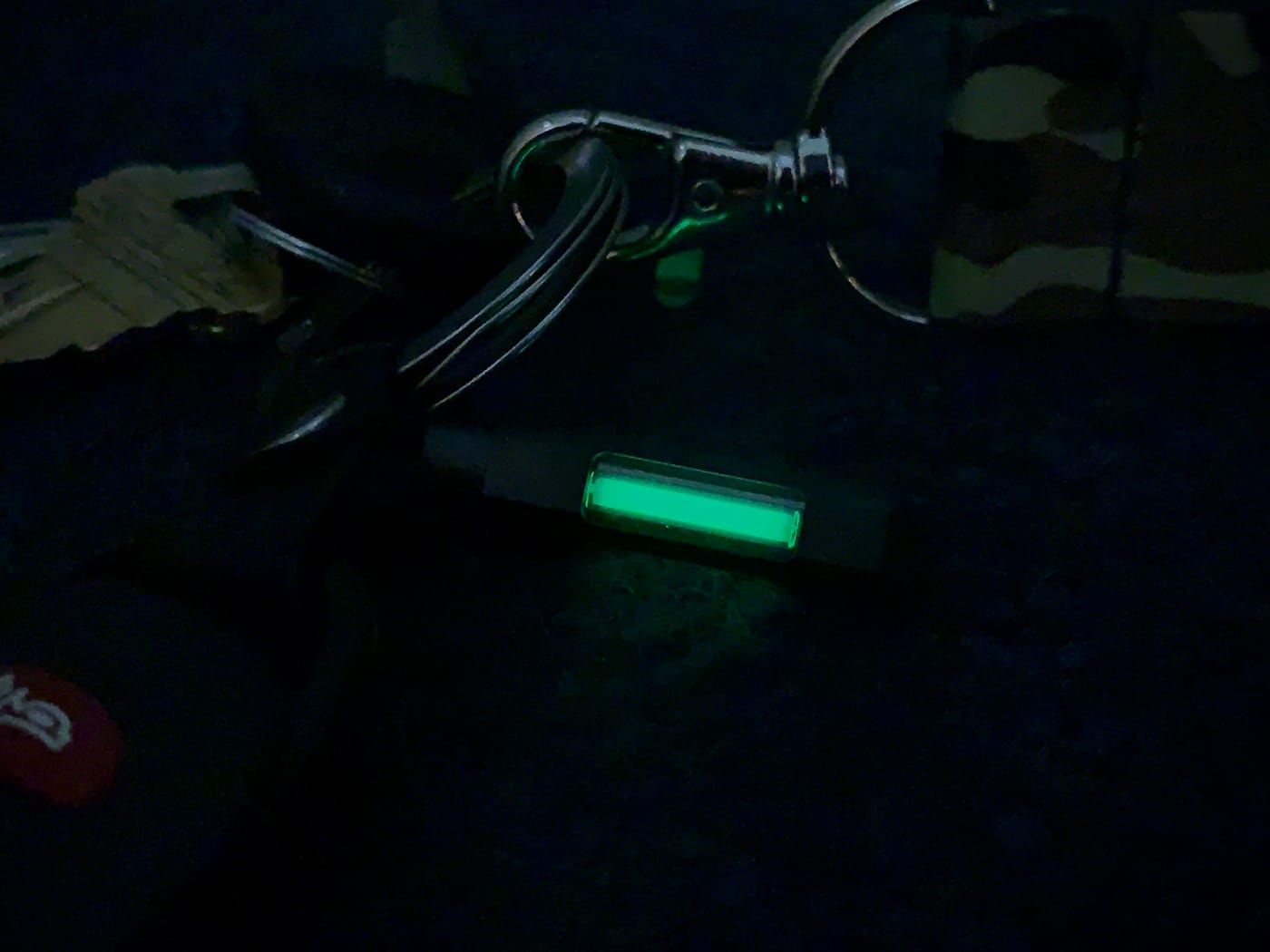 If the design and build of this fob is any indicator of the quality of their work, then the Ion pocketknife looks to be an excellent addition to any EDC fan.
I've already fastened the fob to my keychain and I can see it gently glowing from across my dimly-lit room. And since the half-life of tritium is around 12 years, it'll be useful for quite some time to come.