We use affiliate links. If you buy something through the links on this page, we may earn a commission at no cost to you. Learn more.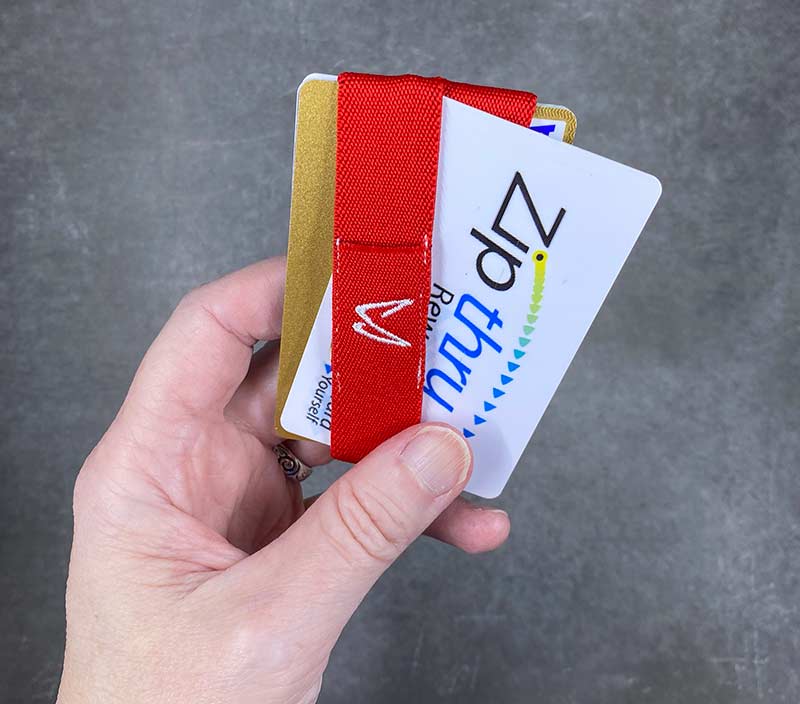 CROWDFUNDING REVIEW – Do you like minimalist wallets? If you do, I have one of these most minimal wallets you'll be able to find. It's called the Smallet and it's a small wallet (get it?) that is currently seeking funding on Kickstarter. Let's check it out.
What is it?
The Smallet is a wallet that is constructed by super strong double twill elastic and is available in a variety of colors including the red version that was sent to me.
Why do I like it?
I like the Smallet wallet because it's simple and not as bulky as some of the minimalist wallets that I've reviewed in the past. Instead of two pieces of metal with your cards sandwiched between them, the Smallet is a double loop of elastic that crisscrosses your cards to offer 3 card "slots" instead of only one.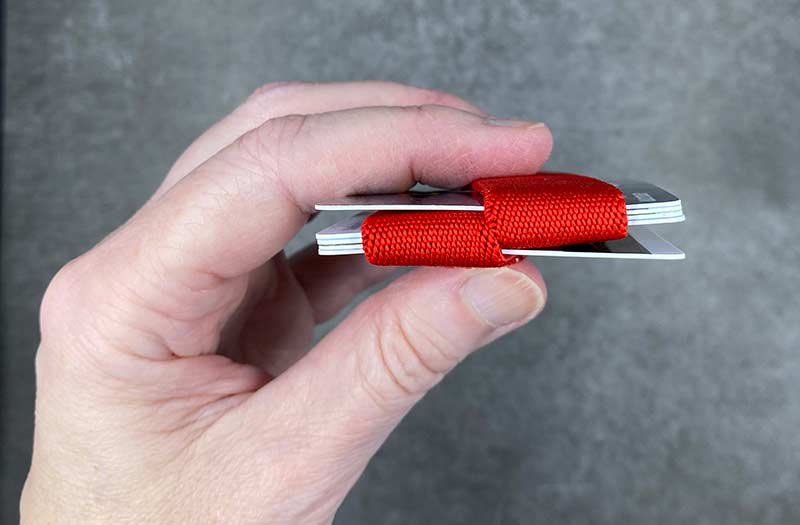 The idea is that you put your least used cards in the middle loop and then your two most used cards in the outside loops that allows for quick access.
Of course, you could also stash some folded cash between the cards or under one of the outer bands.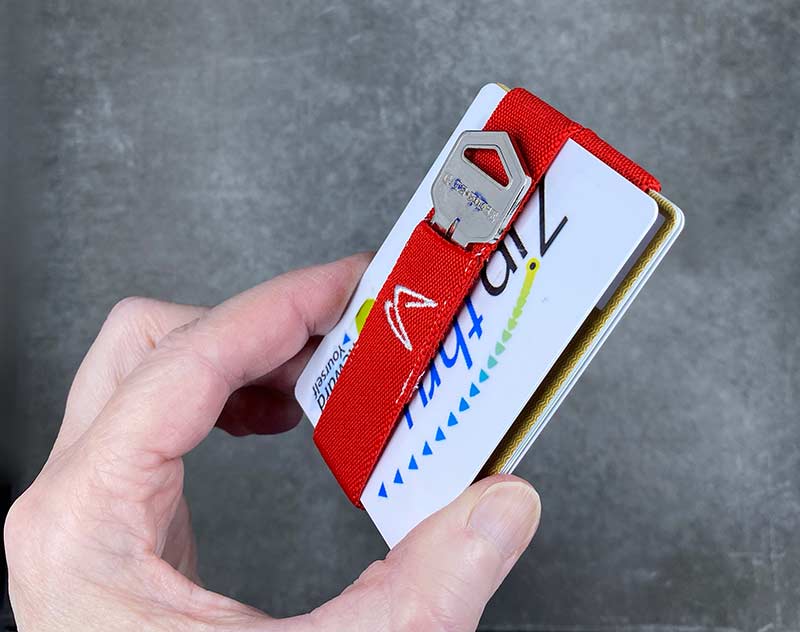 But wait, there's more! In addition to providing 3 card slots, the Smallet wallet (why is that so fun to say?) also has a special slot sewn into one of the bands that can hold a key, a SIM card, a microSD card, a pill, or some other tiny item.
I've used elastic band style minimalist wallets in the past but compared to those others, the Smallet is definitely an improvement because it allows for better organization of your cards and it has the ability to hold a key.
I also found the elastic to be really strong. Even after weeks of abusing it, it still held the cards securely with no discernable loosening.
Where can I find more info?

The Smallet campaign ends on 8/5/20 and they are still working towards their funding goal of $7,500. You can pre-order a Smallet starting at $14. After the Smallet campaign ends, rewards are estimated to start shipping in October 2020. Visit their Kickstarter page for all the details.