We use affiliate links. If you buy something through the links on this page, we may earn a commission at no cost to you. Learn more.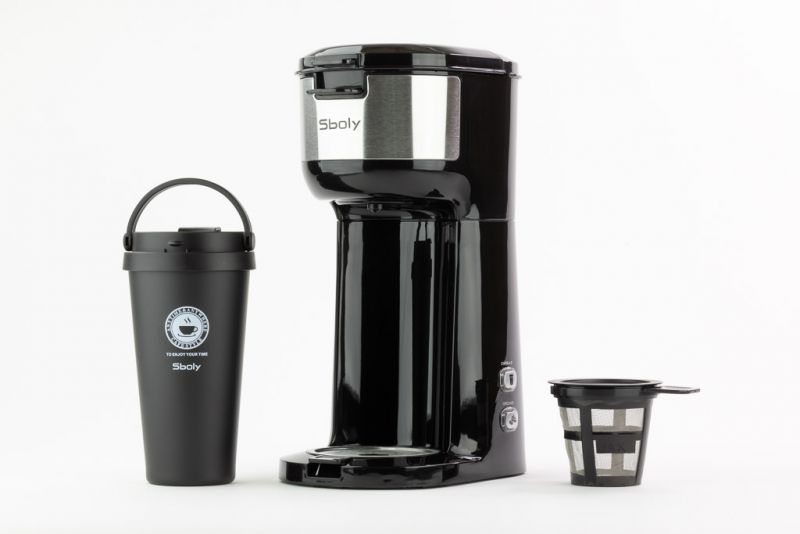 REVIEW – As a coffee lover, I'm quite particular about how I like my coffee. It must be great, and it can't take forever to make. Can the Sboly Single Serve Coffee Maker live up to that? Let's find out!
What is it?
The Sboly Single Serve Coffee Maker is a K-Cup and ground coffee thermal drip instant coffee machine.
What's in the box?
Sboly Single Serve Coffee Maker
K-Cup Basket
Ground Coffee Filter Basket
Stainless Steel Travel Tumbler
Instruction Booklet
Design and features
The Sboly Single Serve Coffee Maker is a small machine, measuring in at just 5.25″ wide, 7.5″ deep, and 12″ tall. Designed to be compact and durable, it gets the job done without taking very much counter space.
The key feature that drew me to this machine is the dual filter baskets. The first is the coffee pod holder for the quick and convenient K-Cup pods. The second basket is a filter-basket with lid. This little wonder is not only larger than the typical K-Cup ground coffee basket but much easier to clean.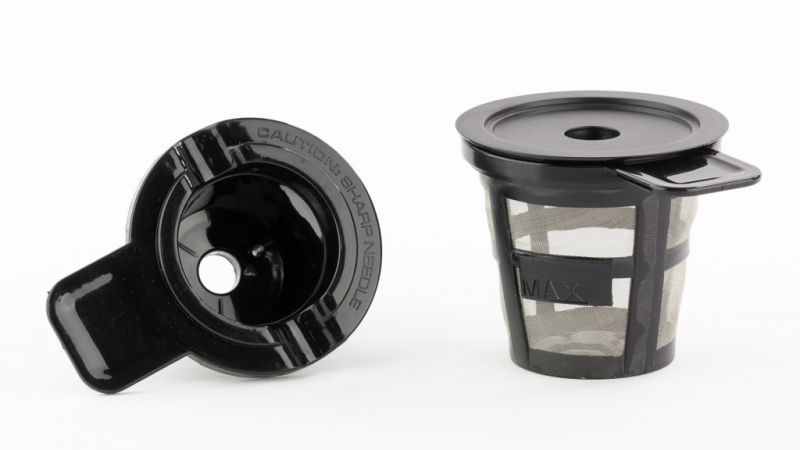 The built-in water measurement insert is not only handy for pouring in the correct amount of water, but also features a filter screen to keep debris out of the machine, and out of your coffee. Measurement steps are at 6, 8, 10, and 14 ounces.
The Sboly Single Serve Coffee Maker brews 180-degree coffee in 3 minutes. The two buttons allow for the brewing of capsule or ground coffee and serve as the cleaning mode by holding both down at the same time.
This coffee maker will shut off automatically after brewing, which is convenient since it only brews one cup of coffee for each filling of the water reservoir. I often leave home and wonder if I left the coffeepot on, so this is a welcome feature.
Never miss one of our posts again. Sent MON, WED, and FRI with the latest gadget reviews and news!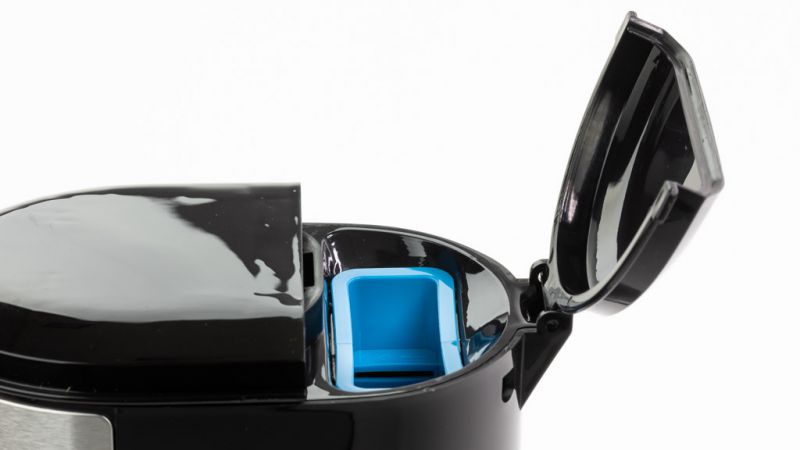 Although I use a full-sized K-Cup machine daily, this machine will serve several purposes for me. Primarily as a travel coffee maker when camping or staying at a hotel. I know hotels usually have a coffee maker in the room, but they never brew enough coffee, and you never know what has been in them. The Sboly Single Serve Coffee Maker is small enough to fit in my travel bag, and the latching lid means that the filter basket won't fall out.
The included travel tumbler was a big surprise. I was expecting a cheap tumbler, but I was shocked to find a tumbler that was right on par quality-wise as the ones you pay $15 to $20 in the stores. The pop-up carry handle was a double bonus. It also fits conveniently in the machine for travel.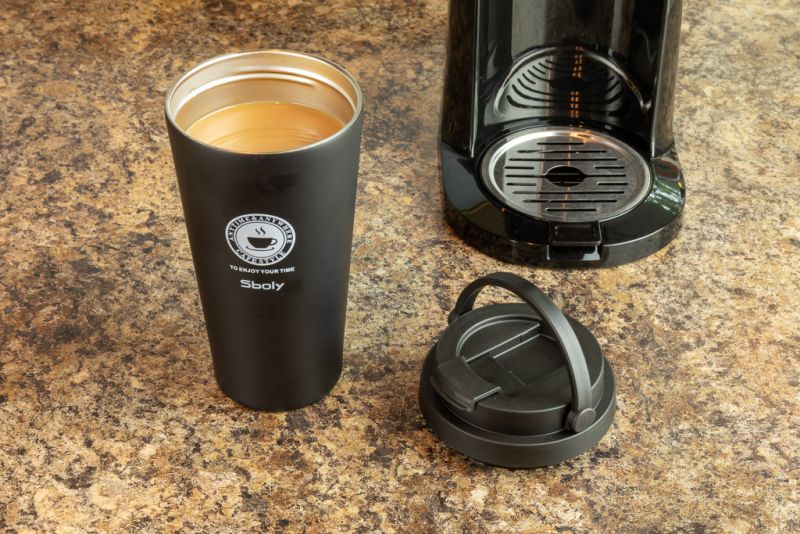 The large ground coffee basket made for a lovely brew. It allows for the grounds to bloom longer than just forcing the water through a K-Cup sized basket. It was effortless to clean, just a simple rinse, and it was spotless. I prefer using my own grounds, so this is quite a nice feature for me. The drip tray is also removable and easy to clean.
Operation is as simple as pouring in the water and pressing either the capsule or grounds button. The button will flash while the water is heating and then turn a solid color when brewing, turning off automatically when done.
Although there is room in the machine to insert the cord, the plug remains outside the device. It would be nice if there were a recess for the plug to fit in.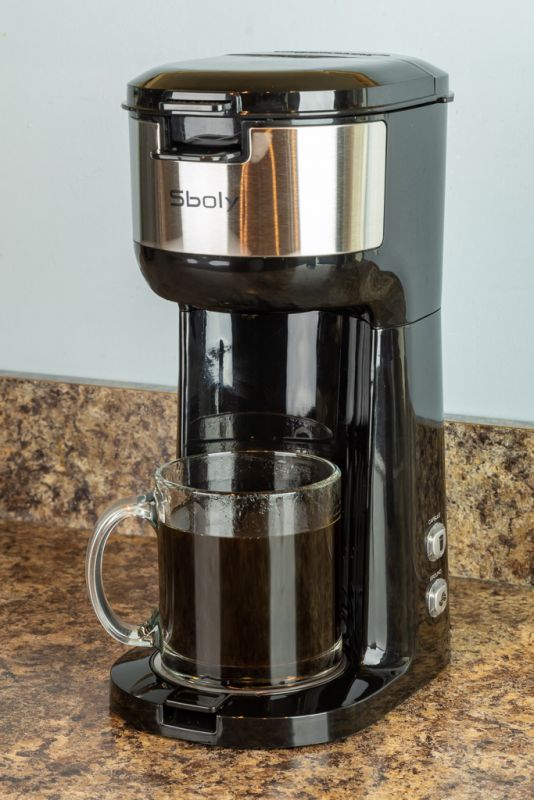 What I like
Large ground coffee filter basket
Latching lid
Included travel tumbler
What I'd change
A slightly larger cord storage area would be nice
Final thoughts
Overall I really liked the Sboly Single Serve Coffee Maker. It does exactly what it should and the large basket for coffee grounds is right up my alley. I'm sure I'll get a lot of use out of it every time I go camping or on a road trip.
Price: $66.45
Where to buy: Amazon
Source: The sample of this product was provided by SBoly.