We use affiliate links. If you buy something through the links on this page, we may earn a commission at no cost to you. Learn more.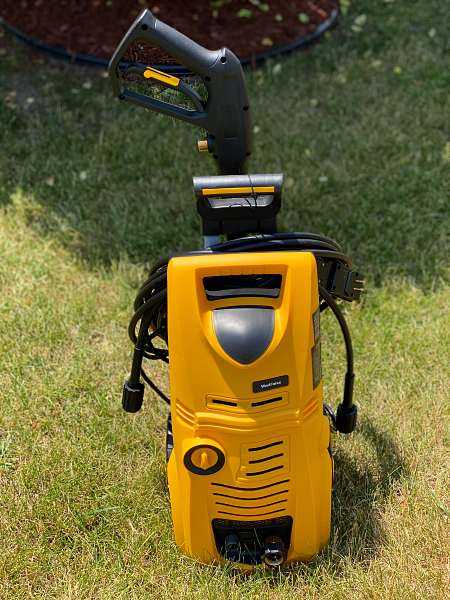 REVIEW – A pressure washer is one of those things you don't know you need until you have one. I usually end up borrowing one from a friend or family member every summer to tackle one cleaning project or another. I was happy when I got the chance to review the WestForce electric pressure washer. I am not ready for one of those big gas-powered models that I borrowed in the past. And this small but powerful unit seemed to fit the bill perfectly. Let us take a look at the WestForce 3000 psi pressure washer.
What is it?
The WestForce electric pressure washer is a pressure washer capable of producing 3000 psi for a wide variety of everyday uses.
 What's in the box?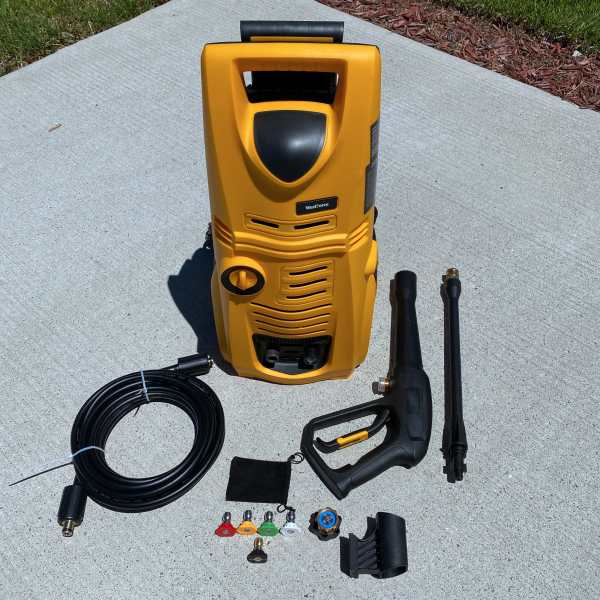 Main unit

High-pressure hose

Spray gun

Spray lance

5 quick connect nozzles

Garden hose adaptor

Spray gun holder

Removable detergent tank

User manual
Hardware specs
Voltage: 120V, 60 Hz
Power: 1800W
Max current: 14.5 A
Max tap water pressure: 58 psi
Water temperature: 32-104℉
Working temperature: 41-122℉
Product weight: 17.6 lbs
Product size: 11.6 x 11.5 x 21.6 in
Design and features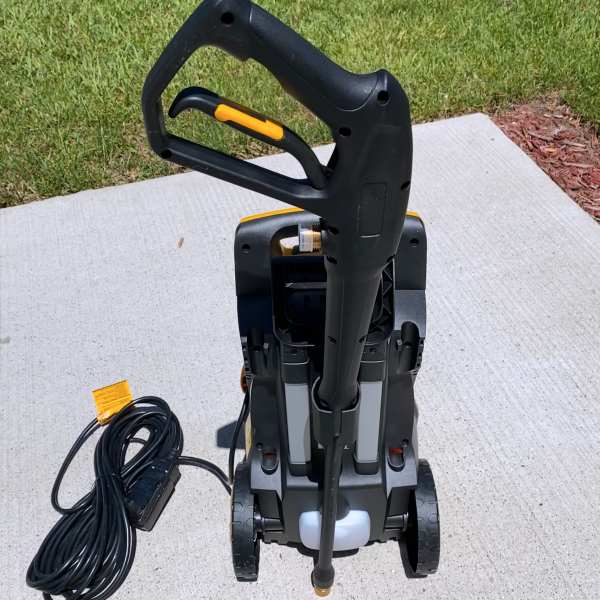 The pressure washer is about the size of a piece of carry-on luggage. It even has a retractable handle and large wheels for easy maneuverability. The housing is made of durable, lightweight plastic, and the unit weighs just under 18lbs.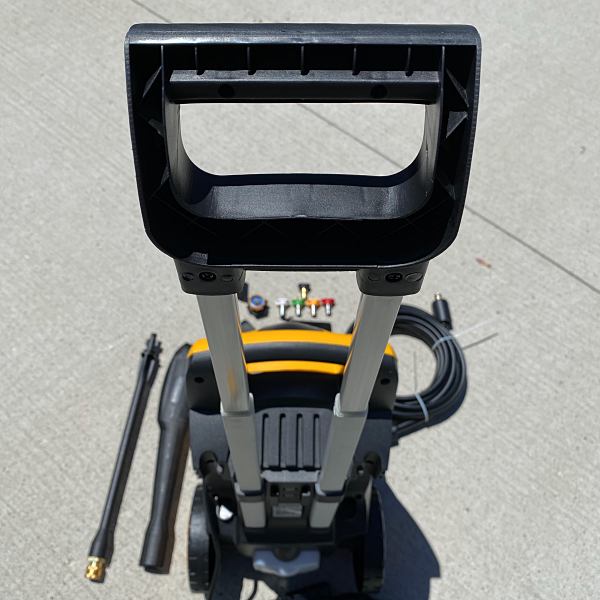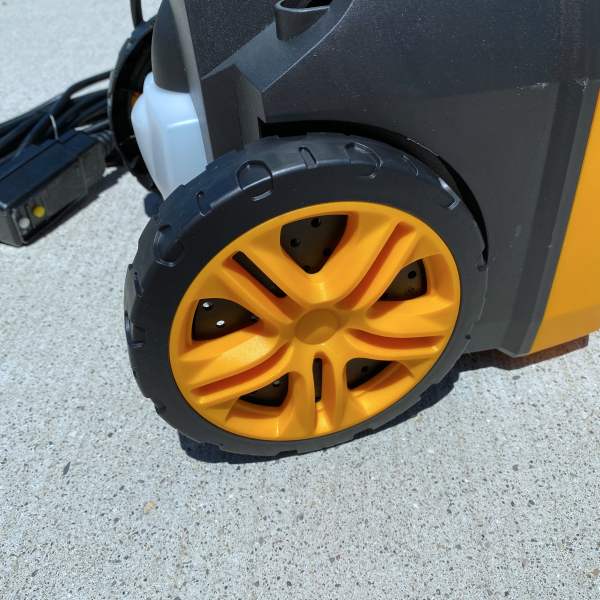 The power switch and the water inlet and outlet are on the front of the unit. 
Never miss one of our posts again. Sent MON, WED, and FRI with the latest gadget reviews and news!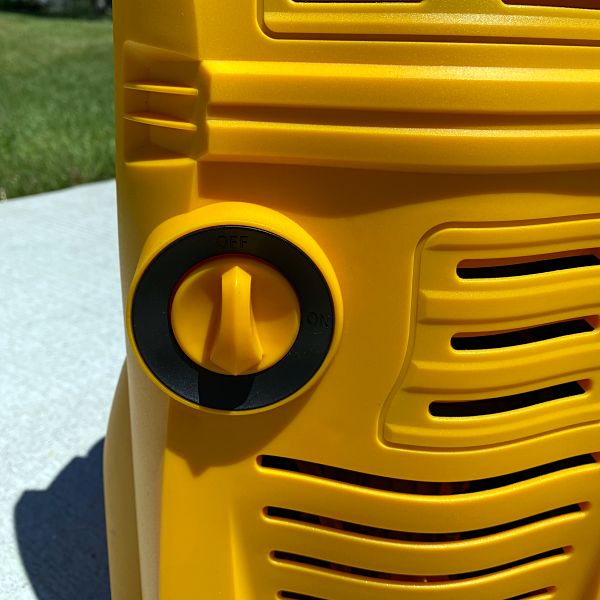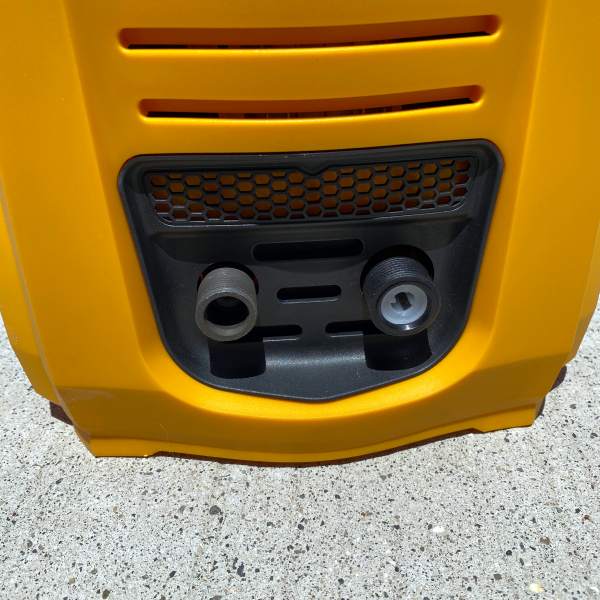 Around back, there is a removable detergent tank.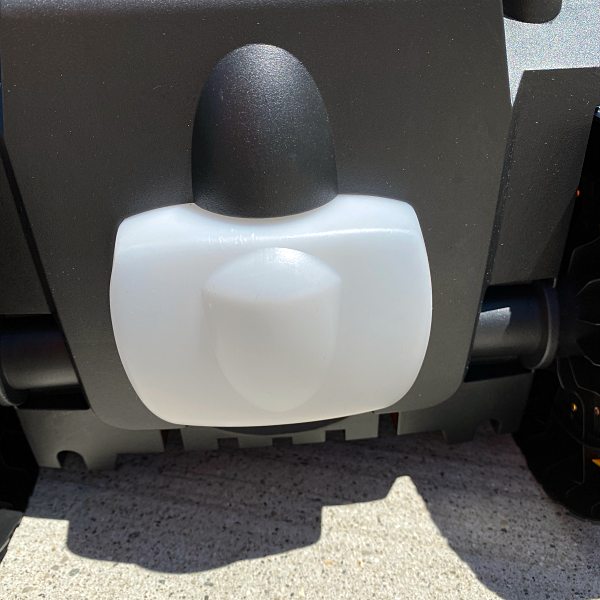 The pressure washer has a long 35-foot power cord allowing for greater flexibility when working in large areas.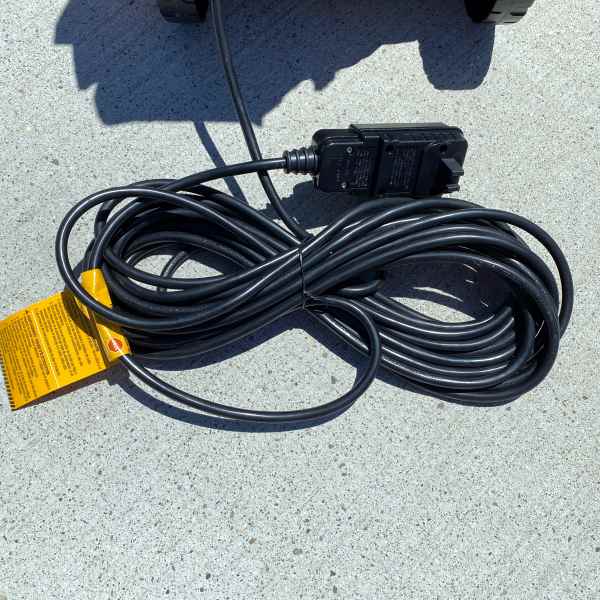 The unit also features a 20-foot high-pressure hose and a spray lance that attaches to the spray gun.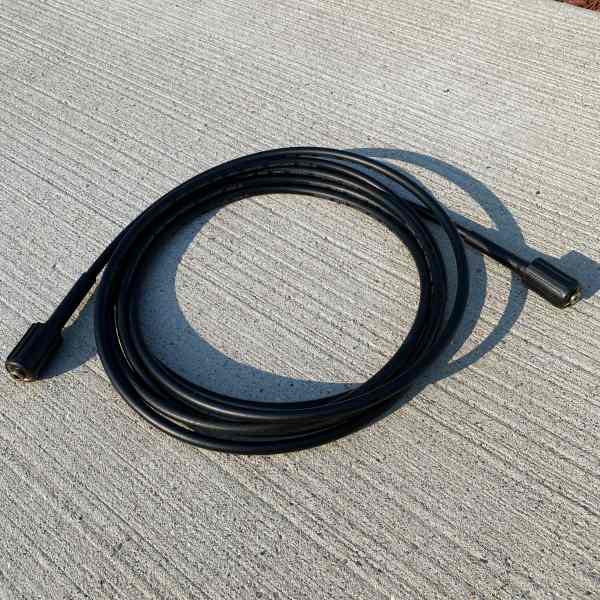 The pressure washer comes with 5 quick-connect nozzles (0º-red, 15º-yellow, 25º-green, 40º-white, and soap nozzle-black) for multiple cleaning tasks. They are also color-coded to make it easier to find the one you need.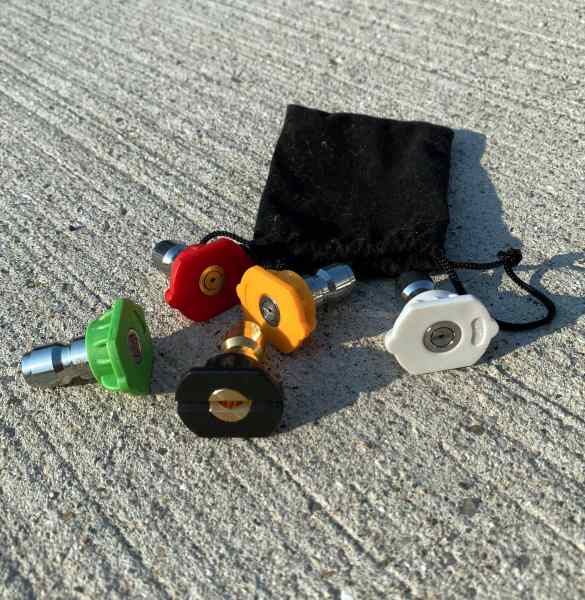 The unit is capable of producing water pressure up to 3000 psi making it perfect for cleaning cars, wooden surfaces, bricks, and vinyl or stone siding. 
The dual water intake method allows you to run water into the unit using an outdoor faucet, or a pool or tank.
There are also several safety features, including overheating protection, over current protection, GFCI protection, and IPX5 waterproof protection. And there is a safety lock on the spray gun to prevent accidental discharge.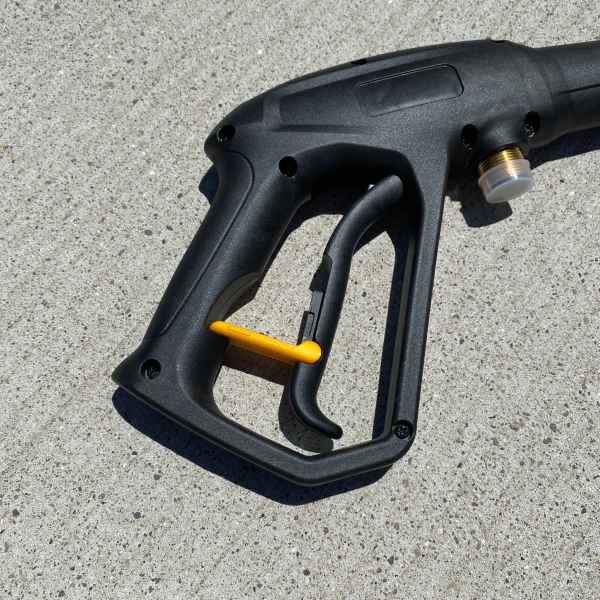 Performance 
Setting the unit up was easy and only took me a couple of minutes.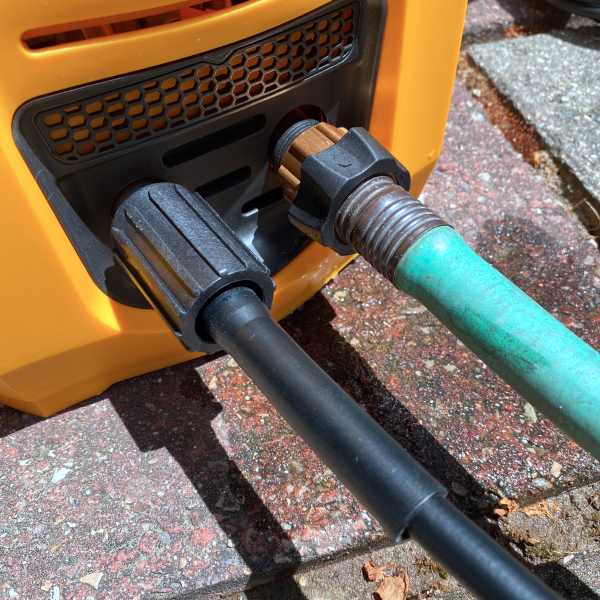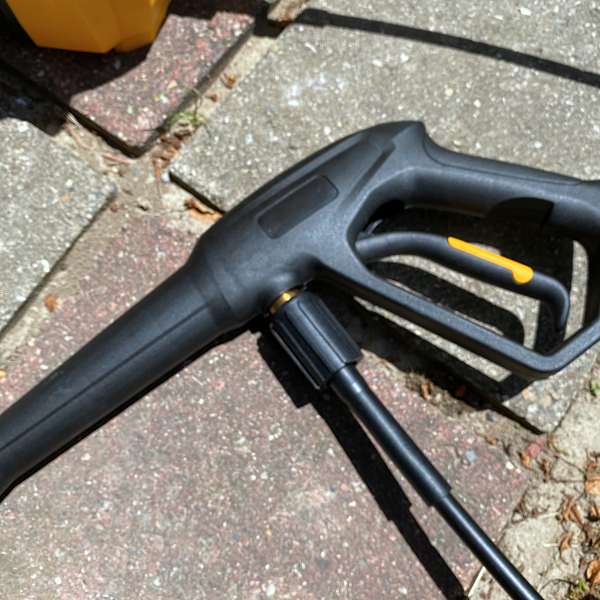 For the pressure washers first test, I used it to clean a small brick patio in my backyard. The patio has been pretty neglected and had almost 20 years of dirt and grime built-up on it. I used the 15º nozzle, which is recommended for tough jobs.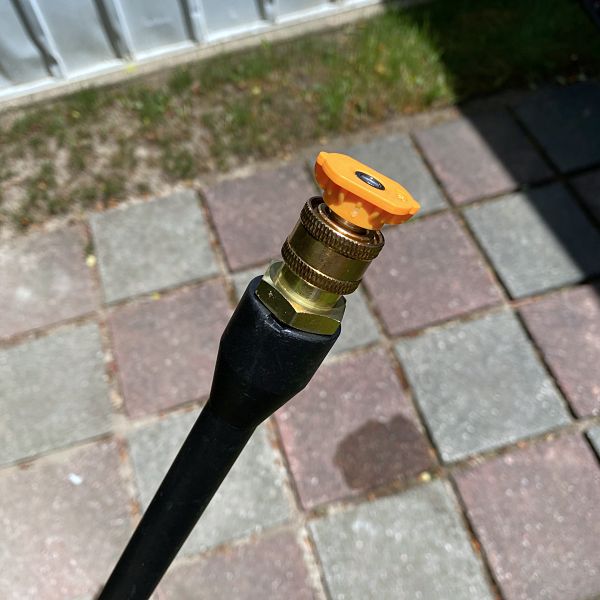 As you can see from the video below, the pressure washer effortlessly stripped away the built-up dirt and grime. I was amazed by how easy it was to clean the bricks, and the whole job took me under 30 minutes.
The before and after pics below show the impressive results.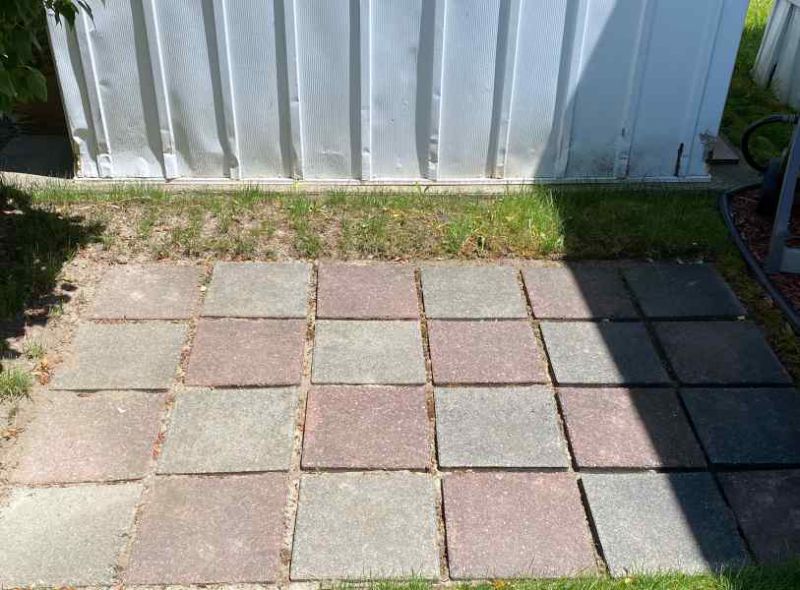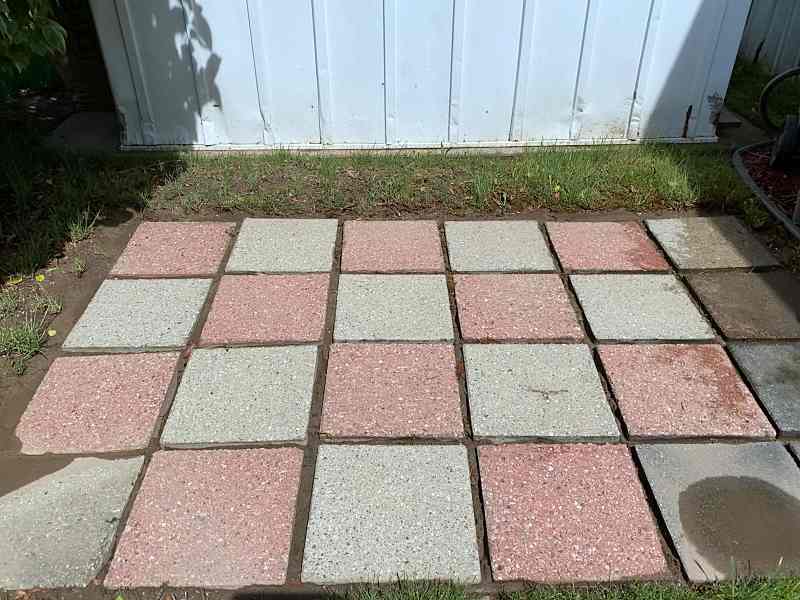 The unit itself ran smoothly and quietly. I do recommend running your garden hose for a few minutes before attaching it to the pressure washer to make sure there is no air trapped inside.
I also used the pressure washer to clean my car. I used a Turtle Wax wash/wax detergent I purchased from my local AutoZone store. I filled the small detergent tank and attached the soap nozzle.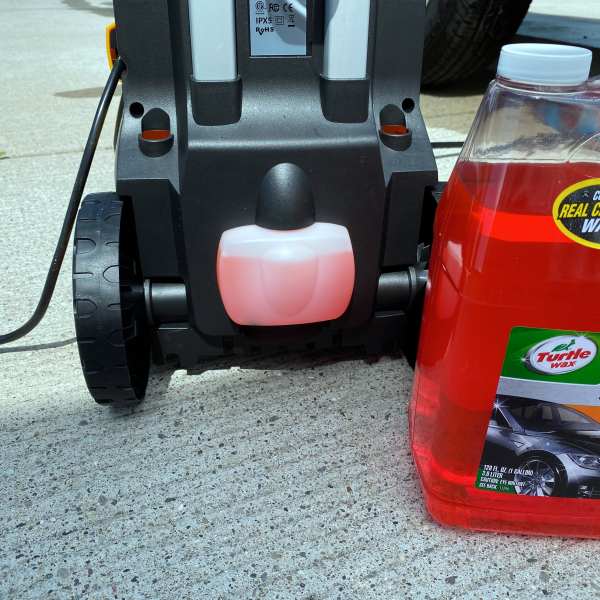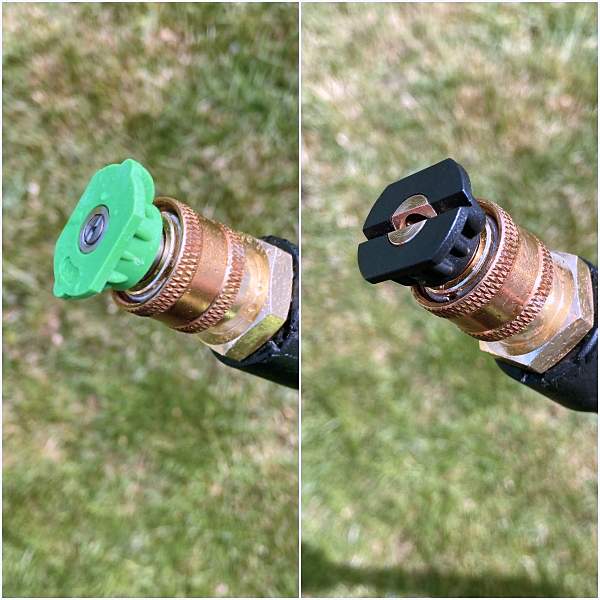 The unit once again performed great. I got a soapy foam from the soap nozzle, and I used the 25º all-purpose nozzle to rinse away the suds. The pressure washer effortlessly removed stuck on road grime and bird droppings. The 20-foot high-pressure hose and the lightweight of the unit made it easy to maneuver around my car. Afterward, my car was shiny clean, even the tires and rims looked great.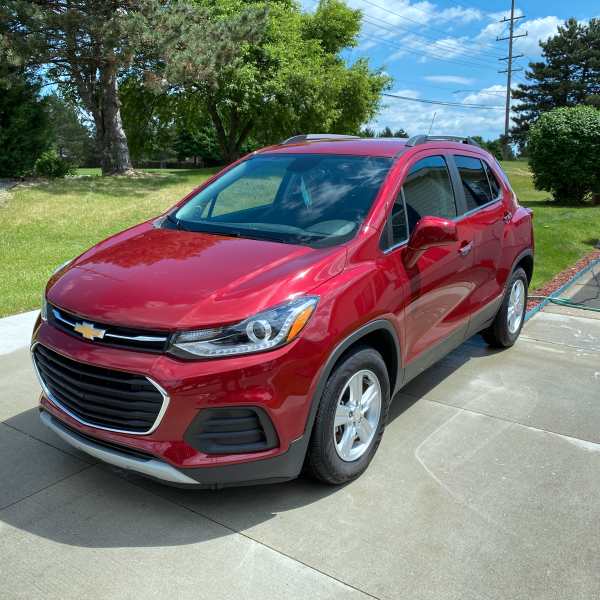 My only complaint was with the size of the detergent tank. It is small, and it empties quickly. While washing my car, I had to stop and refill it about 5 or 6 times, it's not a deal-breaker, but a larger detergent tank would be nice.
What I like
Easy to use

Lightweight/portable

Powerful

Versatile

Works great
What I'd change
The detergent tank is too small and empties quickly  
Final thoughts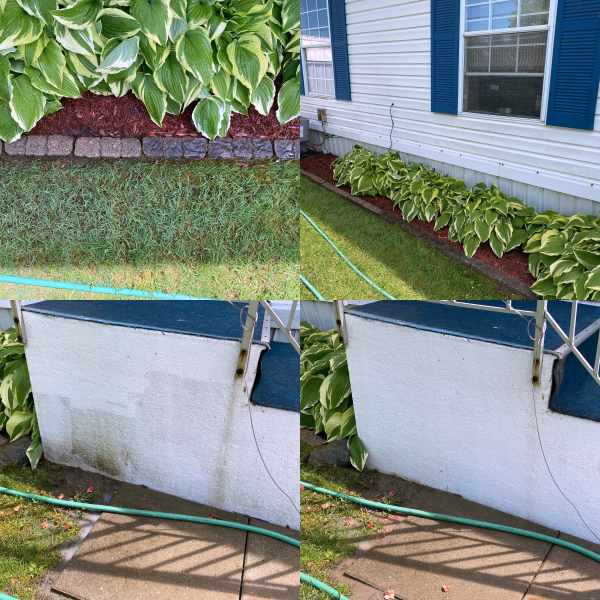 My overall experience using the WestForce pressure washer was great. Its easy setup and use, and lightweight enough to be portable. It did a great cleaning job. I even found myself looking around my yard for more projects. I used it on brick, vinyl siding, fiberglass, and my car, each time I came away impressed with the results. I was not only impressed by the final results but also how effortlessly it stripped away dirt and grime from those surfaces. If you want to tackle multiple cleaning jobs around the house and don't need a huge gas-powered monster, the WestForce 3000 psi pressure washer is a no brainer.
Price: $139.99
Where to buy: WestForce
Source: The sample for this review was provided by WestForce.