We use affiliate links. If you buy something through the links on this page, we may earn a commission at no cost to you. Learn more.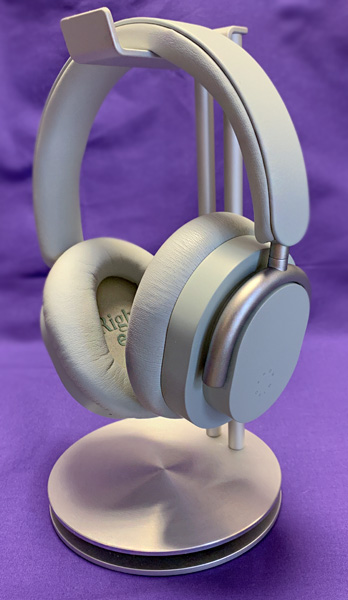 REVIEW – These days, it seems that everyone is making their own headphones and earphones. Companies you've never heard of are springing up with the best headphone you've ever heard, the quietest noise canceling, most comfort, blah, blah, blah. Which is where my head was at when I received the Know Calm headphone to review. I initially viewed it as yet another "me too" product. After using the Calm headphone for a few weeks, my skepticism has been tempered quite a bit.

What is it?
The Know Calm headphone is a headphone with many features, usually reserved for more expensive phones. There's active noise canceling (ANC), trackpad-like intuitive controls, and 24-hour long playback time. Plus, there is one cool trick I've never seen before on a headphone—wireless charging.

Specs
Active Noise Cancelation (ANC)
Touch controls
Wireless charging
Auto pause/play
MindShine audio technology
24 Hours of playback on a single charge
3.5mm aux cable
Apple and Android compatible
Quilted case

In the box
Headphone
Carrying case
USB-C Charging cable
AUX cable
Note pad


Design and features
Ordinarily, I don't pay attention to packaging unless it's unusual or cool. Know's packaging of the Calm headphone is both. It's unusual because of its artiness. There's real thought put into the unboxing experience. It's all very Apple-like. When the box is first opened, you're presented with the headphone in its soft, quilted case tastefully wrapped and sealed in a piece of paper—much like a new shirt might be. Under that, is a piece of art that covers the accessories underneath. Pull the ribbon and you see the artful instruction book (why can't all manuals be this nice?), both cables under pull tabs and a round Post-It like notepad. Know also includes a card encouraging the buyer to tag them on social media.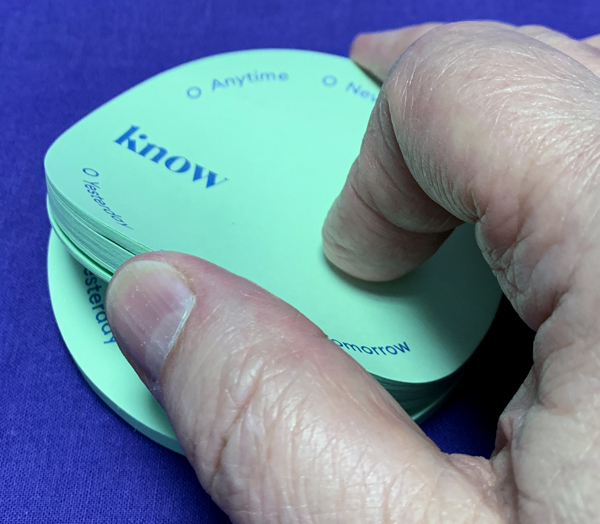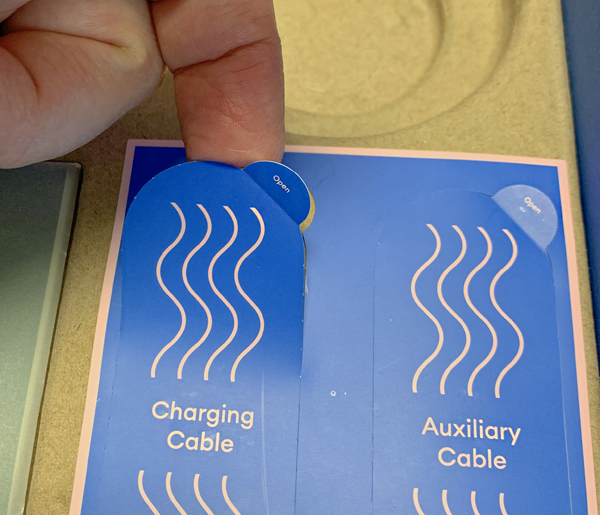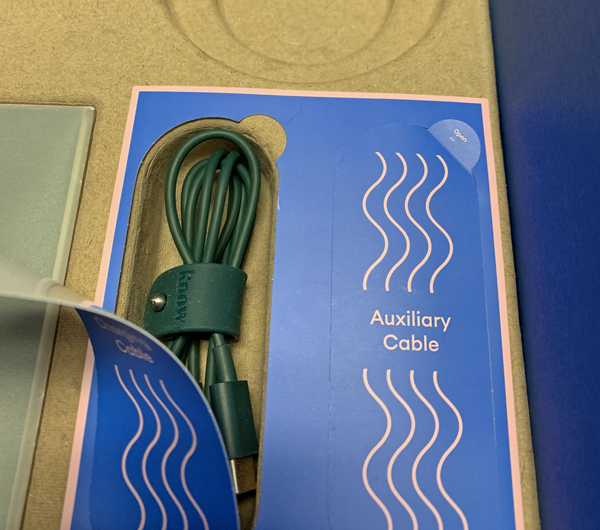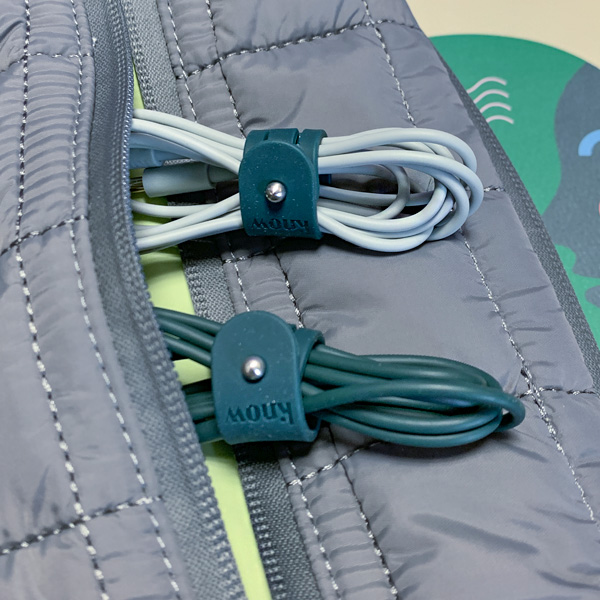 A 3.5 mm audio cable plus a USB-C charging cable is included. There is attention to detail on how both cables are fastened with a silicone clasp. It's too bad the mini plug cable doesn't have a lightning connector on one end would have made it perfect—for iPhone users.
Never miss one of our posts again. Sent MON, WED, and FRI with the latest gadget reviews and news!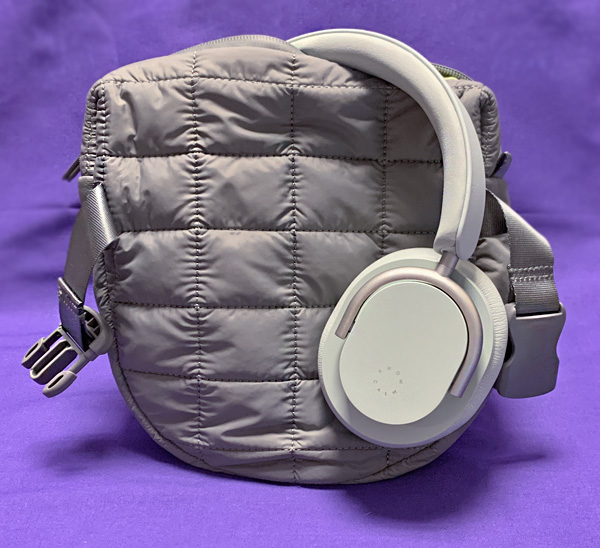 The Calm headphone comes in three colors: Sage, Plum Gray, and Black. I chose Sage simply because it's an unusual color for a headphone and face it—black headphones are everywhere. My photos don't do the Sage color justice. It looks much better in person. Included is a quilted soft case that's gray no matter the headphone color.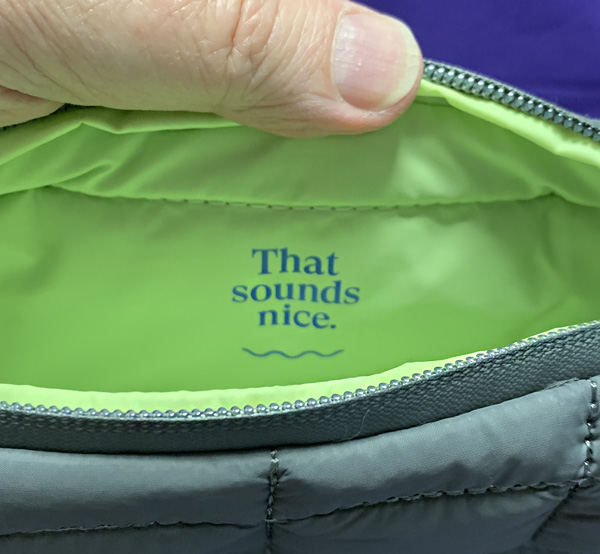 Bluetooth pairing is quick and drama-free. Once pairing was initiated, my iPhone instantly saw the Calm headphone and paired. Also, the headphone told me I was paired. Why do headphone makers always use a female voice for vocal prompts? I'm not complaining—just curious. That same voice will also tell you what level ANC you are using, so you never need to remove the headphones to check.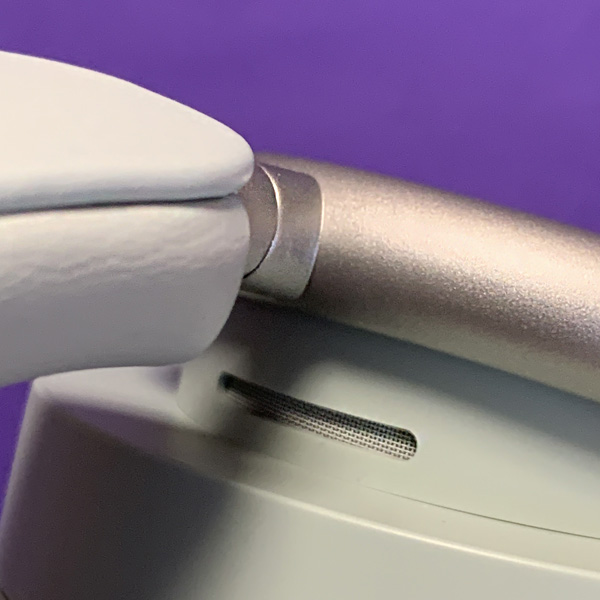 Battery life is an impressive 24 hours of continuous listening. Keep in mind that how long a charge will last depends on volume and other factors. I charged the Calm headphone after opening the box and I have yet had to re-charge them.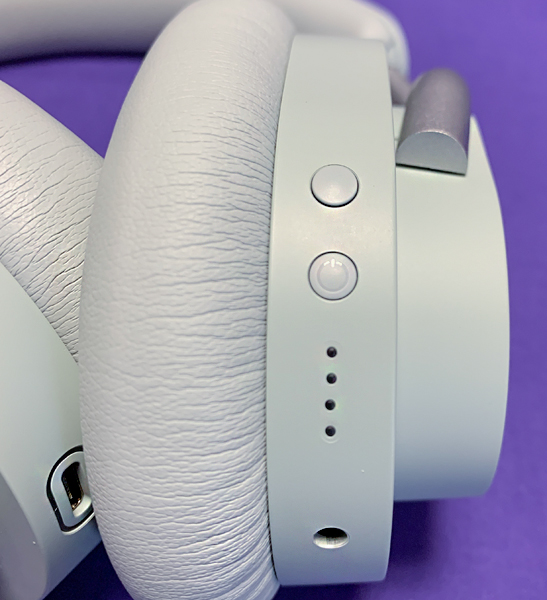 Active Noise Canceling (ANC) is becoming more and more prevalent and affordable. Know's use of ANC is not the most potent I've ever heard (that belongs to Bose), but it will still quiet an office or other environment where there's a background din in the lower frequencies. Know attempts to erase middle to higher frequencies by using what they call "Hush" technology. While there is some reduction in those frequencies, it's still the reduction of the lower frequencies that benefits the most from ANC. Hush is a technology that I suspect will improve over time.
There are three levels of ANC available: Off, Low, and High. To be honest, there is not much audible difference between Low and High ANC. Low lets in just enough surrounding background to help you not feel totally isolated, which can bother some people. Even when ANC is off, there's a decent amount of passive noise reduction for already quiet environments.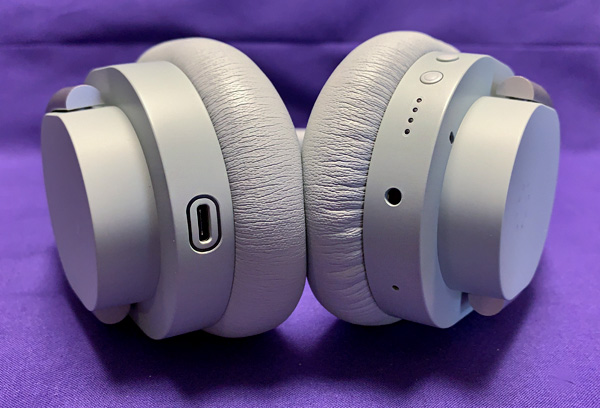 Many noise-canceling phones compromise audio quality when ANC is turned on. What I like about Know's use of ANC is the minimal effect it has on audio. It's difficult to discern any degradation in sound quality whether ANC is on or off. That's the main goal of ANC and Know has achieved that.
This is cool: If you place a hand over the right ear cup and hold for a second, the Calm headphone goes into Passthrough mode. This means you can hear everything going on around you. It's similar to Apple's Transparency Mode on their AirPods Pro earphones. This is a feature that can keep you safe if you're outdoors when you need to be aware of your surroundings while listening to music or on a call. Replacing the hand over the ear cup turns Passthrough off and returns the Calm headphone to its previous ANC mode. Like I said—it's cool.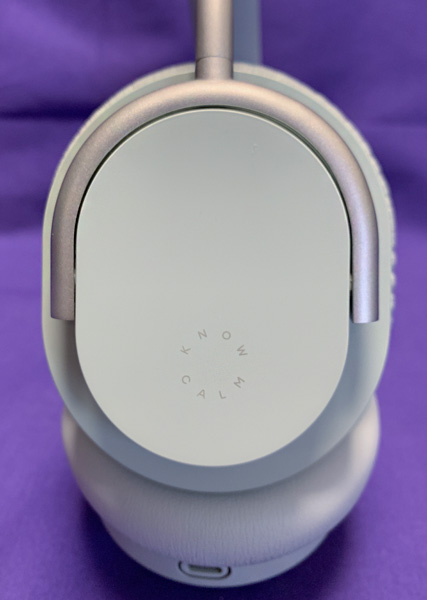 Know has incorporated intuitive trackpad-like features into the right earcup of the Calm headphone. A few other headphones have this feature but it's always fun to use. The ear cups are flat, so it's easy to use your fingers to perform these sliding functions.
Sliding a finger up or down will adjust the volume. The change in volume is not drastic, so you may have to swipe a few times to reach the desired volume. Swiping forward will skip to the next song and swiping back will either return to the song's beginning or got to the previous song. Tapping twice in the center will pause a song.
Phone calls are better than many headphones I've used. Call quality is great for me, but the true test is how the user sounds to others. People I called said I sounded just fine, if not quite up to Apple AirPods Pro standards (no headphone or earphone sounds as good as Apple on phone calls). In telephone mode, tapping on the ear pad performs a dual function—answering and hanging up. However, when I make or receive a call, I tend to use my iPhone for tapping and ignore any headphone or earphone phone controls.
Note; Know's website how-to image shows the left ear cup having these controls—nope, all controls are on the right ear cup only. However, the left ear cup does have one unique feature.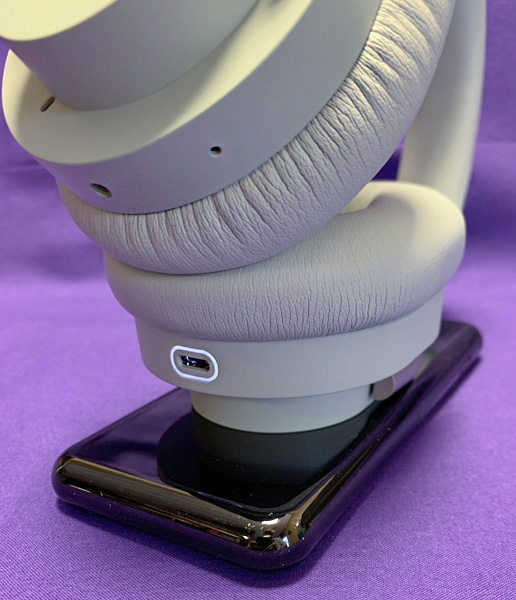 The Know Calm headphone can be charged wirelessly. Question: How can a headphone be placed on a wireless charger and hold a charge? Answer: Since the ear cups are flat, Know balanced the headphone so that when the flat part of the left ear cup is placed on a wireless charger, it balances perfectly allowing a charge. It's fully compatible with any Qi wireless charger. A few other headphones feature wireless charging but this is a first for me. If you don't have a wireless charger, the Calm headphone can still be charged (faster) via the included USB-C to USB cable. Note that Know does not include a wireless charger.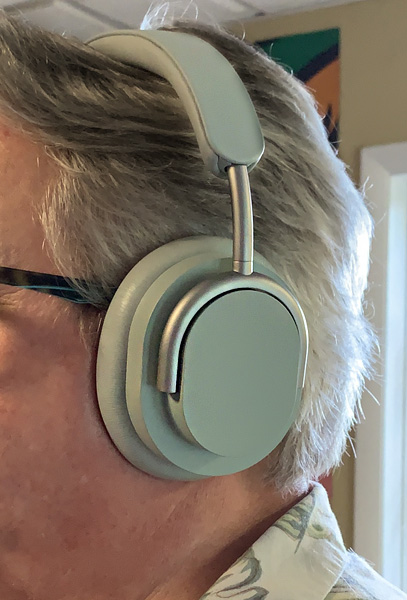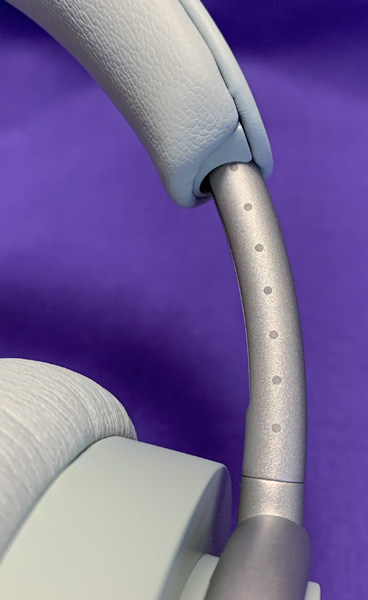 The comfort of the Calm headphone is pretty good. For my head, the Bose and Aiaiai phones are more comfortable, but I could wear these with no issues. Usually, after a few hours, I'm ready to take a break from headphones anyway, no matter the brand. Understand that headphones can be extremely comfortable for one person and not so much for another person. If you are buying headphones without trying them on, make sure there is a liberal return policy if they don't work out for you.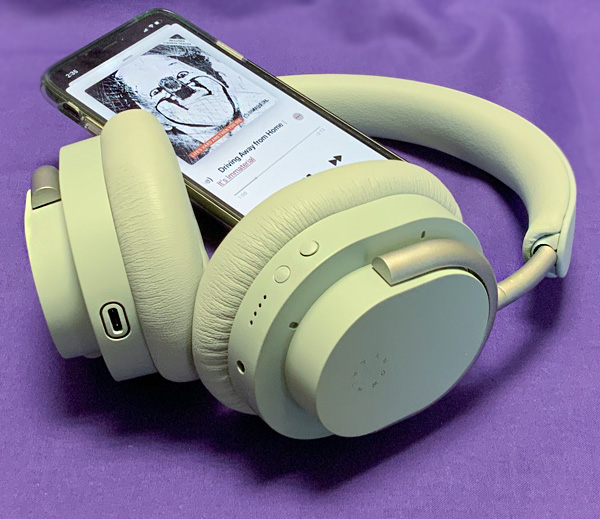 Let's talk about audio quality for music listening. The Know Calm headphone features what they call Mind Shine, a nebulous term that describes "a reduction of listening fatigue by processing and transmitting audio that your brain can enjoy." Whatever. Know is basically saying that you can use the Calm headphone for extended periods because the sound is as comfortable as the headphone itself.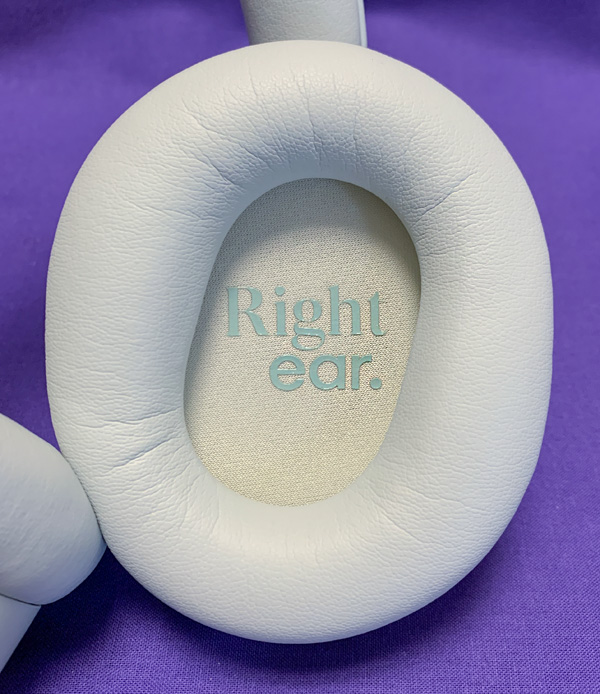 So how "comfortable" is the sound? Know has tweaked the audio towards a warmer range, meaning that they aren't as bright as some more accurate-sounding headphones can be. Higher frequencies are rolled off which can accentuate the middle and lower frequencies. Technically, this can result in a more comfortable sound as Know says. This audio approach is what most non-audiophile people prefer.
Music on the Calm headphone has a fun sound that begs to be enjoyed rather than examined for absolute tonal accuracy. Unless you're a recording engineer, that's a good thing.
What I like
Comfort
ANC
Intuitive controls
Passthrough
Wireless charging
What I'd change

Final Thoughts
The Know Calm headphones fit into a growing and competitive mid-range category that feature tech found only on more expensive gear just a few years ago. Having ANC, comfort, and good sound together in one affordable headphone is a winning combination.
Price: $249.00
Where to buy: Amazon
Source: The sample of this product was provided by Know.