We use affiliate links. If you buy something through the links on this page, we may earn a commission at no cost to you. Learn more.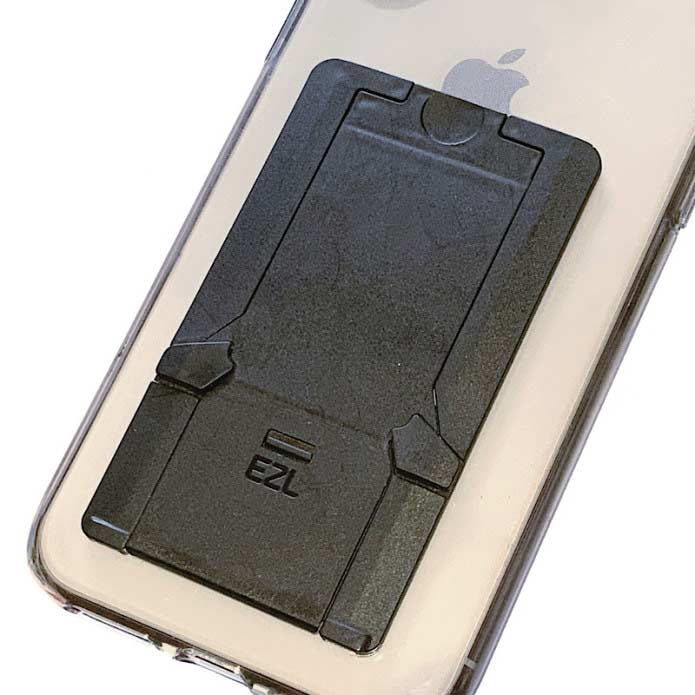 CROWDFUNDING NEWS – The EZL from Plinth is an interesting alternative to the popular PopSocket phone grip, but the EZL has a few extra features going for it that the PopSocket lacks that make its new crowdfunding campaign worth a quick look.
What is it?
The EZL (pronounced easel) is a thin stick-on universal plastic phone stand that is only 2mm thick and it can double as a phone grip to make one-handed use easier.
Why do I like it?
I like the EZL because it is flat, easy to install, works with a wireless charger, and provides 3 viewing angles as well as landscape mode. Another cool attention to detail is that the popout stand has rubber feet to keep it from sliding around on your desk. It's also designed for the future with an option to attach accessories (coming soon) for car mounting.
Where can I find more info?
The EZL campaign ends on 8/2/20 and they are working towards their funding goal of $3,721. You can pre-order an EZL starting at $10. After the EZL campaign ends, rewards are estimated to start shipping in August 2020. Visit their Indiegogo page for all the details.