We use affiliate links. If you buy something through the links on this page, we may earn a commission at no cost to you. Learn more.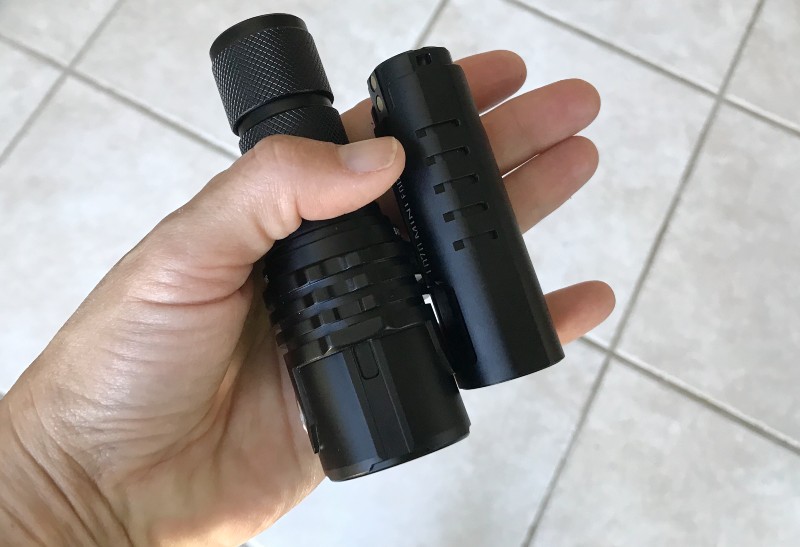 REVIEW – Imalent flashlights pack a very bright punch in very small packages.
What is it?
We reviewed two small flashlights from Imalent. The LD70 is branded as a powerful keychain, with an impressive 4,000 lumens. At just a bit larger, the MS03 fits in your palm with room to spare and packs an incredible 13,000 lumens.
What's in the box?
Flashlight

1 USB charging cable

Instruction manual

Carrying case and wrist strap (MS03 only)
Hardware specs
LD70
Product size: 81 (length): 25 (diameter) mm

Net weight: 87g (including battery)

Output: 4000-900 lumens (Turbo); 2000-900 lumens (High); 900 lumens (Middle); 200 lumens (Middle Low); 20 lumens (Low)

Run time: 38 minutes to 15 hours, depending on setting

Beam distance: 203 meters

Peak beam intensity: 10350cd

IPX-8 standard waterproof (2 meters underwater)

1.5m impact resistant

Colors: Army green, gold, black and blue
MS03
Product size:36(head diameter); 27(body diameter); 110(length)mm

Net weight 117g(battery excluded)

Output: 13000-2000 lumens (Turbo); 8000-2000 lumens (High); 3000 lumens (Middle II); 1300 lumens (Middle I); 800 lumens (Middle Low); 150 lumens (Low)

Run time: 70 minutes to 27 hours, depending on setting

Beam distance: 324 meters

Peak beam intensity: 26320cd

IPX-8 standard waterproof (2 meters submersible)

1.5m impact resistant

Design and features
Setup
After unpacking these little flashlights from their snug, insulated packages, they needed to be charged. The larger MS03 requires that you unscrew the bottom, take out the battery (and battery protectant the first time you use it) and the charging port is located on the battery itself.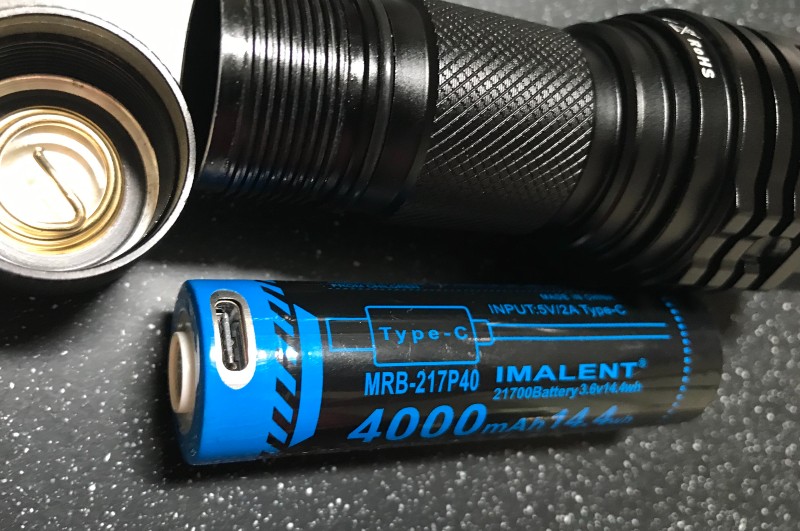 The keychain-sized LD70 has a magnetic port on the bottom edge.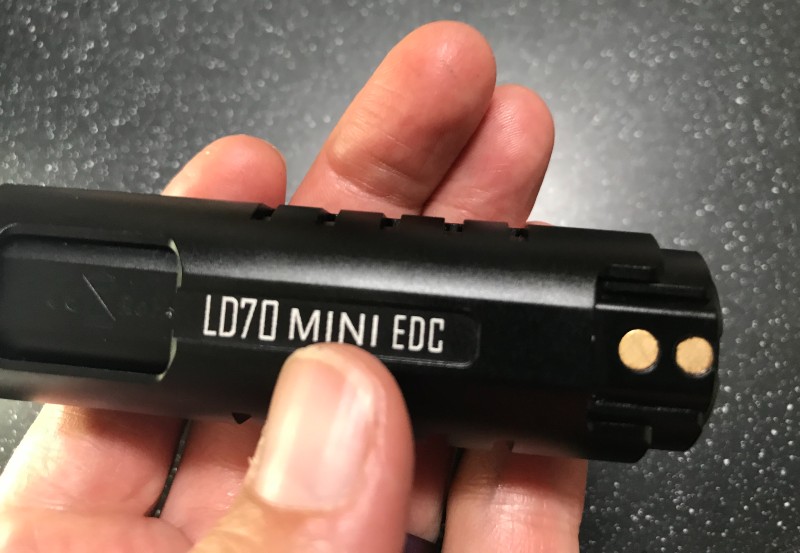 Performance
The flashlights are simple to use, just click a button like a regular old flashlight. However, they do have a couple of extra features.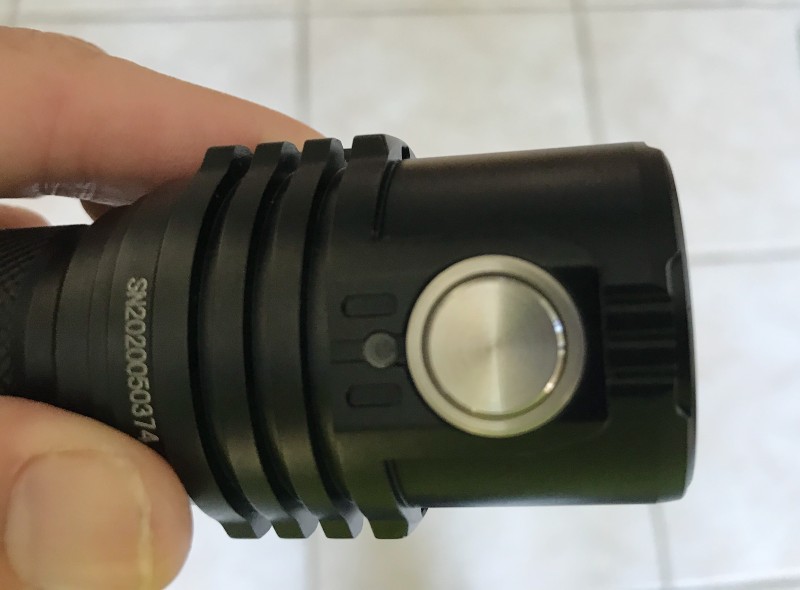 You double click the power button to get it into Turbo mode. Then you double-click again for strobe mode.
You can lock (and unlock) the flashlight by clicking the power button three times for the MS03 and four times in the LD70.
The LD70 also has a very tiny display to show you exactly which mode you're in (volts and lumens).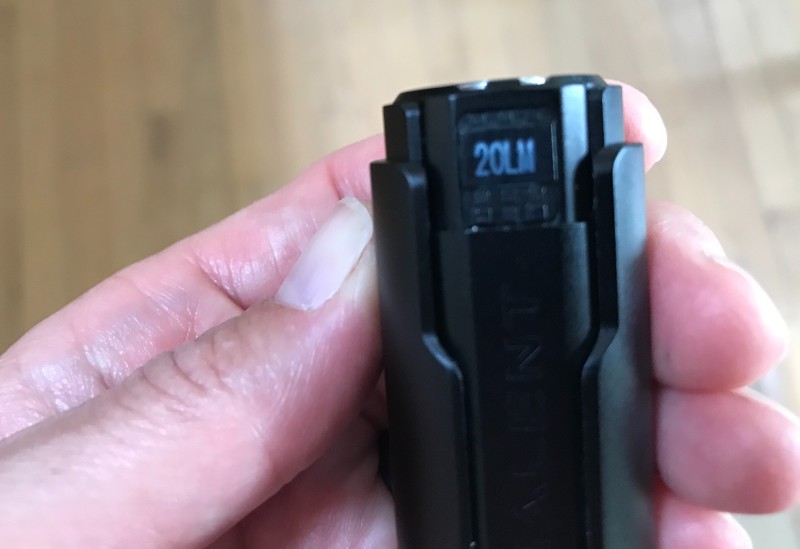 Immediately you will notice how bright these flashlights are. When compared side by side with a regular smartphone flashlight, there's really no comparison. Using your phone light isn't even close, these flashlights are in an entirely different league.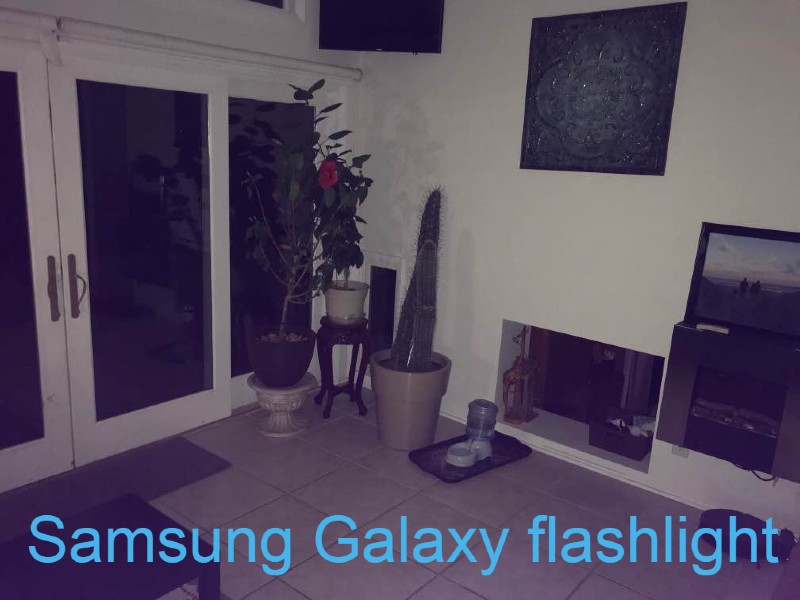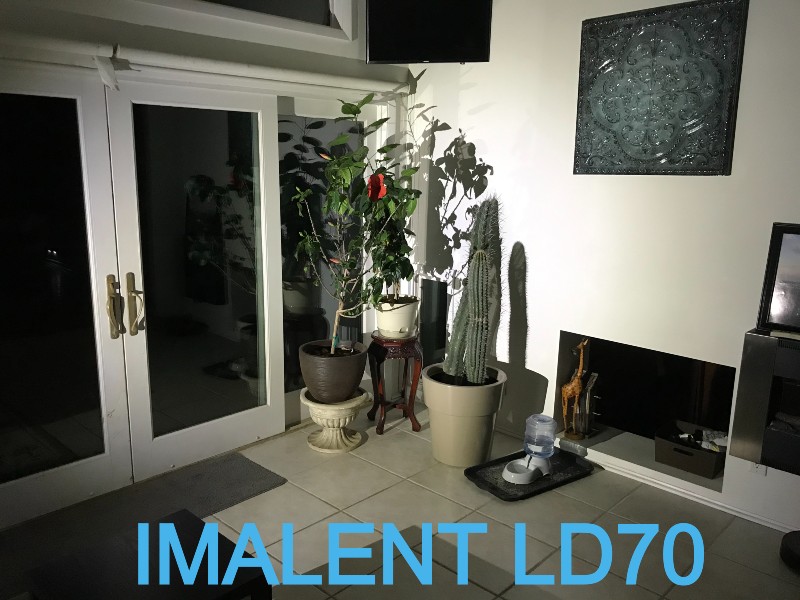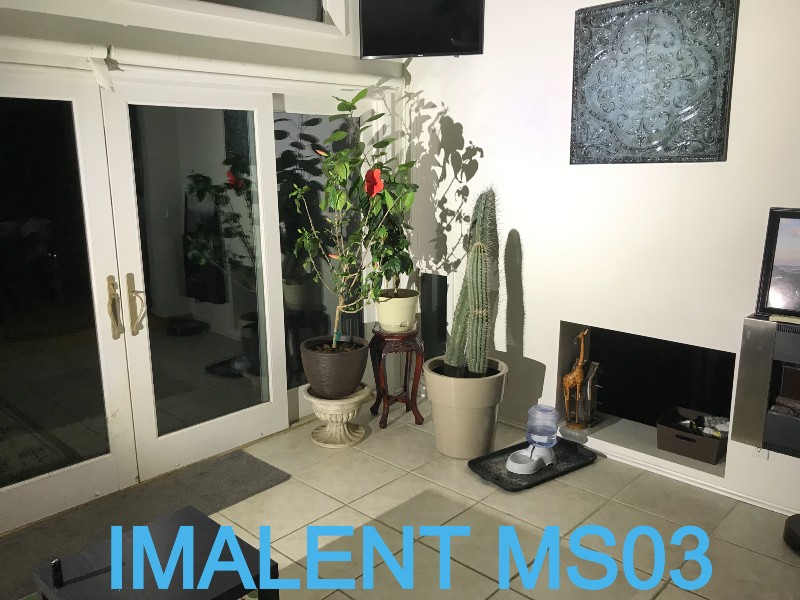 You will also notice, however, that they get hot. Very hot. Very fast.
They do have "intelligent thermal control," which reduces the power automatically as the housing temperature rises. In the LD70, once the external body temperature of the flashlight hits 50 degrees Celsius, the power automatically reduces to 900 lumens. In the MS03, it reduces to 200 lumens when the body temperature hits 55 degrees.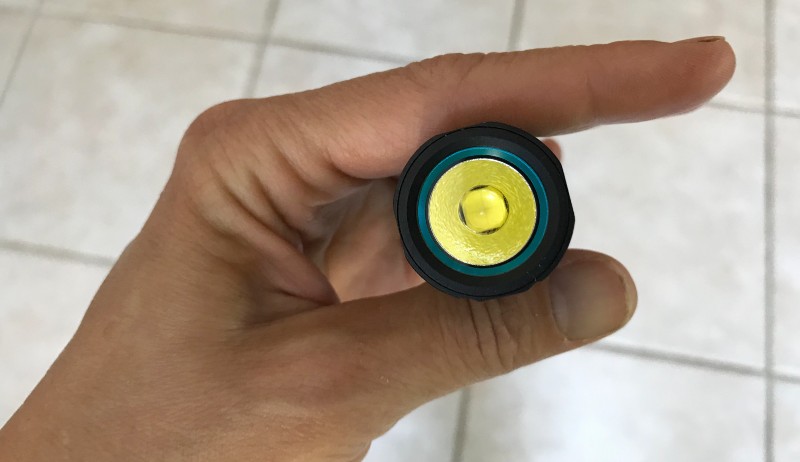 In testing these, I found the LD70 keychain flashlight got noticeably hot within 2 minutes and by 3 minutes, it was uncomfortably hot. By 4 minutes, it had dropped to 200 lumens, and I still found it uncomfortably hot to hold onto. 
With the palm-sized MS03, it was noticeably hot in just 30 seconds, which was quite a surprise. Like I said, very hot, very fast. And after about a minute it's verging on uncomfortably hot, though I held onto it for a few minutes longer and it didn't get any hotter, showing that the thermal control really works.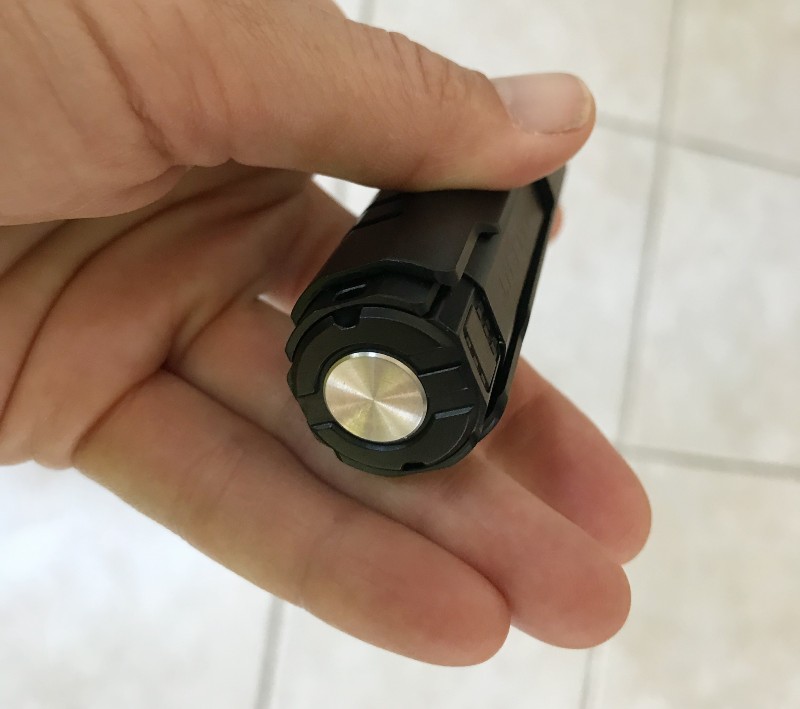 These flashlights are no joke. And you should handle them with care.
I originally had these in mind to pack with my son for an overnight camp in the woods. But given the brightness and heat they generate, I don't want to risk a kid getting burned or the real possibility they would, at some point at least, shine in someone's eyes. Plus at $60 or $130 a pop, they certainly aren't a toy. We'll save them for family camping trips instead.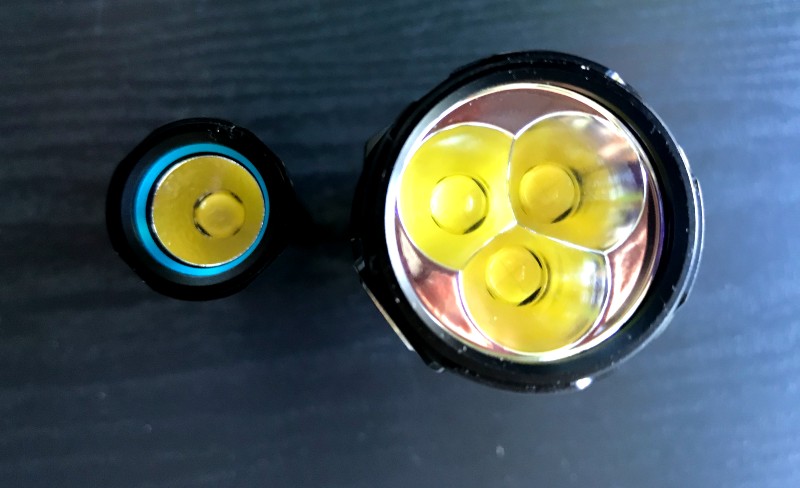 Throughout the pandemic, as we've worked on house and yard projects, these flashlights have been great. From spotting a long-lost piece of gear from the recesses of our garage closets to finding our puppy hiding in the bushes on a moonless night, they've already come in handy. I can only imagine the thousands of uses for these pocket-sized flashlights and how convenient they'll be in the coming years. We just have to be very careful, given their small size, to make sure we don't lose them!
What I like
Portable, convenient size

Excellent light quality
What I'd change
Final thoughts
As long as you're aware they get hot very quickly, you'll be thrilled with the performance of these tiny flashlights.
Price: $59.99 for LD70; $129.95 for MS03
Where to buy: Imalent website
Source: The sample of this product was provided by Imalent.