We use affiliate links. If you buy something through the links on this page, we may earn a commission at no cost to you. Learn more.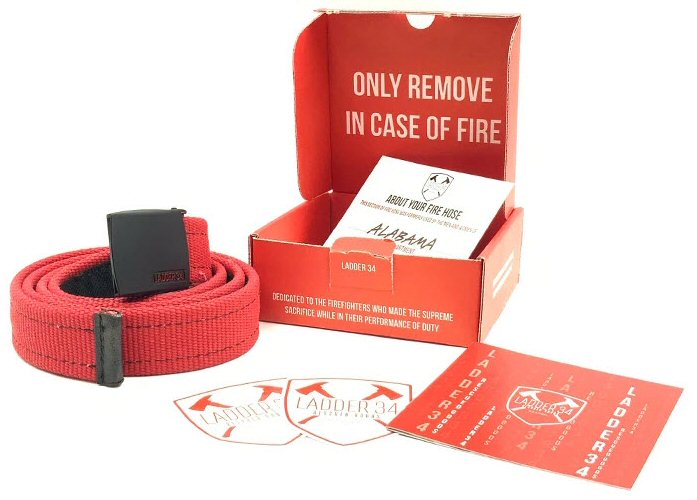 NEWS – Ever heard the term "upcycled?"  Wikipedia defines it as "creative reuse…transforming by-products, waste materials, useless, or unwanted products into new materials or products of better quality and environmental value."  And that's exactly what Ladder 34 does.  They take used materials from fire stations around the country and transform it into cool-looking, useful, and ultra-durable products—and donate a portion of their proceed to give much-needed help to firefighters.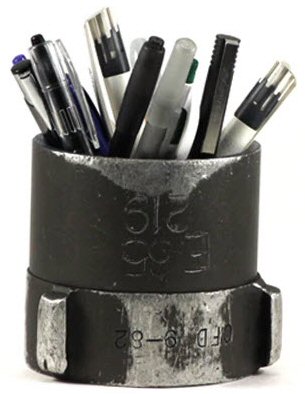 Ladder 34 has a great story.  Ladder 34's founder is a firefighter himself, and he was given his firefighting father's Number 34 as his own.  He wanted to do something with the used fire hoses, which when worn out are taken out of service and discarded and this, unfortunately, means being thrown into a dumpster and ultimately into a landfill.  Although they are beyond their useful life as a firefighter's main line of defense in a fire, these fire hoses each tell their own stories and are each capable of being transformed into other products that can serve useful purposes and last a lifetime.  Ladder 34 began salvaging these worn-out fire hoses starting in their local Grand Rapids, MI area, and now from fire departments all around the country.  They then turn the discarded fire hoses into products like the ones you see here.  Their first product was belts like the photo up top.  The photo immediately above is a coupling, which is the component at either end of a fire hose that attaches the hose to a fire hydrant or pumper truck.  Ladder 34 upcycles these couplings into pen and pencil holders that book look and are very heavy-duty and durable.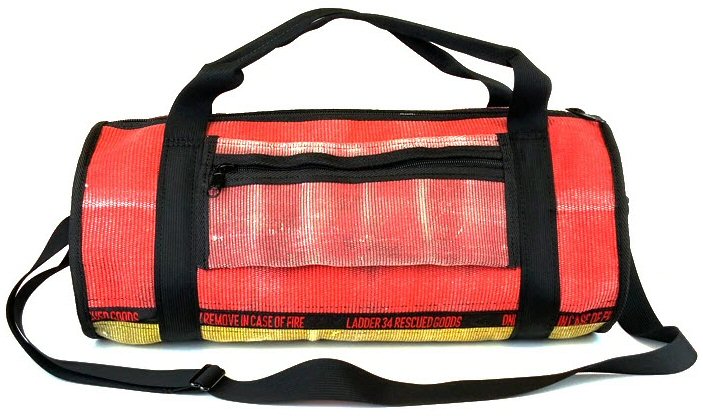 Ladder 34 donates a portion of their proceeds to the fire departments from which they've salvaged the used fire hoses, which helps fund new firefighting gear, mental health programs (incredibly, the leading cause of death of firefighters is not fire, but suicide), and other assistance for these departments, the vast majority of which are depressingly under-funded, leaving their firefighters having to pay many of their station's expenses out of their own pockets.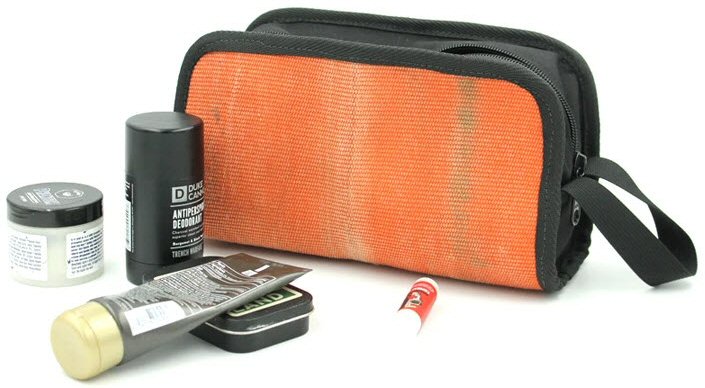 Their upcycled products currently include belts (pictured here), coasters, couplings (pictured here), wallets, heavy punching bags, dog collars, Dopp bags (pictured here), two sizes of messenger bags, duffel bags, tablet cases, notebook cases, and floor rugs—and they are developing new products all the time.  All of Ladder 34's products are 100% American made and have a Lifetime Guarantee—and considering that the materials used to make their products are ridiculously durable, I would expect it to be easy for them to live up to this guarantee.  When you purchase one of their products, you will actually receive the exact item that you select from the products shown on their site.  So if you see one in a particular color or with a particular wear pattern, you can purchase that specific item.  Additionally, for many of their products, you can actually select the specific fire department from which the material for that product originated.  Visit Ladder34.com for more info and to order.