We use affiliate links. If you buy something through the links on this page, we may earn a commission at no cost to you. Learn more.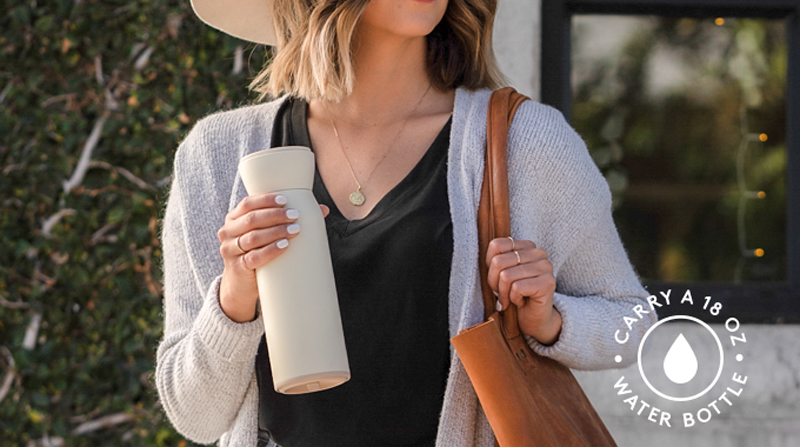 CROWDFUNDING NEWS – Reusable water bottles are everywhere.  You can always see ecology-minded folks toting their water bottles, keeping their body properly hydrated while not adding to the mountains of waste going into landfills.  But, these same people can also be found at their local coffee shops, drinking their morning caffeine in single-use cups with spiffy cardboard heat shields, many of those going into the trash.
What if there was a way to carry your daily water and also carry a handy reusable cup for your coffee without increasing your every day carry (EDC) load?  Hitch has an answer with their new Kickstarter project – the Hitch 18-ounce bottle with a removable barista-approved 12-ounce cup hidden inside.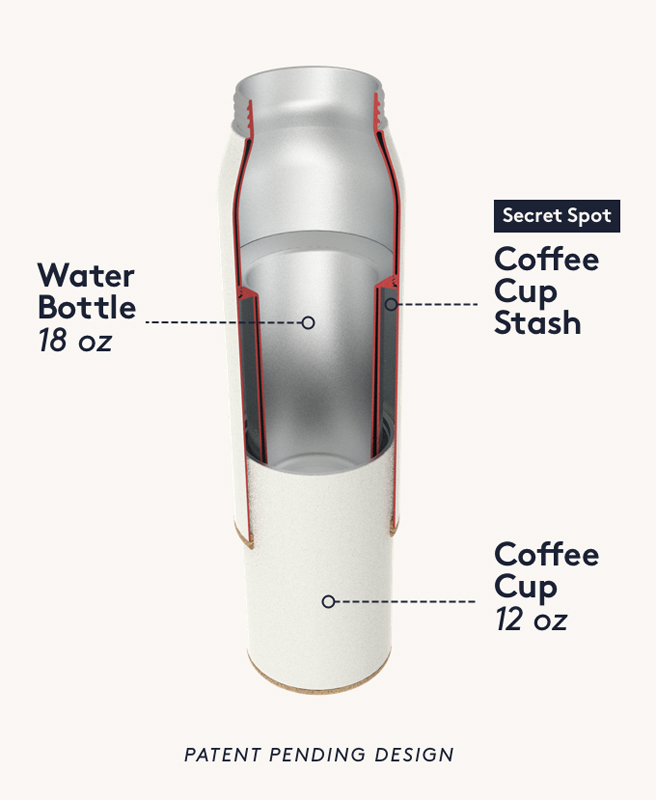 The cup slides into a hidden compartment under the bottle, allowing you to carry everything in one neat package.
The patent-pending design is compact and much easier to carry than a traditional bottle and cup.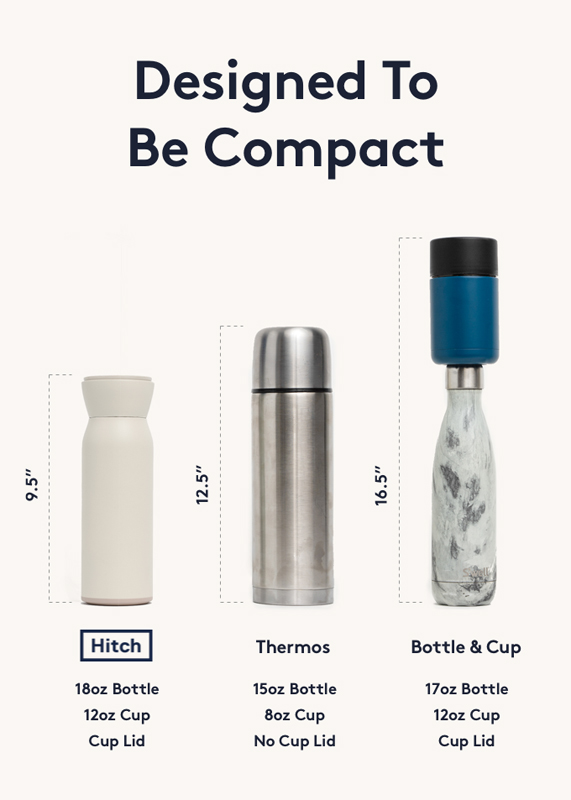 The cup locks in place under the bottle, with a locking lid that also seals the cup.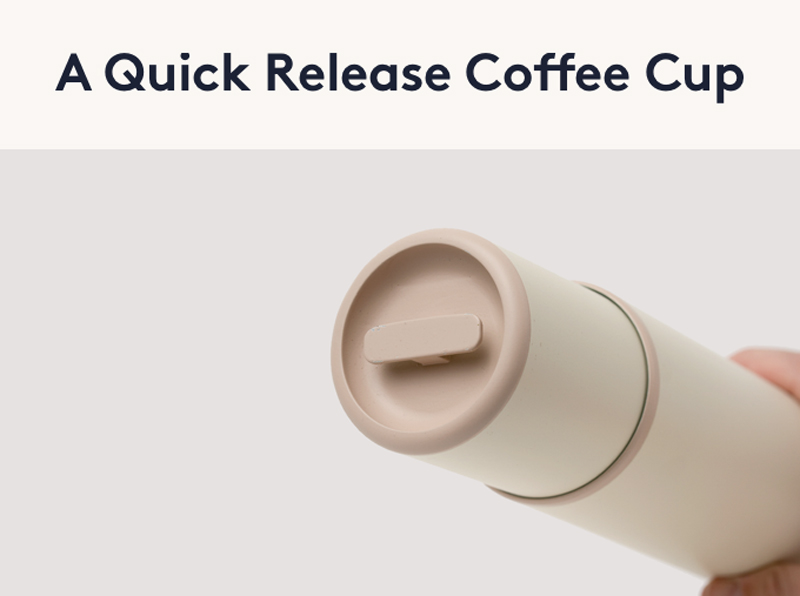 There are three ways to carry the Hitch bottle: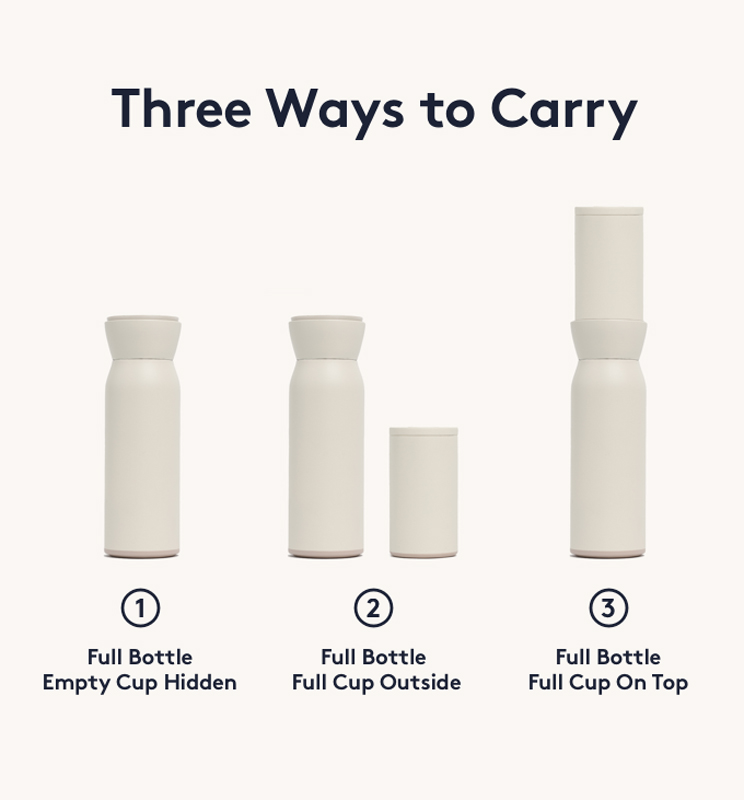 Here's a look at how the Hitch works:
The Hitch bottle will be available in four colors when it ships – currently targeted for October 2020.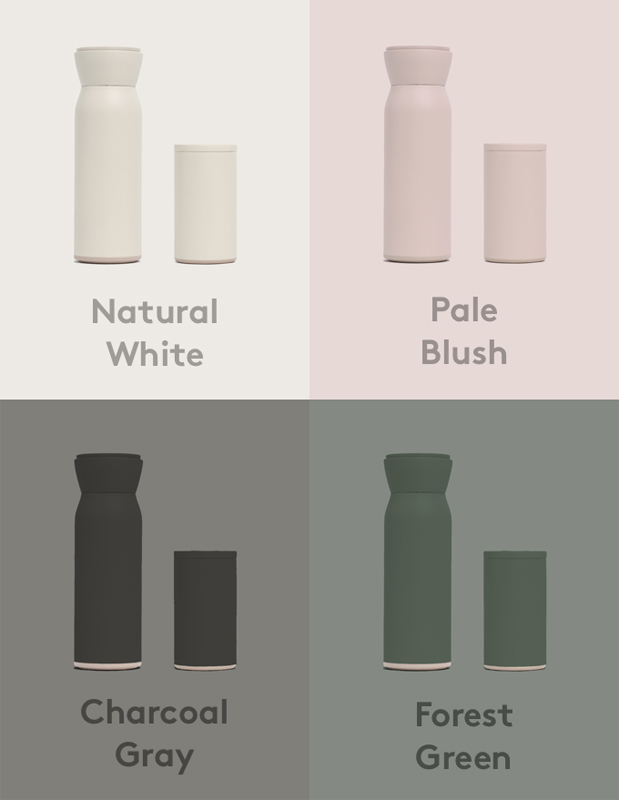 In addition to offering the Hitch bottle, rewards will also include options with a zero-waste bundle includes everything you need to be sustainable in how you carry your daily beverages and food.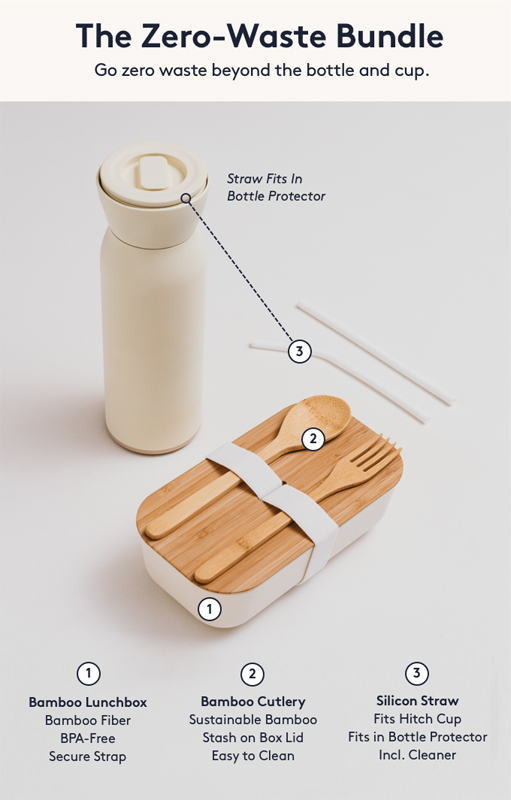 Rewards start at $39 for a Hitch bottle and $59 for the bundle.  They also promise to plant a tree and remove 1kg of ocean-bound plastic for every order and ship your order 100% carbon-neutral.
Their campaign ends on Thursday, May 28, 2020, at 10:44 AM EDT. They have blown past their $10,000 goal and are at nearly $59,000 as of this writing.
To learn more about Hitch and their environmental goals, check out their campaign on Kickstarter.