We use affiliate links. If you buy something through the links on this page, we may earn a commission at no cost to you. Learn more.

REVIEW – I hate getting certain new tech – specifically phones and PCs.  While I love all the shiny newness, I detest migrating everything from the old to the new.  It's tedious and time-consuming and did I mention that I hate it?
What if there was a way to make the process simple and hands-off?  What if there was a way to automate it so that I don't have to do anything?  Or at least nearly nothing? Would that be worth something?  To me, yes, it would.
What is it?
Zinstall WinWin is a transfer utility that claims to be able to move everything from an old PC to a new one with little to no involvement from me.  Specifically, from their website:
Zinstall transfers all of your stuff to your new computer: your programs, documents, music, pictures, favorites, emails, accounts, settings – and of course all of your files. Your new computer will feel just like the old one. Your old computer remains safe and unchanged, and nothing is erased from it.
What's in the box?
There isn't a box, it is only available as an electronic download.  What you get is a download that you run on both the old PC and the new PC.
Design and features
The software works with Windows 10 (including Windows 10 to Windows 10), Windows 8/8.1, Windows 7, XP and Vista, any edition, 32- and 64-bit. You can transfer between two computers, on one computer – or even from just from the old hard drive. You can transfer in any combination, such as XP or Vista to Windows 10, Windows 7 to Windows 10 or Windows 10 to Windows 10 – or any others.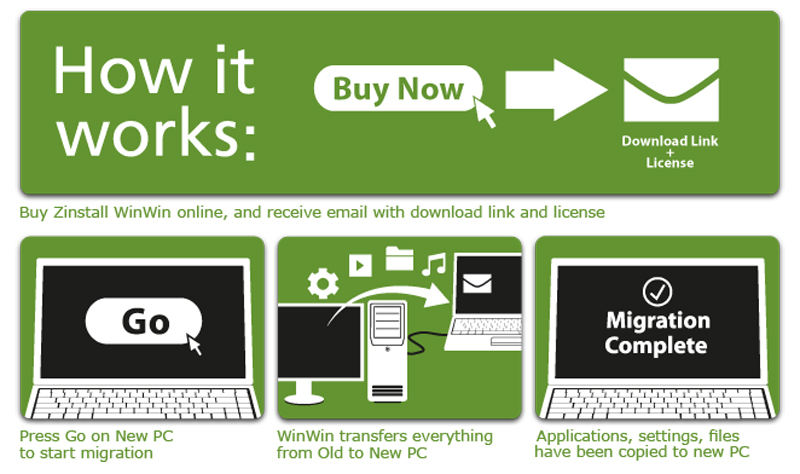 Setup
The only setup after purchasing was to install the software on both PCs and fire it up.  The software prompts you for whether this is the old or new PC.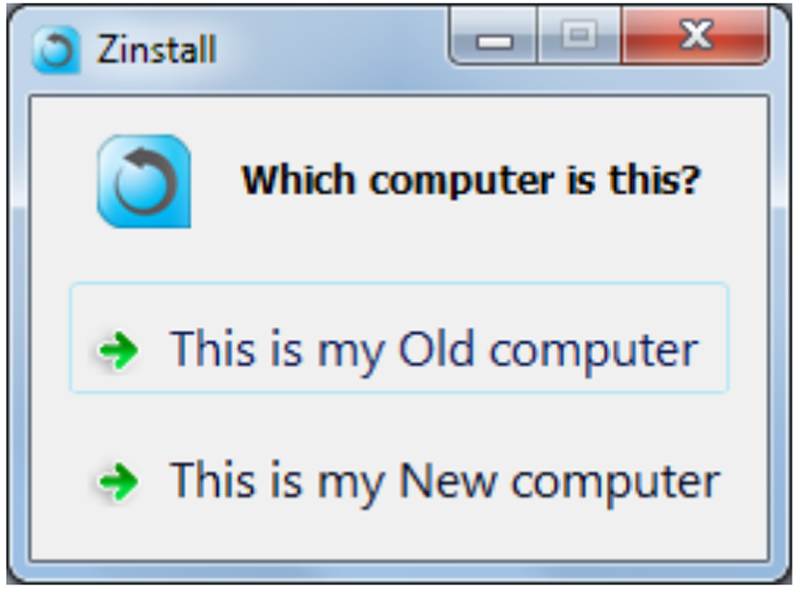 You can let it rip with default settings or you can completely customize your experience, choosing specific folders, programs, and users to either copy or exclude.
Performance
There are two questions here.  One: does it work?  Two: is it fast?  The answers are yes and no, but that needs some discussion.
Here was my issue – the battery in the base of my laptop started swelling.  Swelling batteries mean an impending death of the hardware, especially since the battery is not replaceable, at least easily. I went out and bought a replacement – both the old and new machines run Windows 10.  I was now faced with moving all my installed programs and local files – a process that would involve hours of downloads, installs and so on, plus copying all local files to removable media and then copying everything onto the new machine.
Instead, I opted to purchase Zinstall WinWin.  Once I downloaded and installed it on both machines, I fired it up on both.  On the old PC, I chose "Old PC".  It opened a window stating that it was waiting for a connection from the new PC.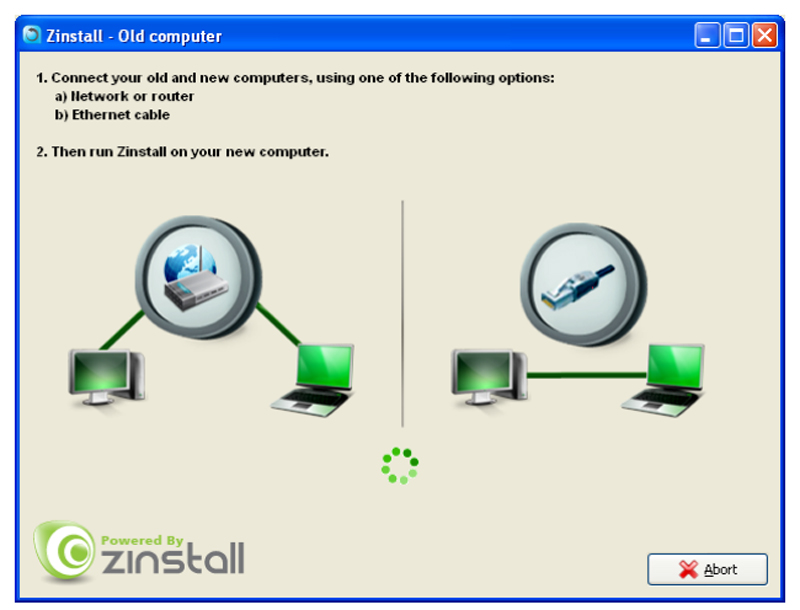 On the new PC, I chose "New PC".  The software starts up and scans both PCs.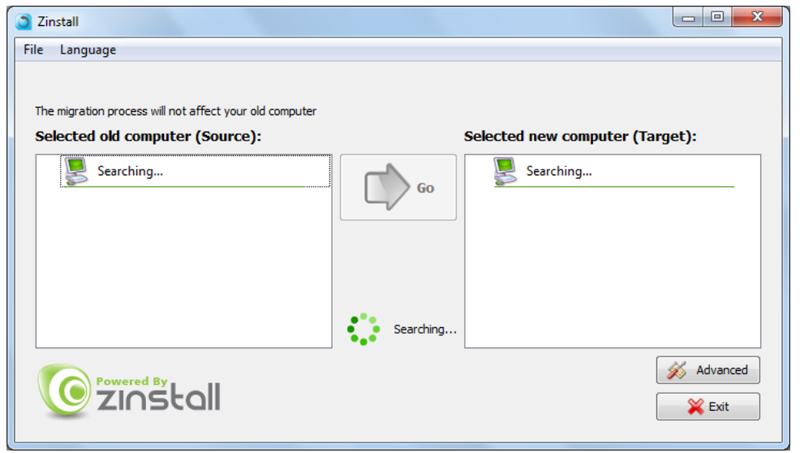 Then it opened an options window where I was able to choose folders to include or exclude.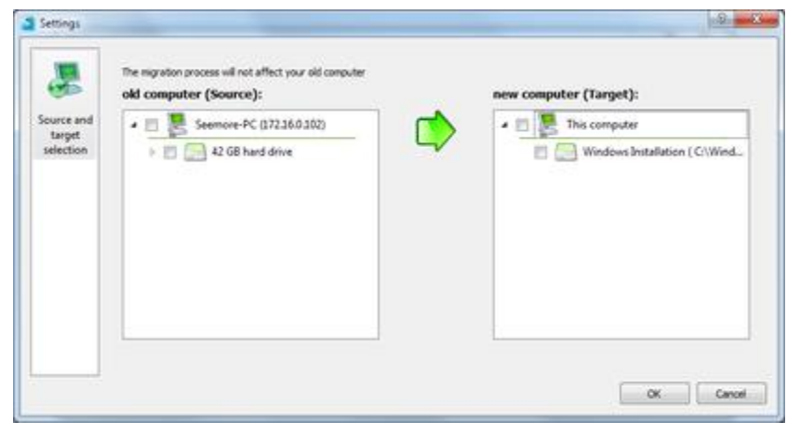 I was also able to select what software to move.  I deselected some older versions of programs that I still had installed as well as other software I no longer use.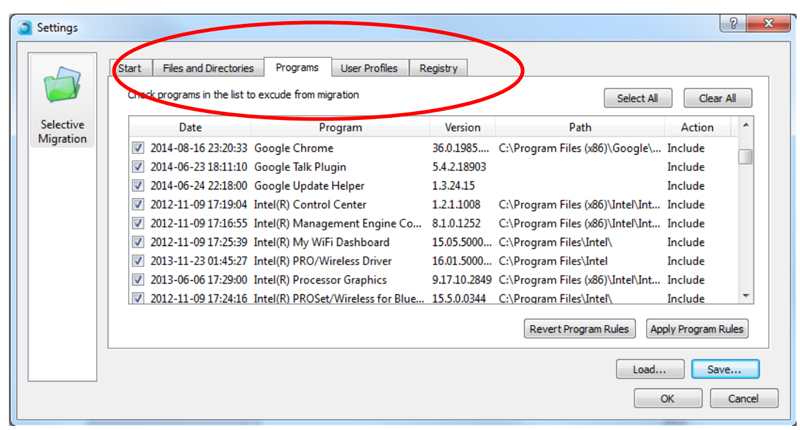 I could also choose specific user profiles to copy or ignore. Core user profile files will always be transferred.
I didn't have to do any type of physical connection.  Both PCs were connected to my home WiFi.  All data movement would be happening over the air from one PC to my router and down to the other PC.
I started the transfer at about 10 AM.  By 6 PM, everything was done.  Yes, it took eight hours.  In that time, over 180GB in over 220,000 files moved from the old PC to the new PC.
It was at this point that I learned something.  Zinstall leveraged my OneDrive to facilitate part of the transfer, specifically the desktop.  Unfortunately, I tend to save some temporary files on my desktop.  Sometimes, it is a lot of large files, and that was the case today.  That filled up my OneDive account and Zinstall couldn't successfully move everything on my desktop.  It also left my desktop on the new PC positioned in the OneDrive folder.  It wasn't a big deal, as I could just delete the files I didn't need and then manually move the desktop to my user folder, where it belonged.  Still, it would have been nice if the documentation mentioned that.
The documentation states that it won't move system drivers, like printers and such, but it did move my network printer and it mostly worked.  Unfortunately, the scanner did not.  I had to uninstall and reinstall the printer/scanner drivers.  The other thing that didn't work was Google Drive.  It failed with an error every time I ran it on the new PC.  A quick uninstall/reinstall fixed that as well.
The one thing that Zinstall doesn't move is licensing.  I had to reenter my license keys for Office, a couple of Adobe items, and a few other software packages.  All in all, I spent a couple of hours, maybe three,  doing all that.  The entire process to migrate took about eleven hours, but the first eight, I was golfing, eating, and catching up on DVR and streaming shows.
I expect that I could have completed this process manually in perhaps eight to nine hours, but that would have been eight or nine hands-on hours where I was doing nothing else. Did I mention that I hate that kind of stuff?
The software isn't free, nor cheap. It costs $119. The way I look at it, it saved me six or seven hours of crappy work that I hate to do.  For me, it was worth it.
What I like
Simple to use
Comprehensive transfer
Very good selective transfer options
What I'd change
A little on the expensive side
Knowing that OneDrive would be used would have been nice
Getting printers and Google Drive working would also be nice
Bringing license and user information along would be awesome
Final thoughts
I am sitting here, writing this review on my new laptop.  It has everything on it I wanted from my old laptop.  That includes iTunes, Sonos, multiple image and video editing software packages, Microsoft Office Professional 2016, and about 25 other programs.  I didn't have to download or install a single one.  All I had to do was reapply my license keys and/or user logins.  Suffice it to say that I am a happy camper and very pleased with Zinstall.  If you need to move from one Windows PC to another and don't want to do it all manually, I can certainly recommend it.
Price: $119
Where to buy: Direct from Zinstall.
Source: I purchased this with my funds.