We use affiliate links. If you buy something through the links on this page, we may earn a commission at no cost to you. Learn more.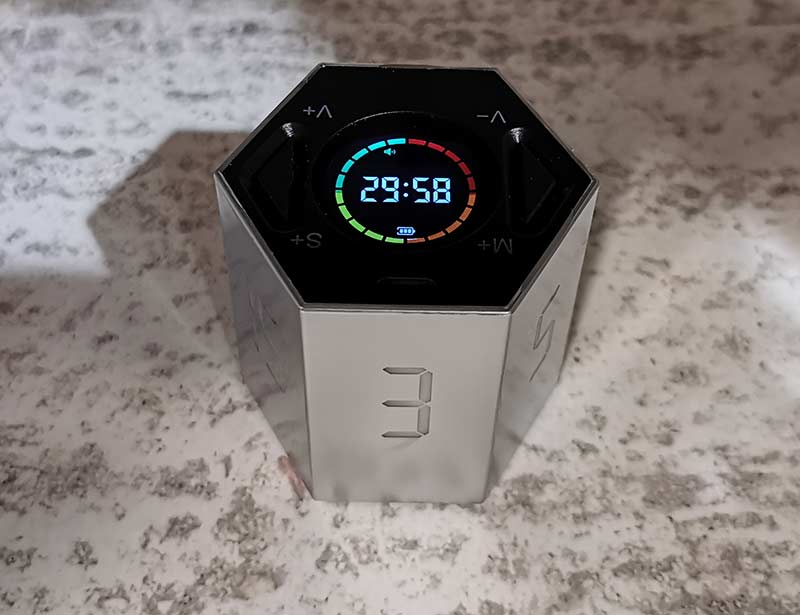 CROWDFUNDING NEWS – Do you ever need to set a timer or need to know how long it takes you to do a task? You can easily use the clock app on your phone for these functions, but once you see the Ticktime, you're going to change your mind and pull out your wallet.
What is it?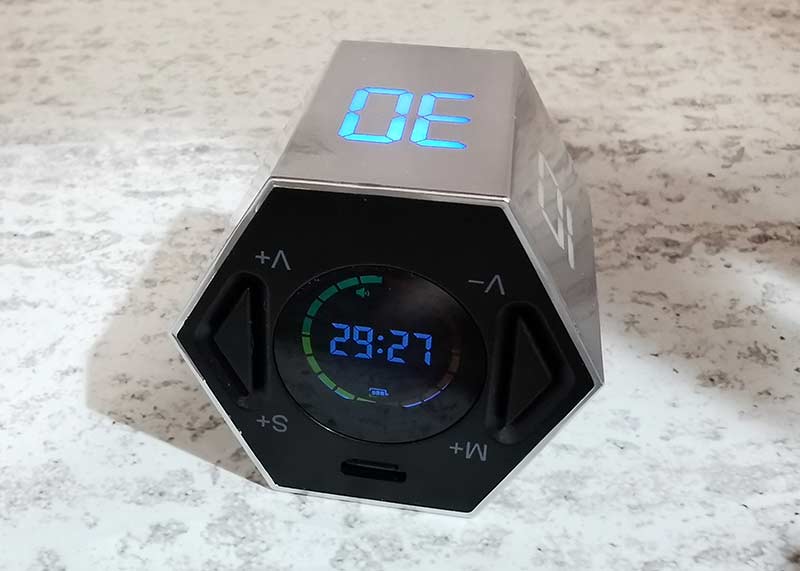 The Ticktime is a small six-sided rechargeable module that you can use to quickly set a 3, 5, 10, 15, 25, or 30-minute timer.
Why do I like it?
I like Ticktime because it's a stand alone device that doesn't require you to pair it with your phone, download firmware updates, or sync with another device. It has been designed to only do two things. It either functions as a countdown timer, or a countup counter. That's it and that's all, but it does both tasks extremely well because the interface is super easy to use. Each side of the Ticktime has a defined timer. If you set it so the number 5 is face up, then the color LCD display will start counting down 5 mins. When the timer reaches the end, Ticktime will beep until you pick it up and set it with the display face up. You can also use the buttons next to the display to set a customized timer if you need something less than 3 minutes.
If you want to use Ticktime as a counter, you place it with the bottom face up and it will count up until you flip it back over, at which point, you'll see the time on the display.
A couple other things that are cool about the Ticktime is that it has a magnetic base so you can stick it on your fridge, and you can even set it to silent mode if needed.
Where can I find more info?
The Ticktime campaign ends on 5/10/20 and they have already passed their funding goal of $1290. You can pre-order a Ticktime starting at $39. After the Ticktime campaign ends, rewards are estimated to start shipping in May 2020. Visit their Indiegogo page for all the details.