We use affiliate links. If you buy something through the links on this page, we may earn a commission at no cost to you. Learn more.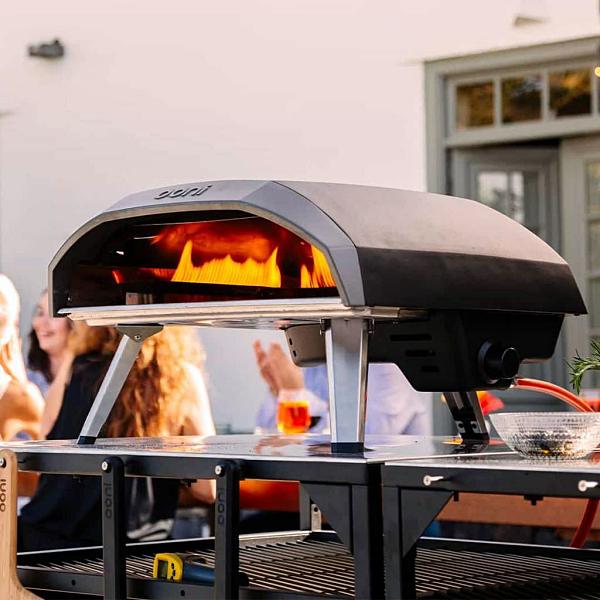 NEWS – Last summer I reviewed the Ooni Koda portable outdoor pizza oven, and I thought it was outstanding. The Koda is a stylish looking outdoor pizza oven that can cook a pizza in 60-seconds. On Wednesday, Ooni introduced the world to its newest outdoor pizza oven, the Ooni Koda 16.
At first blush, the Koda 16 looks almost exactly like its predecessor, maintaining the show-stopping design of the Koda. The difference between the two is size. The Koda 16 is huge. Just how huge? The Koda 16 is capable of making a 16-inch Neapolitan style pizza. The pic below shows the size difference between the Koda (left) and Koda 16 (right).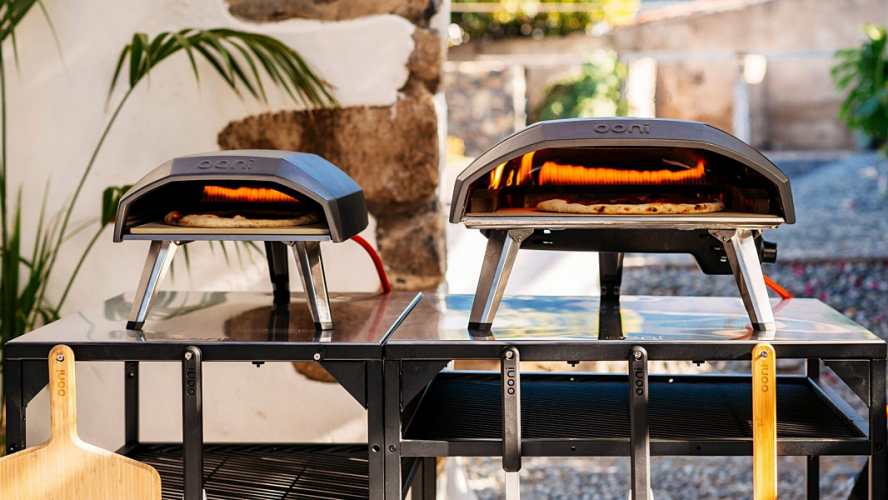 The major changes come under the hood, so to speak. Ooni Koda 16 boasts a wide opening and a large cordierite stone baking board. Inside the oven, Ooni uses an innovative L-shaped gas burner, which produces a powerful waterfall effect flame.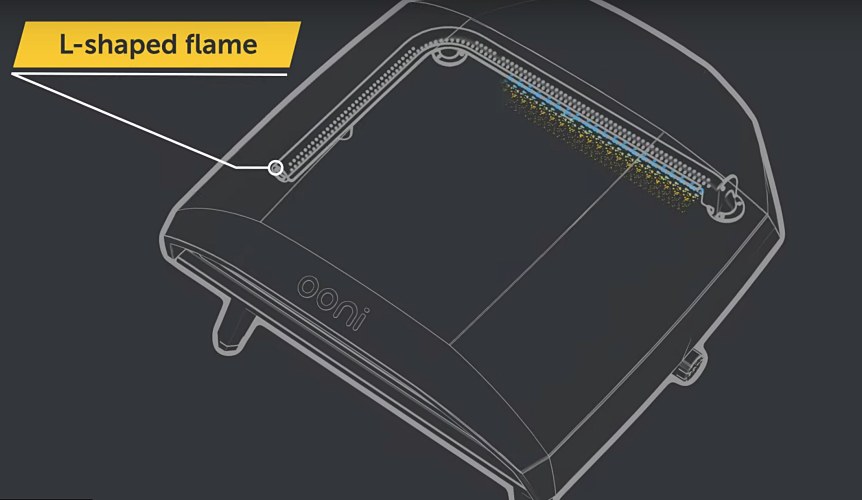 Switch on the instant gas ignition, and you'll be ready to cook in 20 minutes. As with all of Ooni pizza ovens, the Koda 16 reaches a blazing 932℉. The precise heat needed for cooking stone-baked, perfect pizza in 60 seconds. 
The Ooni Koda 16 is available for pre-order right now on Ooni's website for $499. Or for $100 more, you can pre-order the Koda 16 starter bundle, which includes an Ooni 14″ Pizza Peel, Ooni Pizza Cutter Wheel, and an Ooni Koda 16 Carry Cover. Pre-orders are expected to begin shipping in early April.