We use affiliate links. If you buy something through the links on this page, we may earn a commission at no cost to you. Learn more.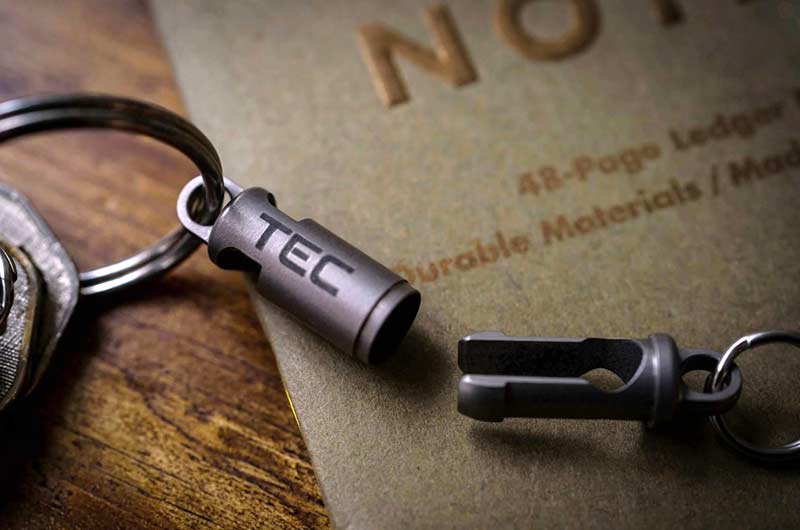 NEWS – You have a bunch of tools on your keychain, we get it, we love keychain tools too. But sometimes you want to use those tools off the chain and split rings suck, so check out the TEC Python-QR. This little guy is made of grade 5 titanium so it's not going to corrode over time. It also doesn't have magnets or springs that can fail and leave your favorite EDC tool on the ground.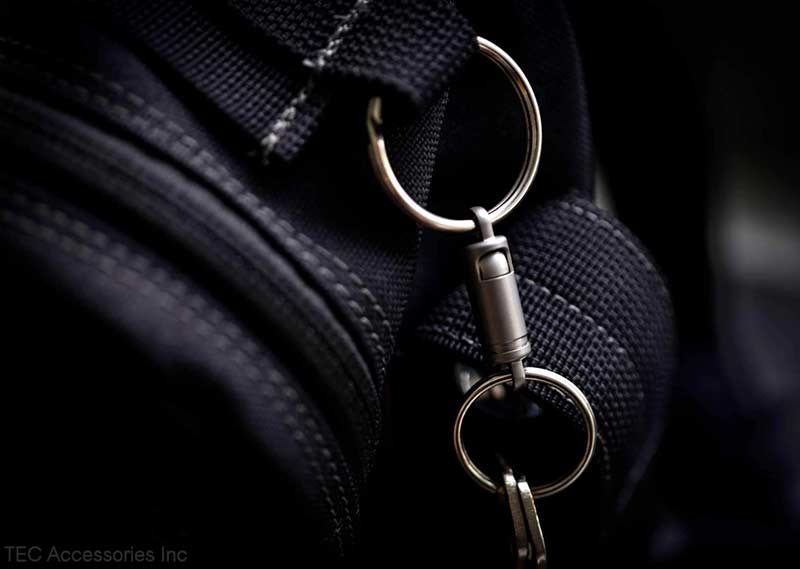 The Python-QR consists of a male plug and a female receptacle. Simply insert the two pieces together and twist to engage the click-lock. The "wings" on the male plug will snap into the opposing cutouts in the receptacle, and will not separate until you intend to release them. A simple pinch on the opposing "wings" will disengage the two pieces allowing you to separate the clip instantly and securely. No moving parts, nothing to break, nothing to replace. Just a precision-machined mechanism that will never wear out and will never fail.
You can buy the Python-QR directly from TEC for $36.95 or head over to Amazon where they are priced the same.