We use affiliate links. If you buy something through the links on this page, we may earn a commission at no cost to you. Learn more.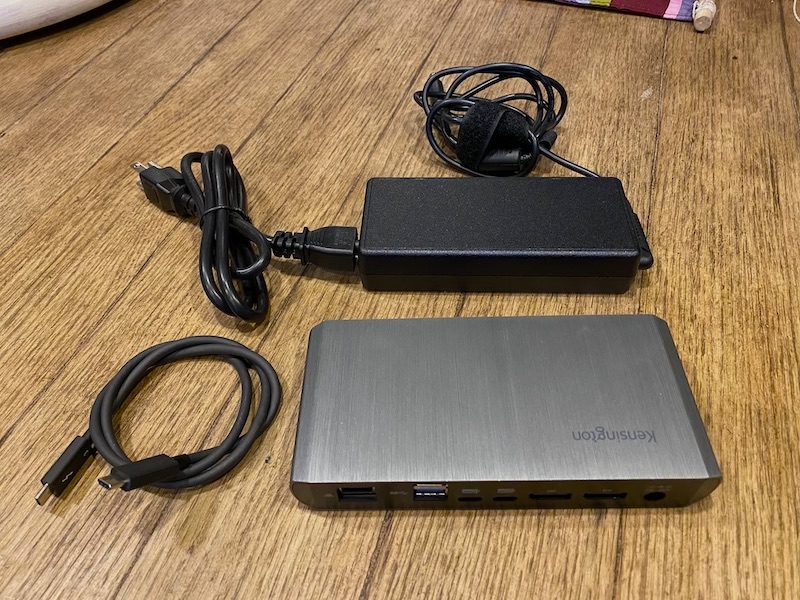 REVIEW – Given the "port reduction" movement on mobile devices, docking stations have become a necessity when one's main computer is a laptop. With Apple's recent MacBook and MacBook Pro models, a USB-C/Thunderbolt 3 connection is your only option. So when I got my mid-2019 MacBook Pro, I knew some form of docking station was in my future.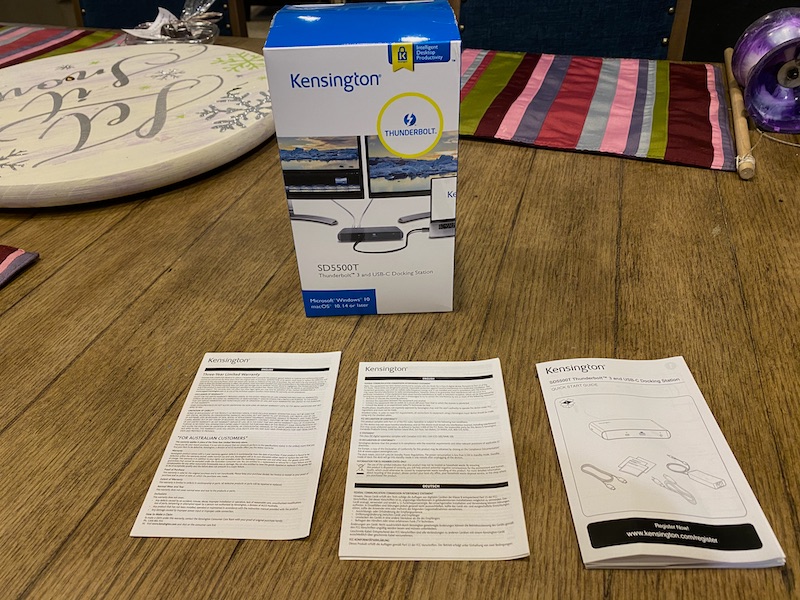 What is it?
The SD5500T is a hybrid (meaning it can accommodate Thunderbolt 3 and USB-C) docking station that gives the user one cable access to high-speed data transfer, gigabit Ethernet, dual display connectivity and power. A single audio jack rounds out the comprehensive port package.
What's in the box?
SD5500T Docking Station
Power Cord
Power Brick
USB-C cable

Hardware specs
6.75″ wide x 3.25″ deep x 1″ tall
60W power delivery
3x USB 3.0 ports with (1x) USB 3.1 Gen 2 on the front, and (2x) USB 3.1 Gen 1 on back
2x USB-C ports with (2x) USB 3.1 Gen2 on the back
1x 3.5mm microphone/headphone port on the front
1x  Gigabit Ethernet port
2x DisplayPort v1.2 with 4k support on both
Kensington Security Slot
Design and features
The Hybrid Dock is a small package covered in a brushed aluminum surface that covers the majority of the body of the device. The majority of the ports, to include the power brick connection port, are on the back, making for a neat appearance when multiple devices and peripherals are connected. Interestingly, there is no activity light to let you know when the device is providing power: other than a bit or warmth from the case, you'd never know it was doing anything.
In use, the 60 watts of power proved enough to keep my MacBook running and charged through long photo editing sessions. I saw no appreciable slow-down when I connected to a network drive as compared to the home drive on my MacBook and running through my photo library was a speedy affair. I only have a single monitor so I was not able to test the docs multi-monitor capabilities. However, the 27 inch Dell Ultrasharp that I have was always recognized and mirrored correctly when connected.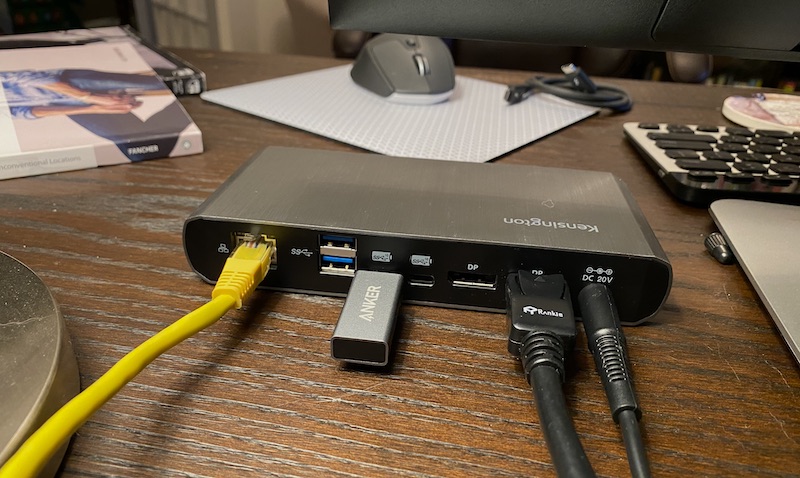 Setup
Setting up the docking station is a matter of simply plugging in the power cord to the back of the dock and connecting any peripherals you might have to the back. The dock connects to your computer through the single USB-C / Thunderbolt 3 port in the front.
Performance
There isn't a lot to say about the performance of the dock other than to say that it just works. Each time I plugged in my MacBook I got the familiar charging "ding" and my 25″ Dell monitor would flicker to life. The Gigabit Ethernet also connected immediately as would any other peripherals I had connected.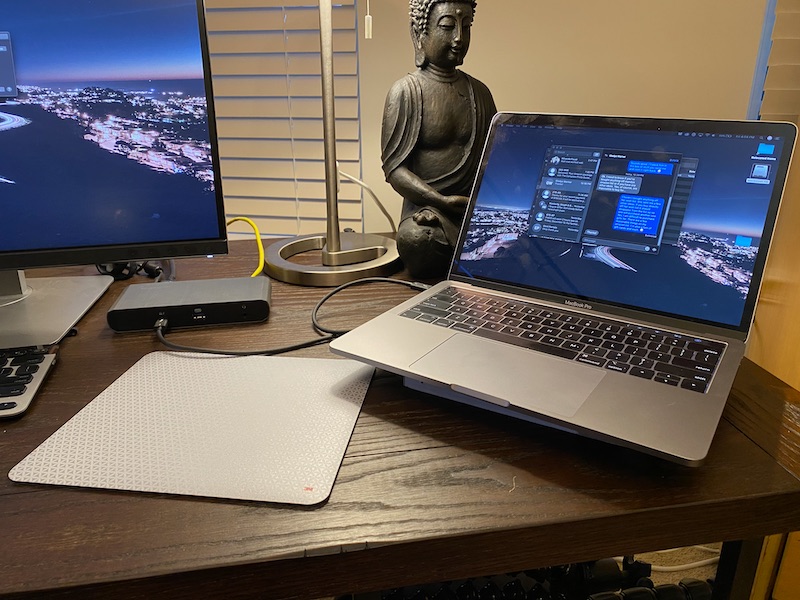 There were only two things that I thought might be improved on the dock. The first is the lack of an SD card slot. As a hobbyist photographer, I lamented Apple's decision to drop SD card support from the new MacBooks. As such, it would have been nice to have one built directly into the doc. I ended up getting a small SD to USB-C adapter that I plugged into one of the available ports on the back. As with everything else, any SD card inserted into the adapter was almost instantly recognized by MacBook. The other minor complaint I had was the spacing between the ports on the back. I'm able to easily fit my SD adapter into one of the USB-C ports but it blocks the USB 3.0 port next to it. I don't have anything attached to it right now, but I could see this becoming a problem if I intend to attach a few more peripherals.
What I like
Compact footprint
It just works!
Has all the ports that most people would need
What needs to be improved
The ports in the back are a little close together
No SD card slot
Final thoughts
Overall, the SD5500T is a near perfect addition to my mobile computing needs. With the addition of an SD card slot, and a little more space between the ports, it would be perfect.
Price: $259.99 (Kensington direct), $289.73 (Amazon)
Where to buy: Kensington or Amazon
Source: The sample of this product was provided by Kensington.