We use affiliate links. If you buy something through the links on this page, we may earn a commission at no cost to you. Learn more.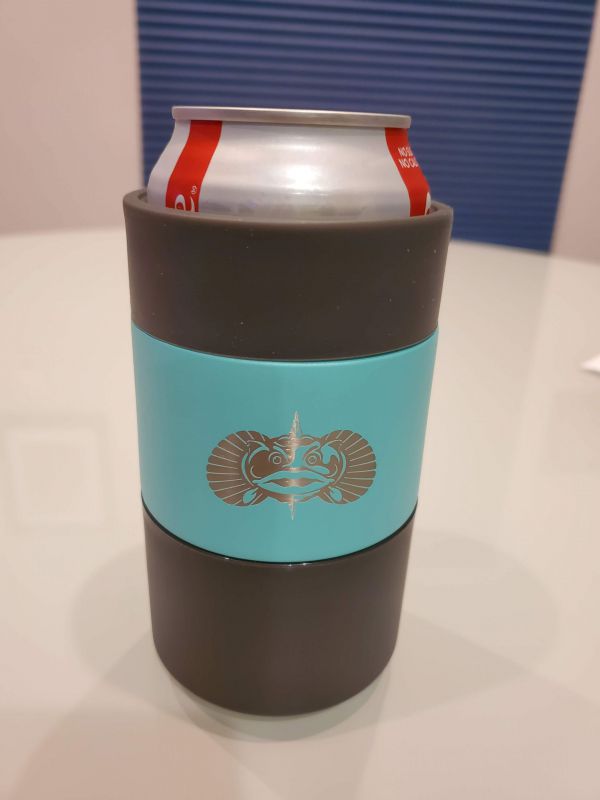 REVIEW – From late March through late October, it can be very hot here in south Texas. Keeping your canned and bottled drinks nice and cold is always a challenge.  Most drinks will be lukewarm within a half-hour and leave enough water from the sweating bottle or can to fill up a swimming pool.  Yeti has been around for a while now with their double-wall insulated can koozie.  ToadFish steps up that game to make their can cooler not only keep your drinks cold a long time, but also keep them from tipping over.  Read on to see how well it performed.
What is it?
Just like the title of the review states, the Toad Fish non-tipping can cooler is exactly what it says it is.  It is a device in which you can insert bottles or cans and it will keep them at or near their original cold temperature.  It will also keep them from tipping over if you placed it properly on a flat and non-porous service.
What's in the box?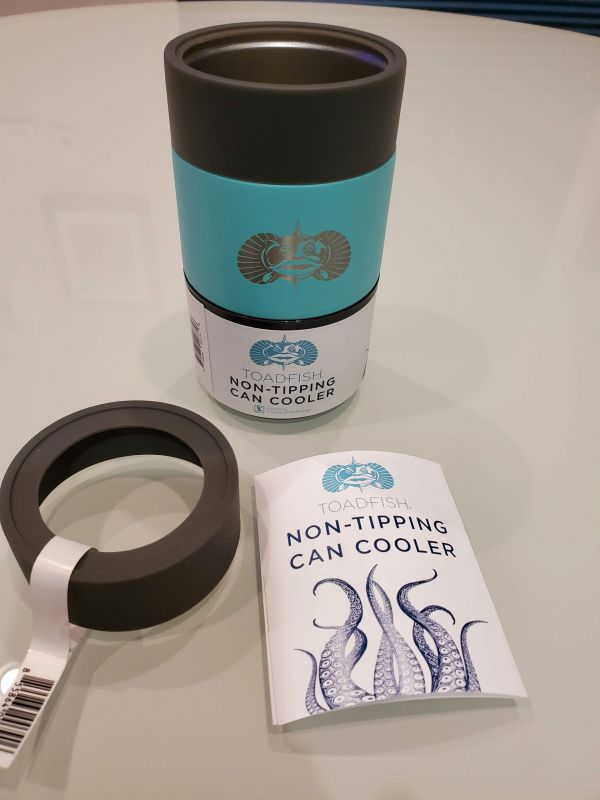 One can cooler with standard rubber gasket installed that works with cans and large soda bottles.  It came in the teal color, but they also offer white.
One large rubber gasket that works with thin beer bottles and slim cans like
One instruction manual
Hardware specs
The Toadfish can cooler has a suction cup that allows it to stay upright while being hit or rocked. Simply place the can cooler on any smooth surface and it will keep your drink in place (securely up-right). To remove simply lift straight up.
DOUBLE WALL VACUUM INSULATION – Keeps your drinks cold until the last sip
STAINLESS STEEL –  Made with high-grade stainless steel, making them puncture & rust-resistant.
RUBBER LOCKING GASKET – Removable rubber gasket to securely lock in your can.
OPTIONAL SLIM CAN ADAPTER – Slim can adapter that allows you to fit slim cans, bottles and non-standard size cans like Coors.
DISCLAIMER:
Please note that the Non-Tipping Can Cooler is designed to keep your drink from tipping over if knocked or rocked. It is not intended to rest at angles over 25° for prolonged periods of time. 
Design and features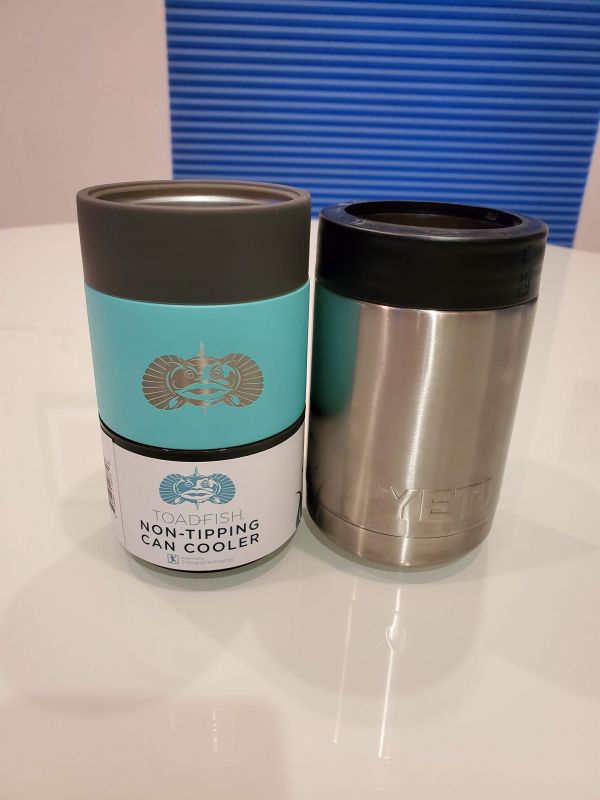 The above picture shows the ToadFish can cooler next to the Yeti rambler colster.  You may notice that the ToadFish is slightly taller than the Yeti.  That does not mean more of your can or bottle is covered in the ToadFish.  The extra height is due to the small suction cup that is installed on the bottom of the can cooler.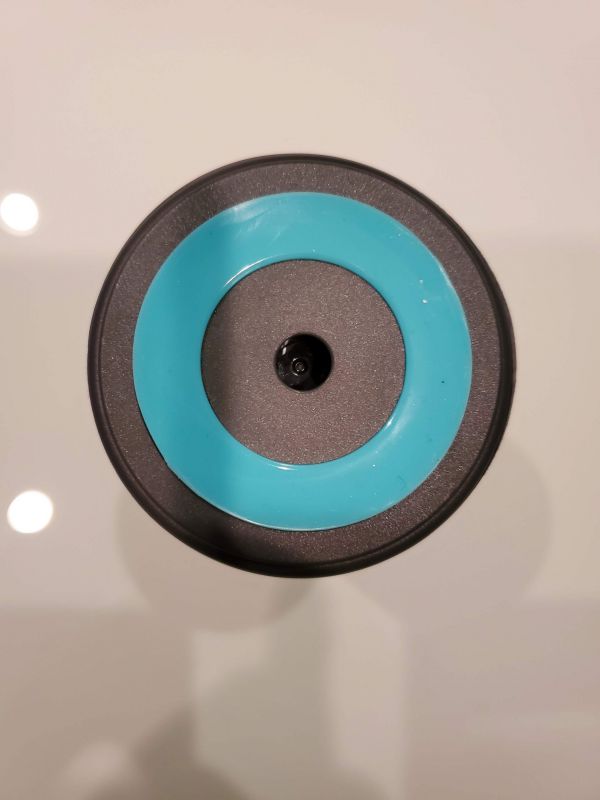 This picture shows the bottom of the ToadFish.  The turquoise colored ring is the suction cup.  It is a very shallow suction cup.  To use it, you have to place the ToadFish straight down on a flat smooth surface.  The Yeti is missing its black ring because my bottle will not fit in it otherwise.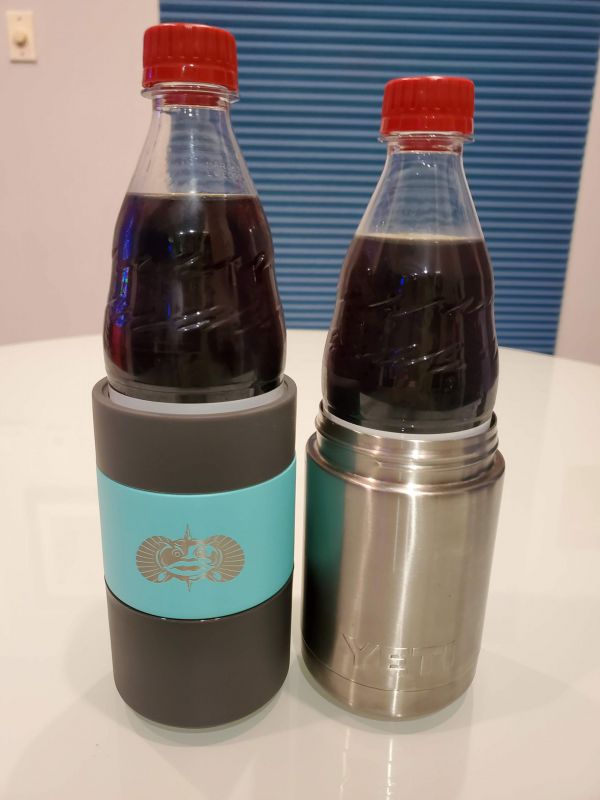 This picture shows a 16.9 fluid oz soft drink bottle in both the ToadFish and Yetti coolers.  You can see that the same about of the bottle is covered by both coolers.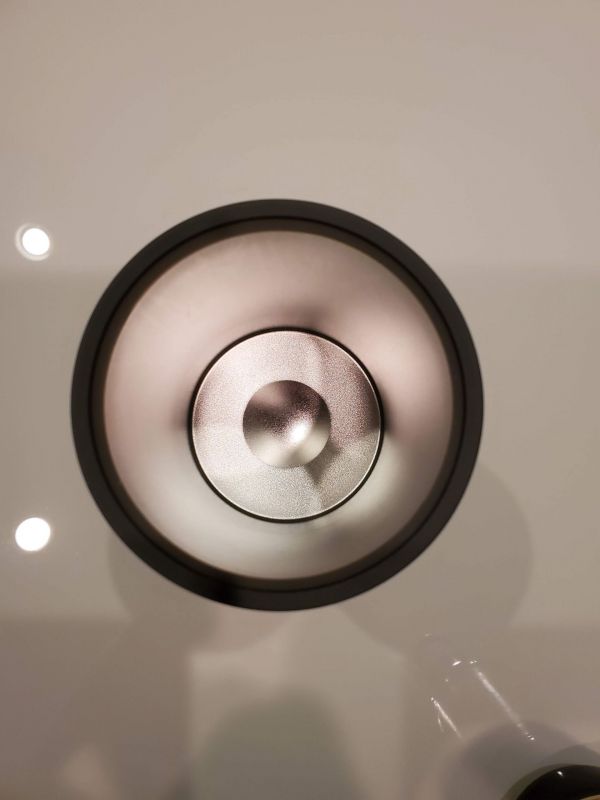 This picture is a top show showing the clearance into the can with the large can rubber casket installed.  I found this gasket perfect for the 16.9 fl. oz. bottles and standard beer and soda cans.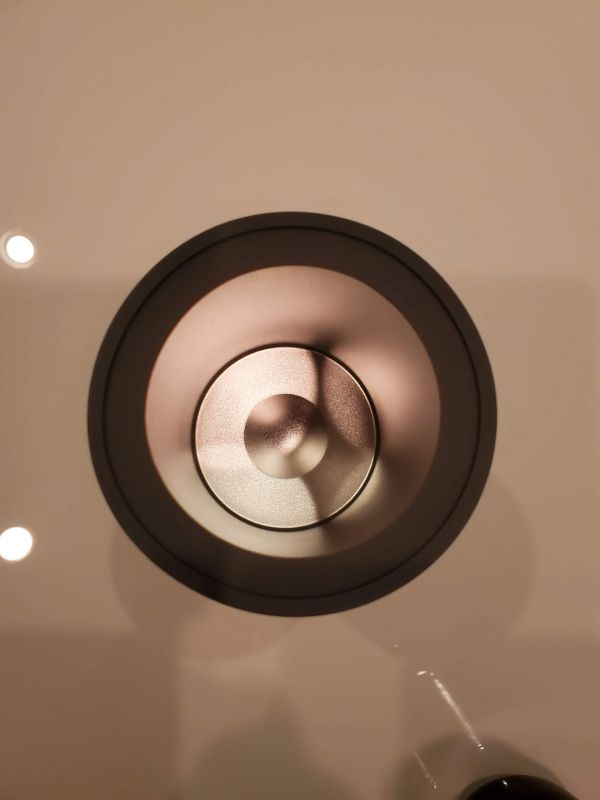 This picture is a top show showing the clearance into the can with the slim bottle rubber casket installed.  I found this gasket perfect for the standard beer bottles and thin Red Bull type cans.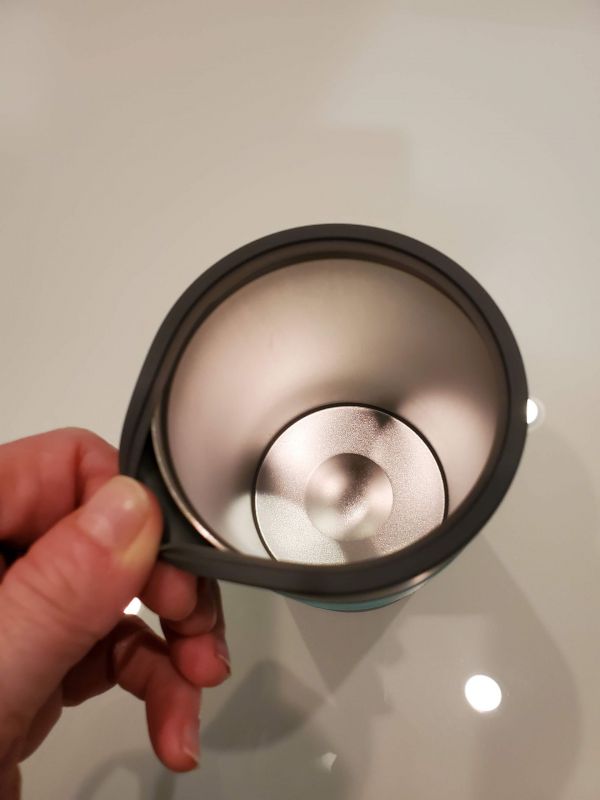 This next picture shows how you would pull back the large can gasket to install a larger bottle or beer can.  You can insert the can or bottle without doing this, but the air gets trapped underneath and makes it more difficult to do so.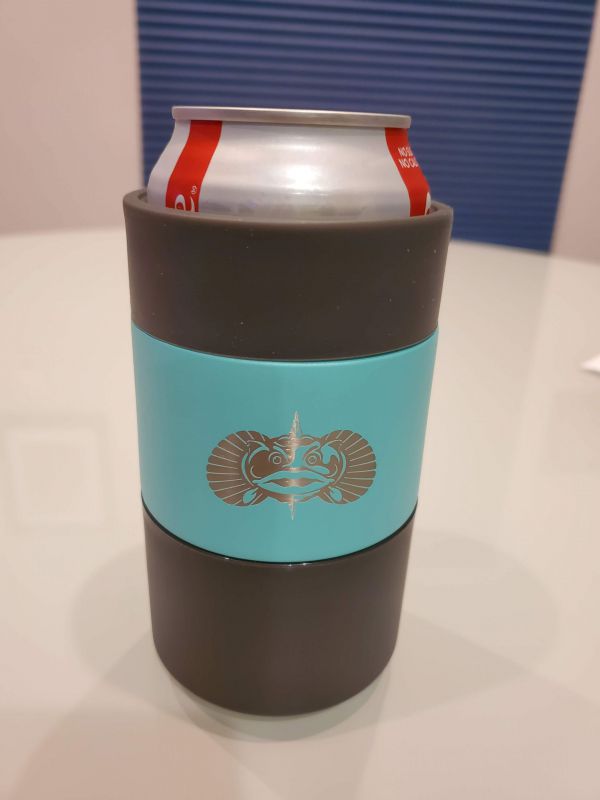 Finally, this last picture shows you what the can cooler looks like with a standard soda can installed.  You can see I had to use the thinner gasket in this case.
Performance
To show you how the can cooler works to handle tipping, I created two videos.  This first video is showing you the can cooler with the larger rubber gasket installed so I could insert a regular beer bottle.  I used a beer bottle because it does make  You may notice the cooler looks a little fatter on top.  That is because I installed the larger gasket straight on top of the smaller gasket.  I later figured out I could remove the entire smaller gasket off of the cooler exposing the metal cooler, then install the larger gasket in its place.  I kind of like installing the larger gasket on top of the smaller one.  It gives even more insulation and I don't run the risk of losing the smaller gasket.
This next video shows me placing the cooler on the top of my motorcycle tank.  I am trying to replicate a video that is on the ToadFish website.  The surface is smooth, but it does not allow the bottle to sit straight up.   You will also notice it took me two tries to get the cooler to have good suction.  You have to be sure to place the cooler straight down on the surface.  The cooler did a really nice job of not tipping over.
What I like
I love the ease in which I can change out the rubber gaskets.  The Yeti will not hold my soda bottles unless I completely remove the screw on black plastic ring.  I get a complete seal around my bottle with the ToadFish while I have a slight gap with the Yeti.
I love the teal color on the can cooler.  Because no stainless steel is exposed, the exterior of the cooler stays cool to the touch.
I love the non-tipping feature of the can cooler.  This cooler was originally designed with the fishing sportsman in mind. I can see how great a feature this could be on a rocking boat.
What needs to be improved
I love this can cooler and it has become my daily drink holder, I really can't think of anything I would change.
Final thoughts
I think that if you are in a hot environment where things can get 'tippy', then this is the can cooler for you.  As I stated earlier, I think this would be the perfect item to have on a boat.  I have also seen them being used on riding lawnmowers.  All you need is a smooth surface to lock it down and you are good to go.
Update 3/4/20
This has become my koozie of choice at home. It keeps my drinks as cold as the Yeti ever did and I don't have to unscrew a cap to put my soft drink bottles in place. I also love that it fits in my car cup holder unlike the Yeti which is too fat.
Price: $24.00
Where to buy: ToadFish
Source: The sample of this product was provided by ToadFish