We use affiliate links. If you buy something through the links on this page, we may earn a commission at no cost to you. Learn more.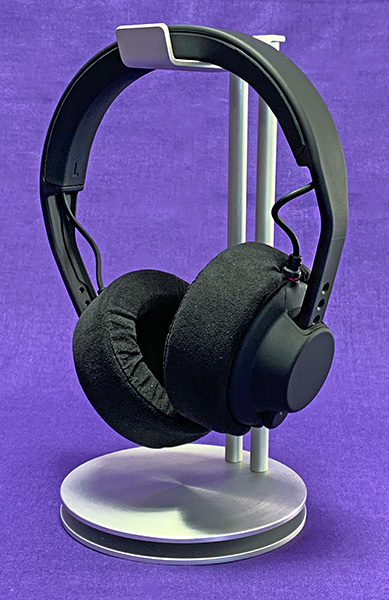 REVIEW – It's all in the headband. 
Aiaiai is a headphone maker from Denmark with a minimal aesthetic. Their TMA series is famous for its modular way of "building" headphones. In 2015, I reviewed the (then new) TMA-2 Modular headphones. The sheer number of parts Aiaiai sent for that review was overwhelming. This time, I get to review a simplified version that Aiaiai sells—the new TMA-2 HD Wireless headphone. Aiaiai has finally gone wireless. However, they have done so in a totally unique way. 

What is it?
The TMA-2 HD Wireless headphone is a new cord-free version of Aiaiai's TMA-2 line. There are three wireless versions available: HD (what I'm reviewing), Comfort and Move. They offer different sound signatures (they each sound different). The HD version is the most accurate of the bunch, meaning it will bring out the most of what any music file has to offer—both good and bad (more on that later).  
Specs
Driver diameter: 40 mm
Impedance: 32 Ohm
Rated power: 40 mW
Max power: 100 mW
Diaphragm: Bio-cellulose
In the box
S05 – Speaker units
H05 – Headband
E08 – Ear pads
C15 – Cable

Design and features
The TMA-2 HD Wireless headphone is designed like … well, it's almost an anti-design. That's not a criticism. Simplicity is key to Aiaiai and the TMA-2 is as simple as it gets.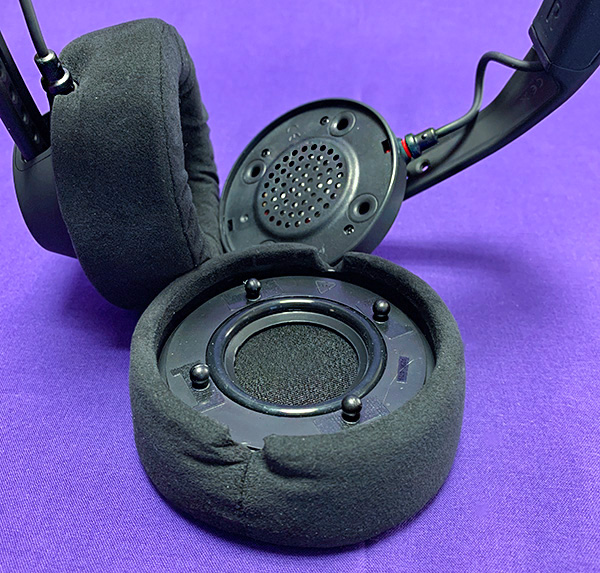 The way the headphone is put together is ingenious. Everything is modular (hence the name) meaning that is all can come apart. Any part of the headphone can be easily swapped out—Aiaiai sells the parts separately. How cool is that?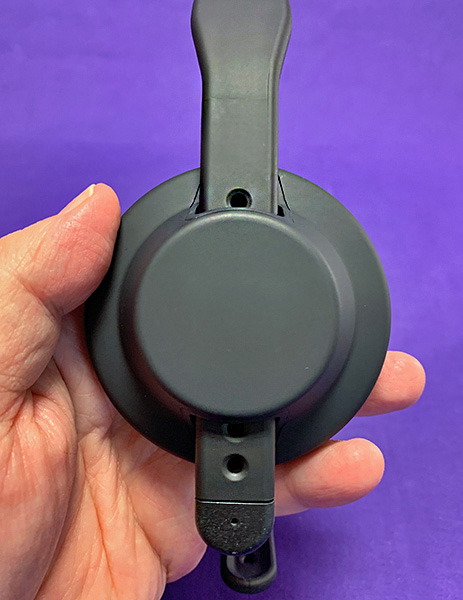 The speaker units have a slot that the headband slides into. There are a number of holes in the headband that snap into hidden pegs inside each ear cup. Just match the holes on the left and right and voila, you have a balanced, no-guessing fit! It's so simple, yet so right.
The ear cups on the TMA-2 HD Wireless headphone are made of Alcantara. Alcantara is a brand name for a synthetic material that feels like suede leather. It's used in car, home, and yacht interiors that require something that feels rich, yet is tough and easy to maintain. And it does feel rich. It's extremely soft, eco-friendly and sustainable. These ear cups make the TMA-2 HD Wireless headphone one of the most comfortable I've used. They can be worn for hours with no issues—a rarity with many headphones regardless of cost.
Note that the ear cups can be removed and replaced with real leather if desired. Aiaiai sells them separately.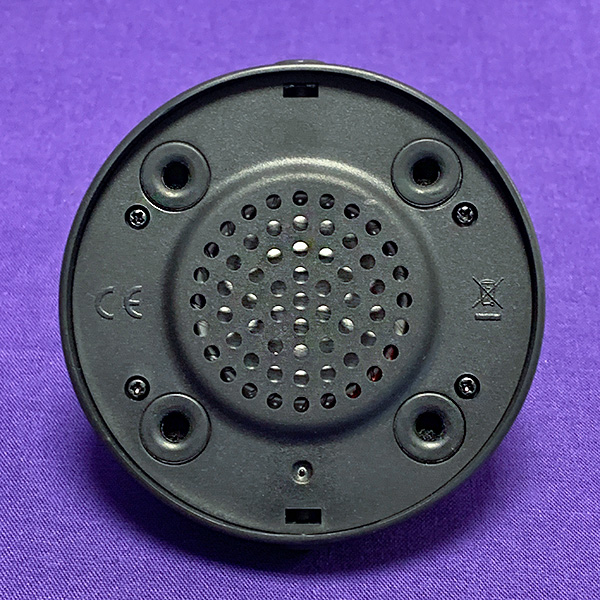 Aiaiai's TMA-2 HD Wireless headphone is a marvel of technology. Its HD speaker is made of bio-cellulose, a grown material that can deliver detailed audio because it "snaps back" quickly. What this does is allow the next audio vibration to not bleed into the previous one because the speaker quickly returns to its previous state before the next vibration hits. This results in sharper and cleaner-sounding music. Bio-cellulose is a fairly new speaker approach, but it's catching on with headphones and earphones. Aiaiai's Comfort and Move headphones use a more traditional speaker material.
Aiaiai says that the bio-cellulose HD speaker "has more defined high-frequency details, more pronounced mid-range, better dynamics, and more natural tonality." While there's a hint of hyperbole in this description, the TMA-2 HD Wireless headphone does exhibit more of a preference for mid to upper range frequencies. Nothing extreme, but it's noticeable. Depending on your tastes, this can be a good or bad thing. Because it's more accurate than accentuated, some may feel that bass is weak, but that's not the case. To my ears, speakers that rely more too much on bass can come off as lethargic sounding—but it's the most popular headphone sound signature. Go figure. The TMA-2's HD speaker has more of a vibrant, energetic sound signature to it. But when bass is called for in a recording, the TMA-2 HD Wireless headphone does not disappoint.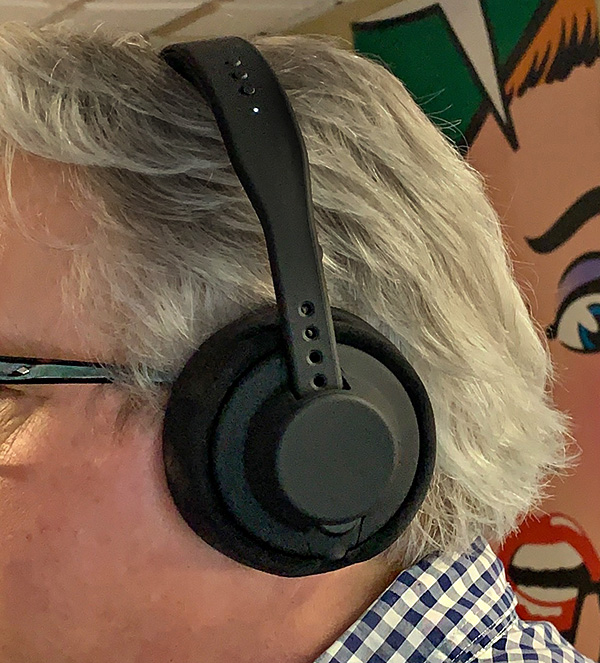 An InFiction remix version of Queen's "Radio Gaga" is almost nothing but a bass monster. The TMA-2 HD Wireless headphone provides the punch without distortion or at the expense of the middle and higher frequencies. This is exactly as it should be. 
The downside of the TMA-2 HD Wireless headphone speakers is that they are accurate enough to bring out the good—and bad—in a song.  If your music collection contains mostly low-resolution MP3 files, stay away from this headphone. A less expensive, warmer headphone will serve you better.
Note that the speakers can be removed and replaced with other speakers that sound different if desired. Aiaiai sells them separately.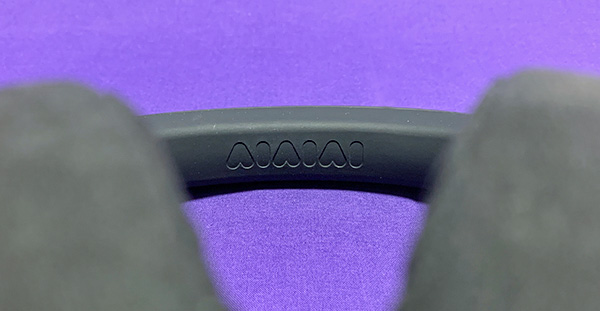 Now about that headband. Since the TMA-2 HD Wireless headphone is wireless, all the required electronics have to go somewhere. Every other wireless headphone I've reviewed places the electronics in one or both ear cups. Not Aiaiai. The TMA-2 line is modular and adding stuff to the ear cups would become too complicated and not be efficient. So they decided to adapt the headband for wireless. This way, all the other parts to the TMA-2 headphone line need no alterations. Only one part was revised—the headband. Ingenious.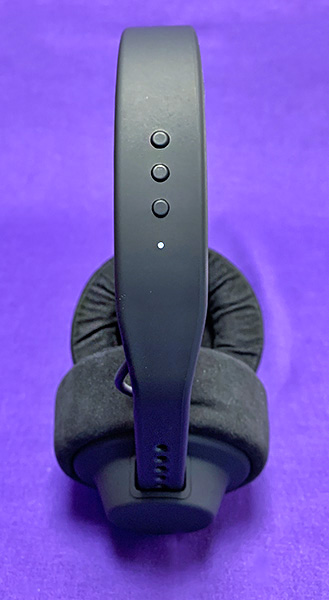 The headband has three unmarked small buttons that require looking at the manual. Each button can perform different tasks depending on what you're doing. I'm not a fan of learning curves regarding headphones. The buttons are easy to feel so once they are figured out, they become easier to use.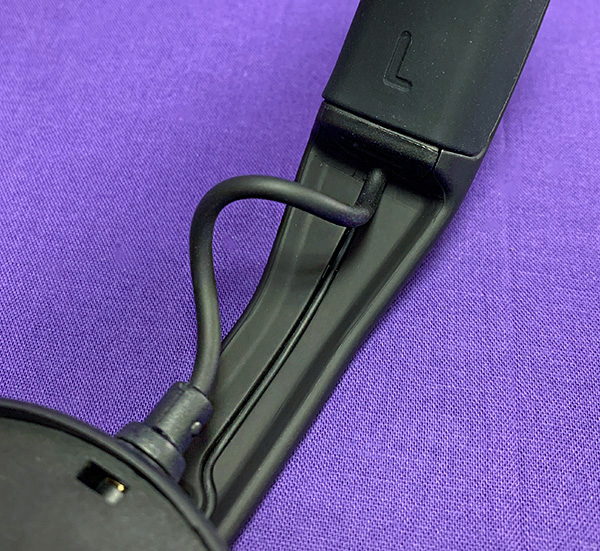 Note that the headband can be replaced with another—wireless or wired—if desired. Aiaiai sells them separately. 
I'm disappointed that Bluetooth is 4.2 instead of the newer 5.0, which has better audio and a greater range. However, the TMA-2 HD Wireless headphone still sounds good, so it's a minor complaint. Pairing went smoothly and the signal had no dropouts within its range. 
I'm also disappointed that Aiaiai neglected to include a case or bag for transporting. At the TMA-2 HD Wireless headphone's price, it's a glaring omission.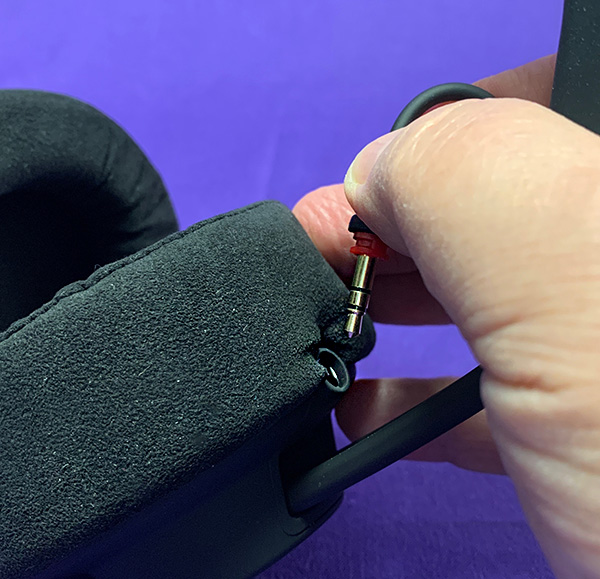 By placing the wireless stuff into the headband, Aiaiai makes swapping out parts just as easy as always. You can buy or replace other speakers, ear pads or even a wired headband for at-home listening if you wish.
Note: You can literally build your own TMA-2 HD Wireless headphone from scratch if you want. Start here and choose the parts to make the headphone yours.
What I like
Minimalist design
Modular
Punchy sound
Accurate bass
Extremely comfortable
What I'd change
TMA-2 HD version is expensive
No case or carrying bag

Final Thoughts
It's obvious that Aiaiai spends a lot of time on design. The TMA-2 wins on comfort alone. Aiaiai manages to make it look easy which only means how difficult it was to design and produce. However, design means nothing if it isn't backed up by good sound. The TMA-2 HD Wireless headphone doesn't just sound good—it sounds great.  
Price: $350 US
Where to buy: Aiaiai and B&H Photo
Source: The sample of this product was provided by Aiaiai.