We use affiliate links. If you buy something through the links on this page, we may earn a commission at no cost to you. Learn more.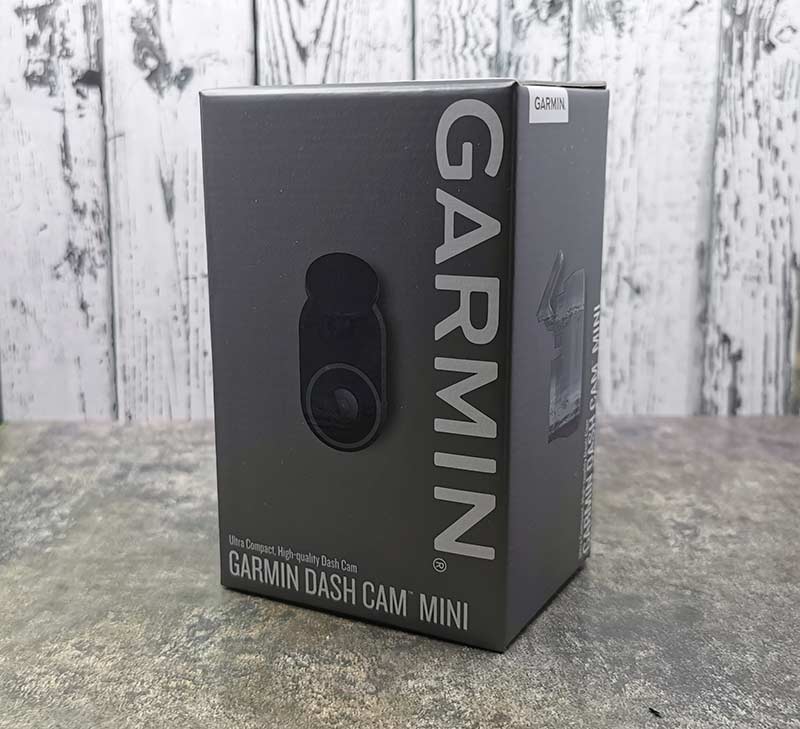 REVIEW – Here at The Gadgeteer we review a lot of dashcams, and it's tough to find one that stands out from the crowd. Today I want to show you a dashcam that might get lost in the crowd because it's so small, and that's not a bad thing. Let's take a look at the Garmin Dash Cam Mini.
What is it?
The Dash Cam Mini from Garmin is an ultra-compact dashcam that automatically records video footage as you drive. But instead of sticking out like a sore thumb on your windshield, this one is tiny and only has the basic features that you need in a dashcam.
Hardware specs
INCIDENT DETECTION (G-SENSOR)
CAMERA RESOLUTION: 1080P
FIELD OF VIEW: 140 degrees
FRAME RATE: up to 30 FPS
PHYSICAL DIMENSIONS WxHxD: 1.2″ x 2.1″ x 1.2″ (3.1 x 5.3 x 2.9 cm)
What's in the box?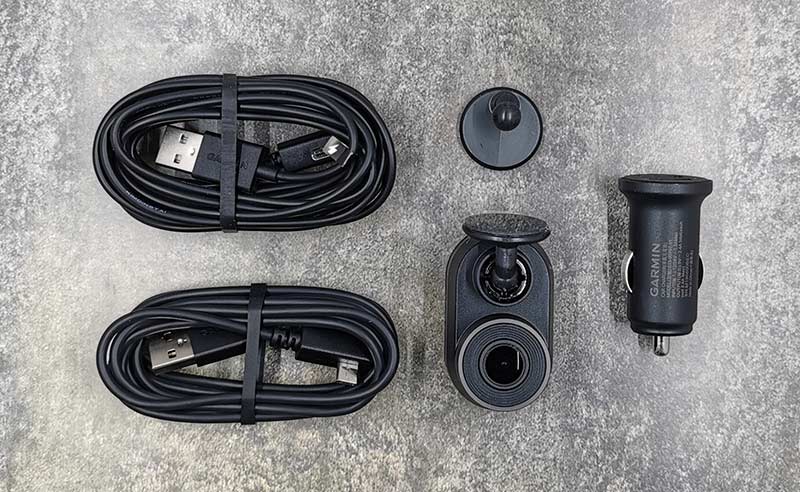 Garmin Dash Cam Mini
2 adhesive mounting plates
12V dual USB adapter
2 micro USB cables (5ft and 13ft)
User manual
Design and features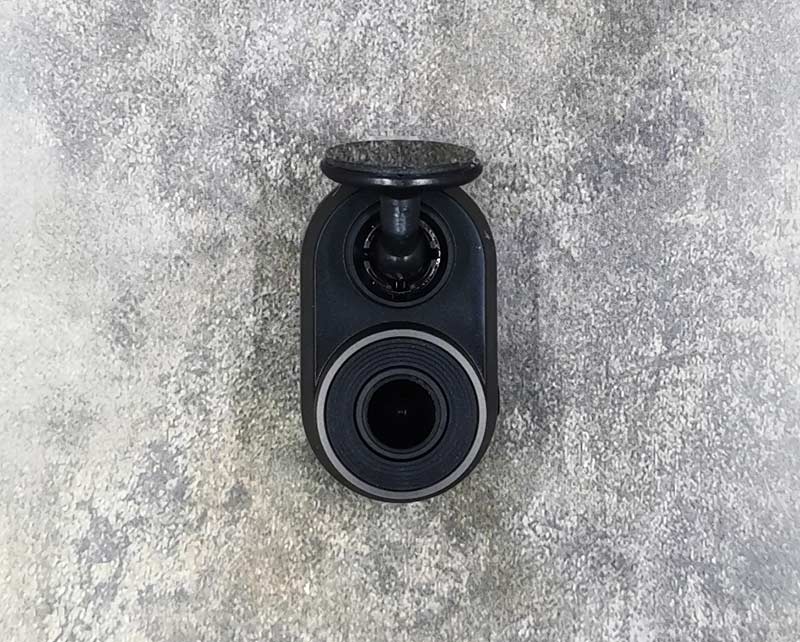 At only 2 inches tall, the Dash Cam Mini lives up to its name. The dashcam has a black plastic case with a camera lens and a socket for an adhesive plastic swivel mount on the front.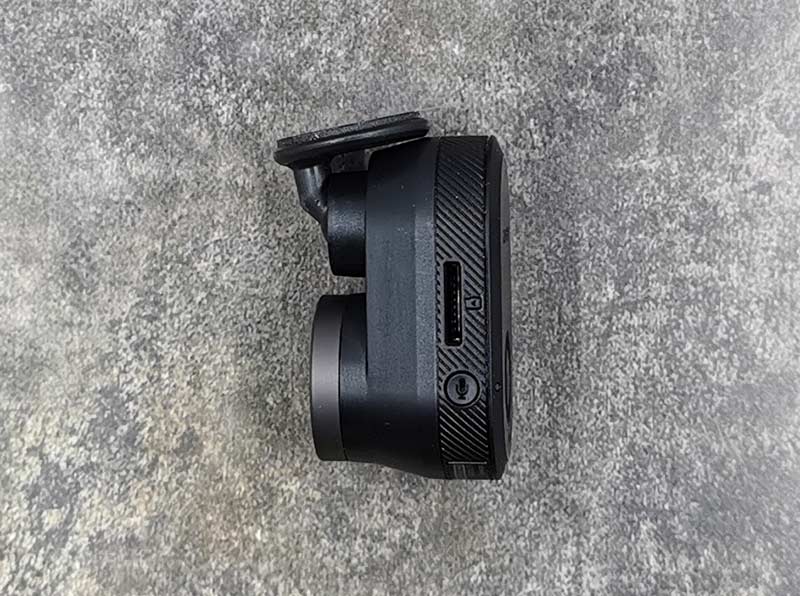 On one side is a micro SD card slot and an audio record toggle button. Note that a micro SD card is not included with the camera, so you're on your own there.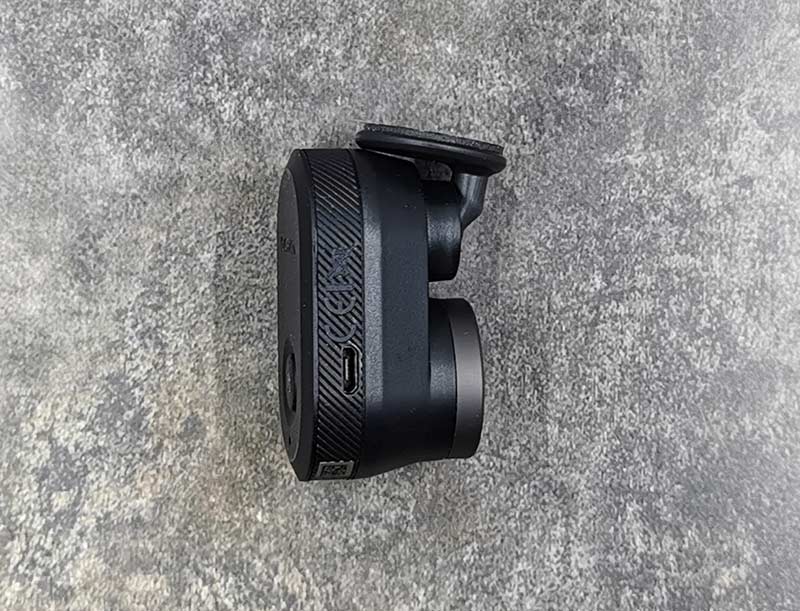 The opposite side has a micro USB port for the power cable. Two cables come with the camera. One is 13 ft long power-only cable and the shorter one is 5ft long and can be used to connect the camera to your computer.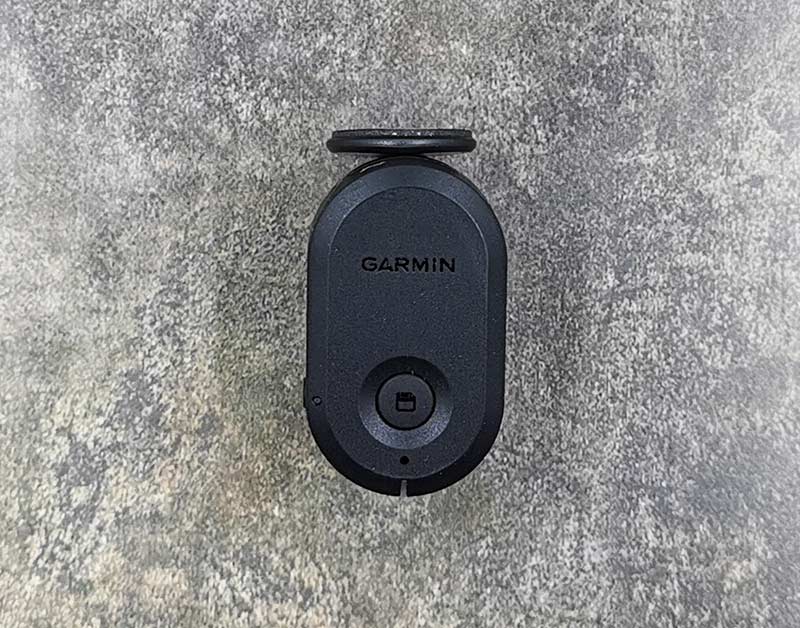 On the back of the Dash Cam Mini is a button that you can press to manually take a photo and save the video footage before, during, and after you pressed the button.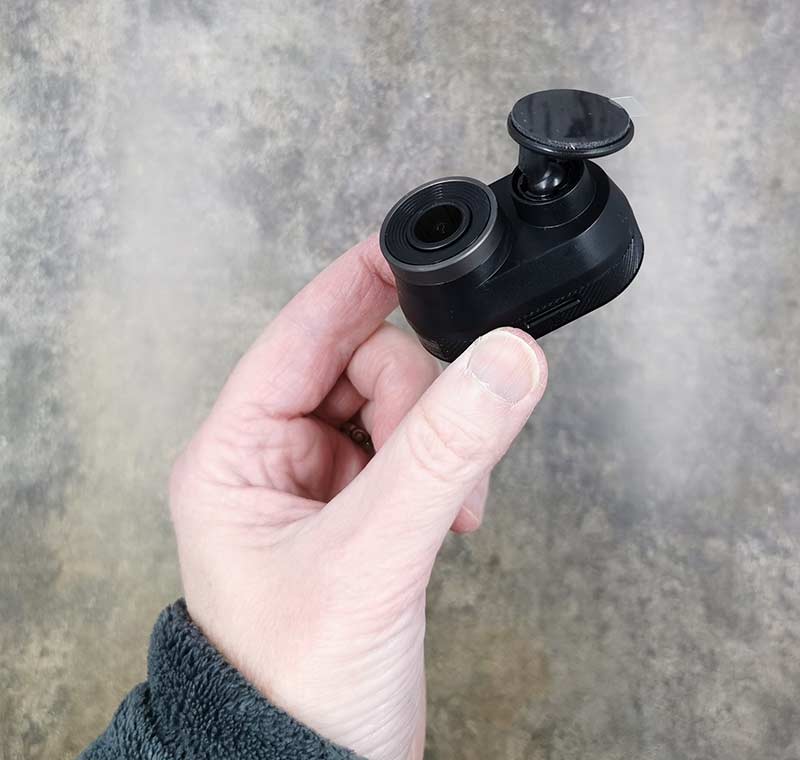 Installing the camera is just a matter of peeling and sticking the camera to your windshield and then routing the longer USB power cable from the camera around the window's headliner and around to a 12V power socket. Then you plug in the included 12V USB adapter and you're ready to go. The adapter includes a 2nd USB port so you can also use it to charge your phone or another device.
Whenever you start your car's engine, the camera will automatically power on and start recording to the micro SD card that you inserted into the camera. To view those recordings, you'll either need to remove the SD card and use a card reader to view the video files on your computer, or you can install the Garmin Drive app and view them through the app's interface.
Since the Dash Cam Mini doesn't have a built-in display, you have to use the Garmin Drive app to adjust the angle of the camera and to see the video clips and export them via WiFi to your phone.
The app doesn't have many customization options other than viewing, changing video quality, toggling the text overlay at the bottom of the video, and exporting video to your smartphone.
I will say that exporting a video clip from the camera to your phone is excruciatingly slow. Popping out the micro SD card and using a card reader with your laptop/computer is much faster.
See it in action
The video quality isn't stellar, but it will work for what its designated use, which is to be able to see bigfoot running across the road, UFOs, and accident footage.
If you watch the video you'll see 2 glitches that happen at :48 and again at 2:34 in the timeline. These glitches appear where the Garmin Drive app has spliced two video clips. The camera records 1 minute clips and when you export the video to your phone, it creates one trip video that is a collection of clips. If you remove the micro SD card and view each video, you won't see the glitches.
What I like
Small
Easy to install
Doesn't distract with an always on display
What I'd change
Include a micro SD card
Fix video splice glitch problem in exported videos
Improve WiFi file export speed
Love to see a 4K version in the same form factor
Final thoughts
If you're looking for a tiny dashcam that isn't a huge eyesore on your windshield and doesn't distract you while you're driving, the Garmin Dashcam Mini fits the bill. It might not have 4K video and a bunch of bells and whistles like larger more expensive dashcams, but it will document your driving adventures, both good and bad and uses a sensor to detect possible incidents and saves video footage automatically before, during, and after the detected event.
Price: $99.99
Where to buy: Garmin and Amazon
Source: The sample for this review was provided by Garmin.