We use affiliate links. If you buy something through the links on this page, we may earn a commission at no cost to you. Learn more.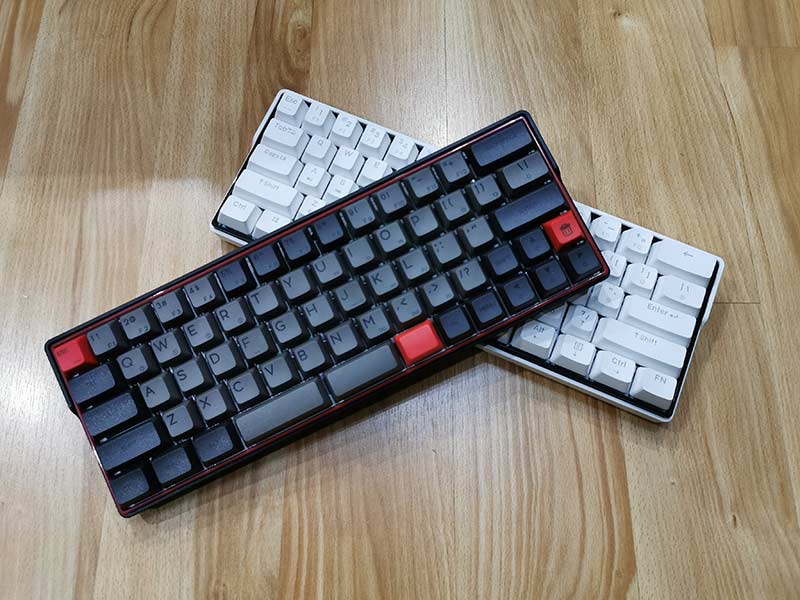 CROWDFUNDING NEWS – Are you picky when it comes to your computer peripherals – keyboards specifically? Do you like clickity clackity sounds when you type? The ability to change switches, remap keys, customize backlight LED lighting effects? If you answered yes to those questions, then you have to check out these cool 61 and 64/66 key mechanical keyboards from Kemove that are currently seeking funding on Kickstarter.
What is it?
The Kemove keyboards are compact mechanical wireless keyboards that you can customize with different colored keycaps and Cherry/Gateron switches.
Why do I like it?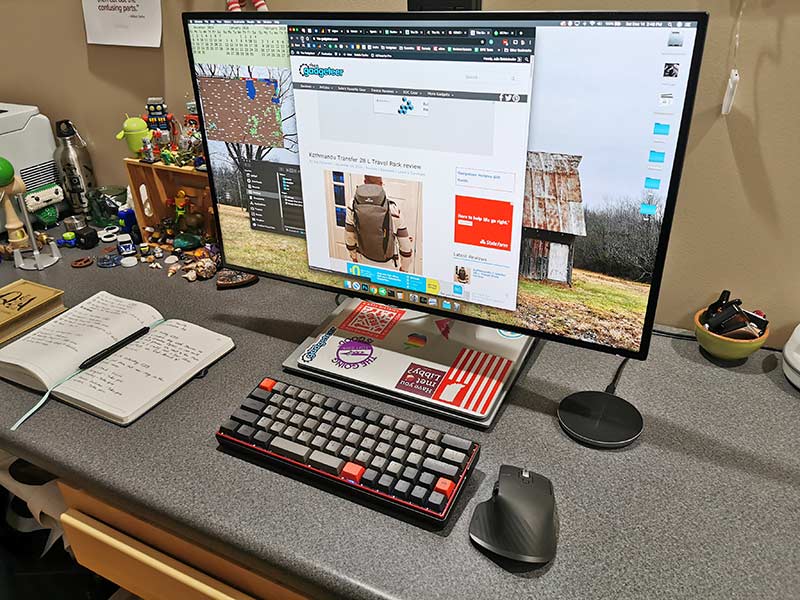 These keyboards are awesome for a variety of reasons. First of all, they are compact so they don't take up a lot of real estate on your desktop. They can be used wirelessly by pairing them with your computer via Bluetooth 5.1 or you can even use them wired by tethering them to your computer with a high quality braided USB-C cable that has a right-angle plug that plugs into the back of the keyboard.
There's a switch on the back to change from PC to Mac layouts and you can pair up to 3 devices and switch between them with the press of a button.
Another reason that makes these keyboards cool is that there's a 64/66 key version of the keyboard that has an optional split spacebar. Why is that cool? Because you can remap those two magic thumb keys to unlimited key and key combinations.
Speaking of remapping, using special software, you can set up 3 layers of key combinations and macros for your most used apps or games.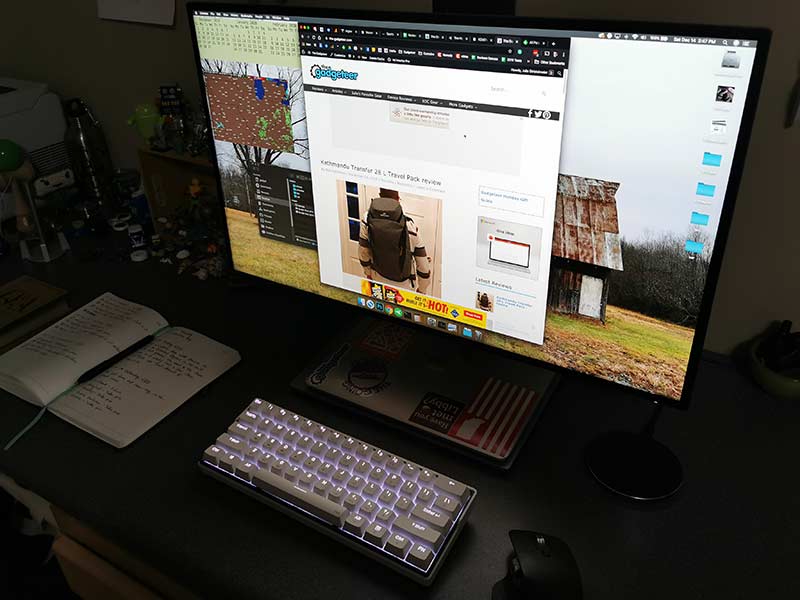 It doesn't stop there though, The Kemove keyboards can entertain you with a custom LED light show of 22 preset and limitless customary RGB lighting modes. And if you think that's cool, the keyboard can even react to sounds which trigger different lighting effects.
Kemove sent me a pre-sale sample of the 61 key and the 64/66 key version of the keyboards and they are well made and are crazy comfortable to type on with their slightly concave keycaps. As a touch typist, I can appreciate the feel (and sound) of a mechanical keyboard and wow I sure like these Kemove keyboards and if you're a mechanical keyboard fan, I think you will too. Especially with all the ways that they can be customized.
Where can I find more info?

The Kemove campaign ends on 1/10/20 they have already met their funding goal of $10,000. You can pre-order a Kemove keyboard starting at $64. After the Kemove campaign ends, rewards are estimated to start shipping in April 2020. Visit their Kickstarter page for all the details.