We use affiliate links. If you buy something through the links on this page, we may earn a commission at no cost to you. Learn more.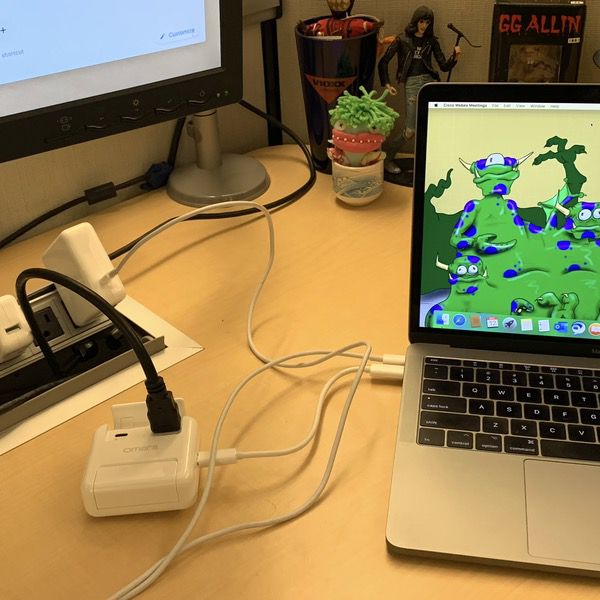 REVIEW – I get it. Those USB-C ports on your MacBook can be frustrating. But Omars is here to make your life better! This convenient little accessory has 5 different access points for your gear and gadgetry… including An Ethernet and HDMI port! To the review!
What is it?
It's a 5-in-1 hub for your USB-C compatible MacBook.
What's in the box?
You'll get the hub and a USB-C cable.
Hardware specs
One USB-C 60W power (charging) port
One USB-C pass-through port (to the MacBook)
One 4K HDMI port
One 100/1000 Mbps Ethernet port
Two USB 3.0 ports
Hub size: 2.9″ by 2.9″ by 1.1″
Hub weight: 3.68 ounces
Design and features
I really like the design of this little hub. It is almost exactly the same size as my MacBook power brick and feels just as durable, which means it's easy to pack in my bag and I don't have to worry about accidental breakage. Tony rubber feet on the base keep it from sliding around on your desk, and a pair of hinged caps snap firmly into place on each side when not in use. Open them up, and you have access to the USB-C charging port, and HDMI port, and two USB ports.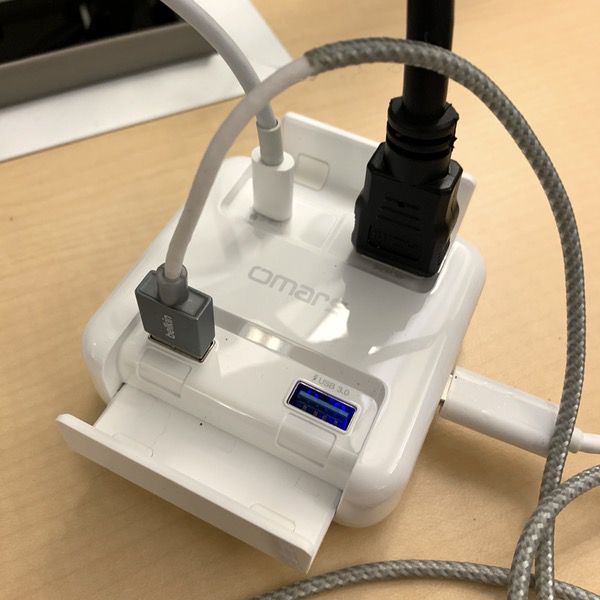 In this pic I have my charging brick plugged into the charging port on the top. A USB-C cable is also included in the package, which I connect to the Mac through the USB-C pass-through port on the side of the hub. Now I am charging my MacBook and connecting to all the things!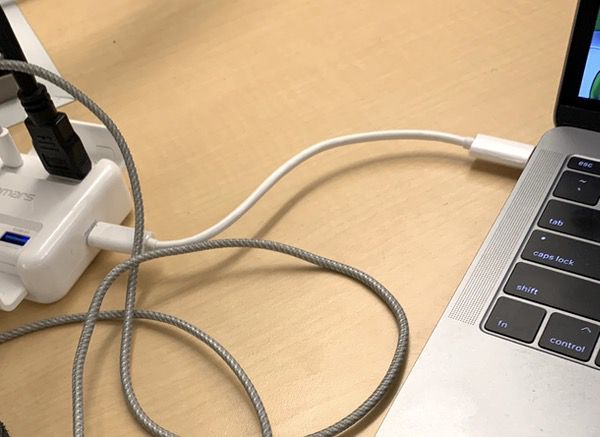 On the opposite side of the USB-C pass-through, there's an Ethernet port if you need a hard plug into a network. True story: this saved me at work last week when I had to lug my MacBook down to the support center at the office, and they needed to plug me in with a hard cable to fix a network access issue.
Never miss one of our posts again. Sent MON, WED, and FRI with the latest gadget reviews and news!
I like that it's set up on the side of the hub so that it doesn't interfere with your other cables if you need it.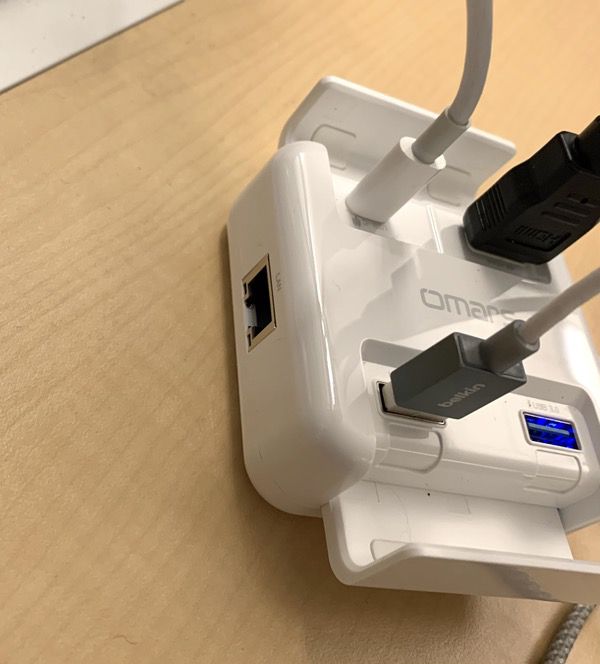 Here's an alternate shot of the hub connecting me to my monitor whilst charging up my iPad.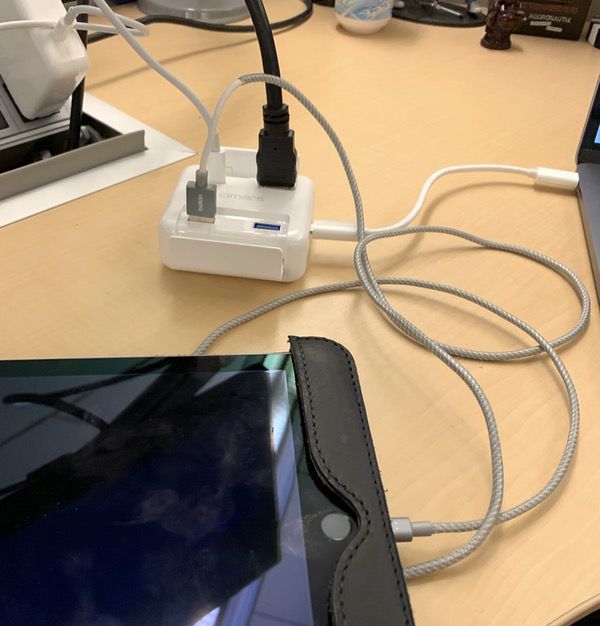 I find that this design is great for easy access to the ports, but you'll note that it can get a little chaotic with all this cables. It's not as elegant as some ports that swing everything off to the side of the base (like a more permanent desk accessory). But if you're on the move a lot, it is very convenient for quick connecting or disconnecting your peripherals.

Another nice benefit of this particular hub is that it is fully functional even if you're not using the USB-C charging port. Note that here I have it plugged into the second USB-C port on my MacBook, and I'm just using it for the HDMI connection to my monitor.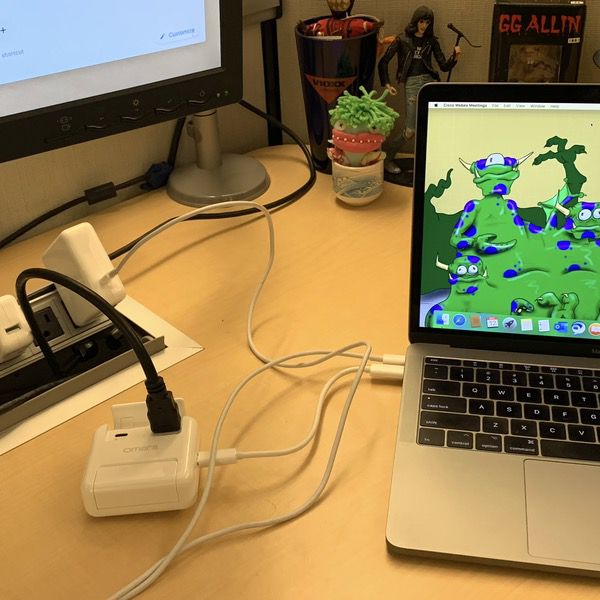 What I like
Solid, durable construction
Excellent design for accessibility to all ports
Includes HDMI and Ethernet ports
What needs to be improved
Some may not like the top-port configuration… cables can get all jumbly
Final thoughts
The Omars 5-in-1 USB-C Hub is a fantastic little multitasker. The build quality is great, it's tough enough to handle travel duties, and provides both HDMI and Ethernet ports in addition to USB-C and USB 3.0. But here's the kicker: as of this writing, you can grab one of these on Amazon for under $20! That's a pretty great deal on a solid travel hub. I have this one at the office. I might buy a second one to keep in my bag.
Price: $17.50 on Amazon Prime as of this writing
Where to buy: Amazon
Source: The sample of this product was provided by Omars.